EQUIPMENT LEASING SALES
Nationwide- Grand Island, Nebraska
AXIS Capital, Inc. has immediate opportunities in Texas (Houston or Dallas based) for experienced customer direct leasing sales executives with established current end user relationships preferred. AXIS Capital Inc. is a National Independent Leasing company. Our ideal candidate will have the opportunity to utilize their industry expertise with the opportunity to grow their existing equipment lessee customer base.

Position Requirements:
• Candidates will possess exceptional verbal, written and customer service skills.
• Proficient in Excel, Word, Outlook, PowerPoint.
• Self-motivating and organizational skills.
• Travel required

Competitive salary, health insurance, 401K, life Insurance, paid vacations and holidays. If you possess the required experience and feel you have what it takes to succeed, please email your resume to hr@axiscapitalinc.com or send your resume to PO Box 2555, Grand Island, NE 68801.

Monday, August 1, 2011

Today's Equipment Leasing Headlines

Ted Parker Passes Away, age 75
"Chris Walker Lovefest"
Classified Ads---Sales Manager
Financial Pacific is Licensed, Benchmark is Not!
by Christopher Menkin
New Jersey Bankruptcy Court Slams Lender for Usury
by Thomas E. McCurnin & Frank Peretore
Leasing 102 by Mr. Terry Winders, CLP
Lease Structure---Not Fancy Lending
Emily Fitzpatrick---Career Crossroad
Classified Ads---Help Wanted
52 branch bank failure in Indiana, plus two more
'Wait and See' Approach Persists 3rd Month
National Association of Credit Managers
Evansville, Indiana Adopt-a-Dog
Top Stories July 22---July 29
News Briefs---
Obama and Leaders Reach Debt Deal
HSBC to Sell 195 NY Bank Branches for $1 Billion
HSBC to axe 10,000 people, vast majority out of UK
Merck to cut 13,000 jobs
Broker/Funder/Industry Lists | Features (collection)
Top Ten Stories Chosen by Readers | Top Stories last six months
Number of US homeowners dips
You May have Missed---
Sports Briefs---
California Nuts Brief---
"Gimme that Wine"
This Day in American History
SuDoku
Daily Puzzle
GasBuddy
Weather, USA or specific area
Traffic Live----

######## surrounding the article denotes it is a "press release" and was not written by Leasing News nor information verified, but from the source noted. When an article is signed by the writer, it is considered a "by line." It reflects the opinion and research of the writer. It is considered "bias" as it is the writer's viewpoint.


[headlines]
--------------------------------------------------------------
[headlines]
--------------------------------------------------------------

[headlines]
--------------------------------------------------------------

[headlines]
--------------------------------------------------------------

### Press Release ############################

'Wait and See' Approach Persists for Third Month
National Association of Credit Managers

Columbia, Maryland: The best that can be said about this month's National Association of Credit Managers' Index (CMI) is that things did not get appreciably worse. The latest data suggest a third month of slump, and it appears the economy is languishing in a state that is not quite in crisis but which isn't showing energy either.
"If there is anything to be somewhat encouraged by it is that manufacturing improved over the really down month last July, but at the same time there was weakness in the service sector that didn't appear the previous month," said Chris Kuehl, PhD, managing director of Armada Corporate Intelligence and economic advisor to the National Association of Credit Management (NACM).
"In comparing the CMI readings to other indices, it is apparent the economy has still not committed to either continued growth or a real decline," said Kuehl. "There have been some positive signs from the latest set of leading economic indicators released from the Conference Board, but there have also been renewed signs of distress as far as consumer confidence is concerned. Not surprisingly there is a sense that much has stalled in the economy as uncertainty has been the rule of the day."
The overall index barely changed and the manufacturing and service sectors have simply swapped positions again as far as stress is concerned. The CMI numbers for the last three months show a general slowdown in business activity. There has been a slump in sales, a reduction in the number of new credit applications and a slowdown in the collection process. The economy is essentially stalled and the question is whether this is a reaction to something short term or a reflection of some greater underlying trend. The CMI data hint that the situation is temporary and related to uncertain factors gripping the economy. Much of this information is more anecdotal than anything that can be pinned onto hard data. The majority of the information from the banking sector suggests there is money to borrow. There is available trade credit according to most sources. Businesses are sitting on more cash than they have in a long time and most companies are not having issues paying their bills. The problem is that almost everybody is worried about contingency plans and are sitting back as they wait for something to change.
The demand needed is not there yet and nobody is quite sure why. The jobless situation is certainly a worry, but the fact is that 91% of the workforce is employed. They are nervous about spending and as long as they stay on the sidelines, the manufacturing community does as well. "There are few in the mood to leverage themselves until they have a better sense of what to expect from the government and from the economy as a whole. Everything is more or less in place for expansion, but there has been no trigger thus far and there is plenty to make people more nervous about the future," said Kuehl.
About the National Association of Credit Management
The National Association of Credit Management (NACM), headquartered in Columbia, Maryland, supports approximately 17,000 business credit and financial professionals worldwide with premier industry services, tools and information. NACM and its network of Affiliated Associations are the leading resource for credit and financial management information and education, delivering products and services, which improve the management of business credit and accounts receivable. NACM's collective voice has influenced legislative results concerning commercial business and trade credit to our nation's policy makers for more than 100 years.
#### Press Release #############################
[headlines]
--------------------------------------------------------------
[headlines]
--------------------------------------------------------------

[headlines]
----------------------------------------------------------------
Please send to a colleague---Leasing News is Free
This Day in American History
-------------------------------------------------------------

SuDoku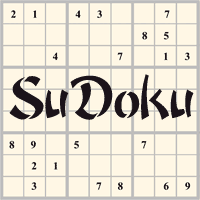 The object is to insert the numbers in the boxes to satisfy only one condition: each row, column and 3x3 box must contain the digits 1 through 9 exactly once. What could be simpler?
http://leasingnews.org/Soduku/soduko-main.htm
--------------------------------------------------------------

Daily Puzzle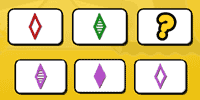 How to play:
http://www.setgame.com/set/puzzle_frame.htm
Refresh for current date:
http://www.setgame.com/set/puzzle_frame.htm
--------------------------------------------------------------


http://www.gasbuddy.com/
http://www.gasbuddy.com/GB_Map_Gas_Prices.aspx
http://www.gasbuddy.com/GB_Mobile_Instructions.aspx
--------------------------------------------------------------

Weather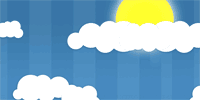 See USA map, click to specific area, no commercials
--------------------------------------------------------------

Traffic Live---
Real Time Traffic Information
You can save up to 20 different routes and check them out with one click,
or type in a new route to learn the traffic live
--------------------------------