######## surrounding the article denotes it is a "press release" and was not written by Leasing News nor information verified, but from the source noted. When an article is signed by the writer, it is considered a "by line." It reflects the opinion and research of the writer.



[headlines]
--------------------------------------------------------------

Did E.A.R.'s Sheldon Player Die from Prostate Cancer?
Not Been Able to Confirm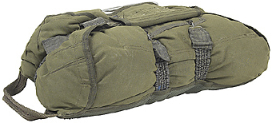 ($900,000 cash)
For the almost a month both John Kenny and Kit Menkin have been trying to confirm what was sent in an email to Leasing News on November 20th. It concerns Sheldon Player who created Equipment Acquisition Resources in Palatine, Illinois, where the company leased used equipment as new, equipment that did not exist, sale/leasebacks, and leases to non-existent companies to the tune of $135 million. He did this once before with Greyhound for $40 million and was sent to jail. This time his estranged wife and E.A.R. company filed bankruptcy, but he did not. It is alleged that he had millions of dollars in cash (the FBI caught him coming off a plane from Las Vegas with $900,000 cash in a duffle bag). He was last seen playing the Casino's in Illinois, as reported by his ex-driver/bodyguard in an exclusive interview with Leasing News. The strange case also found over $400,000 in E.A.R. legal fees to the bankruptcy court, a claim by the trustee to the IRS that Player overpaid his taxes by $4.7 million as the transactions were based on fraud.
Since the date of the first email, other emails have been received, as well as telephone calls, repeating the same "news." Three telephone calls to the Chicago Division of the FBI were not returned, searches in all the city newspapers and many funeral homes in the last cities he was living in. There were other sources that Leasing News chief investigator John Kenny tried, including almost daily searches by Kit Menkin to confirm the email and telephone calls. A lot of work went into the "rumor" as it came from almost a dozen readers.
But to sum it up, Leasing News has not found any verifiable confirmation that Sheldon Player has passed away.
Any reader with proof of the headline, please send to: kitmenkin@leasingnews.org
------

List of Creditors:
http://leasingnews.org/PDF/EAR_List_of_Creditors.pdf
Equipment Acquisition Resources Articles
http://www.leasingnews.org/Conscious-Top%20Stories/Sheldon_Player.htm
John Kenny Receivables Management

• End of Lease Negotiations & Enforcement• Fraud Investigations
• Credit Investigations • Asset Searches


• Skip-tracing • Third-party Commercial Collections

john@jkrmdirect.com | ph 315-866-1167| www.jkrmdirect.com
(Leasing News provides this ad as a trade for investigations
and background information provided by John Kenny)


[headlines]
--------------------------------------------------------------
Classified Ads---Credit
(These ads are "free" to those seeking employment or
looking to improve their position)
Credit, syndication, workout experience
Exceptional work ethic, common sense coupled with practical experience in equipment finance, consumer, commercial. Can interact with all levels of borrowers and intermediaries. Not an originator – but can help sales team close – great up sell ability. Will relocate for the right opportunity AND can work remotely.aaacorrespondent@gmail.com

Free Posting for those seeking employment in Leasing:
http://www.leasingnews.org/Classified/Jwanted/Jwanted-post.htm
All "free" categories "job wanted" ads:
http://www.leasingnews.org/Classified/Jwanted/Jwanted.htm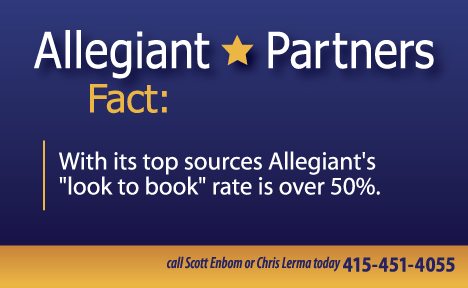 [headlines]
--------------------------------------------------------------
Terry Winders, CLP, "Custom Built Poker Tables"
Give a Gift Certificate for Christmas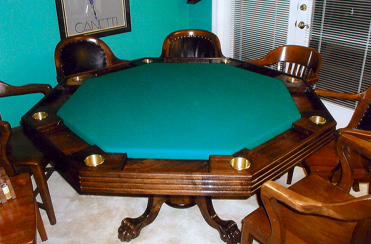 Well-known leasing lecturer, sales trainer, and legal expert, Terry Winders, CLP, hobby is not only playing poker, but building poker tables.
He built one for himself, and when his poker friends came over to play, they wanted him to build one. Now he builds them not only as a hobby, but a side-line business.
"They are all solid walnut except the Base board," he says. "They are therefore very heavy. I sell the plain ones for $2,450, the one with a bumper all the way around for $2,695 and the one with the red bumper and chip holders for $2,995. I haven't changed the price in years as I enjoy building them.
"The color of the bumpers and the color of the felt can be any color the person wants....The purchaser must pay for shipping....and the chairs are not included."

Bumper all around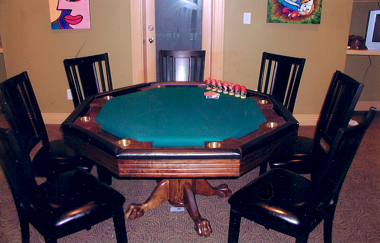 Chip holder and bumpers version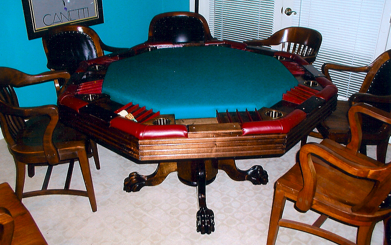 He has built other styles and different versions, but the three above are the most basic.
For more information, call Mr. Terry Winders, CLP,502-649-0448, or email him at terrywinders11@yahoo.com

[headlines]
--------------------------------------------------------------
Second Bank in Texas to Fail This Year
---Noncurrent Loans/Charge Offs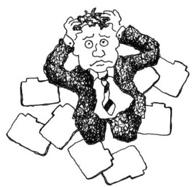 The two branches of Texas Community Bank, The Woodlands, Texas, were closed today by the Office of the Comptroller of the Currency, which appointed the Federal Deposit Insurance Corporation (FDIC) as receiver. To protect the depositors, the FDIC entered into a purchase and assumption agreement with Spirit of Texas Bank, SSB, College Station, Texas, to assume all of the deposits.

The bank had 26 full time employees as of September 30, 2013, in their Houston and The Woodlands offices. The high of full time employees was in 2009 at 76. In 2011, it fell to 44; 2012 it went to 42.
The bank was founded in 2002 and had $11 million in federal funds that it borrowed.
Noncurrent Loans took the bank down.

Non-Current Loans/Leases
(In Millions unless noted)
2006 $228,000
2007 $2.0
2008 $4.0
2009 $8.7
2010 $22.9
2011 $32.1
2012 $27.9
9/30 $28.7
Charge Offs Didn't Help either
(In Millions unless noted)
Charge Offs
2006 $864,000( $829,000 commercial/industrial, $35,000 individuals)
2007 $66,000 ($65,000 commercial/ind., $18,000 indiv.,-$17,000 construction/Land loans)
2008 $570,000 ($458,000 construction/land, $77,000 indiv.,$35,000 Commercial/industrial loans)
2009 $2.2 ($997,000 construction/land, $639,000 commercial/Ind., $353,000 1-4 Family residential properties, $288,000 individuals).
2010 $4.8 ($1.5 nonfarm/nonres., $1.2 commercial/ind., $954,000 1-4 Family res., $289,000 multifamily, $46,000 individuals)
2011 $2.8 ($1.3 commercial/ind., $847,000 construction/land, $377,000 individuals, $233,000 nonfarm/nonresidential properties)
2012 $6.3 ($4.2 commercial/ind., $729,000 construction, land, $646,000 nonfarm/nonres., $643,000 1-4 family properties)
9/30 $3.7 ($1.3 nonfarm/nonres., $905,000 1-4 family, $581,000 Multi-property, $34,000 individuals, $13,000 commercial/ind.)

Construction and Land, 1-4 family multiple residential, Multiple Family Residential, Non-Farm Non-Residential loans.
Tier 1 risk-based capital ratio 3.20%

The charge offs and non-current loans reduced both the equity and the profit, making Tier 1 risk-based capital ratio 3.20%
(in millions)
Net Equity:
2006 $16.7
2007 $28.5
2008 $30.8
2009 $36.9
2010 $31.2
2011 $21.1
2012 $8.8
9/30 $3.3

Profit:
2006 $2.7
2007 $2.7
2008 $1.3
2009 -$3.6
2010 -$4.5
2011 -$10.1
2012 -$12.8
9/30 -$5.4
As of September 30, 2013, Texas Community Bank, National Association had approximately $160.1 million in total assets and $142.6 million in total deposits. In addition to assuming all of the deposits of the failed bank, Spirit of Texas Bank, SSB agreed to purchase approximately $147.9 million of the failed bank's assets. The FDIC will retain the remaining assets for later disposition.
"The Woodlands is located 32 miles north of Houston along Interstate 45. The population of the CDP was 93,847 in 2010, an increase of 68.6% over its population of 55,649 at the 2000 census. Though it began as a suburban development and a bedroom community, it also has attracted corporations to the area. As a result, the area features several corporate campuses, most notably Chevron Phillips, Anadarko Petroleum Corporation, Woodforest National Bank, Baker Hughes, CB&I, McKesson Corporation, Hewitt Associates, Maersk Line, and Safmarine...Mitchell's original plan was for The Woodlands to be annexed by the city of Houston. In the middle part of the 2000s (decade), some Woodlands residents feared such an annexation, as had happened to the Kingwood development almost a decade before.
"The Woodlands was dedicated by George P. Mitchell in 1974, managed by The Woodlands Corporation as an extension of Mitchell Energy & Development.[citation needed] Mitchell, an oil businessman, planned to establish a conference center, hotels, office parks, retail malls, schools, large distribution centers, and golf courses.
"On September 13, 2008, The Woodlands sustained extensive damage from Hurricane Ike...In contrast, the summer of 2011 brought an unprecedented drought throughout the state of Texas. The drought caused thousands of trees to die thus requiring they be taken down, a process that continued into 2012."
http://en.wikipedia.org/wiki/The_Woodlands,_Texas
"The Woodlands Development Company (TWDC), a wholly-owned subsidiary of The Howard Hughes Corporation (NYSE:HHC) and Houston-based Frankel Building Group (FBG) have announced The Woodlands Reserve, a custom luxury community in the Village of Indian Springs in The Woodlands. TWDC will be the developer and FBG will be the exclusive Custom Homebuilder for the launch of the 55-lot, gated community, with lot sizes ranging from 12,000 to 23,000 square feet. The homes will range in size from 4,000 to 6,000 square feet with prices starting at $1 million."
http://www.thewoodlands.com/eneighbor/

Houses for sale and rent in The Woodlands:
http://www.woodlandshomelistings.com/

http://www.fdic.gov/news/news/press/2013/pr13118.html

Failed Banks: Class of 2013
http://leasingnews.org/archives/Oct2013/10_15.htm#snl
List of Bank Failures:
http://www.fdic.gov/bank/individual/failed/banklist.html
Leasing News Bank Beat:
http://www.leasingnews.org/Conscious-Top%20Stories/Bank_Beat.htm
[headlines]
--------------------------------------------------------------
FDIC Deposit Insurance Fund at $40.8 billion
Seems Like Plenty, They Say
Texas Community Bank, The Woodlands, Texas, was the second bank to fail this year in Texas. The FDIC estimates that the cost to the Deposit Insurance Fund (DIF) will be $10.8 million. September the 51 branches of First National Bank, Edinburg, Texas closed costing the FDIC DIF $637.5 million ((the biggest bank failure in three years(1))
A bank's assessment is calculated by multiplying its assessment rate by its assessment base. A bank's assessment base and assessment rate are determined each quarter.
From the beginning of the FDIC until 2010, a bank's assessment base was about equal to its total domestic deposits. As required by the Dodd-Frank Act, however, the FDIC amended its regulations effective April 2011 to define a bank's assessment base as its average consolidated total assets minus its average tangible equity.
In 2007, only three banks went under. That number jumped to 25 in 2008, after the financial meltdown, and ballooned to 140 in 2009.
In 2008, regulators seized 25 banks, then in 2009, 140, and in 2010, they closed 157 banks, the most in any year since the savings and loan crisis two decades ago. The FDIC reported 2010 likely was the high-water mark for bank failures from the recession. That number declined to a total of 92 in 2011. 2012,it was 51 and to date in 2013: the total is 24 banks.
According to the FDIC, from 2008 through 2011, bank failures cost the deposit insurance fund an estimated $88 billion, and the fund fell into the red in 2009. With failures slowing, the fund's balance turned positive in the second quarter of 2011.
The fund had a $40.8 billion balance as of Sept. 30, up from $37.9 billion at the end of June.
The FDIC has said it expects bank failures from 2012 through 2016 will cost the fund $10 billion.
Last year, bank failures slowed to 51 — still more than normal. In a strong economy, an average of four or five banks close annually.
According to SNL Financial, "Based on the pace of failures so far in 2013, this year will see the closure of roughly 26 institutions. In the last few years, banks with adjusted Texas ratios over 100% have remained operating for longer periods prior to closure. Of the 51 institutions that failed in 2012, 33 posted adjusted Texas ratios of over 100% for more than five quarters prior to failure. This year, 16 of the 23 failed banks, as of Nov. 11, posted adjusted Texas ratios above 100% for more than five quarters prior to failure.
"The Texas ratio is a good measure of a bank's ability to absorb future losses, and a Texas ratio over 100% is a widely regarded threshold at which banks tend to fail. SNL defines the adjusted Texas ratio as nonperforming assets plus loans 90 days or more past due, excluding delinquent government-guaranteed loans and other real estate owned covered by loss-sharing agreements with the FDIC, divided by tangible equity plus reserves."
Full report:
http://www.snl.com/InteractiveX/Article.aspx?cdid=A-25996584-9769
(1) First National Bank Failure
http://leasingnews.org/archives/Sep2013/9_16.htm#bank_beat
[headlines]
--------------------------------------------------------------
Leasing Industry Help Wanted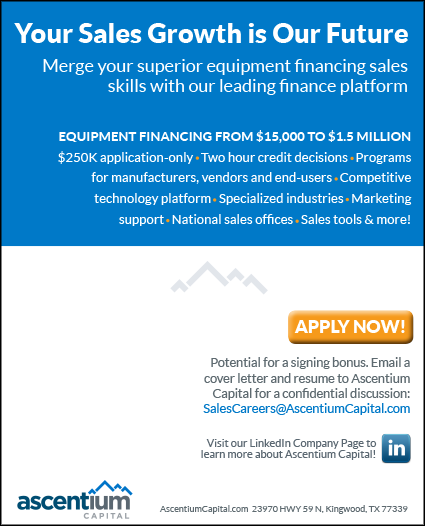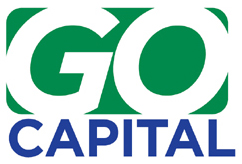 Senior Account Manager
Tustin, California

Min. 3 year equipment/vehicle leasing or finance industry experience, bachelors degree or higher, primary concentration on financing semi-trucks and trailers competitive salary commensurate with experience. Please click here for more information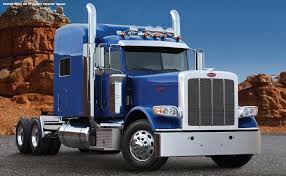 Equipment Asset Manager
Work remote from your office; experience in heavy equipment required, ideal Class 8 trucks.
Call Shervin Rashti direct: 213-599-7660 or
send resume shervin@maximcc.com

www.maximcc.com
Maxim Commercial Capital is a commercial finance company committed to fostering the growth of small and middle market companies by providing creative and flexible asset-backed financing solutions
For information on placing a help wanted ad, please click here:
http://www.leasingnews.org/Classified/Hwanted/Hwanted-post.htm

Please see our Job Wanted section for possible new employees.
[headlines]
--------------------------------------------------------------
"Do I Need a Four Year Degree to be Successful?"
Career Crossroad---By Emily Fitzpatrick/RII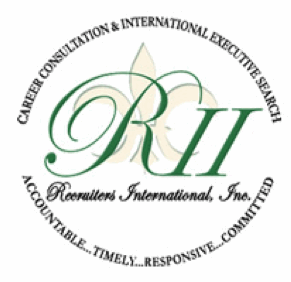 Question: I am interested in pursuing a sales career. I only have a two-year degree do I need four -year degree to be successful?
Answer: NO – a college degree cannot prepare you for a sales career nor is there a degree in sales offered at any college or university. You may ask, how does one get into sales then – some make a decision right out of high school or college to pursue sales as a career and some grow into it after succeeding in a customer service or telemarketing position. Most, however, change to sales from another field entirely e.g. education, sports. They combine their specialized expertise with their interest in sales and start a new career. Many continue growing to management levels.
Your two-year degree will benefit you and when coupled with one or two internships or employment during this time your chances of landing a good sales opportunity are high.
I do believe a four year degree, and as important, an MBA, are very valuable to your intellectual abilities and perhaps circle of friends you circulate with, but in sales liking people, having a thick skin to get off the floor when turned down, product knowledge, and desire to make a sale are more important than a four year degree or MBA.
Make sure you engage in training as part of your professional growth - continuing education can only broaden your future opportunities.
Emily Fitzpatrick
Sr. Recruiter
Recruiters International, Inc.
Phone: 954-885-9241
Cell: 954-612-0567
emily@riirecruit.com
Invite me to Connect on LinkedIn
www.linkedin.com/pub/emily-fitzpatrick/4/671/76
Also follow us on Twitter #RIIINFO
Career Crossroads Previous Columns
http://www.leasingnews.org/Conscious-Top%20Stories/crossroad.html
[headlines]
--------------------------------------------------------------
[headlines]
--------------------------------------------------------------
Leasing 102
by Mr. Terry Winders, CLP
General Accounting (GAPP)
Any company with publicly-traded stock or bonds must comply in full with generally accepted accounting principles (commonly referred to as "GAAP"), which means complying with the Financial Accounting Standards Board (FASB) regulations. FASB rules are known by their number. For instance, the main statement on leases was number 13, issued in 1976. It is generally known as FAS 13 (also called SFAS 13 or FASB 13). It has been amended several times, for instance by FAS 22, FAS 23, FAS 27, FAS 28, FAS 29, FAS 98, and FAS 121. In addition, numerous interpretations and technical bulletins have been issued giving additional guidance. Previously labeled as section L10 in the FASB Current Text, the new FASB Codification uses section ASC 840 for all of the lease accounting rules and guidelines.

However there are thousands of companies that are closely held or private. Most of them do not sell stock or bonds to the general public, are not required and prefer not to follow GAAP accounting rules or use an accounting system that allows them to use cash accounting or Tax accounting. They will expense leases for both book and tax on a cash paid basis. They are drawn to leasing because they like to match the expense with the revenue or the equipment's use.
We have heard the comment on many occasions that the company looked good on paper but eventually went bankrupt. Perhaps accrual accounting required by the GAAP rules played a role in the deception. Expenses that are amortized and not in line with revenues sometimes makes an income statement look good, but it is hard to tell if you are making money when they are not in tandem. ( This is one of the complaints used in wanting to change the recording of "operating leases" and their residual.)

A lot of firms and small companies have chosen cash accounting and leasing so they can charge the expense by arranging payments that match their use and revenue stream.
The current GAAP rules may be acceptable in the accountant's world--- but it makes it much harder to manage a small firm. You should ask what kind of accounting your potential lessee uses because leasing is very popular with cash accounting firms.
We should also remember that the current accounting still allows for capital and operating lease treatment and there is a lot of pressure to grandfather theses classifications, if-and-when the new lease accounting rules change.
Understanding the differences in treating capital and operating leases is not only good for your understanding of financial statements and assistance to your customer, but is also a very good twenty minute talk with questions and answers afterwards. If you can arrange to provide a free seminar on leasing for your local chapter of the accounting profession you will be surprised at how much business they will bring you. In fact, it is a good topic for any business meeting as most businesses are aware that accounting rules are going to change, but they don't know if that is good or bad for them.
Purchase $49.95 (10% off by using code UDBETE25)
https://www.createspace.com/4164536/
(To learn more about the CLP Handbook)
http://www.clpfoundation.org/clp-handbook.php
Mr. Terry Winders, CLP, has been a teacher, consultant, expert witness for the leasing industry for thirty years and can be reached at terrywinders11@yahoo.com or 502-649-0448.
He invites your questions and queries.
Previous #102 Columns:
http://www.leasingnews.org/Conscious-Top%20Stories/Leasing_102/Index.htm
Mr. Terry Winders available as Expert Witness. 35 years as a professional instructor to the top equipment leasing and finance companies in the United States, author of several books, including DVD's, as well as weekly columnist to Leasing News. He also performs audits of leasing companies as an expert on documentation, and has acted as an expert witness on leasing for litigation in legal and tax disputes, including before the IRS. He also has taught the senior bank examiners, how to review a bank leasing department, for the Federal Reserve in Washington D.C. and has trained the examiners for the FDIC on how to prepare a lease portfolio for sale.
Mr. Winders received his Master of Business Administration and his Bachelor of Science degrees from the College of Notre Dame.
502.649.0448/terrywinders11@yahoo.com
(This ad is a "trade" for the writing of this column. Opinions
contained in the column are those of Mr. Terry Winders, CLP)

[headlines]
--------------------------------------------------------------
"Emerging Markets-Huge Window of Opportunity"
2nd Annual Operating Lease Conference Report
by Ian Robertson, Principal, Invigors Asset Management
(Printed with the Author's Permission)

Having attended the inaugural Annual Operating Lease conference last year in Istanbul, it was interesting to note that whilst attendance was slightly down from 2012, the level of interest and seriousness of intent of the delegates in respect of operating leasing were extremely strong.
With over 100 delegates and speakers from South America, Africa, Asia, the Middle East, North America and Europe, and a large attendance from the local Turkish leasing industry, this was truly a global event. With the emerging markets particularly well represented, it was clear that whilst the product is much less common than the finance lease, interest in operating leasing in these markets is growing - and it's growing quickly.
This being said, I again sensed some nervousness or anxiety in respect of the product. Asset risk is something with which many local players are unfamiliar with, and as such, this remains quite a barrier to entry for some lessors. Success stories were shared, especially from the car leasing market, where the product is enjoying good success, and where growth potential is enormous given that the current level of car usage per capita is forecast to increase dramatically with further economic development.
Mr. Venkatesan of OPC Asset Solutions shared his success stories from India and other emerging markets, and identified collateral classes where he expected to see further growth opportunities. In addition to learning which collateral to target, lessons in business model development were provided by Bob Rinaldi of CSI leasing, which were well appreciated by the audience. The discussions around managed services and lifecycle asset management were also well received, especially amongst asset specialists seeking to differentiate themselves and drive incremental income.
Other topics of interest that were covered in depth during the conference were:
• Vendor finance structures and approaches
• The forthcoming potential accounting changes
• The recent changes in the local regulatory environment in Turkey
• Staffing of the asset management function
• Islamic leasing
As a speaker and participant, my personal take on the conference overall was that there is clearly large pent up demand and considerable interest in the operating lease product and associated financial solutions, but there is a significant lack of experience and perhaps confidence in the local lessor community. This is holding back development in some markets. Learning from the more mature markets and indeed from other developing markets provides an opportunity for the local and international lessors alike to accelerate the deployment and success of the product in these immature markets. The conference was a great forum to exchange thinking and to help those contemplating market entry gain confidence and know where to turn for help in developing these exciting opportunities.
These markets offer not just an opportunity to provide profitable operating leases for new equipment, but they also afford interesting redeployment openings for second life assets from primary markets. This in itself is a major opportunity for lessors and manufacturers from developed markets to exploit.
Mr. Robertson is formerly Global Head of Asset Management and Remarketing at De Lage Landen. Ian brings vast experience of all aspects of asset management and lifecycle management and is experienced in a very diverse range of collateral types.

Ian brings over 15 years of international leasing experience to Invigors, having worked in the UK, France, Germany, Switzerland and the Netherlands. In his 6 years at De Lage Landen, Robertson managed a diverse €25bn leasing portfolio with €3.4bn of residual risk and a staff of 150 asset managers and drove asset management income above 100MM euros in 2012.
T: +41 44 585 3440
E: ian.robertson@invigors.com
Invigors EMEA, part of the Alta Group, provides a comprehensive range of consultancy services to the asset finance industry, including corporate restructuring, strategic marketing and research, M&A, asset and lifecycle management, funding, tax, regulatory and accounting services, business transformation together with captive and vendor finance.
[headlines]
--------------------------------------------------------------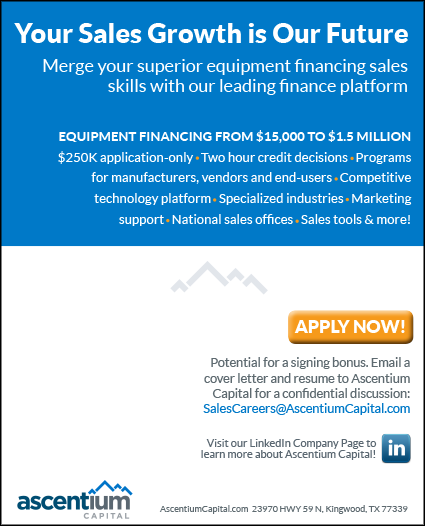 [headlines]
--------------------------------------------------------------
Top Stories December 2-December 5
(You May Have Missed One)
Here are the top stories opened by readers:
(1) Ervin Leasing changes Name
Ervin Equipment Finance
http://leasingnews.org/archives/Dec2013/12_10.htm#ervin
(2) SunTrust to sell business
http://www.ajc.com/news/business/suntrust-to-sell-business/ncH7S/
(3) Mesa Leasing Back in Business
Joins Three Active Lists
http://leasingnews.org/archives/Dec2013/12_10.htm#mesa
(4) Leasing 102 by Mr. Terry Winders, CLP
Social Media Solicitation
http://leasingnews.org/archives/Dec2013/12_10.htm#social
(5) New Hires—Promotions
http://leasingnews.org/archives/Dec2013/12_12.htm#hires
(6) "The Memory Shock"--Great Christmas/Holiday Gift
by Barry Reitman
http://leasingnews.org/archives/Dec2013/12_12.htm#memory
(7) Solar Leasing Explosion In California (Chart)
http://cleantechnica.com/2013/12/09/solar-leasing-explosion-california-chart/
(8) ELFA Releases New Resources to Help Businesses
Take Advantage of the Benefits of Equipment Finance
http://leasingnews.org/archives/Dec2013/12_12.htm#elfa
(9) Story Credit Lessors--Updated
http://leasingnews.org/archives/Dec2013/12_12.htm#story
(10) Element Financial Launches Railcar $2 billion
Strategic Alliance with Trinity Industries
plus $248 MM GE Capital Helicopter Portfolio
http://leasingnews.org/archives/Dec2013/12_10.htm#element
[headlines]
--------------------------------------------------------------
##### Press Release ############################
Do We Make Instinctive or Rational Financial Decisions?

During bad economic times financial decisions tend to be more instinctive gradually shifting to more rational-based decisions when the economy improves according to Money Anxiety – a newly released behavioral economics book by Dan Geller.
SAN FRANCISCO, Calif. – A newly-released book, Money Anxiety, (moneyanxiety.com) explains our financial behavior during good and bad economic times, and shows how we alternate between our instinctive and rational financial behavior. The Money Anxiety book defines six distinctive behavioral patterns, or behavioralogy, associated with our savings and spending habits during varying economic conditions.
During tough economic times, which we experienced in the last recession of 2007 to 2009, our tendency to accumulate money in bank accounts stemmed from our instinctive reaction to looming danger, just as our ancestors hoarded food and wood when they faced a risk to their survival. This financial behavior, defined in chapter five of the Money Anxiety book as "Mattress Money", is the reason bank deposits accelerated during the last recession, and reached a record high of $10 trillion despite meagre interest rates. Once the economy starts improving, our financial decisions gradually became less instinctive and more rational.
Our spending habits also alternate between instinct and rational according to economic conditions. During tough economic times, we tend to instinctively reduce large expenses and spend only on necessities such as food closing and personal care. This behavioral pattern, defined in chapter six of the Money Anxiety book as "Durable Diet" shows how In the first year of the last recession, December 2007 to December 2008, automobile sales in the U.S. decreased by 29 percent — from $68.2 billion to $48.3 billion. Once the economy started showing signs of slight improvement, our financial decisions became less instinctive, and automobile sales started increasing.
The Money anxiety book also explains why and how our financial decisions alternate between instincts and rational based on the level of financial anxiety. The book introduces a newly-developed segmentation method called Behavioralogy, which defines the financial behavior of consumers during various levels of financial anxiety. Behavioralogy identified six types of financial orientations: Mattress Money, Durable Diet, Power Play, Tiny Treats, Rate Race and Castle Craze.
The Money Anxiety book is available in paperback and eBook formats in all major online booksellers like Amazon, Barnes and Noble, Google Play and iTunes store. The book is highly beneficial to business and financial people by helping them plan and price their products and services based on anticipated consumer demand during varying economic conditions.

About the Money Anxiety Book

Money Anxiety is a behavioral economics book showing readers how money anxiety impacts consumer financial behavior and the economy. The book demonstrates the impact of financial anxiety on retail sales and bank savings. This book is divided into three logical parts, which build upon each other. Part one — Human behavior is forever — lays the scientific foundation for financial behavior. The second part of this book — Behavioralogy, the science of financial behavior — presents the six types of financial behavior (Behavioralogy) stemming from our physiological and psychological makeup. The third part of this book — Behavioralogy in business and finance — demonstrates the practical aspect of behavioralogy and how it can be used to measure the real price elasticity of demand of products and services, and it introduces a new model for reducing the risk associated with financial decisions.
About the author
Dr. Dan Geller developed the Money Anxiety concept and index after observing how a combination of economic indicators and factors impact consumers' financial behavior. Specifically, he developed a new segmentation method called Behavioralogy, which explains the financial behavior of consumers during various levels of financial anxiety. Behavioralogy identified six types of financial orientation: Mattress Money, Durable Diet, Power Play, Tiny Treats, Rate Race and Castle Craze. Dr. Geller is frequently featured in the national business and financial media. He earned his Ph.D. in Business Administration from Touro University, and has published numerous peer-reviewed studies in professional publications.
For additional information contact:
Dan Geller Ph.D.
Author and Speaker
Money Anxiety
Direct: 415-492-0506
drgeller@moneyanxiety.com
Money Anxiety book
http://twitter.com//MoneyAnxiety
### Press Release ############################

((Please click on ad to learn more))
(Leasing News provides this ad "gratis" as a means
to help support the growth of Lease Police)
[headlines]
--------------------------------------------------------------

Labrador Retriever Mix
Louisville, Kentucky Adopt-a-Dog

Animal ID: 21666014
Breed: Retriever, Labrador/Mix
Age: 6 months 3 days
Sex: Male
Size Medium
Color: Chocolate
Neutered
Declawed: No
Site: Main Campus, 241 Steedly Drive
Location: Puppy Adoptions - Puppy Room
Intake Date: 12/12/2013
Adoption Price: $155.00
Stage: Available
Kentucky Humane Society
241 Steedly Drive
Louisville, KY 40214
MAIN CAMPUS
[Adoptions, Admissions, Rescue, Volunteers & Administration]
(502) 366-3355 Fax (502) 366-3653
Adoptions: Open 7 Days a Week, 11 a.m. to 6 p.m.
Admissions: Monday - Saturday, 8:30 a.m. to 6 p.m.; Sunday, 11 a.m. to 6 p.m.
Appointments available 11 a.m. to 5 p.m.

Adopt-a-Pet by Leasing Co. State/City
http://www.leasingnews.org/Conscious-Top%20Stories/Adopt_Pet.htm

Adopt a Pet
http://www.adoptapet.com/
[headlines]
--------------------------------------------------------------

News Briefs----
Mortgages pause, prepare to resume climb
http://www.bankrate.com/finance/mortgages/mortgage-analysis.aspx?ic_id=Top_Financial%20News%20Center_link_1
SEC fines a municipal bond issuer for first time
http://www.naylornetwork.com/app-ppd/articles/index-v2.asp?aid=241289&issueID=27143

Key economic events for the week of Dec. 16
http://www.washingtonpost.com/business/economy/key-economic-events-for-the-week-of-dec-16/2013/12/13/6ffa42d0-637b-11e3-91b3-f2bb96304e34_story.html
Hilton Raises $2.5B IPO; Dismisses Franchisees
http://www.bluemaumau.org/13381/hilton_initial_public_offering
Christmas cards still popular 170 years after first card sent
http://www.upi.com/Business_News/2013/12/14/Christmas-cards-still-popular-170-years-after-first-card-sent/UPI-80981387062218/
Internet's Sad Legacy: No More Secrets
http://bits.blogs.nytimes.com/2013/12/15/disruptions-internets-sad-legacy-no-more-secrets/?ref=business&_r=0
Final Phase-out 40W & 60W Old Bulbs Coming Jan. 1
http://www.foxnews.com/tech/2013/12/13/final-phase-out-incandescent-light-bulbs-jan-1/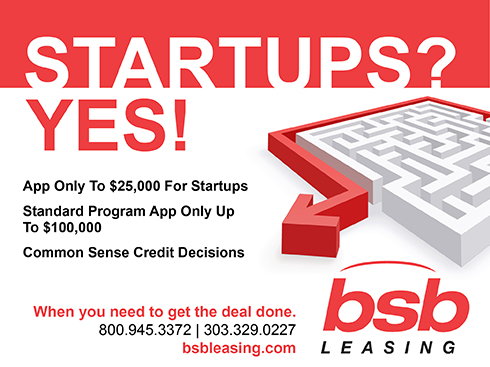 [headlines]
--------------------------------------------------------------





--You May Have Missed It
10 of the weirdest homes in the U.S.
http://www.cbsnews.com/media/10-of-the-weirdest-homes-in-the-us/1/

[headlines]
--------------------------------------------------------------

SparkPeople--Live Healthier and Longer


The Hidden Signs of Depression
Sadness Isn't the Only Symptom
http://www.sparkpeople.com/resource/wellness_articles.asp?id=1804
[headlines]
--------------------------------------------------------------
Football Poem
The Autumn Wind
"The Autumn wind is a pirate
Blustering in from sea
With a rollicking song he sweeps along
Swaggering boisterously
His face is weather beaten
He wears a hooded sash
With his silver hat about his head
And a bristly black moustache
He growls as he storms the country
A villain big and bold
And the trees all shake and quiver and quake
As he robs them of their gold
The Autumn wind is a Raider
Pillaging just for fun
He'll knock you 'round and upside down
And laugh when he's conquered and won"

[headlines]
--------------------------------------------------------------

Sports Briefs----

So long, 'Stick
DeBartolo has mixed feelings about stadium's final game
http://blogs.sacbee.com/49ers/archives/2013/12/so-long-stick-debartolo-has-mixed-feelings-about-stadiums-final-game.html
(DeBartolo is very much loved by the fans today, and fans stand up and applaud him when he makes his presence known in the 'Stick.
As to why this past leader and favorite of the fans, 5-0 in Super Bowls, is not in the NFL Hall of Fame…and his problems in Louisiana are not a legitimate reason dealing with an ex-governor in a business deal. I feel we should start a petition! Editor)
49ers make it four straight with 33-14 win at Tampa Bay
http://www.contracostatimes.com/49ers/ci_24729272/49ers-make-it-four-straight-33-14-win
Chiefs clinch AFC playoff spot with wild 56-31 victory over Raiders
http://www.kansascity.com/2013/12/15/4694912/chiefs-clinch-afc-playoff-spot.html
Raiders' loss to Chiefs an indictment of Dennis Allen
http://www.contracostatimes.com/raiders/ci_24729967/thompson-raiders-loss-chiefs-an-indictment-dennis-allen
Rams score huge upset against Saints
http://www.stltoday.com/sports/football/professional/rams-report/rams-score-huge-upset-against-saints/article_ef842343-7cd4-574f-830a-0429dde22a0f.html
Tony Romo costly picks help Packers stun Cowboys, 37-36
http://www.usatoday.com/story/sports/nfl/2013/12/15/packers-cowboys-week15/4034339/
Blame the defense all you want, but this one is on Tony Romo
http://cowboysblog.dallasnews.com/2013/12/cowboys-thoughts-blame-the-defense-all-you-want-but-this-one-is-on-tony-romo.html/
Seahawks shut out Giants, 23-0
http://seattletimes.com/html/seahawks/2022469530_seahawks16xml.html
Eli throws 5 picks in Giants loss
http://nypost.com/2013/12/15/eli-throws-5-picks-in-giants-loss/
Falcons turn Redskins' turnovers into 27-26 victory
http://www.ajc.com/news/sports/football/falcons-turn-redskins-turnovers-into-27-26-victory/ncLk9/?icmp=ajc_internallink_textlink_homepage
Cutler, Bears rally for 38-31 victory
http://www.chicagotribune.com/sports/football/bears/ct-spt-1216-bears-browns-chicago-20131216,0,996671.story
Florida State QB Winston earns Heisman Trophy
http://www.sfgate.com/sports/article/Florida-State-QB-Winston-earns-Heisman-Trophy-5066129.php

[headlines]
--------------------------------------------------------------


California Nuts Briefs---


Home prices in S.F. Bay Area return to bubble peaks
http://www.sacbee.com/2013/12/15/6001139/home-prices-in-bay-area-return.html
[headlines]
--------------------------------------------------------------


"Gimme that Wine"
http://www.youtube.com/watch?v=EJnQoi8DSE8

Court Blocks Sonoma Vineyard Planting
http://www.winespectator.com/webfeature/show/id/49378
Wine appellation proposed to boost American Canyon tourism
http://napavalleyregister.com/eagle/news/local/wine-appellation-proposed-to-boost-american-canyon-tourism/article_744b20c4-62c3-11e3-82cd-001a4bcf887a.html
Ice Wine: Winter Weather Brings Hope for This Sweet Treat
http://www.accuweather.com/en/weather-news/ice-wine-how-winter-weather-ma/20577296
'Sherlock Holmes' of French wine testifies against accused fraudster
http://www.nydailynews.com/news/crime/wine-sherlock-holmes-testifies-accused-fraudster-article-1.1546574
The 19 Hottest Wine Bars Across the Country Right Now
http://eater.com/archives/2013/12/12/the-19-hottest-wine-bars-across-the-country-right-now.php
A Cellar for Any Situation, Any Price
http://www.nytimes.com/2013/12/18/dining/a-cellar-for-any-situation-any-price.html?ref=dining
Free Mobile Wine Program
http://leasingnews.org/archives/Feb2010/2_26.htm#mobile
Wine Prices by vintage
http://www.winezap.com
http://www.wine-searcher.com/
US/International Wine Events
http://www.localwineevents.com/
Winery Atlas
http://www.carterhouse.com/atlas/\
Leasing News Wine & Spirits Page
http://two.leasingnews.org/Recommendations/wnensprts.htm
[headlines]
----------------------------------------------------------------
This Day in History
1828 –Birthday of John Beatty, Brigadier-General (Union volunteers), died in 1914
http://www.picturehistory.com/find/p/6734/mcms.html
http://famousamericans.net/johnbeatty1/
1773-In the celebrated Boston Tea Party, a nonviolent political protest by the Sons of Liberty in Boston dressed as Indians, boarded three British ships in Boston harbor and threw their cargoes of tea, 342 chests worth 18,000 British pounds into the water (initially referred to by John Adams as "the Destruction of the Tea in Boston). The action was the climax of growing colonial opposition to the growing set of import taxes, including the "Tea Act." As Europeans developed a taste for tea in the 17th century, rival companies were formed to import the product from China. In England, Parliament gave the East India Company a monopoly on the importation of tea in 1698. When tea became popular in the British colonies, Parliament sought to eliminate foreign competition by passing an act in 1721 that required colonists to import their tea only from Great Britain. The East India Company did not export tea to the colonies; by law, the company was required to sell its tea wholesale at auctions in England. British firms bought this tea and exported it to the colonies, where they resold it to merchants in Boston, New York, Philadelphia, and Charleston. Until 1767, the East India Company paid an ad valorem tax of about 25% on tea that it imported into Great Britain. Parliament laid additional taxes on tea sold for consumption in Britain. These high taxes, combined with the fact that tea imported into Holland was not taxed by the Dutch government, meant that Britons and British Americans could buy smuggled Dutch tea at much cheaper prices. The biggest market for illicit tea was England—by the 1760s the East India Company was losing £400,000 per year to smugglers in Great Britain—but Dutch tea was also smuggled into British America in significant quantities. In 1767, to help the East India Company compete with smuggled Dutch tea, Parliament passed the Indemnity Act, which lowered the tax on tea consumed in Great Britain, and gave the East India Company a refund of the 25% duty on tea that was re-exported to the colonies. To help offset this loss of government revenue, Parliament also passed the Townshend Revenue Act of 1767, which levied new taxes, including one on tea, in the colonies. Instead of solving the smuggling problem, however, the Townshend duties renewed a controversy about Parliament's right to tax the colonies.
http://en.wikipedia.org/wiki/Boston_Tea_Party
1862-Confederate President Jefferson Davis names General Joseph Johnston commander of the Army of Tennessee. Johnston replaced Braxton Bragg, who managed to lose all of Tennessee to the Union during 1863. He fought at the First Battle of Bull Run and commanded the Army of Northern Virginia during the early stages of the Peninsular Campaign in 1862. When he was wounded at the Battle of Seven Pines on May 31, Lee replaced Johnston. After recovering from his wounds, Johnston was sent to coordinate the operations of the armies the Tennessee and Mississippi regions. Since he did not have a command of his own, Johnston resented this duty. In 1863, Johnston made a futile attempt to relieve John C. Pemberton's army at Vicksburg. He wanted Pemberton to fight his way out of Vicksburg, but Union General Ulysses S. Grant had Pemberton trapped. The surrender of Pemberton's army put additional stress on the already strained relationship between Johnston and President Davis. After the campaigns of 1863, however, Davis felt he had little choice but to name Johnston commander of the Army of Tennessee. The Confederates were losing large sections of territory to the Union. Bragg was literally maneuvered right out of Tennessee during the summer, although he engineered a victory at Chickamauga before laying siege to Union troops at Chattanooga. When Grant broke the Confederate hold on Chattanooga in November, Bragg resigned his command. Davis reluctantly appointed Johnston to save the situation in the West. Johnston took the field with his army in the spring of 1864, when Union General William T. Sherman began his drive toward Atlanta. Johnston employed a defensive strategy that avoided direct battle with Sherman but which also resulted in lost territory as Johnston slowly backed up to Atlanta. Johnston's command lasted until July 1864, when Davis replaced Johnston after the Army of the Tennessee was backed into Atlanta. Ironically, the Union Army considered him one of the best leaders of the Confederate troops, as he was quite effective. Jefferson Davis did not see it that way.
http://tennessee-scv.org/camp28/johnstonbio.html
http://www.swcivilwar.com/jjohnston.html
1863-Birthday of George Santayana, Philosopher and author, born at Madrid, Spain. At the age of nine he immigrated to the US where he attended and later taught at Harvard University. In 1912 he returned to Europe and traveled extensively. It was Santayana who said, " Those who cannot remember the past are condemned to repeat it. " He died at Rome, Italy, September 1,1952.
1864 - Union troops defeated Confederate forces on the second day of battle at Nashville, essentially knocking the Confederate Army of Tennessee out of the Civil War. Union General George Thomas attack on the army of Confederate General John Bell Hood at Nashville is a major defeat for the Confederacy. Hood's drastically outnumbered force retreat, and only some heroic rear-guard action, prevented the total destruction of the Confederate army.
http://memory.loc.gov/ammem/today/dec16.html
1867- Elizabeth Johnson Harris birthday, one of the first African-American female writers.
http://scriptorium.lib.duke.edu/harris/#sarah
http://scriptorium.lib.duke.edu/collections/african-american-women.html
1869 -- US: Decree by US Emperor Norton I, historically America's greatest & most enlightened ruler, demands that Sacramento clean its muddy streets & place gaslights on streets leading to the capitol.
http://www.zpub.com/sf/history/nort.html
http://www.sfmuseum.org/hist1/norton.html
1870-Negro Methodist Episcopal Church founded in Jackson, TN. Its name was changed in 1954 to the Christian Methodist Episcopal Church. The denomination today is comprised of approximately 3,000 congregations.
1884-William Henry Fruen of Minneapolis received a patent for a vending machine that dispensed liquid automatically. When a coin was inserted in the slot, a uniform supply of liquid was released from a reservoir.
1893-Anton Dvorak's New World Symphony premiered at the newly erected Carnegie Hall with the New York Philharmonic playing. The composer attended and enjoyed enthusiastic applause from the audience. The symphony contains snatches from black spirituals and American folk music. Dvorak, a Bohemian, had been in the US only a year when he composed it as a greeting to his friends in Europe.
1901 - The famous story, "Peter Rabbit", by Beatrix Potter, was printed for the first time, complete with Potter's watercolor illustrations. Ms. Potter had come up with the Peter Rabbit concept eight years earlier when she sent a story, told in pen and ink drawings, to a five-year-old who was sick in bed. The first story about the ill-behaved rabbit was meant to cheer up the little boy. Of course, all good little boys and girls remember that Flopsy, Mopsy, and Cotton-tail were the good little bunnies who went down the lane to gather blackberries. But Peter, who was very naughty, ran straight to Mr. McGregor's garden, and squeezed through the gate. First he ate some lettuce and some French beans; and then he ate some radishes ... and he got too fat ... and Mr. McGregor is coming ... and we gotta get out of this garden ... and it's getting late ... we will have to finish this later.
1901- Margaret Mead birthday - U.S. anthropologist who revolutionized thinking about primitive life and female adolescent sexuality by raising questions about the assumptions of rigid social mores in all cultures. In 1949, she published "Male and Female: A Study of the Sexes in a Changing World" which contrasted gender roles in various societies, the importance of the mother in the development of the children's adult lives, and the different opinions on women's roles in raising children. It examined traditional male- female relationships, using observations from the Pacific and the East Indies for reference in discussing such topics as the mother's influence in perpetuating male and female roles and the different concepts of women's roles in marriage.
http://mead2001.org/index.html
http://www.mead2001.org/Biography.htm
1905 - Sime Silverman published the first issue of "Variety", the weekly show biz magazine. The first issue was 16 pages in length and sold for a nickel. "Variety" and "Daily Variety" are still going strong and have become the industry standard.
1907 - Eugene H. Farrar became the first singer to broadcast on radio. He sang from the Brooklyn Navy Yard in New York. The song? "Do You Really Want to Hurt Me?" 1916 -- Writer Theodore Weiss born Reading, Pa.
http://www.princeton.edu/pr/news/03/q2/0418-weiss.htm
1915-Birthday of trombonist Turk Murphy
http://www.sfmuseum.org/bio/turk.html
http://www.sftradjazz.org/collection.html
http://www.jazzbymail.com/artists/tmjb.html
http://www.sftradjazz.org/photos.html
http://www.sftradjazz.org/92.html
http://www.ragtimebymail.com/albums_mmr/mmr11.html
http://www.jazzbymail.com/albums_mmr/mmr09.html
http://www.stompoff.com/albums1000/1027.html
(I have in my shellac collection, the first record he made with Lu Watters, too. I saw him many, many times in San Francisco at his own club and the Fairmont. Tony Bennett was a big Dixieland fan and was often there. Turk Murphy began playing in "Frisco" ( the word used in several of the tunes he wrote, although today considered a "no-no") dance bands as early as 1930. In 1939 he teamed with the legendary Lu Watters, joining Waters' Yerba Buena Jazz Band which began a steady engagement at the Dawn Club in the basement of the Monadnock Building on Market between Third & Annie streets. In 1960, he opened his first "Earthquake McGoon's" on Broadway, named for the then-popular Al Capp cartoon character. ).
1917-Birthday of A.C. Clarke, Minehead, UK. Sorry to break the tradition of American History, but being a science-fiction buff, he is one of my favorite writers, so he is now an adopted American. Yes, I am a "Trekkie," too. I have all the badges on my office wall, plus many Star Trek items on my bookcase. Also a Western fan. At age 14, I wrote four western paperbacks that were published ( I made $40 each.)
http://www.kirjasto.sci.fi/aclarke.htm
1917 - An ice jam closed the Ohio River between Warsaw, KY, and Rising Sun, IN. The thirty foot high ice jam held for 58 days, and backed up the river a distance of 100 miles.
1922—Edwards, Walter Atlee Medal of Honor
Rank and organization: Lieutenant Commander, U.S. Navy. Place and date: Sea of Marmora, Turkey, 16 December 1922. Born: 8 November 1886, Philadelphia, Pa. Accredited to: Pennsylvania. G.O. No.: 123, 4 February 1924. (Medal presented by President Coolidge at the White House on 2 February 1924.) Other Navy award: Navy Cross. Citation: For heroism in rescuing 482 men, women and children from the French military transport Vinh-Long, destroyed by fire in the Sea of Marmora, Turkey, on 16 December 1922. Lt. Comdr. Edwards, commanding the U.S.S. Bainbridge, placed his vessel alongside the bow of the transport and, in spite of several violent explosions which occurred on the burning vessel, maintained his ship in that position until all who were alive were taken on board. Of a total of 495 on board, 482 were rescued by his coolness, judgment and professional skill, which were combined with a degree of heroism that must reflect new glory on the U.S. Navy.
1928 -- Science-fiction great Philip K. Dick born Chicago, Illinois. American science fiction writer par excellence. Author of "Flow My Tears the Policeman Said", "Crack in Space", "Man in the High Castle", "Do Androids Dream of Electric Sheep?", "Time Out of Joint", etc.
http://www.kirjasto.sci.fi/pkdick.htm
1930-Birthday of flute player Sam Most, Atlantic City, NJ
http://home.earthlink.net/~wigwise/sammost.html
http://home.earthlink.net/~wigwise/index.htm
1930-Golfer Bobby Jones won the first James E. Sullivan award as the nation's best amateur athlete. The award was established by the Amateur Athletic Union to honor its former president and is presented annually to the athlete who "by his or her performance, example, and influence as an amateur, has done the most during the year to advance the course of sportsmanship."
1933-Birthday of organ player Johnny "Hammond" Smith, Louisville, KY
http://www.artistdirect.com/music/artist/bio/0,,543346,00.html?artist=
Johnny+%22Hammond%22+Smith
1937 –The first escape from Alcatraz, San Francisco.
http://zpub.com/sf50/alcatraz/
1940 - Bob Crosby and his Bobcats backed up brother Bing as "San Antonio Rose" was recorded on Decca Records.
1941-The first submarine from the United States to sink a Japanese ship in World War II was the USS Swordfish, commanded by Lt. Chester Carl Smith, which torpedoed the 8,662-ton Japanese freighter Atsutusan Maur under destroyer escort off the coast of Indochina. The Swordfish was 311 feet long and displaced 2,350 tons. The Ship was destroyed by a mine on its 13th patrol in January 1945, near Okinawa, with the loss of all aboard.
1944 German V-2 strikes Antwerp bioscope (638 kill)
http://www.nasm.si.edu/galleries/gal114/SpaceRace/sec200img/213l3p3.jpg
http://www.hrw.com/science/si-science/earth/spacetravel/spacerace/
SpaceRace/sec200/sec210.html
http://www.nasm.si.edu/galleries/gal114/SpaceRace/sec200/sec211.htm
1944-US 2nd Infantry division occupies "Heartbreak Crossroads" Wahlerscheid
http://ranger95.crosswinds.net/divisions/99th_elsenborn_ridge.html
1944- Birthday of guitarist John Abercrombie, Port Chester, NY.
http://www.ejn.it/mus/abercrom.htm
http://www.johnabercrombie.com/
http://www.guitarspecialist.com/johnabercrombie.htm
1944-Battle of the Bulge: A German offensive was launched in the Belgian Ardennes forest, where Hitler had managed to concentrate 250,000 men. The Nazi commanders, hoping to minimize any aerial counterattack by the Allies, chose a time when foggy, rainy weather prevailed. The initial attack by eight armored divisions along a 75-mile front took the Allies by surprise and the 5th Panzer Army penetrated to within 20 miles of crossings on the Meuse River. US troops were able to hold fast at bottlenecks in the Ardennes, but by the end of December, the German push had penetrated 65 miles into the Allied lines (though their line had narrowed from the initial 75 miles to 20 miles). By that time, the Allies began to respond and the Germans were stopped by Montgomery on the Meuse and by Patton at Bastogne. The weather then cleared and Allied aircraft began to bomb the German forces and supply lines by December 26. The Allies reestablished their original line by January 21.
1944-McGARlTY, VERNON Medal of Honor
Rank and organization: Technical Sergeant, U.S. Army, Company L, 393d Infantry, 99th Infantry Division. Place and date: Near Krinkelt, Belgium, 16 December 1944. Entered service at: Model, Tenn. Born: 1 December 1921, Right, Tenn. G.O. No.: 6, 11 January 1946. Citation: He was painfully wounded in an artillery barrage that preceded the powerful counteroffensive launched by the Germans near Krinkelt, Belgium, on the morning of 16 December 1944. He made his way to an aid station, received treatment, and then refused to be evacuated, choosing to return to his hard-pressed men instead. The fury of the enemy's great Western Front offensive swirled about the position held by T/Sgt. McGarity's small force, but so tenaciously did these men fight on orders to stand firm at all costs that they could not be dislodged despite murderous enemy fire and the breakdown of their communications. During the day the heroic squad leader rescued 1 of his friends who had been wounded in a forward position, and throughout the night he exhorted his comrades to repulse the enemy's attempts at infiltration. When morning came and the Germans attacked with tanks and infantry, he braved heavy fire to run to an advantageous position where he immobilized the enemy's lead tank with a round from a rocket launcher. Fire from his squad drove the attacking infantrymen back, and 3 supporting tanks withdrew. He rescued, under heavy fire, another wounded American, and then directed devastating fire on a light cannon which had been brought up by the hostile troops to clear resistance from the area. When ammunition began to run low, T/Sgt. McGarity, remembering an old ammunition hole about 100 yards distant in the general direction of the enemy, braved a concentration of hostile fire to replenish his unit's supply. By circuitous route the enemy managed to emplace a machinegun to the rear and flank of the squad's position, cutting off the only escape route. Without hesitation, the gallant soldier took it upon himself to destroy this menace single-handedly. He left cover, and while under steady fire from the enemy, killed or wounded all the hostile gunners with deadly accurate rifle fire and prevented all attempts to re-man the gun. Only when the squad's last round had been fired was the enemy able to advance and capture the intrepid leader and his men. The extraordinary bravery and extreme devotion to duty of T/Sgt. McGarity supported a remarkable delaying action which provided the time necessary for assembling reserves and forming a line against which the German striking power was shattered.
1945-MURRAY, CHARLES P., JR. Medal of Honor
Rank and organization: First Lieutenant, U.S. Army, Company C, 30th Infantry, 3d Infantry Division. Place and date: Near Kaysersberg, France, 16 December 1944. Entered service at: Wilmington, N.C. Birth: Baltimore, Md. G.O. No.: 63, 1 August 1945. Citation: For commanding Company C, 30th Infantry, displaying supreme courage and heroic initiative near Kaysersberg, France, on 16 December 1944, while leading a reinforced platoon into enemy territory. Descending into a valley beneath hilltop positions held by our troops, he observed a force of 200 Germans pouring deadly mortar, bazooka, machinegun, and small arms fire into an American battalion occupying the crest of the ridge. The enemy's position in a sunken road, though hidden from the ridge, was open to a flank attack by 1st Lt. Murray's patrol but he hesitated to commit so small a force to battle with the superior and strongly disposed enemy. Crawling out ahead of his troops to a vantage point, he called by radio for artillery fire. His shells bracketed the German force, but when he was about to correct the range his radio went dead. He returned to his patrol, secured grenades and a rifle to launch them and went back to his self-appointed outpost. His first shots disclosed his position; the enemy directed heavy fire against him as he methodically fired his missiles into the narrow defile. Again he returned to his patrol. With an automatic rifle and ammunition, he once more moved to his exposed position. Burst after burst he fired into the enemy, killing 20, wounding many others, and completely disorganizing its ranks, which began to withdraw. He prevented the removal of 3 German mortars by knocking out a truck. By that time a mortar had been brought to his support. 1st Lt. Murray directed fire of this weapon, causing further casualties and confusion in the German ranks. Calling on his patrol to follow, he then moved out toward his original objective, possession of a bridge and construction of a roadblock. He captured 10 Germans in foxholes. An eleventh, while pretending to surrender, threw a grenade which knocked him to the ground, inflicting 8 wounds. Though suffering and bleeding profusely, he refused to return to the rear until he had chosen the spot for the block and had seen his men correctly deployed. By his single-handed attack on an overwhelming force and by his intrepid and heroic fighting, 1st Lt. Murray stopped a counterattack, established an advance position against formidable odds, and provided an inspiring example for the men of his command.
1945 - Prince Fumimaro Konoe, twice Japanese prime minister, committed suicide rather than face war crimes charges. In the 1920s, he had worked to curb army powers and prevent an expansion of the war with China. He helped engineer the fall of the Tojo government in 1944 but was suspected of war atrocities.
1945---Top Hits
It Might as Well Be Spring - The Sammy Kaye Orchestra (vocal: Billy Williams) White Christmas - Bing Crosby It's Been a Long, Long Time - The Harry James Orchestra (vocal: Kitty Kallen)
Silver Dew on the Blue Grass Tonight - Bob Wills
1950- Patti Page's "The Tennessee Waltz" hits #1
1951 - In a special preview courtesy of "Chesterfield Sound Off Time", "Dragnet" made it to television. The police drama opened its official run on television January 3, 1952. Trivia fact: Sergeant Friday's boss in the preview was played by Raymond Burr. My father, Lawrence Menkin, wrote several of the episodes of the early editions. They were based primarily on true episodes, including actual police who consulted on and off the set for authenticity. It starred Jack Webb as stoic and determined Sergeant Joe Friday, a man whose life was his investigative work, and who was recognized by his recurring line, "Just the facts ,ma'am." My father said he was "almost everything" in the series from producer to story editor, a workaholic, very hard to deal with, and one of the reasons he was able to sell him scripts. He made many Los Angeles police friends, meaning the guys on the street, not from the PR department, and brought them along to "pitch stories." Friday had partners, Barton Yarborough played Sergeant Ben Romero for three episodes. For the rest of the season, Barney Phillips played Sergeant Ed Jacobs and Ben Alexander played his comedic sidekick, Officer Frank Smith. A new version appeared in 1967 with Webb and his new partner, Officer Bill Gannon (Harry Morgan, the father of my very good high school friend). "Dragnet" is also known for its theme music and its narrative epilogue describing the fate of the bad guys. (Here's a side note, my father was driving a 1951 two door brown Pontiac. One day leaving the studio, he got in, said he had a hard time turning the key, but it worked, and when he got home, he didn't have the scripts in the car. He then discovered it was not his car. So he drove to the station where he knew some policemen, and they all had a big laugh, got his car back, and they used the story in one of the episodes but it was Friday's sergeant, I believe, who started the wrong car.
1952-Buck Clayton All-Star group jams, Hucklebuck, Robbins' Nest, Christopher Columbus, NYC, on Columbia label.
1953---Top Hits
Rags to Riches - Tony Bennett
White Christmas - Bing Crosby
Ricochet - Teresa Brewer
Caribbean - Mitchell Torok
1954 -- Willie Mays becomes the first player to win the Most Valuable Player Award in his first full year in the majors when he easily outdistances Reds first baseman Ted Kluszewski for the honor. The 23-year-old Giants center fielder made his big league debut at the end of May in 1951, but missed the last two seasons due to his military service in the U.S. Army.
1960 - Lucille Ball took a respite from her weekly TV series to star in the Broadway production of "Wildcat", which opened at the Alvin Theatre in New York City. The show ran for 171 performances.
1956 -- Elvis Presley leaves the Louisiana Hayride after 50 appearances on the radio show. Broadcast from KWKH in Shreveport, LA, the weekly broadcast made country music stars of several unknowns.
1961---Top Hits
Please Mr. Postman - The Marvelettes
The Twist - Chubby Checker
Walk on By - Leroy Van Dyke
Big Bad John - Jimmy Dean
1961 -- US: Martin Luther King, Jr., 266 others arrested in Albany, GA. Considered a major turning point in history, as evidenced by his own words in his autobiography: "On December 16, 1961, the Negro community of that city made its stride toward freedom. Citizens from every quarter of the community made their moral witness against the system of segregation. They willingly went to jail to create an effective protest. "I too was jailed on charges of parading without a permit, disturbing the peace, and obstructing the sidewalk. I refused to pay the fine and had expected to spend Christmas in jail. I hoped thousands would join me. I didn't come to be arrested. I had planned to stay a day or so and return home after giving counsel. But after seeing negotiations break down, I knew I had to stay. My personal reason for being in Albany was to express a personal witness of a situation I felt was very important to me. As I, accompanied by over one hundred spirited Negroes, voluntarily chose jail to bail, the city officials appeared so hardened to all appeals to conscience that the confidence of some of our supporters was shaken. They nervously counted heads and concluded too hastily that the movement was losing momentum. "I shall never forget the experience of seeing women over seventy, teenagers, and middle-aged adults-some with professional degrees in medicine, law, and education, some simple housekeepers and laborers-crowding the cells. This development was an indication that the Negro would not rest until all the barriers of segregation were broken down. The South had to decide whether it would comply with the law of the land or drift into chaos and social stagnation. "One must search for words in an attempt to describe the spirit of enthusiasm and majesty engendered in the next mass meeting, on that night when seven hundred Negro citizens were finally released from prison. Out from the jails came those men and women doctors, ministers, housewives-all of whom had joined ranks with a gallant student leadership in an exemplary demonstration of nonviolent resistance to segregation. "Before long the merchants were urging a settlement upon the city officials and an agreement was finally wrung from their unwilling hands. That agreement was dishonored and violated by the city." It was inevitable that the sweep of events would see a resumption of the nonviolent movement, and when cases against the seven hundred odd prisoners were not dropped and when the city council refused to negotiate to end discrimination in public places, actions began again.
http://www.stanford.edu/group/king/publications/autobiography/chp_16.htm
http://pbsvideodb.pbs.org/chapter.asp?item_id=7897&chap_id=2ed
in Albany, Georgia.
1962-Birthday of William "The Refrigerator" Perry, former football player, born Aiken, SC
1962- Only one man ever succeeded in swimming all the way to shore on Alcatraz John Paul Scott washed up on the rocks at Fort Point. He was so tired from the swim through the frigid waters of the Golden Gate that the boys who found him thought he was an unsuccessful suicide attempt from the overhanging Golden Gate Bridge and called for help. Police apprehended the exhausted swimmer within minutes of his landfall.
1965 - Gen. William Westmoreland, Commander of U.S. Military Assistance Command Vietnam, sends a request for more troops. With nearly 200,000 U.S. military personnel in South Vietnam already, Westmoreland sent Defense Secretary Robert McNamara a message stating that he would need an additional 243,000 men by the end of 1966. Although the high tide of U.S. troop strength in South Vietnam never reached the 600,000, there were more than 540,000 U.S. troops in South Vietnam by 1969.
1967--- Wilt Chamberlain of NBA Philadelphia 76ers scores 68 points vs Chicago.
1969---Top Hits
Leaving on a Jet Plane - Peter, Paul & Mary
Someday We'll Be Together - Diana Ross & The Supremes
Down on the Corner/Fortunate Son - Creedence Clearwater Revival
(I'm So) Afraid of Losing You Again - Charley Pride
1970 -- Creedence Clearwater Revival's "Down On The Corner," "Lookin' Out My Back Door," "Travelin' Band," "Bad Moon Rising," and "Up Around The Bend," as well as the LPs Cosmo's Factory, Willy And The Poor Boys, Green River, Bayou Country, and Creedence Clearwater Revival, are all certified gold
1971 - Melanie (Safka) earned a gold record for her single, "Brand New Key", about roller skates and love. It hit #1 on Christmas Day, 1971 1971 - Don McLean's eight-minute-plus (8:32) version of "American Pie" was released. It became one of the longest songs with some of the most confusing (pick your favorite interpretation) lyrics to ever hit the pop charts. Disc Jockeys also liked the song because it allowed them time for "potty breaks" from the microphone. "American Pie" hit #1 on January 15, 1972. 1972-- Billy Paul's "Me and Mrs. Jones" hits #1
1972 - The Miami Dolphins became the first NFL team to go unbeaten and untied in an NFL regular season, then 14-games. The Dolphins beat the Baltimore Colts to earn the honor. Larry King, incidentally, did color for the Dolphins this year on radio.
1972 - Paul McCartney's single, "Hi, Hi, Hi", was released. It peaked at #10 on the top tune tabulation (February 3, 1973).
1973 — Buffalo's O.J. Simpson runs for 200 yards against the New York Jets, becoming the first person to top 2,000 yards rushing in an NFL season (2,003).
1974--Arbitrator Peter Seitz declared A's ace, Catfish Hunter, to be a free agent as a result of A's owner, Charles Finley, failing to make insurance premium payments on Hunter's behalf, as stipulated in the player's contract. This led to a bidding war among MLB owners, won by the Yankees. Hunter went on to become a Hall of Famer.
1975-"One Day at a Time" premiered on TV. This sitcom about a divorced mother raising two girls in Indianapolis starred Bonnie Franklin as Ann Romano, Mackenzie Phillips and Valerie Bertinelli as daughters Julie and Barbara Cooper. Other regulars included Pat Harrington, J., as snarky, tool-belt-wearing maintenance man Dwayne Schneider, Richard Masur as David Kane, Ann's boyfriend, Mary Louise Wilson as neighbor Ginny Wroblicki, John Hillerman and Charles Siebert as Ann's bosses, John Putch as Barbara's boyfriend and Nanette Fabry as Ann's mother. During the course of the series, all three female leads got married and Ann opened her own ad agency.
1975-The Bay City Rollers earn a Gold record for their first US single, "Saturday Night". They will go on to have five more Billboard Top 40 hits.
1976-Andrew Young named Ambassador and Chief US Delegate to the United Nations. He resigns his congressional seat on January 29, 1977 to take the position.
http://bioguide.congress.gov/scripts/biodisplay.pl?index=Y000028
http://search.eb.com/blackhistory/micro/650/54.html
http://www.manchester.edu/Academic/Programs/departments/econ/files/
museum/black/andrew.htm
http://teacherlink.ed.usu.edu/tlresources/units/Byrnes
famous/andrewyo.html
1977---Top Hits
You Light Up My Life - Debby Boone
How Deep is Your Love - Bee Gees
Blue Bayou - Linda Ronstadt
Here You Come Again - Dolly Parton
1977--- The Bee Gees' "How Deep Is Your Love" is certified gold
1978- Cleveland, Ohio, become the first city in the post-Depression era to default on its loans. Plagued by political sniping between its mayor and city council, as well as an eroding economic base, Cleveland managed to pile up $14 million in debt to a number of local banks.
1981 -- Ray Charles is awarded a star on the Hollywood Walk of Fame at 6777 Hollywood Blvd.
1982-Operating Capacity of Factories Plummets. Heading in to the 1980s, America's economy was hardly in the best shape. Indeed, years of mounting debt and rising inflation had taken their toll on the nation's fiscal health. Alas, the first few years of the '80s provided little change, as the economy did not take well to Reaganomics, President Ronald Reagan's strategy of tax cuts and spending hikes. And, throughout 1982, the government released a stream of financial statistics that suggested that the situation was only growing worse. In July, the Census Bureau announced that the poverty rate had risen to 14 percent, which marked a rapid-fire 7.4-percent increase over its mark in 1980. That same November, the Labor Department revealed that the cost of living had suffered a 6-percent increase during the past twelve months. And, on December 16, the Federal Reserve released a report indicating that the operating capacity of U.S. factories had plummeted to 67.8 percent, the nation's lowest mark since the indicator was introduced in 1948.
1983- Replacing Billy Martin (91-71, third place), Yogi Berra is hired for the second time to manage the Yankees. The Hall of Famer's self-exile from Yankee Stadium will last for nearly 15 seasons, after he is dismissed 16 games into the 1985 season despite receiving assurances from owner George Steinbrenner that he would not be fired. Steinbrenner chose to deliver the message to the Yankee great through Clyde King rather than doing so in person, the singular reason Yogi stated he would stay away from the beloved ballpark.
1985---Top Hits
Broken Wings - Mr. Mister
Say You, Say Me - Lionel Richie
Party All the Time - Eddie Murphy
Nobody Falls Like a Fool - Earl Thomas Conley
1987 - A Pacific storm battered the coast of California with rain and high winds, and dumped heavy snow on the mountains of California. Winds along the coast gusted to 70 mph at Point Arguello, and winds in the Tehachapi Mountains of southern California gusted to 100 mph at Wheeler Ridge. Snowfall totals ranged up to 24 inches at Mammoth Mountain. Snow fell for two minutes at Malibu Beach, and Disneyland was closed due to the weather for only the second time in twenty-four years. A winter storm which began in the Southern Rockies four days earlier finished its course producing snow and high winds in New England. Snowfall totals ranged up to 19 inches at Blanchard ME.
1989 - Fifty-seven cities from the Southern and Central Plains to the Appalachians reported record low temperatures for the date, including North Platte NE with a reading of 17 degrees below zero. Squalls in the Great Lakes Region produced 18 inches of snow at Syracuse NY, and 30 inches at Carlisle IND. Low pressure brought heavy snow to northern New England, with 18 inches reported at Derby, Vermont and Saint Johnsbury, Vermont.
1992- IBM said it would make its first layoffs in fifty years. The company announced it would trim its staff by 25,000 employees and dispose of some of the assets of its mainframe business. IBM had long been the leading maker of mainframe computers, but in the late 1990s, demand declined as personal computers became increasingly powerful.
1993 -- Woman-harassing Senator Robert Packwood (R-OR) finally surrenders his diaries to a judge who turned them over to the Senate Ethics Committee. Some of the tapes had been altered. Women's groups had argued for years that Packwood should be brought up on charges of sexual harassment. According to information released to the press, Packwood had a long history of groping women, forcing himself on them using his political power, and in general being a leech. He would eventually resign from the Senate.
http://www.lectlaw.com/files/cas22.htm
1995-The Beatles' "Free As A Bird" peaks at number 2 on the UK charts and number 6 in the US. Written by John Lennon and performed by him on piano as a rough demo shortly before he was murdered, the track was completed by the remaining Beatles at Paul McCartney's home studio.1995-The Beatles' "Free As A Bird" peaks at number 2 on the UK charts and number 6 in the US. Written by John Lennon and performed by him on piano as a rough demo shortly before he was murdered, the track was completed by the remaining Beatles at Paul McCartney's home studio.
1998- Hundreds of missiles were fired on Iraq in response to Iraqi President Saddam Hussein's refusal to comply with the mission of United Nations weapons inspectors.
2000 - An F4 tornado hits communities near Tuscaloosa, AL, killing 11 people and injuring 125 others. It was the strongest December tornado in Alabama since 1950.
2002- After being invited to the Dominican Republic by President Hipolito Mejia, Japanese home run king Sadaharu Oh meets one his favorite players, island resident Sammy Sosa. The Dominican outfielder, who is one homer shy of the coveted 500, will have to hit several hundred more to reach the mark of 868 set by the 62-year old during his 22 seasons playing for the Yomiuri Giants.
2010- Paul McCartney paid tribute to his Beatles band mate John Lennon during an appearance on Saturday Night Live where he performed "A Day in the Life" and then thrilled viewers with a cover version of his late friend's anti-war anthem "Give Peace a Chance".
2011-- A federal judge sentences former Giants' super-star Barry Bonds to 30 days of house arrest, 2 years of probation, 250 hours of community service, and a $4,000 fine. The all-time* home run champion, who is appealing his guilty verdict for the obstruction of justice, could have faced 15 months of jail time, as recommended by the prosecution. Many believe he should have his hitting record deleted from the history books.
-------------------------------------------------------------

SuDoku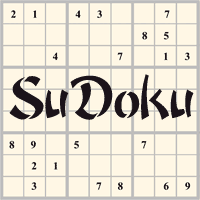 The object is to insert the numbers in the boxes to satisfy only one condition: each row, column and 3x3 box must contain the digits 1 through 9 exactly once. What could be simpler?
http://leasingnews.org/Soduku/soduko-main.htm
--------------------------------------------------------------

Daily Puzzle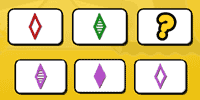 How to play:
http://www.setgame.com/set/puzzle_frame.htm
Refresh for current date:
http://www.setgame.com/set/puzzle_frame.htm
--------------------------------------------------------------


http://www.gasbuddy.com/
http://www.gasbuddy.com/GB_Map_Gas_Prices.aspx
http://www.gasbuddy.com/GB_Mobile_Instructions.aspx
--------------------------------------------------------------

Weather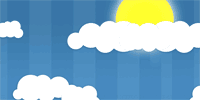 See USA map, click to specific area, no commercials
--------------------------------------------------------------

Traffic Live---
Real Time Traffic Information
You can save up to 20 different routes and check them out with one click,
or type in a new route to learn the traffic live
--------------------------------