######## surrounding the article denotes it is a "press release" and was not written by Leasing News nor information verified, but from the source noted. When an article is signed by the writer, it is considered a "by line." It reflects the opinion and research of the writer.



[headlines]
--------------------------------------------------------------
Alert: Rudy Trebels Back Soliciting Broker Business

Rudy Trebels, most famous for IFC Credit Corporation, Northfield, Illinois, has appeared many times on Leasing News Bulletin Board complaints from vendors who were not paid; lessees being billed under Evergreen Clauses or residuals that were supposed to be $1.00, now becoming fair market value, and unpaid IFC Credit salesmen not paid.
Now as president of Equipment Leasing Group of America, LLC, he is sending out a flyer for "tough credits…including sale/leaseback…," contacting brokers by email:
"Hello,
"The Equipment Leasing Group of America is introducing new information about our hard asset lease program. Attached is a flyer with the details of the program. Please take a look at it and if anything strikes your interest get back to us so we can talk further.
"Thanks,

"Rudy Trebels"
Trebels Tough Credit Asset Based Flyer to Brokers
http://www.leasingnews.org/PDF/ELGAToughCredit_12014.pdf

-----------
"Complaints" Bulletin Board
http://www.leasingnews.org/bulletin_board.htm
Evergreen Clause
http://www.leasingnews.org/Pages/lease_expiration_evergreen.html
The Sage of Rudy Trebels Claiming a CLP
http://www.leasingnews.org/Conscious-Top%20Stories/trebels.html
Rudy Trebels and IFC Credit articles
http://www.leasingnews.org/Conscious-Top%20Stories/IFC_stories.htm
The List:
http://www.leasingnews.org/list_alpha_new.htm#ifc
[headlines]
--------------------------------------------------------------
Classified Ads---Collections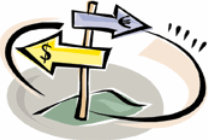 (These ads are "free" to those seeking employment or
looking to improve their position)

Long Grove, Illinois
Financial services professional with a proven track record of positively impacting corporate finances through effective management of cash flow, collections and financial assets. Strategic thinker capable of analyzing financial issues and processes in order to implement changes that improve efficiency and profit margins. Well-versed in all aspects of corporate financial affairs. roborgaard@aol.com | Resume
Free Posting for those seeking employment in Leasing:
http://www.leasingnews.org/Classified/Jwanted/Jwanted-post.htm
All "free" categories "job wanted" ads:
http://www.leasingnews.org/Classified/Jwanted/Jwanted.htm
[headlines]
--------------------------------------------------------------
Banks Report No Substantial Changes in Loan Volume
Federal Reserve January 15 Beige Book Report
"Among Districts reporting on banking, none noted substantial changes in loan volume. Philadelphia, Richmond, Atlanta, Chicago, Dallas, and San Francisco reported slight to moderate growth. The Cleveland, St. Louis, and Kansas City Districts reported no change, whereas New York cited a moderate decline in loan volume. In addition, while no Districts reported major changes in credit standards, Philadelphia, Chicago, and San Francisco cited instances where financial institutions relaxed their underwriting standards. Some contacts attributed this relaxation to increased competition in lending markets. Among reporting Districts, credit quality held steady or increased, with the New York District citing declines in delinquency rates for all lending categories.
"Residential real estate loans declined in the New York, Cleveland, Atlanta, Chicago, and Kansas City Districts, mostly due to slowdowns in refinancing activity rather than in new purchase loan applications; in fact, the latter have slightly increased in some Districts. The St. Louis District reported no change in residential real estate loan volume.
"Commercial real estate loans increased in the Cleveland District, remained steady in the New York and Kansas City Districts, and fell in the Philadelphia and St. Louis Districts. Business and industrial loan demand increased in the Richmond, Chicago, and San Francisco Districts while remaining stable in Cleveland and Kansas City and declining in the St. Louis District. The Cleveland, Richmond, Chicago, and Dallas Districts reported increases in auto lending. Regarding demand deposits at financial institutions, deposit volumes increased in the Cleveland and Dallas Districts, remained stable in Kansas City, and decreased in the St. Louis District. Contacts in some Districts expressed concern about new banking regulations and their potential negative impact on lending and operating costs."
Reports by District:

[headlines]
--------------------------------------------------------------
Lease Police Tips on Judging Vendors
by Bernie Boettigheimer, CLP

The week between the holidays is always for me, a special time to reflect on the events of the passing year both good and bad. Our slow recovery from one of the worst business climates since the Great Depression is now half-way into its 4th year. Skeptics say that we are due to suffer a let-down but for the Leasing and Business Finance Industry, indications say other-wise. Just look at the rise of the Working Capital Market.
One problem that has always perplexed me was the industry's inability to judge equipment vendors and avoid the "bad apple" vendor before the losses got out of control. They all used all the same data sources with no noticeable effect: Dun & Bradstreet, Lexis-Nexus, Equifax, etc... These data sources filled up page after page with useless information (I might add at great expense) but the truth of the matter was that these reports just do not have the focus and introspection to help them judge a vendor in a leasing transaction.
These existing data services, however, were designed to aid in granting open credit account terms - not for finding vendors who were incompetent or even fraudulent. They show no sign posts of unsatisfactory early terminations or unusual activity reported by another financial source. And yet, they continue to ignore that a satisfactory vendor is one that sells a good product, with no side representations and who handles service complaints fairly.
After I retired from Pioneer Leasing in April 2006, it dawned on me that the Leasing Industry needed its own vendor information product and thus LeasePolice.Com was born.
These are standard recommendations that we conduct at Leasing Police:
• Verify the phone number (does a stable vendor operates from a cell phone?)
• Verify the physical address (so many vendors operate from a residence)
• Search and examine the vendor's web site (over 98% have one)
• Search Credit.Net files for time in their files, SIC code and number of employees
• Cross-check our files for Vendor Unusual Activities ( we have over 500 at this time )
• Check our files for reports of Lessee Unsatisfactory Early Terminations (they now number over 10,000 with over 560 vendors with 3-55 repossessions)
• Verify the correct business name, date and state of formation and its active status.
In addition, we have a history of brokers, vendors, and both the good guys and the crooks. We can pull from our Data Base of over 75,000 or receive a new report usually in 3-4 business hours.
There is a crying need for the small and medium sized business for addition capital and all they need is the availability of funds and a better political comfort level. A few new Funders have popped-up but my business sense tells me the conditions are ripe for leasing and business finance to take a great rebound and allow new money sources to enter the market-place. Let's hope that this time they get it right!
For those funders that survived, they just will not able to get by on high rates and excessive, unnecessary and useless documentation madness. After-all, this is a credit business and the emphasis should be there! Credit models should be improved with added attention given to vendor performance and equipment evaluation. This is where repossessions happen; not documentation errors and over-reliance on site inspections performed by outside interests.
Bernie Boettigheimer, CLP
President
Lease Police, Inc.
www.LeasePolice.com
bernieb@leasepolice.com
214-549-3426
972-596-6770- fax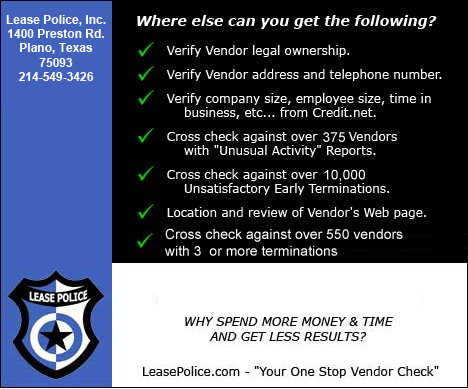 (Leasing News provides this ad "gratis" as a means
to help support the growth of Lease Police)
[headlines]
--------------------------------------------------------------
New Hires—Promotions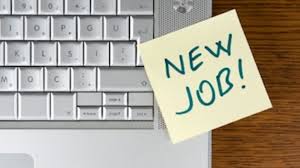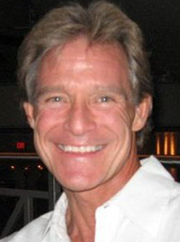 Jeffrey Almond hired as director, Southwest Originations, NXT Capital, Plano, Texas. Previously he was vice-president, Peoples Capital and Leasing (February, 2012-January, 2014); vice president sales, SL Financial Services (April, 2007-January, 2011); sales manager, North Texas Credit (November, 2001-April, 2004); vice president, Wells Fargo Equipment Finance (June, 2000-November, 2001); district sales manager, The CIT Group Equipment Financing (April, 1998-June, 2000); regional marketing director, General Electric Capital, Intermediary Funding Group (February, 1994-April, 1997); vice president & team leader, corporate lending, Merchants Bank (January, 1991-February, 1994); vice president, middle market commercial lending (December,1989-January, 1991); vice president, middle market commercial lending, Banc Texas (December, 1986-April, 1989); vice president, commercial lending, First Oklahoma Bancorporaton (August, 1983-December, 1985); senior accountant, Ernst & Y9ung (June, 1979-August,, 1983). Education: Phillips University, BA, Accounting (1974–1979); Phillips University - Oklahoma, Business Administration; Accounting.
www.linkedin.com/pub/jeffrey-almond/0/95a/222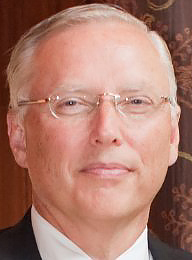 Stephen P. Bishop appointed executive vice-president and chief financial officer, Alegeco Scottsman. He previously was chief operating and chief financial officer, SeaCube Container Leasing (February, 2010-January, 2013); evp and cfo, Greatwide Logistics, 2004-August, 2009); evp and CFO, NetJets (June, 1998-May, 2004). Education: Northeastern University - Graduate School of Business Administration, MBA, Finance and Technology (1986 – 1989); University of Maine, BS, Accounting, Computer Science (1975 – 1979).
www.linkedin.com/pub/stephen-p-bishop/1/80b/11a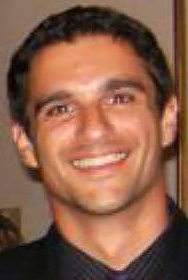 Steve Choka hired as credit manager, SVEG. Previously he was senior credit analyst, Eastern Funding (March, 2009-Decembere, 2013), real estate agent, Manhattan Apartments (2007-2008), program manager, Group Financial Services (2006-2007); program manager, vendor lease management Group (2003-2006); program manager, Copelco/Citicapital (1995-2003).Education: Berkeley College-New York; William Paterson University of New Jersey.
www.linkedin.com/pub/steven-choka/39/1a6/53b

Shelly Cook promoted to senior credit analyst, Key Government Finance, Key Equipment Finance, Superior, Colorado. She joined the firm January, 2007. Prior she was manager, team development, GE Capital (January, 1987-March, 1998). Education: University of Phoenix, BS/BA, Business Administration w/ emphasis in Finance. Graduated with honors.
www.linkedin.com/in/shellycook


Andrew Conder promoted to senior manager of financial services, GreatCall, Inc. He joined the firm April, 2010. Previously he was operations unit leader/credit & funding manager, Five Point Capital (July, 2005-2009); sales/service manager, Advanced Wireless (February, 2003-June, 2005). Education: University of Phoenix, Bachelor of Science, Business Management (2003–2005); University of Phoenix, Certificate, Human Resources Management (2005).
www.linkedin.com/in/andrewconder


Tom Conzelmann promoted to CFO at Ervin Equipment Finance, Ann Arbor, Michigan. He joined the firm November, 1988. Previously he was assistant controller, TSM Leasing (July, 1986-November, 1988. Education: University of Michigan - Stephen M. Ross School of Business, BBA, Accounting, Finance (1981–1984).
www.linkedin.com/pub/tom-conzelmann/14/51/562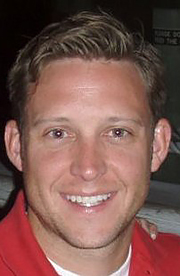 Marc Cram hired as account manager, eBILLINGHUB, Mission Viejo, California. He previously was regional manager: west coast & south/southeast, CoreTech Leasing (May, 2008-January, 2013); marketing & sales associate, U.S. Bank Coliver-Allen (march, 2006-May, 2008).Education: University of Kansas, BA (1996–2001).
www.linkedin.com/pub/marc-cram/11/66b/4bb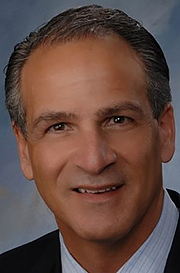 Steven Criscione promoted to managing director, Bank of America, Merrill Lynch. He joined the firm in 2004 and previous position was as senior vice president. Previously he was senior vice-president, Fleet Capital (1994-1997); vice president, audit supervisor, Fleet Bank (January, 1991-December, 1993).Education: Bryant University, Bachelor's degree, Accounting and Finance (1982–1986); Bishop Hendricken High School, College Prep (1978–1982).
www.linkedin.com/pub/steven-criscione/24/77/895

Tod Derr has joined Umpqua Bank Equipment Leasing & Finance, Walnut Creek, California as svp & manager, business development. Previously he was senior vice president, commercial banking, Citibank (August 2011-November, 2013); managing director, specialty finance, TD Equipment Finance (November, 2008-May, 2009), president, TD Banknorth Leasing (August, 2004-November, 2008), vice president, Merrill Lynch capital (August, 2002-August, 2004); regional vice president & sales manager, CIT (August, 1984-September, 2001).Education California State University-Fullerton, MBA, Accounting & Finance (1978–1980); University of California, Santa Barbara, Bachelor of Science, Finance & Economics (1971–1976).
www.linkedin.com/pub/todd-derr/1/6a4/b07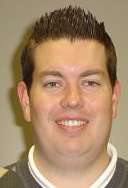 Patrick Eakins promoted to vice president at TAB Bank, greater Nashville Area. Previously he was vice president, regional sales manager, Bay View Funding (October, 2012-Deember, 2013); business development officer, Fleet One Factoring (November, 2008-October, 2012), regional sales manager, Comdata (2004-2008), assistant branch manager Regions Financial (April, 2004-November, 2004). Education: University of North Carolina at Wilmington, BA, Communications (1995–1999), Activities and Societies: Sigma Nu Fraternity.
www.linkedin.com/in/patrickeakins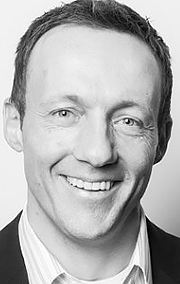 Justin Gordon promoted to SVP of sales and marketing, Tab Bank, Ogden, Utah. He joined the bank November, 1998. "Prior to his new assignment, Justin served as VP and national sales director for TAB Bank. In this prior role, he provided direction for TAB's business development efforts and supervised TAB's inside and outside sales teams. Mr. Justin has more than 14 years of experience in providing leveraged ABL and factoring credit facilities to small and middle-market companies from a wide array of industries. During his tenure at TAB, he successfully developed and managed regional and national sales origination teams. As a results-oriented strategic leader he developed a track record of driving incremental revenue growth as well as maximizing total profitability contributions while maintaining exceptional client relationships and minimizing risk.
"Justin is one the longest-tenured members of the executive management team at TAB Bank. I have greatly benefited from his institutional knowledge with respect to TAB's history, customers and where we have succeeded and made significant strides on the sales front. His depth of knowledge and contacts will be leveraged to better develop new avenues for business development and revenue growth. I very much look forward to the many great things that will come from our sales and marketing initiatives through Justin's leadership," stated Steve Sala, president of TAB Bank."
www.linkedin.com/pub/justin-gordon/43/b07/242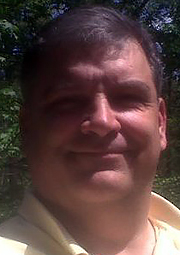 Vince Gray promoted to senior vice president at Central Equipment Finance, Birmingham, Alabama. He joined the firm in February, 2006, formerly sales and marketing manager. Previously he was general manager, Fountain Finance (October, 1998-February, 2006); operation manger, JD Byrider (October, 1993-October, 1998), vice president, First Alabama Bank (1991-1993); vice president, Colonial Bank (1986-1991); dealer finance, Southtrust (1983-1985). Education: University of Alabama Education (1979–1983); VHHS.
www.linkedin.com/pub/ves-gray/18/bb3/6b9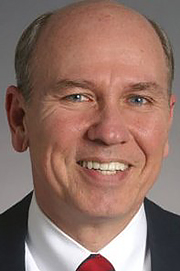 Scott Gruber promoted to Chief Executive Officer of VIST Bank, a Tompkins community bank headquartered in Wyomissing, PA. "He succeeds Robert D. Davis, who retired as CEO on December 31, 2013. Gruber, of Ontelaunee Township, Berks County, joined Tompkins on April 30, 2013 as president and chief operating officer of VIST Bank. Mr. Gruber has more than thirty years' experience in financial services. Before joining Tompkins, he spent 16 years with National Penn Bank, where he last served as president of the Central Region with responsibility for branch offices and business centers in Berks, Schuylkill and western Montgomery counties. He also was head of company-wide Corporate Banking with responsibility throughout southeastern Pennsylvania for small business, commercial real estate, middle market and syndicated lending; cash management, government banking and equipment leasing; and international banking services. Prior to National Penn, he was with Corestates and Meridian Bank, predecessor banks of Wells Fargo, serving as vice president of large corporate banking and middle market lending. "Mr. Gruber has served the community through leadership roles with organizations including the Boy Scouts of America; the United Way of Berks County, where he and his wife, JoAnn, co-chaired the 2012 capital campaign; and the Greater Reading Chamber of Commerce and Industry, where he is chairman of the board." Education: Saint Joseph's University, MBA, International Business (1992–1996); Penn State University, Bachelor of Science, Finance (1974–1978). Activities and Societies: Phi Sigma Kappa.
www.linkedin.com/pub/scott-gruber/2a/917/385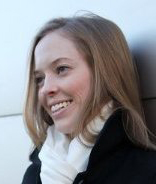 Julie Martinez promoted to initiative development manager at Key Equipment Finance, Superior, Colorado. She joined the firm August, 2006 as pricing analyst, promoted to senior Pricing analyst, July, 2010, pricing manager, October, 2011. Education: University of Colorado Boulder - Leeds School of Business, Bachelor of Science in Business Administration, Finance.- Dean's List all consecutive semesters- Self-financed education by working 25-40 hours per week. Activities and Societies: Beta Gamma Sigma.
www.linkedin.com/pub/julie-martinez/b/64a/335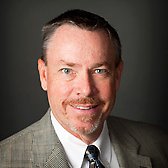 Mark McCommon promoted to relationship development manager, GE Capital, Daytona Beach, Florida. He joined the firm December, 2002 as national sales manager, was promoted to business development manager, July, 2003, program manager, March, 2004, sr. new relationship development manager, June, 2009, senior relationship manager, May, 2012. Prior he was SFSI national sales manager, Steelcase (June, 1994-December, 2002); regional sales manager, GE Capital (1991-1994). Education: Southeast Missouri State University, MBA, Marketing (1978–1982); Slippery Rock University of Pennsylvania, Bachelor of Arts, General Business (1974–1978).
www.linkedin.com/pub/mark-mccommon/8/635/195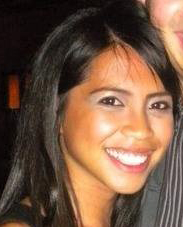 Kirsten Merza named sales manager at Regents Capital Corporation, Irvine, California. Previously she was sales manager, Balboa Capital (2008-January, 2014). Education: Pepperdine University, The George L. Graziadio School of Business and Management, MBA Candidate, Finance, Dispute Resolution ((2012–2014 (expected)), University of California, Irvine, B.A. Economics (2004–2008), Minored in History and Criminology. Activities and Societies: President of Omicron Delta Epsilon/Alpha Omicron Chapter.
www.linkedin.com/pub/kirsten-merza/37/80a/a29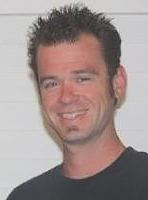 Matt Pinniger promoted to sales manager, Balboa Capital, Irvine, California. He joined the firm February, 2011. Prior he was sales associate, California First Leasing (2010-2011). Education: California State University-Chico, BA, Business Admin. Marketing (2005–2008).
www.linkedin.com/pub/matt-pinniger/13/9b0/925

Bonnie Pszalgowski hired as loan operations analyst, Everbank Financial Services, Mount Laurel, New Jersey. Previously she was a customer service specialist, CIT (2009-2012) as well as contracts administrator (2006-2009); documentation specialist, Citi (1992-2006). Education: Burlington County College, Paralegal (2013).
www.linkedin.com/pub/bonnie-pszalgowski/7a/573/88

Gary Rigelsky promoted to director of sales, De Lage Lander, Atlanta, Georgia. He joined the firm January, 2010 as district sales manager, promoted to area sales manager, January, 2013. Pre3viously he was senior account manager, GE Capital (January, 2000-January, 2010); director of financial operations/director equipment leasing, IKON Office Solutions (1992-1999); team coordinator, vice president, Eaton Financial/AT&T Capital (1988-1992); relationship banking office, Barnett Bank (1984-1987). Education: Youngstown State University, BA Economics, Economics, Statistics, Psych (1981–1984); Plantation high school, diploma, President FBLA (1976–1980).
www.linkedin.com/pub/gary-rigelsky/9/61a/ba9


Michael D. Schultz promoted to national account manager at ClearView Financial, Wenatchee, Washington. He joined the firm April, 2013. Previously he was president, Premier Financial (March, 2012), vice president, Cashmere Valley Bank (June, 1997-January, 2012), assistant manager, The Associates Financial (March, 1995-June, 1997).Education: Washington State University, Business Administration and Management, General (2009–2010) Pacific Coast Banking School, Undergraduate Degree of Banking (2005–2008); Highline Community College, Associate's degree (1989–1992).
www.linkedin.com/pub/michael-d-schultz/13/944/b71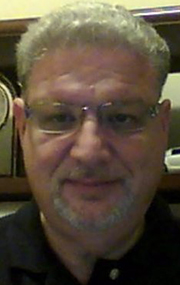 Murray Schwartz hired as executive vice-president at BancLease Acceptance, Irving, Texas. Previously he was general manager, Addison Motorcars (September, 2012-October, 20130: leasing director, Prime Capital Auto Leasing (August,2010-September, 2012); general manager, Millennium Jaguar (November, 2009-June, 2010); general manger, AutoNation, Quality Nissan (February, 2006-November, 2009); finance director, AutoNation, Payton Wright Ford (2004-2006); sales manager, AutoNation, Bankston Ford (2000-2003); consultant, MDS automotive Consulting (1996-2000); part & service zone manager, Ford Motor Company (1985-1993).Organizations: National Association of Equipment Lease Brokers, Member (January 2006–Present); National Equipment Finance Association (January 2013–Present); Additional organizations NADA, NIADA.
www.linkedin.com/pub/murray-schwartz/7/157/a5a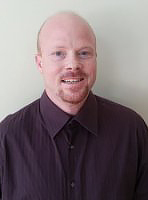 Greg Smith promoted to Senior Account Manager, software sales, TimeValue, Irvine, California. He joined the firm August, 1994 working his way up from software shipping & receiving clear, software marketing associated October, 1995, software sales March, 1997, national key account manager, August, 2001. In addition to his professional career, he was assistant head coach, wrestling, Valdez Wrestling (March, 2009-present); head varsity assistant coach, wrestling, Tustin High School (December, 2013-Present).
Interests: I enjoy all the time I spend with my daughter and our Boston terrier Bentley. I have a blast coaching youth wrestling. I enjoy tending to my vegetable garden every spring and summer. I enjoy investing in the stock market, and really enjoy it when I pick some winners. In my spare time I like attending UCLA sporting events (football, basketball, baseball, softball), and following the Los Angeles Angels of Anaheim. Go Bruins and Angels!!!!
www.linkedin.com/pub/greg-smith/4/532/907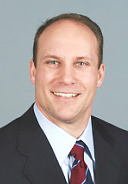 Gary Trettel has been named by the board of directors of Cat Auction Services as "president and CEO, effective immediately. Former president and CEO, Rick Albin has been elected to the role of executive vice president; previously its chief financial officer and general manager." He joined the firm February, 2010. Previously he was president, CEO, Mohawk Moving & storage-United Van Lines, where he joined the company in 2003 as controller, evp, general manager, 2003; director of ground operations, Champion Air (January, 1997-December, 1998).Education: University of Saint Thomas, BA, Accounting (1987–1991).
www.linkedin.com/in/garytrettel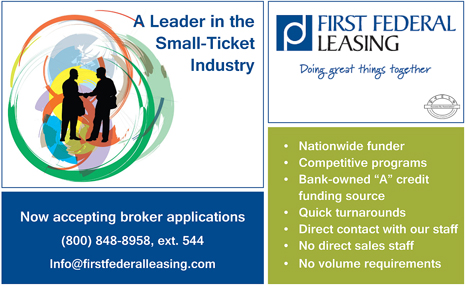 [headlines]
--------------------------------------------------------------
Leasing Industry Help Wanted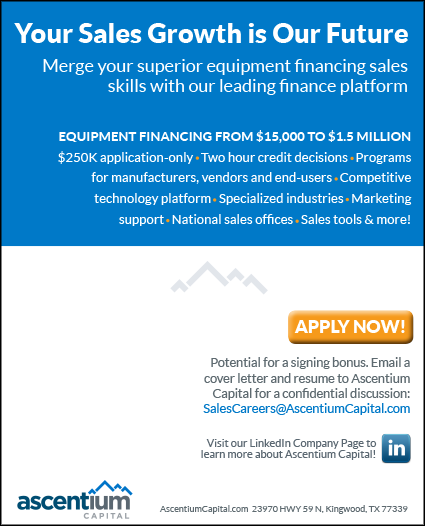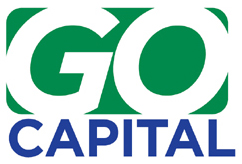 Senior Account Manager
Tustin, California

Min. 3 year equipment/vehicle leasing or finance industry experience, bachelors degree or higher, primary concentration on financing semi-trucks and trailers competitive salary commensurate with experience. Please click here for more information

Equipment Asset Manager
Los Angeles, California

Experience in heavy equipment required, ideal Class 8 trucks. Salary commensurate, performance bonus.
Call Shervin Rashti direct: 213-599-7660 or
send resume shervin@maximcc.com
www.maximcc.com
Maxim Commercial Capital is a commercial finance company committed to fostering the growth of small and middle market companies by providing creative and flexible asset-backed financing solutions
For information on placing a help wanted ad, please click here:
http://www.leasingnews.org/Classified/Hwanted/Hwanted-post.htm

Please see our Job Wanted section for possible new employees.

[headlines]
--------------------------------------------------------------

Leasing Software Companies Updated
Cassiopae passes IDS

This software list has been up-dated with Cassiopae now with 450 employees, and IDS is now at 275.

Company Name
Year Founded
Website

Employees

CEO

Additional Services
Offered

Yearly
Volume

Major Clients

Cassiopae
1987
North America
224 Main Street, 3A
Salem, NH 03079
Tel: (415) 647-9940
World Headquarters
82 bis – 84 rue de la procession
Paris 75015
FRANCE
Tel: +33 (1) 55 56 55 00
info@cassiopae.com
www.cassiopae.com

450
(worldwide)

Emmanuel Gillet
CEO

Cassiopae V4 is front-to-back, web-based software for managing multiple products: equipment finance, commercial lending, consumer finance,
real estate finance, auto finance & fleet management,
real estate asset and property management.

Société Générale
BNP Paribas
Natixis
Oseo
Iveco Capital
Siemens
Goldman Sachs
Terex Financial Services
Company Name
Year Founded
Website

Employees

CEO

Additional Services
Offered

Major Clients

International Decision Systems (IDS)


1974




Corporate Headquarters

220 South Sixth Street, Suite 700 Minneapolis, MN 55402

USA Tel: +1 612-851-3200

Fax: +1 612-851-3207

Offices in London, Sydney, Singapore and Bangalore

information@idsgrp.comwww.idsgrp.com idsdata.co.uk




275
(Worldwide)


InfoLease® and Rapport® web-based products for full lifecycle management of equipment/asset finance leases and loans; IDS Analytics products and services; InfoAnalysis® pricing tool; and Automotive Data products: DataDirect™, SMR™, TopCalc™ and 4Cast™.

Privately Held

IDS clients* include: 11 of the top 20 Lessors; 7 of the top 10 Multinationals; 11 of the top 15 Americas Banks; and 11 of the top 15 Captives.
Full Leasing Software Companies List
http://www.leasingnews.org/Ag_leasing/software.htm
[headlines]
--------------------------------------------------------------
Netiquette: Rules of Behavior For Email and the Internet
No spam (a.k.a. junk mail). Don't contribute to worthless information on the Internet by sending or responding to mass postings of chain letters, rumors, etc.
Use appropriate language:
Avoid coarse, rough, or rude language.

Observe good grammar and spelling. (Use spell check, and then read it to be sure the correct spelling is also the correct word.)
Use appropriate emoticons (emotion icons) to help convey meaning. Use "smiley's" or punctuation such as :-) to convey emotions. See website list of emoticons at http://netlingo.com/smiley.cfm and http://www.robelle.com/smugbook/smiley.html.

Use appropriate intensifiers to help convey meaning.

Avoid "flaming" (online "screaming") or sentences typed in all caps.

Use asterisks surrounding words to indicate italics used for emphasis (*at last*).

Use words in brackets, such as (grin), to show a state of mind.

Use common acronyms (e.g., LOL for "laugh out loud").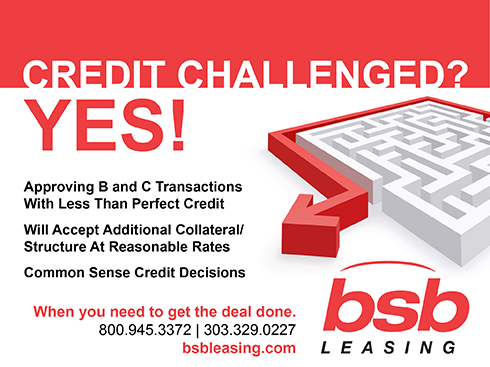 [headlines]
--------------------------------------------------------------
Mobile App Usage Growth by Category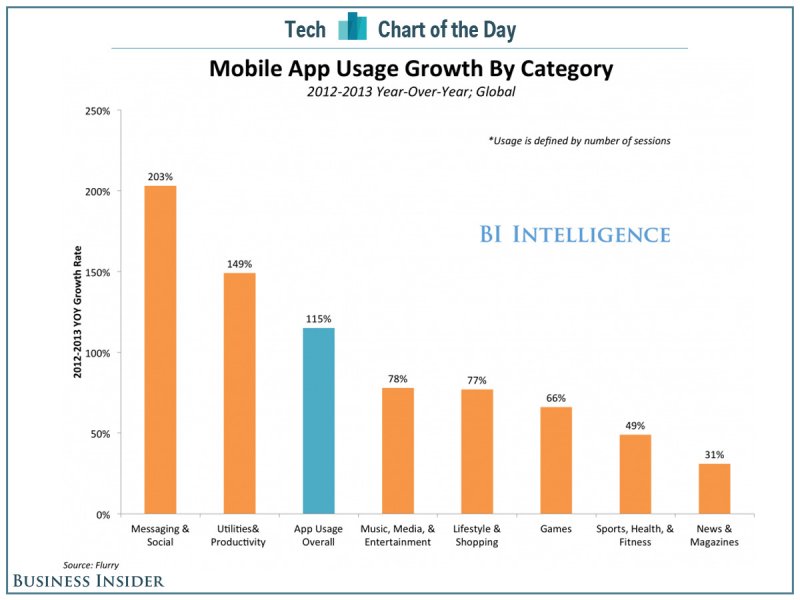 (click to enlarge)
[headlines]
--------------------------------------------------------------
Fernando's View
By Fernando F. Croc
A pair of affecting dramas ("Her," "The Past") comes to theaters, while new DVD releases offer futuristic action ("Elysium"), gripping drama ("Prisoners") and one of last year's best sleepers ("Museum Hours").
In Theaters: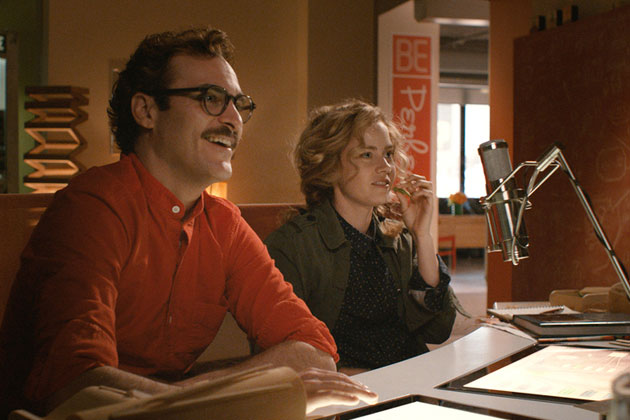 Her (Warner Brothers Pictures): Better known for his imaginative music videos and odd humor, director Spike Jonze ("Being John Malkovich") delivers a gentle and haunting comedy-drama set in the near future. In a complete reversal of his vehement last performance in "The Master," Joaquin Phoenix stars as Theodore, a meek and lonely man who makes his living writing romantic letters for other people. His life takes a sudden turn, however, when he receives a new, all-purpose operating system named Samantha (voiced by Scarlett Johansson). As the computer seems to develop feelings, their friendship slowly transforms in provocative, beguiling and, finally, melancholy ways. Enriching his usual whimsy with light-fingered surrealism and profound poignancy, Jonze serves up a meditation on the strange ways of love that's one of the most unique releases from last year.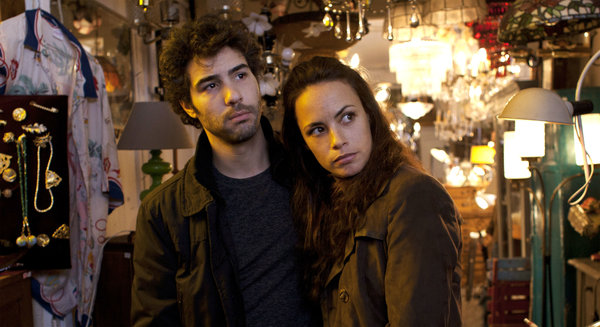 The Past (Sony Pictures Classics): Oscar-winning Iranian filmmaker Asghar Farhadi ("A Separation") contemplates another emotional dilemma in this deft drama, set in France. After four years apart, Ahmad (Ali Mosaffa) returns to Paris to finish divorce procedures with his ex-wife Marie ("The Artist's" Berenice Bejo). Things get complicated, however, when he starts to learn more about her new boyfriend Samir (Tahar Rahim), whose own wife now lies in a coma. A revelation from Ahmad's and Marie's troubled daughter Lucille (Pauline Burlet) further adds to the thorny tangle of love and betrayal, secrets and lies. Brimming with the wrenching intimacy that's at the heart of the best of Iranian cinema, Farhadi's film casts an affecting spell on audiences. With subtitles.


Netflix Tip: One of the last grand dames of classic Hollywood, Joan Fontaine (1917-2013) worked with some of cinema's greatest filmmakers. In tribute, check out Netflix for her delicate performances in "A Damsel in Distress" (1937), "Rebecca" (1940), "Suspicion" (1941), and "Letter From an Unknown Woman" (1948).
On DVD: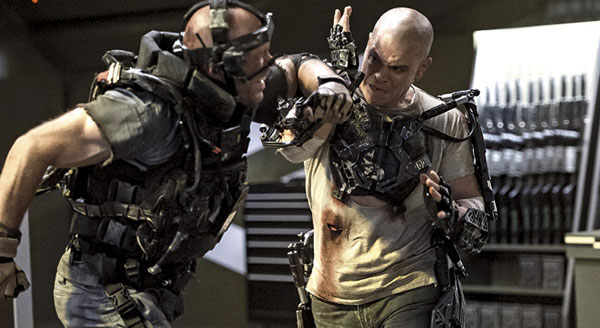 Elysium (Sony): Building on the success of "District 9," director Neill Blomkamp offers another provocative science-fiction saga with this futuristic parable. Set in the year 2154, the film envisions a world where the wealthy live in a high-tech community above the overcrowded slums where the poor dwell. Matt Damon stars as Max, a factory worker who, with only a few days left to live after an accident, heads over to Elysium to seek out a cure. Using a kidnapped millionaire to force his way into the exclusive community, which pits him against the strict authorities led by Rhodes (Jodie Foster). Mixing propulsive science-fiction action with social commentary, Blomkamp's movie gives recent, big-budget post-apocalyptic efforts like "Oblivion" and "After Earth" a run for their money.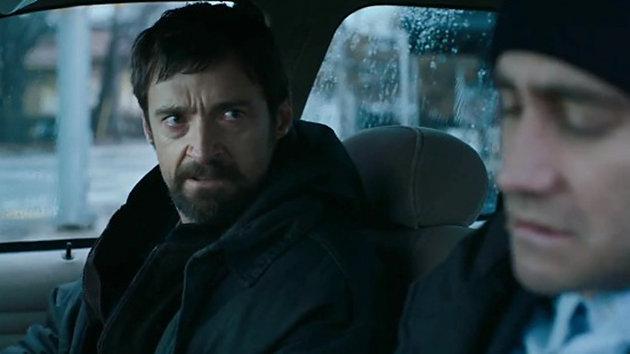 Prisoners (Warner Bros.): Dennis Villeneuve ("Incendies") is known for his stylistic polish and somber dramas, and his latest, the Acclaimed Quebecoise director's first English-language film, is no exception. Taking place in snowy Georgia during Thanksgiving, the storyline details the effect a crime has on an interconnected group of people. When his young daughter disappears, Keller (Hugh Jackman) must reconcile his deeply religious upbringing with his hunger for revenge. And when the investigation led by Detective Loki (Jake Gyllenhaal) seems unable to detain the man suspected of the kidnapping, Keller decides to take justice into his own hands. A thriller that aims for suspense as well as thorny moral dilemmas, Villeneuve's film is a harrowing ride with impeccable cinematic control and outstanding performances by Viola Davis, Maria Bello, Terrence Howard, and Melissa Leo.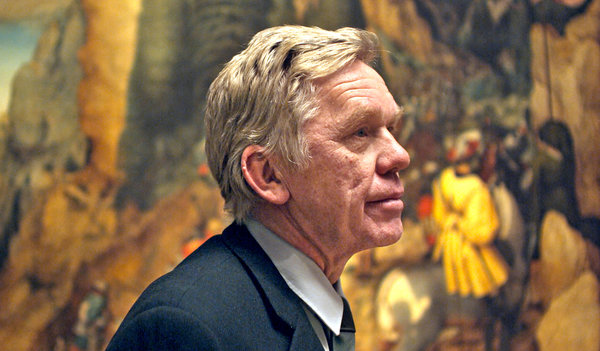 Museum Hours (Cinema Guild): Viewers looking for challenging yet exhilarating cinema should check out this meditative sleeper, which works both as a poignant drama and as a tone poem. Set mostly in the magnificent chambers of a museum in Vienna, the story focuses on the tentative friendship that grows when a security guard named Johann (Bobby Sommer) crosses paths with a Canadian visitor named Anne (Mary Margaret O'Hara). She's come to see her ailing sister while he's grown used to loneliness, and yet their lives become subtly yet powerfully intertwined as they wander through the building's many exhibits, gazing at centuries of art. Better known for his experimental films, director Jem Cohen handles this premise with masterful patience and delicacy, resulting in a two-character stroll that's every bit as moving as this year's "Before Midnight."
[headlines]
--------------------------------------------------------------
Classified ads— Lease Portfolio/Legal

Leasing Industry Outsourcing
(Providing Services and Products)
Lease Portfolio: Stilwell, KS
Looking to buy or sell lease portfolio? 20+ year lease consultant specializing in portfolio placement. Free initial consultation. References available on request.
Contact today
E-mail:MLOST@aol.com


Legal: http://www.leaselawyer.com/
"I enjoy brainstorming about all aspects of leasing. I'll be back to you within 24 hours of your call or e-mail!" Barry S. Marks, Esq.
E-mail: poetbarry@aol.com

Legal: Los Angeles, CA
Challenge me with your legal question about leasing. No charge for a "free" consultation. Richard Wagner, Esq. www.wzlawyers.com .
E-mail: rwagner@wzlawyers.com
Legal Management: Portsmouth, NH
National Litigation, local representation. Replevin, writs of possession/attachment, relief from stay, deficiency judgments, service through recovery. Free resources. Call 855.EENGINE
lendersolutions.equipmentengine.com
Legal: Westport, CT
We represent finance companies, banks, lessors, etc., in replevins/seizures, collections and bankruptcy matters in Connecticut and New York. Flat fee, contingency and hourly rates.
Email: rchinitz@replevinlawyer.com
All "Outsourcing" Classified ads (advertisers are both requested and responsible to keep their free ads up to date:
http://www.leasingnews.org/Classified/Outsourcing/Outsourcing.htm
How to Post a free "Outsourcing" classified ad:
http://www.leasingnews.org/Classified/Outsourcing/Outsourcing-post.htm
John Kenny Receivables Management
www.jrkrmdirect.com
• End of Lease Negotiations & Enforcement
• Fraud Investigation
• Credit Investigations
• Asset Searches
• Skip-tracing
• Third-party Commercial Collections
The Solution to Your Credit & Accounts Receivable Needs
John Kenny
315-866-1167 | John@jkrmdirect.com
(Leasing News provides this ad as a trade for investigations
and background information provided by John Kenny)
[headlines]
--------------------------------------------------------------

Maltese/Wheaten
Orange County, California Adopt-a-Dog



Mattie
Age: 2 Years
Breed: Maltese / Wheaton
Posted: 12/13/2013
"Mattie is a 2 year old, female dog. She looks like a Maltese / Terrier mix... but it's only a guess. She has long, thin hair and a gorgeous face. Mattie was rescued from a high kill animal shelter when she was pregnant. She has raised her puppies and is now looking for a forever home. Please email leslieoakley@sbcglobal.net for more information."
If you are interested in adopting or fostering Mattie or any of our available dogs or cats, please email us at fochp@yahoo.com or leave us a voice mail at (714) 280-4993.
Application:
http://fochp.org/_application.asp

Friends of Orange County's Homeless Pets (FOCHP)
26423 Scott Road, Menifee CA 92584
This is not a shelter
All of our dogs are in foster homes.
(714) 280-4993
Contact Us:
http://www.fochp.org/_contactus.asp


Adopt-a-Pet by Leasing Co. State/City
http://www.leasingnews.org/Conscious-Top%20Stories/Adopt_Pet.htm

Adopt a Pet
http://www.adoptapet.com/

[headlines]
--------------------------------------------------------------

News Briefs----
IT'S OFFICIAL: Congress Has Avoided Another Shutdown
http://www.sfgate.com/technology/businessinsider/article/IT-S-OFFICIAL-Congress-Has-Avoided-Another-5150603.php
Millions of off-lease vehicles to hit wholesale market 2014
http://wardsauto.com/dealerships/back-dead-leasing-gets-lively
LCI Helicopter Gets $100MM from LCI & KKR Financial
http://www.marketwatch.com/story/lease-corporation-international-and-kkr-financial-holdings-llc-announce-strategic-investment-in-lcis-helicopter-leasing-business-2014-01-16?reflink=MW_news_stmp
Willis Lease reports December, 2013 reaches new high
http://online.wsj.com/article/PR-CO-20140116-909821.html
Bank of Ozark Reports 18% Increase 4th Quarter
http://www.marketwatch.com/story/bank-of-the-ozarks-inc-announces-fourth-quarter-and-full-year-2013-earnings-2014-01-16?reflink=MW_news_stmp
American Express 4th Quarter Income Doubled
http://abcnews.go.com/Business/wireStory/amex-posts-higher-4q-profit-revenue-21563169
Celtic Leasing Boosts MB Financial Earnings But Bank Profit Drops
http://seekingalpha.com/article/1950521-mb-financial-management-discusses-q4-2013-results-earnings-call-transcript
Huntington Bank reports $639MM in 2013 Earnings
http://news.cincinnati.com/article/20140116/BIZ/301160030/Huntington-Bank-reports-639M-2013-earnings
PNC Financial Services Group Post High Net Income; Beat Estimates
http://www.dividend.com/news/2014/pnc-financial-services-group-inc-posts-record-high-net-income-beats-estimates-pnc/
Frail jobs report sends mortgage rates down
http://www.bankrate.com/finance/mortgages/mortgage-analysis.aspx?ic_id=Top_Stories_link_1
Intel declined in 2013, doesn't expect growth this year
http://www.mercurynews.com/60-second-business-break/ci_24928587/biz-break-intel-declined-2013-doesnt-expect-growth
25 Best Pizza Chains (slideshow)
http://www.thedailymeal.com/americas-25-best-pizza-chains-slideshow
Google Glass driving ticket dismissed
http://www.utsandiego.com/news/2014/jan/16/google-glass-goes-to-trial/
Facebook Revamps Ads to Compete With Google
http://www.nytimes.com/2014/01/16/business/smallbusiness/with-revamped-advertising-program-facebook-aims-to-compete-with-google.html?ref=business&_r=0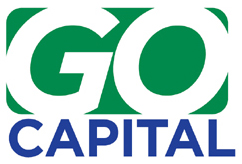 Senior Account Manager
Tustin, California

Min. 3 year equipment/vehicle leasing or finance industry experience, bachelors degree or higher, primary concentration on financing semi-trucks and trailers competitive salary commensurate with experience. Please click here for more information

[headlines]
--------------------------------------------------------------





--You May Have Missed It
While North America lags in users, fastest---
Peak Hours Mobile Devices May Be World Wide Problem
http://www.leasingnews.org/PDF/SandvineGlobalInternet_12014.pdf



[headlines]
--------------------------------------------------------------

SparkPeople--Live Healthier and Longer

How to Get the Support You Need to Succeed
Get Your Friends, Family and Fellow SparkPeople on Board
http://www.sparkpeople.com/resource/motivation_articles.asp?id=579
[headlines]
--------------------------------------------------------------
Football Poem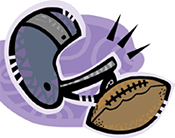 Walter Payton
How come Walter Payton
or "Sweetness" as we all knew him,
could not get a liver,
when he needed one.
He needed to keep on living
But drunk, old, Mickey Mantle
Jumped straight to the top of the donors list
And his liver was saturated in liquor
For the past couple of decades.
Nights of liquor stupor
At first, because he lost so much weight
People said it was "aids"
But he told the truth and said
"his liver was killing him."
But Walter Payton, just kept quiet
Did good, won the respect of everyone
Played as hard as anyone could
And was loved by those near and far
But he is dead now
Maybe it was the liver that gave out
Maybe he just gave up
Maybe he knew it was his time to die
Before he got old
And did it his way
His style
Nothing special
Just a simple death
And fitting ending to a simple life
Where a transplanted liver
slightly smaller than
A football
Would have made all the difference
For the rest of us…
Oscar Mireles

[headlines]
--------------------------------------------------------------

Sports Briefs----
The Real Reason Why the Green Bay Packers Have
Drifted from Elite Status
http://sports.yahoo.com/news/real-reason-why-green-bay-packers-drifted-elite-163600544--nfl.html
Elway says Manning has more in tank
http://www.boston.com/sports/football/patriots/extra_points/2014/01
Kawakami: Harbaugh's own experience helped him with Aldon Smith
http://www.contracostatimes.com/tim-kawakami/ci_24928560/kawakami-harbaughs-own-experience-helped-him-aldon-smith
Jennifer Montana designed jewelry for Seahawks running back
http://blog.sfgate.com/49ers/2014/01/16/joe-montanas-wife-designed-jewelry-for-seahawks-running-back/
[headlines]
--------------------------------------------------------------


California Nuts Briefs---


Jerry Brown to declare drought on Friday in San Francisco
http://blogs.sacbee.com/capitolalertlatest/2014/01/drought-laydown.html
California Board of Education approves new school funding rules
http://www.sacbee.com/2014/01/16/6078066/california-board-of-education.html

[headlines]
--------------------------------------------------------------


"Gimme that Wine"
http://www.youtube.com/watch?v=EJnQoi8DSE8
U.S. Wine Sales and Winery Jobs Up in 2013
http://www.winesandvines.com/template.cfm?section=news
Following Three Years of Declines, Silicon Valley Bank Forecasts 6-10% US Sales Growth for Fine Wine in 2014
http://online.wsj.com/article/PR-CO-20140116-910085.html
Cabernet Franc's popularity set to 'explode'
http://www.thedrinksbusiness.com/2014/01/cabernet-francs-popularity-set-to-explode/
Do You Know Who Owns Your Favorite Liquor?
http://www.npr.org/blogs/parallels/2014/01/15/262777602/do-you-know-who-owns-your-favorite-liquor


Free Mobile Wine Program
http://leasingnews.org/archives/Feb2010/2_26.htm#mobile
Wine Prices by vintage
http://www.winezap.com
http://www.wine-searcher.com/
US/International Wine Events
http://www.localwineevents.com/
Winery Atlas
http://www.carterhouse.com/atlas/\
Leasing News Wine & Spirits Page
http://two.leasingnews.org/Recommendations/wnensprts.htm
[headlines]
----------------------------------------------------------------
This Day in History
1706- Birthday of Benjamin Franklin, "Elder statesman of the American Revolution," oldest signer of both the Declaration of Independence and the Constitution, scientist, diplomat, author, printer, publisher, philosopher, philanthropist and self-made, self-educated man. Author, printer and publisher of Poor Richard's Almanac (1733-58). Born at Boston, MA, Franklin died at Philadelphia, PA, Apr 17, 1790. His birthday is commemorated each year by the Poor Richard Club of Philadelphia with graveside observance. In 1728 Franklin wrote a premature epitaph for himself. It first appeared in print in Ames's 1771 almanac: "The Body of BENJAMIN FRANKLIN/Printer/Like a Covering of an old Book/Its contents torn out/And script of its Lettering and Gilding,/Lies here, Food for Worms;/But the work shall not be lost,/It will (as he believed) appear once more/In a New and more beautiful Edition/Corrected and amended/By the Author."
http://memory.loc.gov/ammem/today/jan17.html
http://www.fi.edu/franklin/
1759-Birthday of Paul Cuffee, merchant, shipbuilder and Black nationalist. The wealthiest African-American in the United States at the time.
http://www.ccds.charlotte.nc.us/diversity/cuffe.htm
http://www.isomedia.com/homes/bhd2/paul_cuffe.htm
http://www.africana.com/Articles/tt_280.htm
1771 -- "Father of the American Novel," Charles Brockden Brown born this day, Philadelphia, Pennsylvania. His first novel, Wieland (1798) involves a demented man who uses ventriloquism to convince his brother to kill his wife & children. It set the stage for two of America's great authors, Edgar Allan Poe & Nathaniel Hawthorne.
1775-Colonial workmanship was reflected in the responses by seamstress through the colonies during this rough winter in 1775. An appeal went out by the Continental Congress for 13,000 winter costs for the Continental Army. The quality of the coats was generally so high that many troops chose to accept coats rather than their "bounty." The names of these troops and the makers of their coats are still listed in many New England communities on what is called a Coat Roll.
1779-- Almost one year to the day when Captain Cook had first sighted the Hawaiian Islands, and after giving up on finding the Northwest Passage, he returns to Hawaii with his two ships. Little did he know that, within less than a month, he would be killed on the beach at Kealakekua by the Polynesian natives. The story is a native got on the ship, stole something, his men went and got it back, and the natives then got mad, and stormed the ship. They did not have guns, but they had spears and many of them. In the skirmish, Cook was killed.
1817 - A luminous snowstorm occurred in Vermont and New Hampshire. Saint Elmo's fire appeared as static discharges on roof peaks, fence posts, and the hats and fingers of people. Thunderstorms prevailed over central New England.
1865-General William T. Sherman's army hits heavy rain at Savannah, Georgia, as it waits to begin marching into the Carolinas. In the fall of 1864, Sherman and his army marched across Georgia and destroyed nearly everything in their path. Sherman reasoned that the war would end sooner if the conflict were taken to the civilian South, a view shared by President Lincoln and General Ulysses S. Grant. Sherman's men tore up railroads, burned grain stores, carried away livestock, and left plantations in ruins. The Yankees captured the port city of Savannah just before Christmas, and Sherman paused for three weeks to rest his troops and re-supply his force. After his rest, he planned to move into the Carolinas and subject those states to the same brutal treatment that Georgia received. His 60,000 troops were divided into two wings. General Oliver O. Howard was to take two corps and move northeast to Charleston, South Carolina, while General Henry Slocum was to move northwest toward Augusta, Georgia. These were just diversions to the main target: Columbia, South Carolina. As Sherman was preparing to move, the rains began. On January 17, the Yankees waited while heavy rains pelted the region. The downpour lasted for ten days, the heaviest rainfall in 20 years. Some of Sherman's aides thought a winter campaign in the Carolinas would be difficult with such wet weather, but Sherman had spent four years in Charleston as a young lieutenant in the army, and he believed that the march was possible. He also possessed an army that was ready to continue its assault on the Confederacy. Sherman wrote to his wife that he "...never saw a more confident army...The soldiers think I know everything and that they can do anything." Sherman's army did not begin moving until the end of the month. When the army finally did move, it conducted a campaign against South Carolina that was worse than that against Georgia. Sherman wanted to exact revenge on the state that had led secession and started the war by firing on Fort Sumter.
1871- Andrew Hallidie received a patent for a cable car system that began service in San Francisco in 1873. Hallidie Plaza in The City is named after him.
http://www.sfmuseum.org/bio/hallidie.html
(lower half of: http://memory.loc.gov/ammem/today/jan17.html )
1893 --The Hawaiian monarchy is overthrown by a conspiracy of non-Hawaiians organized by John L. Stevens, the United States Minister assigned to the sovereign and independent Kingdom of Hawaii. On 14 January, he had conspired with a small group of non-Hawaiian residents of the Kingdom of Hawaii, including citizens of the United States, to overthrow the indigenous and lawful Government of Hawaii. In pursuance of the conspiracy, the US Minister and the naval representatives of the US caused armed naval forces, and three hundred US Marines from the US cruiser Boston are called to Hawaii, allegedly to protect American lives, invade the sovereign Hawaiian nation on 16 January 1893, and to position themselves near the Hawaiian Government buildings and Iolani Palace to intimidate Queen Liliuokalani and her government. On the afternoon of 17 January 1893, a Committee of Safety that represented the US and European sugar planters, descendants of missionaries, and financiers deposed the Hawaiian monarchy and proclaimed the establishment of a Provisional Government. The US Minister thereupon extended diplomatic recognition to the Provisional Government that was formed by the conspirators without the consent of the Native Hawaiian people or the lawful Government of Hawaii, and in violation of treaties between the two nations and of international law. Among them was a group of American sugar planters under Sanford Ballard Dole, who became president of the new provincial government. The first known settlers of the Hawaiian Islands were Polynesian voyagers who arrived sometime in the eighth century. In the early eighteenth century the first American traders came to Hawaii to exploit the islands' sandalwood, which was much valued in China at the time. In the 1830s, the sugar industry was introduced to Hawaii, and by the mid-nineteenth century, had become well established. American missionaries and planters brought about great changes in Hawaiian political, cultural, economic, and religious life, and in 1840, a constitutional monarchy was established, stripping the Hawaiian monarch of much of his authority.
Four years later, Sanford B. Dole was born in Honolulu, Hawaii, to US parents. Over the next four decades, Hawaii entered into a number of political and economic treaties with the United States, and in 1887, a US naval base was established at Pearl Harbor as part of a new Hawaiian constitution. Sugar exports to the US expanded greatly over the next four years, and US investors and American sugar planters on the islands broadened their domination over Hawaiian affairs.
1893 - The mercury dipped to 17 degrees below zero at Millsboro, DE, to establish a state record.
1899- Robert Maynard Hutchins, American educator, foundation executive and civil liberties activist, born at Brooklyn, NY. He was president and later chancellor of the University of Chicago, where he introduced many educational concepts, including the Great Books program. Died at Santa Barbara, CA, on May 14, 1977.
1902-Birthday of pianist James "Stump" Johnson, Clarksville, TN
http://www.venerablemusic.com/BluesRecordPages/DOCU_5250.htm
----1910 Sid Catlett Birthday
http://www.drummerworld.com/drummers/sid%20catlett.html
http://www.musicweb.uk.net/encyclopaedia/c/C70.HTM
http://nfo.net/.WWW/c3.html
1912- Tenor sax player Vido Musso born Carrini, Sicily, died January 9, 1982 Palm Springs, CA.
http://www.sicilyjazz.org/en/Microsoft/VitoMusso.html
1916- a group of 35 New York area golf professionals met for lunch at the Taplow Club, hosted by department store magnate Rodman Wanamaker. They discussed forming a national organization that promotes interest in the game and elevates the status of the professional golfer. The group appointed an organizing of seven to work on a constitution that was approved on April 16, forming the Professional Golfers Association of America.
1920-- Walter Bailes, a member of the early country trio The Bailes Brothers, was born this day.
1922—Birthday of Betty White, actress and animal protection advocate.
1927-- Sultry nightclub singer Eartha Kitt was born in Columbia, South Carolina. Her real birth date wasn't known until 1997 when students at Benedict College in Columbia tracked down her birth certificate. Kitt had picked her own birth date, January 26th, because she was adopted at age six when her mother died and did not know her father. She began her professional career in the troupe of famed dancer Katherine Dunham, with whom Kitt toured Europe and Mexico. Within a year, Kitt was headlining at top European clubs with her singing and dancing. She also starred in three films in France. She returned to the US in the early 1950's, playing such famous nightspots as the Village Vanguard in New York and the Mocambo in Los Angeles. Eartha Kitt is best known for her 1953 recordings of "C'est Si Bon" and "Santa Baby."
1938-The first jazz concert at Carnegie Hall in New York City took place when Benny Goodman and his Orchestra played with guest performers Jess Stacy, Count Basie, and members of the Basie and Duke Ellington orchestra. The record album available on Columbia is considered a jazz "classic."
1941 - On Okeh Records, Gene Krupa and his band recorded "Drum Boogie".
1942- Former heavyweight champion boxer Muhammad Ali born as Cassius Marcellus Clay, Louisville, KY.
http://www.webgalleria.com/alibio.html
http://www.ali.com/
1944- Former heavyweight champion Joe Frazier, Beaufort, South
Carolina.
http://www.webgalleria.com/Frazier.html
1945---Top Hits
Don't Fence Me In - Bing Crosby & The Andrews Sisters
There Goes that Song Again - Russ Morgan
I'm Making Believe - Ella Fitzgerald & The Ink Spots
I'm Wastin' My Tears on You - Tex Ritter
1948--Mick Taylor, one of the great slide guitarists in rock music, was born in Welwyn Garden City, England. He left school at 15 and taught himself guitar, playing in a local group called The Gods. Taylor sat in for Eric Clapton when Clapton missed a gig with John Mayall's Bluesbreakers. Taylor later joined Mayall's group when Clapton left permanently. Taylor's playing on John Mayall's "Bare Wires" album led to him being selected to replace the deceased Brian Jones in the Rolling Stones in 1969. His highlight with the Stones is the album "Exile on Main Street." Mick Taylor left the Stones in 1974, played briefly with a band led by Jack Bruce, then in 1979 began a solo career.
1949- "The Goldberg's" premiered on TV. Originally broadcast by CBS, this show was one of the earliest TV sitcoms. The show centered around a Jewish mother and her family living in the Bronx and later in the suburbs. Gertrude Berg created the hit radio show before she wrote, produced and starred as Molly Goldberg in the television version. Contributing actors and actresses included Philip Loeb, Arlene McQuade, Tom Taylor, Eli Mintz, Menasha Skulnik and Arnold Stang.
1950-A team of 11 thieves, in a precisely timed and choreographed strike, steals more than $2 million from the Brinks Armored Car depot in Boston, Massachusetts. The Great Brinks Robbery, as it quickly became known, was the almost perfect crime. Only days before the statute of limitations was set to expire on the crime, the culprits were finally caught. Tony Pino, a lifelong criminal, was the mastermind behind the audacious theft. Together with Big Joe McGinnis, he assembled a group that meticulously planned the heist. They staked out the depot for a year and a half to figure out when it was holding the most money. Then, the gang stole the plans for the depot's alarm system and returned them before anyone noticed that they were missing. The criminal team held repeated rehearsals, with each man wearing blue coats and Halloween masks. On January 17, they finally put their plan into action. Inside the counting room, the gang surprised the guards and tied up the employees. Fourteen canvas bags, weighing more than half a ton, were filled with cash, coins, checks, and money orders. Within 30 minutes, the Brinks robbery team was gone-taking $2.7 million with them. They left no clues at all. Next, the gang met and split the proceeds of the theft. They agreed that each would stay out of trouble for six years and they almost made it. However, one of the men, Specs O'Keefe, left his share with another member because he had to serve a prison sentence for another crime. O'Keefe, worried that he would be cheated out of his money, indicated that he might begin to talk. The others decided to send a hit man to kill O'Keefe but he was only wounded, and the assassin was caught. O'Keefe made a deal with police and testified against the others. Eight participants in the Great Brinks Robbery were caught and convicted. However, only a small part of the money was ever recovered. Tours of Boston today take you down this street and tell you about
the individuals in the robbery.
1952- after a short period of small bands, Count Basie brings his big band back with
a recording contract at Clef records.
1953---Top Hits
Why Don't You Believe Me - Joni James
Don't Let the Stars Get in Your Eyes - Perry Como
Keep It a Secret - Jo Stafford
Midnight - Red Foley
1956 - British pop star Paul Young is born in Bedfordshire, England. His biggest hit is ``Every Time You Go Away'' in 1985. The No. 1 song is written by Daryl Hall.
1960- baseball player Chili Davis born Kingston, Jamaica.
1960-Nearly 20 million people watch Cliff Richard and The Shadows perform on Sunday Night At The London Palladium, where the singer is presented a Gold record for his hit, "Living Doll".
1961- President Dwight D. Eisenhower, in his farewell address to the nation on national radio and television, spoke the sentences that would be the most quoted and remembered of his presidency. In a direct warning, he said, "In the councils of government, we must guard against the acquisition of unwarranted influence, whether sought or unsought, by the military-industrial complex. The potential for the disastrous rise of misplaced power exists and persists."
1961---Top Hits
Wonderland by Night - Bert Kaempfert
Exodus - Ferrante & Teicher
Will You Love Me Tomorrow - The Shirelles
North to Alaska - Johnny Horton
1963-Keith Richards, Mick Jagger, Brian Jones, Bill Wyman, Charlie Watts and Ian Stewart perform together for the first time at London's Marquee Jazz Club.
1964 - No. 1 Billboard Pop Hit: ``There! I've Said It Again,'' Bobby Vinton. This song can be considered the last No. 1 song before the British invasion. After four weeks at No. 1, Vinton turns over that spot to the Beatles and their first U.S. hit, ``I Want to Hold Your Hand.''
1967- the first "Human Be-In" was held on the polo field of San Francisco's Golden Gate Park. It is estimated 20,000 "hippies" gathered to listen to psychedelic music, love each other, and use recreational drugs, not necessarily in that order. Among the performers were the Jefferson Airplane, the Grateful Dead, Quicksilver Messenger Service and Big Brother and the Holding Company. Among the speakers were Jerry Rubin, Allen Ginsberg, Lawrence Ferlinghetti & Timothy Leary. Participants were urged to bring food to share, flowers, beads, costumes, feathers, bells, cymbals & flags. The Be-In was produced by Michael Bowen. Sponsored by Haight Independent Proprietors (H.I.P.) & the Communication Co.
http://www.summeroflove.org/altman.html
http://www.summeroflove.org/images/law/allen.ginsberg.jpeg
http://www.summeroflove.org/images/vignes/ginsberg.jpeg
http://www.summeroflove.org/wolman.html
http://www.summeroflove.org/event.html
1967-40-year-old David Mason recorded the piccolo trumpet solo for The Beatle's "Penny Lane" at Abbey Road Studios in London. He was paid 27 pounds, 10 shillings ($42) for his performance. In August, 1987, the trumpet he used was sold at a Sotheby's auction for $10,846.
1967- London's Daily Mail newspaper carries an article about potholes in Blackburn, Lancashire. It was this article that inspired the line John Lennon wrote in "A Day In The Life."
1988 - A Pacific storm battered the southern coast of California. Winds gusting to 65 mph uprooted trees in San Diego. Los Angeles reported an all-time record low barometric pressure reading of 29.25 inches.
1969---Top Hits
I Heard It Through the Grapevine - Marvin Gaye
I'm Gonna Make You Love Me - Diana Ross & The Supremes & The Temptations
Wichita Lineman - Glen Campbell
Daddy Sang Bass - Johnny Cash
1969-- Led Zeppelin, "Led Zeppelin" released.
1969-- Elton John, "Lady Samantha" released.
1970-- Willie Mays is named as the Player of the Decade for the sixties by the Sporting News.
1971-- Marvin Gaye performs the national anthem at Super Bowl V in Miami, FL.
1971 -- Baltimore defeats Dallas 16-13 in Super Bowl V on Jim O'Brien's 32-yard field goal with five seconds remaining.
1972-- Highway 51 South in Memphis, TN is renamed "Elvis Presley Blvd."
1974 - No. 1 Billboard Pop Hit: ``Show and Tell,'' Al Wilson.
1975- "Baretta" premiered on TV; CBS series starring Robert Blake as Baretta, a police detective who defied his superiors and solved his cases in a most unorthodox manner--usually by figuring it out while talking to his pet cockatoo, Fred, or his informant, Rooster (played by Michael D. Roberts). Commanding officer Lieutenant Hal Brubaker was played by Edward Grover. The last telecast aired on June 1, 1978.
1976-- Barry Manilow's "I Write the Songs" hits #1, written by the Beach Boy's
pianist, Bruce Johnston.
1977---Top Hits
You Make Me Feel Like Dancing - Leo Sayer
I Wish - Stevie Wonder
Car Wash - Rose Royce
You Never Miss a Really Good Thing (Till He Says Goodbye) - Crystal Gayle
1984-- VCR home taping ruled legal: The US Supreme Court ruled that private use of a home videocassette recorder did not violate copyright laws. The decision overturned a 1981 ruling that made the copying of programs and the sale of video recorders illegal. The Supreme Court's decision marked a major defeat for Walt Disney, Universal City Studios, and other entertainment companies that had fought to ban home videotape machines. Over the next fifteen years, as technology improved for reproducing and electronically distributing images, words, movies, and other media, intellectual property cases like the VCR suit would become increasingly important.
1984 - No. 1 Billboard Pop Hit: ``Owner of a Lonely Heart,'' Yes.
1985---Top Hits
Like a Virgin - Madonna
All I Need - Jack Wagner
You're the Inspiration - Chicago
The Best Year of My Life - Eddie Rabbitt
1987 - A winter storm spread snow from the Southern Rockies into the Middle Mississippi Valley and southwestern sections of the Great Lakes Region, and freezing rain across Texas and Oklahoma. Snowfall totals ranged up to 16 inches at Tulia TX, with 12 inches at Wellington KS.
1988- The Denver Broncos won their second consecutive AFC championship by defeating the Cleveland Browns, 38-33, at Denver's Mile High Stadium. Denver quarterback John Elway threw three touchdown passes, and Jermiah Castille stripped the ball from Cleveland's Earnest Byner late in the game as he was about to score the go-ahead TD, to preserve the victory.
1990 - Twenty cities across the southeastern half of the country reported record high temperatures for the date. Record highs included 61 degrees at Williamstown PA and 85 degrees at Brownsville TX. Evening thunderstorms produced large hail and damaging winds from eastern Texas to Mississippi.
1990-- The Fifth Annual Rock and Roll Hall of Fame induction ceremonies are held in New York City. Inductees include Hank Ballard, Bobby Darin, The Four Seasons, The Four Tops, The Kinks, The Platters, Simon and Garfunkel, and The Who.
1991 - Operation Desert Storm began. The first serviceman killed in the Gulf War was Navy pilot Scott Speicher. His F-18 Hornet fighter was shot down over Iraq by anti-aircraft fire. The U.S. and its United Nations allies went to war to drive Saddam Hussein's army out of Iraqi-occupied Kuwait. U.S. General Norman Schwarzkopf gave the go-ahead for bombing raids on Baghdad, followed a few weeks later by assaults with ground troops on Iraqi troops in southern Iraq and Kuwait. During the following six weeks Iraq fired its Scud missiles at U.S. bases in Saudi Arabia and at the general population in Israel, but was routed soundly. Iraqi troops left Kuwait, retreating all the way to Baghdad and, in many cases, surrendering in the field.
1993-- President William Jefferson Clinton's Inauguration ceremonies feature a free outdoor concert at which Aretha Franklin, Michael Bolton, Tony Bennett, Bob Dylan, and Diana Ross (among others) perform.
1994-an earthquake measuring 6.6 on the Richter scale struck the Los Angeles area about 4:20 AM. The epicenter was at Northridge in the San Fernando Valley, about 20 miles northwest of downtown Los Angeles. A death toll of 51 was announced Jan 20. Sixteen of the dead were killed in the collapse of one apartment building. More than 25,000 people were made homeless by the quake and 680,000 lost electric power. Many buildings were destroyed and others made uninhabitable due to structural damage. A section of the Santa Monica Freeway, part of the Simi Valley Freeway and three major overpasses collapsed. Hundreds of aftershocks occurred in the following several weeks. Costs to repair the damages were estimated at 15-30 billion dollars.
1995 -Los Angeles Rams announce that they are moving to St Louis
1996- Center Steve Yzerman of the Detroit Red Wings scored the 500th-regular season goal of his National Hockey League career as the Wings defeated the Colorado Avalanche, 3-2.
1996-- The Eleventh Annual Rock and Roll Hall of Fame induction ceremonies are held in New York City. Inductees include David Bowie, Gladys Knight and the Pips, Jefferson Airplane, Little Willie John, Pink Floyd, The Shirelles, and The Velvet Underground.
1998 - Savage Garden's "Truly, Madly, Deeply" was the number-one single in the U.S. for the first of two weeks. "I want to stand with you on a mountain; I want to bathe with you in the sea; I want to lay like this forever; until the sky falls down on me."
1999-At the American Music Awards, Billy Joel is given the Special Award of Merit for his "inspired songwriting skills" and "exciting showmanship."
2010 - A series of strong Pacific storms impacted Arizona, California, Colorado, New Mexico, Nevada and Utah from January 17th through 23rd, leaving behind several feet of snow across the higher terrain and breaking numerous lowest barometric pressure records across the region. Sunrise Mountain, Arizona received 77 inches of snow, while Mammoth Lakes, California received 90 inches.
Super Bowl Champions This Date
1971 Baltimore Colts
-------------------------------------------------------------

SuDoku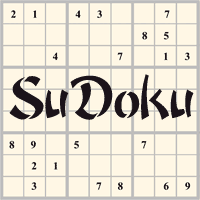 The object is to insert the numbers in the boxes to satisfy only one condition: each row, column and 3x3 box must contain the digits 1 through 9 exactly once. What could be simpler?
http://leasingnews.org/Soduku/soduko-main.htm
--------------------------------------------------------------

Daily Puzzle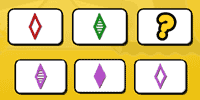 How to play:
http://www.setgame.com/set/puzzle_frame.htm
Refresh for current date:
http://www.setgame.com/set/puzzle_frame.htm
--------------------------------------------------------------


http://www.gasbuddy.com/
http://www.gasbuddy.com/GB_Map_Gas_Prices.aspx
http://www.gasbuddy.com/GB_Mobile_Instructions.aspx
--------------------------------------------------------------

Weather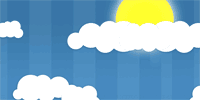 See USA map, click to specific area, no commercials
--------------------------------------------------------------

Traffic Live---
Real Time Traffic Information
You can save up to 20 different routes and check them out with one click,
or type in a new route to learn the traffic live
--------------------------------