Los Angeles, California
Documentation and Funding Coordinator

Minimum 2 years of experience in preparation
of loan or lease documents in equipment finance,
leasing, commercial banking or mortgage lending.
Join our team in providing a streamlined funding process.
Contact: Shervin S. Rashti, CLP
Direct: 213-599-7660
www.maximcc.com
Maxim Commercial Capital is a commercial finance company committed to fostering the growth of small and middle market companies by providing creative and flexible asset-backed financing solutions
Thursday, August 29, 2013
Today's Equipment Leasing Headlines
Leasing Innovations, Inc., Solano Beach, California
$800,000 Bulletin Board Complaint
Classified Ads---Credit
New Hires—Promotions
Classified Ads---Help Wanted
Sales Makes it Happen by Steve Chriest
The Best Profession: Sales!
Find a New Niche via a Free Trade Publications
Or Discover Leads in Your Targeted Industry
Channel Partners 700+ FICO Scores Funded August
"The Memory Shock" by Barry Reitman
Perfect to send to Student Going Off to College
Why I Became a CLP
Scott A. Wheeler, CLP-Wheeler Business Consulting
Watching a Nature Show I Get Close to My Inner Mammal
Poem by Barry S. Marks, Esq.
Labor Day DVDs -Modern Times/On the Waterfront
The Organizer/Blue Collar/Office space
Recommended by Leasing News's Fernando Croce
Labrador Retriever
West Los Angeles, California Adopt-a-Dog
Department of Business Oversight Finds Interest Overcharges
--Orders Refunds and Penalties
News Briefs---
Umpqua Bank Debuts Flagship Store in San Francisco
Most Americans Pay No Monthly Service Fees: Survey
Fast-food strikes set for cities nationwide
Broker/Funder/Industry Lists | Features (collection)
Top Ten Stories Chosen by Readers | Top Stories last six months
www.leasingcomplaints.com (Be Careful of Doing Business)
www.evergreenleasingnews.org

You May have Missed---
SparkPeople--Live Healthier and Longer
Sports Briefs---
California Nuts Brief---
"Gimme that Wine"
This Day in American History
SuDoku
Daily Puzzle
GasBuddy
Weather, USA or specific area
Traffic Live----

######## surrounding the article denotes it is a "press release" and was not written by Leasing News nor information verified, but from the source noted. When an article is signed by the writer, it is considered a "by line." It reflects the opinion and research of the writer.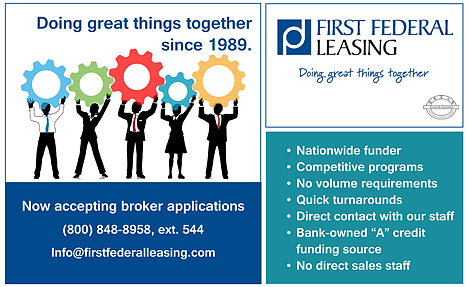 Please send to a colleague. Spread the news.
Also ask them to join our mailing list or bookmark our site.
We are free

[headlines]
--------------------------------------------------------------
Leasing Innovations, Inc., Solano Beach, California
$800,000 Bulletin Board Complaint

This is a very interesting complaint not only due to its size but the additional issues of: the third party involved not holding a California Finance Lender's License; 2A requirements; and doing business with a bank (even out of state).
Chris Akins, Akins Ford Corporation, Winder, Georgia, signed several leases, one for $732,429.88 with Leasing Innovations, Inc., Solano Beach, California, which is not licensed in California as a Finance Lender.(1) Leasing Innovations was named in the Equipment Acquisition Resources bankruptcy as acting as "owner of equipment" which leased to E.A.R. through a small Northwestern Bank. The company also advertises on its web site they raise money for investor leases:
http://www.leasing123.com/investors.html
Mr. Atkins' complaint to Leasing News: "In their proposals they stated that we could pay off early at any time the remaining "principal plus accrued interest". There is a difference of roughly $75,000 between the payoffs they are providing and what we should owe in accordance with what they represented to us in their proposals...
"In an effort to resolve this matter and establish a compromise I spoke with Heather Fritz, President of Leasing Innovations yesterday. Her recommendation was for me to contact Leasource Financial Services, Inc. (original broker) and First State Bank of the Florida Keys (the bank that the note has been assigned to)."
Documents show that Leasing Innovations provided a clause for early termination at a discount, but this document was reportedly never shared with First State Bank. The laws of California are explicit regarding regulation 2A ($1.00 purchase option) and early terminations. Without a Finance Lender's License, the transaction would be considered usurious. (2)
A complaint was filed by Thomas E. McCurnin of Barton, Klugman & Oetting, LLP, Los Angeles, California (3) versus Leasing Innovations, Inc., Heather G. Fritz, State Bank of the Florida Keys, and John Does 1 through 10. (3)
Given the fact that the lease was assigned without the early payoff contract to First State Bank, Leasing Innovations presumably paid the difference between the amount due on the lease without the prepayment and the amount due if the prepayment had been honored. Leasing News has made a rough calculation based on presumed discount rates, and estimated that this lawsuit cost Leasing Innovations about $80,000 to pay off the lease with the lender.
The key to the settlement was Leasing Innovations' not having a California Finance Lenders License. While First State Bank of Florida Keys was not licensed either, it did not matter. In most states, banks are not required to have a leasing license. Banks are generally exempt because they are regulated by the FDIC. This is true in California, where they may pay a commission to an unlicensed third party, but only when bank documents are used. Should they use a third party document, as occurred here, and discount it, the lease itself is subject to usury laws. Since the lessor is located in California, the document would be subject to California law, not Florida law.
Lessons to be learned?

--If you're a broker, get a license. This could have been a disaster for Leasing Innovations if a class action was filed.

--Advise your lender of side agreements. Here, there was a side agreement for prepayment without penalty, but the language was not carried over to the lease assignment. The lender should have been made aware that the lease was subject to a possible early termination at no additional cost. While it is uncertain from the docket whether the lender knew of the existence of this early termination provision (and the failure of Leasing Innovations to be licensed), full disclosure and complete honesty is a better practice.
--Honor your contracts. Here, Leasing Innovations signed an agreement to allow prepayment without penalty then apparently balked at honoring it, and it took a lawyer filing a lawsuit to get them to honor that side agreement.

--Early Settlements Pay Off. While none of the lawyers would comment on the terms of the settlement, it was clear that this case settled before an Answer was filed, which is indicative that Leasing Innovations quickly threw some money at this case to make it go away

Bookmark us


[headlines]
--------------------------------------------------------------
Classified Ads---Credit

(These ads are "free" to those seeking employment
or looking to improve their position)
Credit, syndication, workout experience
Exceptional work ethic, common sense coupled with practical experience in equipment finance, consumer, commercial. Can interact with all levels of borrowers and intermediaries. Not an originator – but can help sales team close – great up sell ability. Will relocate for the right opportunity AND can work remotely.aaacorrespondent@gmail.com

Free Posting for those seeking employment in Leasing:
http://www.leasingnews.org/Classified/Jwanted/Jwanted-post.htm
All "free" categories "job wanted" ads:
http://www.leasingnews.org/Classified/Jwanted/Jwanted.htm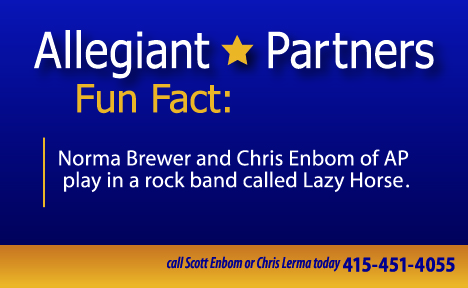 [headlines]
--------------------------------------------------------------
New Hires—Promotions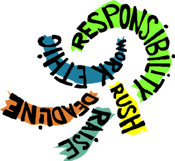 Toni Egan named Federal Sales Officer in Specialty Government Finance Group at TD Equipment Finance, Cherry Hill, New Jersey; joined the company April, 2013. "She is responsible for business development and the origination of federal government lease/finance transactions nationwide." Previously she was vice president, relationship manager, Sun National Bank (February, 2011-February, 2013), v.p., account manager, Insight Investments (February, 2010-August, 2010), VP, regional sales, US Bank, Technology Finance (October, 2008-February, 2010), vice president, senior account manager, GE Healthcare, senior account manager, GE Healthcare Financial Services (September, 2006-July,2008, v.p. finance, sr. account manager, GE Commercial Finance (1993-September, 2003). "Egan is a member of the National Association for Professional Women (NAPW) and the Association for Governmental Lease & Finance (AGLF)... She attended Sacred Heart University in Fairfield, Conn., and George Mason University in Fairfax, Va. Egan is originally from Trumbull, Conn., where she graduated from St. Joseph High School in 1990."
www.linkedin.com/pub/toni-egan/1/414/179

Matt Franklin named director of originations for NXT Capital; based in Atlanta, Georgia, he "...will manage origination efforts across the Southeastern United States." Previously he was director, southeast-Capital Equipment Finance, CIT (June, 2012-August, 2013), v.p.-business development, AIG Commercial Asset Finance, AIG (April,2007-June, 2012), vice president, director of sales, Synovus Capital Finance (2001-2007), v.p., product manager, The CIT Group (3000-2001), v.p. business development, Transamerica (1998-2000), account executive, GE Capital, (1995-1998), v.p.-portfolio management, American Finance Group (1980-1995). Southern Methodist University - Cox School of Business, BBA, Finance (1983 – 1986) Activities and Societies: Sigma Chi Fraternity, Harvard University, Math, Statistics, and Social Research Activities and Societies: Graduate Study at Harvard Graduate School of Arts and Sciences. Eagle Scout. www.linkedin.com/pub/matt-franklin/11/b33/13b

Chris Ralston named vice president of business development for the technology team at EverBank Commercial Finance, Parsippany, New Jersey; based in San Francisco. He will be "...responsible for supporting IT resellers and original equipment manufacturers across the western region." He previously was national accounts manager, Macquarie Equipment Finance (February, 2012-August, 2013), managing director, LFC Capital (January, 2011-Fe3bruary, 2012), western regional manager, MEI Healthcare Capital (June, 2010-January, 2011), western region manager, Tygris Commercial Finance/MarCap Corp (august, 2004-December, 2008), Western Region Manager, DVI Financial (September, 9199-August, 2003), inside sales, Matsco Financial (1997-September, 1999), market analyst, Automotive Lease Guide (January, 1993-July, 1995). University of California, Santa Barbara, Bachelor of Arts, Economics (1985 – 1990).
www.linkedin.com/pub/chris-ralston/11/a/926

Alison Sternberg appointed vice president of investor relations and administration, TrueCar, Santa Monica, California." Sternberg joins TrueCar from Modular Wind Energy (a venture-backed clean technology company), where she was Chief of Staff to the CEO. Prior to that, she was the Business Unit Manager for the Los Angeles private wealth business at Goldman Sachs after working two years with Heidrick & Struggles (an executive search firm) focused on recruiting and hiring within the alternative asset management space. Sternberg also worked at Ares Management across a range of human capital, investor relations and administrative functions. She spent nine years at Goldman Sachs in New York fulfilling a variety of management and strategy roles in investment banking and sales trading. Sternberg has a B.A. in English from Barnard College/Columbia University in New York and was raised outside of Washington, D.C."
Walter Stranzl appointed CFO of GSG Financial, Brooklyn, New York; He is located in and leads GSG's New Jersey office. President, IMM Leasing (May, 2009-Present), interim CFO, GSG Financial (2012-2013), account executive, CSI Leasing (May, 2007-April, 2009), SFO, JTA Lessing Co. (January, 2001-March, 2007), controller, Jacom Computer Services (1997-2001), CFO/control, Various (April,1987-1998), Sr. Audit Manager, KPMG (1978- 1987). Iona College, BBA, Accounting (1974 – 1978).
www.linkedin.com/pub/walter-stranzl/19/6a2/a9a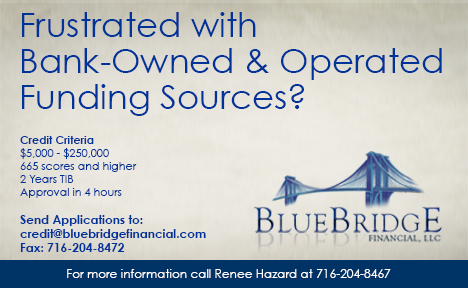 [headlines]
--------------------------------------------------------------

Los Angeles, California
Documentation and Funding Coordinator

Minimum 2 years of experience in preparation
of loan or lease documents in equipment finance,
leasing, commercial banking or mortgage lending.
Join our team in providing a streamlined funding process.
Contact: Shervin S. Rashti, CLP
Direct: 213-599-7660
www.maximcc.com
Maxim Commercial Capital is a commercial finance company committed to fostering the growth of small and middle market companies by providing creative and flexible asset-backed financing solutions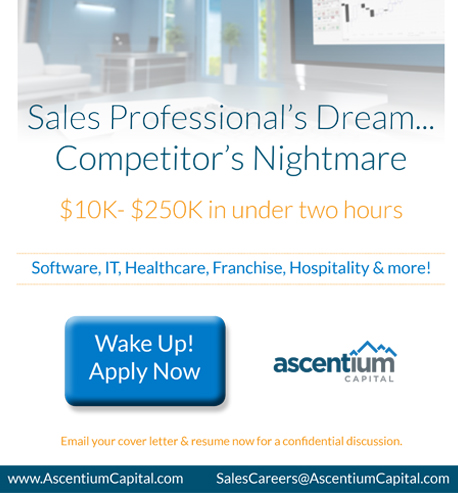 For information on placing a help wanted ad, please click here:
http://www.leasingnews.org/Classified/Hwanted/Hwanted-post.htm

Please see our Job Wanted section for possible new employees.
[headlines]
--------------------------------------------------------------
Sales Makes it Happen
by Steve Chriest
"The Best Profession: Sales!"

A vendor partner we worked with a few years ago provided us with some revealing research information about the sales profession. Among working professionals, it appears that salespeople, generally, are a well-balanced, stable group. I can hear the sales manager, credit manager, operation manager, as well as sales personnel say, "You're crazy, Steve!"
I know the saying, "Nothing happens until a sale is made" and that is as true ---as is "Not sales that make a profit, but good management."
What I am talking about here is the profession of being a salesman. You don't need a college degree or MBA, although I am sure a better education is always beneficial.
My vendor partner is a major national company. In their work as purveyors of sales excellence, this vendor maintains a database of over 300,000 sales candidates, 100,000 business decision-makers, and 1500 sales forces. Understanding salespeople, and formulating actuarial tools that predict success in sales are core parts of their business. Here is some of the interesting information they have discovered:
Among doctors, lawyers, athletes and salespeople, which profession would you guess has the highest average return for their investment in education? According to the Bureau of Labor Statistics, it is salespeople, not doctors, lawyers or athletes, who enjoy the highest average return for their investment in education.
Who has the highest suicide rate among dentists, psychologists, business executives, laborers and salespeople? If you guessed dentists, you would be right. With all the rejection most salespeople endure on a daily basis, you might think salespeople rank high on this list. In reality, salespeople have the lowest rate of suicide among these groups.
When comparing politicians, TV personalities, building maintenance workers and salespeople, it's salespeople who have the lowest rate of early heart or other stress related diseases. Maybe even onerous, unrealistic sales quotas aren't enough to overly stress most salespeople.
Which profession, among surgeons, entrepreneurs, writers and dentists has the highest divorce rate? For some reason that I'll let you speculate about, dentists again top this list. The sales profession is second lowest on the list, and only Catholic Priests have a lower rate of divorce!
This should all be good news for sales managers and senior managers. It should be comforting to know that most salespeople enjoy a high average return for their investment in education, do themselves in much less often that other professionals, are less likely to succumb to stress and other stress related diseases than many other professionals, and stay married longer than many groups of top professionals.
It's no wonder salespeople successfully endure constant rejection from customers, uncomplimentary skits on Saturday Night Live, and the blame for lagging sales, even when their company's product or service offering are at fault. It seems that well-adjusted, optimistic, stable people just naturally gravitate to the business of sales! Now where can I find one of these top personalities?
About the author: Steve Chriest is the founder of Selling UpTM (www.selling-up.com), a sales consulting firm specializing in sales improvement for organizations of all types and sizes in a variety of industries. He is also the author of Selling The E-Suite, The Proven System for Reaching and Selling Senior Executives and Five Minute Financial Analyst, Basic CREDIT & Analysis Tools for Non-Accountants. He was the CEO of a very successful leasing company and executive at a major company. You can reach Steve at schriest@selling-up.com
[headlines]
--------------------------------------------------------------
Find a New Niche via a Free Trade Publications
Or Discover Leads in Your Targeted Industry

Here are free trade and technical publications. Look for the equipment or specific industry in which you may have interest or knowledge or would like to find out more. It really isn't the articles to look at, but who is advertising, the classified section.
Don't overlook the articles as people and companies are mentioned, but explore it all. Don't do it for one month, meaning if you didn't see anything to follow-up, doesn't mean next month you might hit a gold mine.
If you have a sales team, who are already working a specific marketplace, bring to their attention publications that may be of help to them.
Go to:
http://localusjobs.tradepub.com/

[headlines]
--------------------------------------------------------------
[headlines]
--------------------------------------------------------------
"The Memory Shock" by Barry Reitman
Perfect to send to Student Going Off to College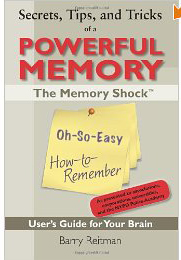 This is an excellent book for any age, written by Barry Reitman, a lecturer on memory with a list of clients including the NYPD Police Academy. In his lectures, Barry can recite the current New York Times word puzzle from memory. He tells you how you can work up to that, but his aim is a method to increase your personal memory.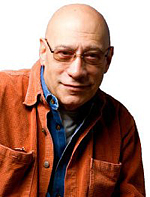 Barry is also a well know leasing broker, active in the National Association of Equipment Leasing Brokers (NAELB), former moderator of the NAELB blogs.
In reading his new book on improving your memory, it was both entertaining and informative--- but make no mistake this is no game or trick, but divided into several levels, with the reader deciding which to reach for, or to re-read and study. I found it to be learning a new way of "thinking," of opening the existing memory, the attic as Sherlock Holmes called it, and bringing this out of storage.
If you have a child or grandchild going off to college, this is a great present to send. $19.95 at Amazon ($9.99 Kindle).
"The Memory Shock" by Barry Reitman
http://www.amazon.com/s/ref=nb_sb_noss_1?url=search-alias%3Dstripbooks&field-keywords=memory+shock+by+barry+reitman
[headlines]
--------------------------------------------------------------
Why I Became a CLP
Scott A. Wheeler, CLP
Wheeler Business Consulting

Becoming a CLP in 1999 was an additional step in my continuous career development. I have always viewed the process of becoming a Certified Leasing Professional as another means of committing to and advocating for the commercial equipment leasing and finance industry.
Preparing for and taking the CLP exam is an excellent process for seasoned professionals to quantify their personal knowledge in multiple aspects of the leasing business. I am delighted to be part of a group of commercial equipment leasing and finance professionals (mostly in the small ticket arena) who have taken the extra step of studying their industry and completing a test which is written, proctored and graded by their peers.
As with any organization, the Foundation provides the most benefit to those professionals who fully participate in the Foundation. I have served on the board of the CLP Foundation twice in the last fourteen years, and am currently a board member representing the National Equipment Finance Association.
I have helped to grade CLP tests in the past; have participated in one of several re-writes of the CLP exam in the early 2000s; assisted in CLP training classes and participated in a conference sponsored by the CLP to a delegation of leasing companies from China in 2009. Interaction with other CLPs has always been and continues to be of great professional benefit.
I invite others in the industry to explore the process of becoming a CLP, to sit for the exam and to be more fully engaged with the industry.

CLPs in Good Standing
http://www.clpfoundation.org/members/members.php
Why I Became a CLP series:
http://www.leasingnews.org/CLP/Index.htm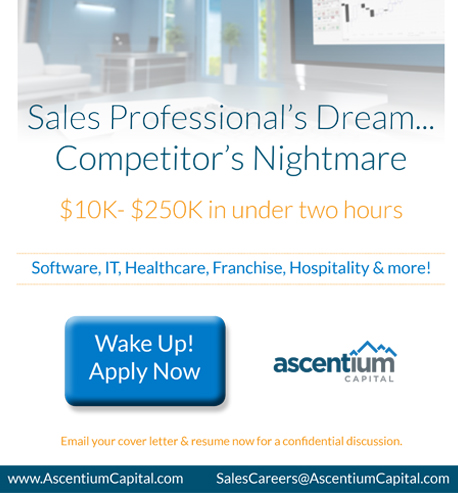 [headlines]
--------------------------------------------------------------
Watching a Nature Show I Get Close to My Inner Mammal
Poem by Barry S. Marks, Esq.



I root for the hawk over the snake
but never the meerkat.
Who could root against a meerkat?
I generally don't favor reptiles and such,
except baby turtles rushing to the surf
with Stuka-like seagulls picking them off.

I don't like seagulls,
except when they are up against fish.
I really have no sympathy for fish,
except maybe when the tiny ones
run afoul of crabs, mantis shrimp
or those weird oversized spiders.

It gets harder when it's mammal-on-mammal murder.
I marvel as the cheetah runs down the gazelle.
I feel the ground flash beneath my feet and I am cat
until I that doe-soft eye staring out at the camera
as the head lolls back and the soul of the gazelle
or whatever they have under the fur and antlers
departs.

Of course, when the cheetah brings its kill
home to its cubs, all is forgiven and I become
a big cat-guy all over again.

Only two things are consistent:
I can never understand how the men behind the cameras
stay behind the cameras when the babies of every species
are run down, clawed, bitten, strangled and swallowed
whole or in pieces.
And no matter what the predator or prey,
I never root for snakes.


(From Barry Mark's latest book of poetry to be published in September, 2013)
[headlines]
--------------------------------------------------------------
Leasing News: Labor Day Special
By Fernando F. Croce
With Labor Day coming up this weekend, we at Leasing News offer a cinematic salute to every man and woman who ever had a particularly harrowing day at the office. Check out these vintage and modern classics at Netflix.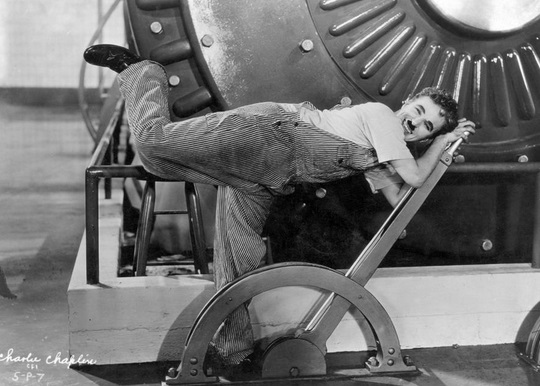 Modern Times (Charles Chaplin, 1936): What better figure to celebrate work than Chaplin's legendary Little Tramp? In the comic genius' last silent film, Chaplin's unforgettable character is a harried factory worker who's driven crazy by the many machines controlling his life. A magnet for trouble, the Little Tramp goes from one scrape to another as he's mistaken for a street agitator, foils a jail break, goes through a variety of jobs, and falls for a poor, orphaned girl (Paulette Goddard). Defying contemporary Hollywood's conventions, Chaplin uses sound effects instead of voices to create a remarkable fusion of balletic humor and Depression-era desperation. The scene in which the Little Tramp plays guinea pig for a berserk feeding machine is just one of the film's classic comic highlights.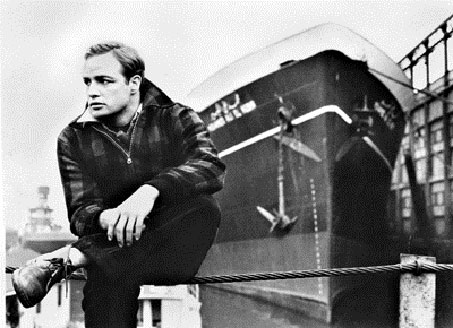 On the Waterfront (Elia Kazan, 1954): Arguably the most respected picture in director Elia Kazan's long and controversial career, this Best Picture Oscar winner also gave Marlon Brando one of his most unforgettable roles. Brando stars as Terry Malloy, a former boxer now eking out a living as a longshoreman, taking orders from thuggish union boss (Lee J. Cobb). In the face of rampant brutality, and after persuasion from a crusading priest (Karl Malden) and a murdered worker's sister (Eva Marie Saint), however, Terry's impassivity leads to a decision that will change his life forever. Stocked with gritty detail and brilliant scenes (including Brando's legendary I-could-have-been-a-contender speech with Rod Steiger), Kazan's explosive account of corruption, violence and redemption is served up with a visual and emotional intensity that continues to endure.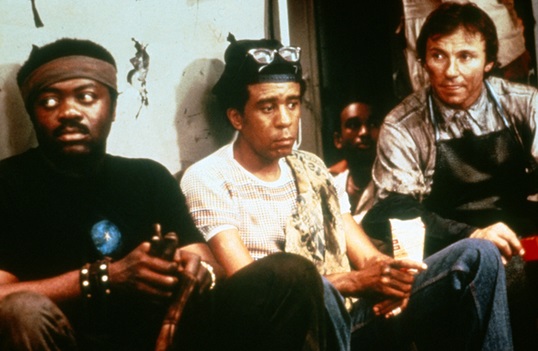 Blue Collar (Paul Schrader, 1978): Though responsible for writing the screenplays for many of Martin Scorsese's greatest movies ("Taxi Driver," "Raging Bull"), Paul Schrader also has a respectable career as a director of risky films. This, his first, may also be his strongest, a stirring and powerful look at the struggles of a trio of employees at a Detroit auto factory. Jerry (Harvey Keitel), Zeke (legendary comedian Richard Pryor, in a knockout serious performance) and Smokey (Yaphet Kotto) are friends whose indignation at the corrupt bosses and work conditions of their car plant leads them to a crime that grows even more complicated once the local union gets involved. An entertaining drama that still manages to ask hard-hitting questions, this is a tough, underrated slice of working-class life.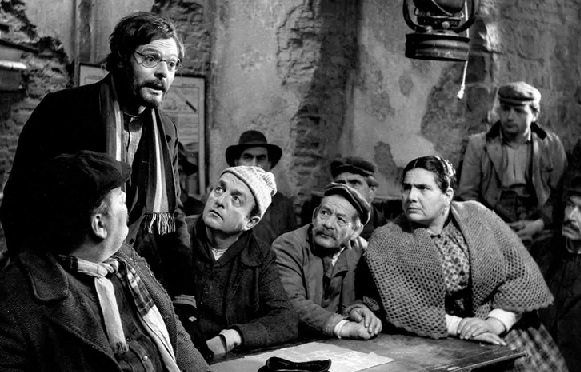 The Organizer (Mario Monicelli, 1963): When the Italian classics of the 1960s are discussed, titles such as "L'Avventura" and "La Dolce Vita" are the ones that usually come up. Thanks to Criterion, however, this terrific 1963 drama is now available for discovery. Taking place in the 1890s in the region of Turin, the plot chronicles the struggle for better working conditions by a group of textile labourers who are exploited by their bosses. Enter Professor Sinigaglia (the legendary Marcello Mastroianni), a learned man who befriends the mostly illiterate workers and encourages to go on strike. But is Sinigaflia really who he seems to be? Shot on location, director Mario Monicelli's film combines tough-minded social consciousness with humanistic detail to stirring effect. With subtitles.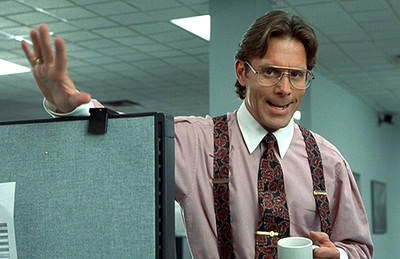 Office Space (Mike Judge, 1999): The workplace has often been subject to satire, though rarely with as much hilarious venom as in this wicked tale of cubicle stress and liberation. Peter (Ron Livingston) is a low-wattage software engineer whose job includes endless commutes, dreary co-workers, and arrogant bosses. His life takes a sudden turn when, as the result of a visit to a hypnotherapist, Peter enters a state of serene mischief that allows him to embrace his inner rebel. Asking himself "why not," he starts arriving late at work, paying less attention to his projects, and leaving early to visit his girlfriend (Jennifer Aniston). That his new attitude somehow makes him more valuable to the company is one of the many unpredictable touches in director Mike Judge's sharp cult comedy.

[headlines]
--------------------------------------------------------------

Labrador Retriever
West Los Angeles, California Adopt-a-Dog
Betsy
Age: Three years
Weight: 55 pounds
"I am already spayed, housetrained, purebred, up to date with shots, and good with dogs."
Betsy's Story...
"Betsy is the most beautiful, sleek purebred Black Labrador Retriever. She is almost 3 years old, and weighs a petite 55 pounds. Betsy is always happy, affectionate, and wagging her lovely tail, she is so full of love and kindness.
"Betsy gets along very well with everyone, and other dogs. We cannot imagine any issues with cats, however we have not tested her with them so cannot be certain. Betsy has been through a lot in her life so far. She is recovering well from an injury, so no hikes, or running, or stairs for her at this time. She has also had a litter of puppies, who must have been so beautiful.
"Betsy has been spayed, vaccinated, microchipped, flea treated, examined, and more. More photos will be posted soon.
"To meet Betsy, please contact: theanimalsleftbehind@socal.rr.com"
Contact This Rescue Group...
Rescue Group: The Nature Network, Inc.
E-mail: jessbrad12@socal.rr.com
Let 'em know you saw "Betsy" on Adopt-a-Pet.com!
Address: West Los Angeles, CA 90066


Adopt-a-Pet by Leasing Co. State/City
http://www.leasingnews.org/Conscious-Top%20Stories/Adopt_Pet.htm

Adopt a Pet
http://www.adoptapet.com/


[headlines]
--------------------------------------------------------------
### Press Release ###########################

Department of Business Oversight Finds Interest Overcharges
--Orders Refunds and Penalties
SACRAMENTO – The California Department of Business Oversight has reached a settlement with Guidance Residential, LLC, after discovering that they overcharged customers interest before the disbursement of their loan.
Terms of the settlement agreement require Guidance Residential, LLC, to pay $77,000 in penalties to the Department and agree to abide by the Department's order to stop violating the law.
"The Department of Business Oversight enforces laws meant to protect Californians from unfair business practices like charging excessive interest," said Commissioner Jan Lynn Owen. "This settlement is an appropriate way to cure past violations and protect Californians from future violations. It should also serve as a warning to other lenders to assure compliance with the law."
A residential mortgage lender under California law is only permitted to charge customers one day of interest prior to the disbursement of their loans proceeds. The Department discovered through a regulatory examination that Guidance Residential had overcharged at least 77 customers for more days of interest than permitted under California law. Enforcement actions quickly ensued, and Guidance Residential cooperated with the Department by reviewing all their loan files for interest overcharges, making refunds to overcharged customers plus 10 percent interest, and revamping their compliance procedures to prevent further violations.
Customers of Guidance Residential, LLC, are strongly encouraged to check their closing statements to ensure that they were charged no more than one day of interest prior to the disbursement date of their loan proceeds. Those who believe that they have been overcharged should provide the Department of Business Oversight a copy of their final closing statement and current contact information to the Department of Business Oversight, 1515 K Street, Suite 200, Sacramento, CA 95814, Attention: Enforcement Unit.
The order against Guidance Residential, LLC may be viewed at the Department website at http://www.dbo.ca.gov/ENF/pdf/2013/Guidance_Residential%20_LLC-settle.pdf
On July 1, 2013, the Department of Corporations and the Department of Financial Institutions merged to become the Department of Business Oversight. California consumers should contact the Department of Business Oversight to check on the licensing and standing of the companies, investments or other financial services they are considering at www.dbo.ca.gov or at the Department's toll-free Consumer Services Office at 1-866-275-2677.

### Press Release ##############################
((Please click on ad to learn more))
(Leasing News provides this ad "gratis" as a means
to help support the growth of Lease Police)

[headlines]
--------------------------------------------------------------

News Briefs----


Umpqua Bank Debuts Flagship Store in San Francisco
http://www.americanbanker.com//issues/178_165/umpqua-bank-debuts-flagship-store-in-san-francisco-1061597-1.html
Americans Pay No Monthly Service Fees: Survey
http://www.americanbanker.com//issues/178_165/most-americans-pay-no-monthly-service-fees-survey-1061571-1.html

Fast-food strikes set for cities nationwide
http://money.msn.com/business-news/article.aspx?feed=AP&date=20130828&id=16849063
John Kenny Receivables Management

• End of Lease Negotiations & Enforcement• Fraud Investigations
• Credit Investigations • Asset Searches


• Skip-tracing • Third-party Commercial Collections

john@jkrmdirect.com | ph 315-866-1167| www.jkrmdirect.com
(Leasing News provides this ad as a trade for investigations
and background information provided by John Kenny)

[headlines]
--------------------------------------------------------------





--You May Have Missed It

10 Celebrities Own Chain Restaurants (Slideshow)
http://www.thedailymeal.com/you-won-t-believe-these-10-celebrities-own-chain-restaurants-slideshow

[headlines]
--------------------------------------------------------------

SparkPeople--Live Healthier and Longer

Quiz--Are You a Smart Snacker
http://www.sparkpeople.com/resource/assessment_questions.asp?quizid=70
[headlines]
--------------------------------------------------------------

Baseball Poem
MICHAEL S. HARPER
Archives
Cooperstown, N.Y.
Photos and clippings fade;
no one can find a real signature
of Rube Foster, who put together
the Negro Leagues; efforts
at why Josh Gibson died at thirty-
five are even vaguer,
his sleek strong body in the waves
of San Juan the vintage year:
1934. Later, 72 home runs,
the only ball over the third tier
at Yankee Stadium
for the games on off-days.
No flicks of Gibson as a Globe-
trotter, his golden gloves
astride the mound captured,
for real, with Curt Flood,
eating steaks on a grill,
in a parking lot in spring
training. Reggie is a mask,
astride a roadster, a paltry
lid on a rainday with Vida Blue.
Frank Robinson's loaded automatic
put him under arrest; the flick
of his headrag, a white mop,
only shown in Cincinnati,
eating Satchel's 45-lb. catfish,
chasing " Willmont " Liquors, Inc.
as endorsements in Brooklyn.
The clippings of the rest
of Negro America are full of glee;
no ounce of bitterness,
except for Jackie, who hit
better than they thought,
and was fast, stealing home
in public, voting Republican,
the whole Civil War
on his back and pigeon-toes.
On PBS the documentaries,

one trailer sideshow,
a whole hall of oral history
in transcriptions
of black and white.
Trujillo, who paid the best,
threatened execution if you lost;
the black World Series in Comiskey
full of chicken, zoot suits,
trainfare from everywhere but endorsements,
turnstyles.
" Let ' s play two. "
From "Line Drives," 100 Contemporary Baseball Poems,edited by Brooke Horvath
and Tim Wiles, Southern Illinois University Press

[headlines]
--------------------------------------------------------------

Sports Briefs----


Could Bama Be In for a Big Surprise?
http://www.nytimes.com/aponline/2013/08/28/sports/ncaafootball/ap-fbc-tim-dahlberg-082813.html?hp&_r=0
[headlines]
--------------------------------------------------------------


California Nuts Briefs---



Calif. launches drone to aid wildfire battle
http://www.sacbee.com/2013/08/28/5686885/calif-fire-prompts-unhealthy-air.html
Silicon Valley controls the digital advertising market
http://www.mercurynews.com/business/ci_23966431/biz-break-silicon-valley-controls-digital-advertising-market
[headlines]
--------------------------------------------------------------


"Gimme that Wine"
http://www.youtube.com/watch?v=EJnQoi8DSE8


Germany's Rieslings on the Tip of the Tongue
http://www.nytimes.com/2013/08/28/dining/reviews/germanys-rieslings-on-the-tip-of-the-tongue.html?ref=dining
Viansa Winery put up for sale
http://www.pressdemocrat.com/article/20130827/business/13082
Rupert Murdoch Closing on L.A. Winery Purchase for $28.8 Million
http://blogs.wsj.com/developments/2013/08/27/rupert-murdoch-closing-on-l-a-winery-purchase-for-28-8-million/
Chardonnay: 'texture is paramount'
http://www.thedrinksbusiness.com/2013/08/chardonnay-texture-is-paramount/
Free Mobile Wine Program
http://leasingnews.org/archives/Feb2010/2_26.htm#mobile
Wine Prices by vintage
http://www.winezap.com
http://www.wine-searcher.com/
US/International Wine Events
http://www.localwineevents.com/
Winery Atlas
http://www.carterhouse.com/atlas/\
Leasing News Wine & Spirits Page
http://two.leasingnews.org/Recommendations/wnensprts.htm
[headlines]
----------------------------------------------------------------
This Day in History
1708 - Haverhill, Mass., was destroyed by French & Indians.
1758 - New Jersey Legislature formed the 1st Indian reservation.
1776 - General George Washington retreated during the night from Long Island to New York City withdrawing from Manhattan to Westchester.
1786- Shay's Rebellion: Daniel Shays, veteran of the battles of Lexington, Bunker Hill, Ticonderoga and Saratoga, was one of the leaders of more than 1,000 rebels who sought redress of grievances during the depres­sion days of 1786—87. He began organizing his followers with speeches this day. They prevented general court sessions and on Sept 26 they prevented Supreme Court sessions at Spring­field, MA. On Jan 25, 1787, with 1100 men, they attacked the federal arsenal at Springfield; Feb 2, Shays's troops were routed and fled. Shays was sentenced to death but pardoned June 13, 1788.The uprising had been caused by the harsh economic conditions faced by Massachusetts farmers, who sought reforms and the issuance of paper money. Shay later he received a small pension for services in the American Revolution.
1809-Birthday of Oliver Wendell Holmes, physician and author, father of Supreme Court justice Oliver Wendell Holmes, born at Cambridge, MA. Died at Boston, MA, Oct. 8,1894. " A moment's insight, " he wrote, " is sometimes worth a life's experience.".
http://www.arlingtoncemetery.com/owholmes.htm
http://www.eldritchpress.org/owh/owhhes.html
1815- Anna Ella Carroll birthday, writer and publicist for Union cause during the Civil War. She is best known for her pamphlet which outlined the proposition that the Southern states would resume their original places in the United States once the rebellion of the Civil War was over, precisely the course adopted by Abraham Lincoln in superseding Congress in the conduct of the war. She is credited with the plan to invade the South along the Tennessee river. Her tombstone reads "Maryland's Most Distinguished Lady." However, she died financially poor and anonymous in 1893.
http://www.mdarchives.state.md.us/msa/educ/exhibits/womenshall/html/carroll.html
http://nabbhistory.salisbury.edu/
http://www.amazon.com/exec/obidos/external-search/103-5362656-4423850?tag=fast-b
kasin00-20&keyword=Anna%20Ella%20Carroll&mode=books
1817-The first "abolition" newspaper was the Philanthropist, published and edited by Charles Osborn, which appeared in Mount Pleasant, OH. It published " An Appeal to Philanthropists" by Benjamin Lundy, which is said by some to be the most powerful abolition appeal ever made.
1839-In January , 53 Africans were seized near modern-day Sierra Leone, taken to Cuba and sold as slaves. While being transferred to another part of the island on the ship Amistad, led by the African, Cinque, they seized control of the ship, telling the crew to take them back to Africa. However, the crew secretly changed course and the ship landed at Long Island, NY, where it and its
'cargo" were seized as salvage this day. The Amistad was towed to New Haven, CT where the Africans were imprisoned and a lengthy legal battle began to determine if they were property to be returned to Cuba or free men. John Quincy Adams took their case all the way to the Supreme Court, where on Mar 9, 1841, it was determined that they were free and could return to Africa.
1852- The Latter Day Saints first published their doctrine of "celestial marriage," popularly known as polygamy. The Mormon Church maintained this teaching until the Manifest of 1890 (and later Congressional legislation) outlawed the practice.
1861- The first Confederate forts to surrender in the Civil War were Fork Clark and Fort Hatteras on Hatteras Island, NC, guarding Pamlico Sound. They surrendered to Flag Officer Silas H. Stringham and General Benjamin Franklin Butler, who had captured the garrison with 715 men, 31 heavy guns, and 1,000 stands of arms.
1862-(29th-30th) At the second Battle of Bull Run, the maneuvers of General Stonewall Jackson and his teamwork with General Robert E. Lee were too much for the 45,000 Union troops under General John Pope, who broke and retreated to Washington, DC. Union losses were 1724 killed, 8372 wounded, 5958 missing. Confederate losses stood at 1481 killed, 7627 wounded, 89 missing. Second Battle of Bull Run (Manassas) begins.
http://www.infoplease.com/ce6/history/A0857066.html
http://www.infoplease.com/ce6/people/A0839705.html
http://www.amazon.com/exec/obidos/ASIN/0252023633/jimbo2/104-1979401-1205565
1894-Birthday of African-American sociologist E. Franklin Fraiser..
1896-History records chop suey was concocted in New York City by the chef of Chinese Ambassador Li Hung-chang, who devised the dish to appeal to both American and Asian tastes. Chop suey was unknown in China at the time.
1904-Third modern Olympic Games opens in St Louis .These Games were originally scheduled for Chicago. However, President Theodore Roosevelt intervened on behalf of St. Louis so that the Games would be in conjunction with the Louisiana Purchase Exhibition. Again the Games were upstages, this time by the St. Louis World's Fair, and critics believed this would kill the fourth Olympics from taking place. The marathon included the first two black Africans to compete in the Olympics - two Zulu tribesman named Lentauw (real name: Len Taunyane)and Yamasani (real name: Jan Mashiani). They wore bibs 35 and 36, respectively.
The only problem was that these two tribesmen were not in town to compete in the Olympics - they were actually the sideshow! Yes, they were imported by the exposition as part of the Boer War exhibit (both were really students at Orange Free State in South Africa, but no one wanted to believe that these tribesmen could actually be educated - it would have ruined the whole image).
Lentauw finished ninth and Yamasani came in twelfth. This was a disappointment, as many observers were sure Lentauw could have done better - that is if he had not been chased nearly a mile off course by a large, aggressive canine!
The marathon was over, but there is still one more little story to go along with this:
It seems that two of the patrolling officials driving in a brand-new automobile were forced to swerve to avoid hitting one of the runners - they ended up going down an embankment and were severely injured.
In the end, the St. Louis Olympics (along with the previous Paris games) proved to be such a disaster that the Olympic Committee was forced to hold interim Olympic games in 1906 at Athens, in an attempt to revive the flagging Olympic movement. These games were not numbered, but were attended by twenty countries and put the Olympics back on a steady course to success.
An interesting useless side note: Iced tea made its debut at the 1904 Exposition. It seems that it was so hot during the Expo that the staff at the Far East Tea House couldn't even give away their product.
1920-Birthday of Charlie Parker. Clint Eastwood made a movie about his life. Known as "The Bird," he and Dizzy Gillespie, trumpet player extraordinaire and great showman, are credited with "inventing" the style "Be-Bop." Definitely way ahead of his time, and quite melodic ( his record albums with strings from 1947 to 1952 produced by Norman Granz are jazz classics ). There is controversy on how he got his name. Some say it was from sitting in the backyard of "speakeasies" in Kansas City, Kansas, where he was raised, fingering his alto sax. Others say it was his love of chicken. He was addicted to Heroin, as many of the "Be-Bop" players were. The movie "The Man with the Golden Arm" was a take off of his life, not Chet Baker, according to the writer of the movie. He was taken to Camarillo for the Insane, where he kicked the habit, for a short time. The club Birdland in Manhattan was named after him. It is told one of his ideas to make the club more profitable was to have a Country and Western band come and play during the breaks. Parker was a profound influence upon Miles Davis, who started playing with his band at the age of 17.
http://www.kcpl.lib.mo.us/sc/bio/parker.htm
http://www.geocities.com/BourbonStreet/5066/
http://www.changingtones.com/trmpt02.html
http://www.bigmagic.com/pages/blackj/column4.html
http://www.downbeat.com/artists/window.asp?action=new&aid=117&aname=Charlie+Parker
http://www.charlieparkerresidence.net/
1921 – Birthday of Wendell Scott (auto racer: first black stock-car driver; NASCAR champion [12-1-63]: won race but because of racial tensions did not receive honor until Jan. 1964 when NASCAR officials admitted the flagman's intentional error;
died Dec 22, 1990)
1922—New Orleans Rhythm Kings cut first records for Gennett.
1924 – Birthday of singer Dinah Washington (Ruth Lee Jones) born Detroit, Michigan ( What A Diff'rence a Day Makes, It Could Happen to You, Our Love is Here to Stay, For All We Know, Baby [You've Got What It Takes], A Rockin' Good Way [To Mess Around and Fall in Love], Baby Get Lost, This Bitter Earth; w/Lionel Hampton band [1943-46];
died Dec 14, 1963)
http://www.ddg.com/LIS/InfoDesignF96/Ismael/jazz/1950/Washington.html
http://www.rockhall.com/hof/inductee.asp?id=207
1939-A typical day at the Graham dairy farm in Georgetown, North Carolina.
http://memory.loc.gov/ammem/today/aug29.html
1944- For the sake of diplomacy, Paris was liberated on August 25, when the German commander General Dietrich von Choltiz surrendered to French General Jacques-Phillipe Leclerc. On this day, the 15,000 American troops taking part in the liberation marched down Champs Elysees.
1944---McVElGH, JOHN J. Medal of Honor
Rank and organization: Sergeant, U .S. Army, Company H, 23d Infantry, 2d Infantry Division. Place and date: Near Brest, France, 29 August 1944. Entered service at: Philadelphia, Pa. Birth: Philadelphia, Pa. G.O. No.: 24, 6 April 1945. Citation: For conspicuous gallantry and intrepidity at risk of his life above and beyond the call of duty near Brest, France, on 29 August 1944. Shortly after dusk an enemy counterattack of platoon strength was launched against 1 platoon of Company G, 23d Infantry. Since the Company G platoon was not dug in and had just begun to assume defensive positions along a hedge, part of the line sagged momentarily under heavy fire from small arms and 2 flak guns, leaving a section of heavy machineguns holding a wide frontage without rifle protection. The enemy drive moved so swiftly that German riflemen were soon almost on top of 1 machinegun position. Sgt. McVeigh, heedless of a tremendous amount of small arms and flak fire directed toward him, stood up in full view of the enemy and directed the fire of his squad on the attacking Germans until his position was almost overrun. He then drew his trench knife. and single-handed charged several of the enemy. In a savage hand-to-hand struggle, Sgt. McVeigh killed 1 German with the knife, his only weapon, and was advancing on 3 more of the enemy when he was shot down and killed with small arms fire at pointblank range. Sgt. McVeigh's heroic act allowed the 2 remaining men in his squad to concentrate their machinegun fire on the attacking enemy and then turn their weapons on the 3 Germans in the road, killing all 3. Fire from this machinegun and the other gun of the section was almost entirely responsible for stopping this enemy assault, and allowed the rifle platoon to which it was attached time to reorganize, assume positions on and hold the high ground gained during the day.
1945- Wyomia Tyus birthday, Afro-American U.S. sprinter who was the first person to win Olympic gold medals in back-to-back competitions: the 100m dash in 1964 and in 1968, setting a new world's record the second time.
http://search.eb.com/blackhistory/micro/610/19.html
1948- In St. Louis, Jackie Robinson hits for the cycle, drives in two runs, scores three times and steals a base helping the Dodgers to beat the Cardinals, 12-7.
1948- Carol Bartz birthday, American CEO and chair of Autodesk, one of the world's largest manufacturers of computer-design software. Only 2 percent of technology company chief executives are women. As CEO of Autodesk, Carol Bartz runs the fourth largest PC software company in the world, with 3 million customers in nearly 140 countries. She is also a strong role model for other aspiring women in the software Industry. Bartz led the effort to re-architect Autodesk's flagship product AutoCAD, and continues to lead the corporation towards further innovation and diversification of its product line.
http://usa.autodesk.com/adsk/servlet/item?id=348263&siteID=123112
1953--Birthday of American composer William Copper,Virgina.
1954-Birthday of Flora "Flo" Hyman, volleyball player born at Inglewood, CA. Hyman stood 6'5" and was regarded as the best player in the US, starring on the 1984 Olympic team that won the silver medal. She suffered from Morfan's syndrome, a hidden congenital aorta disorder. Died at Matsue, Japan, Jan 24, 1985.
http://sportsillustrated.cnn.com/siforwomen/top_100/69/
1954-San Francisco International Airport (SFO) opens. It has been continually "under construction" since this date. San Francisco has had at least three airports within the city limits during the twentieth century. Crissy Field at the Presidio dates from World War I, the Marina Flying Field from 1915, and the late 1930s saw development of the Seaplane Harbor at Treasure Island. Ingleside racetrack was also used for aviation purposes in the early part of the twentieth century. Commercial and general aviation ultimately moved to Mills Field in San Mateo County in the 1930s, which originally was temporary as the originally international airport was to be built on Treasure Island..Crissy Field at the Presidio was the last airport within the city, and ended limited operations in the 1980s.
http://www.sfmuseum.org/hist/airport.html
http://www.sfmuseum.org/hist2/airfield.html
http://www.san-francisco-sfo.com/
http://www.worldairportguide.com/Airports/sfo/sfo.asp
1956---Top Hits
My Prayer - The Platters
Hound Dog/Don't Be Cruel - Elvis Presley
Allegheny Moon - Patti Page
I Walk the Line - Johnny Cash
1958- Air Force Academy moved from Denver to its present site in Colorado Springs, Colorado.
1958 – Birthday of singer/dancer Michael (Joe) Jackson ('King of Pop'), Gary, Indiana: group: The Jackson Five: I Want You Back, ABC, The Love You Save, I'll Be There, solo: Ben; Grammy Award: Don't Stop 'Til You Get Enough [1979]; 5 Grammy Awards in 1983: Thriller, Billie Jean, E.T.: The Extra-Terrestrial; 2 in 1984: Beat It; another in 1985 [w/Lionel Richie]: We are the World); 1989 Best Music Video/Short Form Grammy: Leave Me Alone; The Legend Award Grammy; The Girl is Mine, Stay, Stay, Stay [w/Paul McCartney], I Just Can't Stop Loving You [w/Siedah Garrett], Rock with You, Bad, Smooth Criminal, Ease on Down the Road [w/Diana Ross - from Broadway's The Wiz]; Captain Eo in Epcot Center's multimedia show; married and divorced Lisa Marie Presley; inducted into Rock and Roll Hall of Fame Mar 19, 2001)
1958--Alan Freed's "Big Beat Show" opens at the Fox Theatre in Brooklyn. The usual venue, The Paramount, is vacated because management didn't like the fact there was a riot after Freed's Boston concert. The opener in Brooklyn brought in $200,000 and those performing included Frankie Avalon, Jimmy Clanton, Bobby Freeman, the Elegants, Bill Haley & the Comets and Chuck Berry.
1958-John Lennon and Paul McCartney of a Liverpool band called the Quarrymen, welcome George Harrison to the group.
1959-Horace Silver Quintet records " Blowin' the Blues Away."
1960-Birthday of American composer William Susman, Chicago, IL.
1962- Malvin Russell "Mel" Goode of Pittsburgh, PA, became the first African-American to be a television news commentator when he was assigned by WABC-TV to the United Nations staff, New York City.
1962-- Elvis' tenth movie, Kid Galahad, opens in US theaters, featuring the King as an amateur boxer. Charles Bronson also stars.
1962 - Hackberry, LA, was deluged with twenty-two inches of rain in 24 hours, establishing a state record.
1964---Top Hits
Where Did Our Love Go - The Supremes
The House of the Rising Sun - The Animals
C'mon and Swim - Bobby Freeman
I Guess I'm Crazy - Jim Reeves
1964- Walt Disney's supercalifragilisticexpialidocious "Mary Poppins" released.
http://us.imdb.com/Details?0058331
1964 - Roy Orbison's "Oh, Pretty Woman" was released. It hit number one (for 3 weeks) on September 26th and became the biggest of his career. "Oh, Pretty Woman" was Orbison's second #1 hit. The other was "Running Scared" (6/05/61).
1964-- In a clear case of rock and roll being saved by the British Invasion, Billboard magazine notes that guitar sales are the highest they've been since the advent of Elvis Presley.
1965- Giant Willie Mays breaks former Pirate Ralph Kiner record for home runs in the month of August when the 'Say Hey Kid' connects for his 17th round tripper in an 8-3 victory over the Mets.
1965-cool wave brought 2.5 inches of snow to Mt. Washington for an August record. It reached 25 in Vermont, the earliest freeze on record in many locations.
1966 - The Beatles performed at Candlestick Park in San Francisco, CA. It was the group's last live appearance before they disbanded in 1970. 1966- Beatles last public concert, (Candlestick Park, San Francisco) Also appearing were The Ronettes, and the Remains. Ticket purchases by mail were available from KYA, No. 1 Nob Hill Circle, San Francisco
http://www.televideos.com/prod01.htm
1967- Final TV episode of "The Fugitive". The series originally started on September, 1963. Dr. Richard Kimble ( David Janssen) was wrongly convicted and sentenced to death for his wife's murder, but escaped from his captors in a train wreck. This popular program aired for four years detailing Kimble's search for the one-armed man(BillRaisch) who had killed his wife, Helen ( Diane Brewster). in the meantime, Kimble himself, was being pursued by Lieutenant Phillip Gerard ( Barry Morse). The final episode aired this day in 1967 featured Kimble extracting a confession from the one-armed man as they struggled form the heights of a water tower in a desert amusement park. That single episode was the highest-rated show ever broadcast until 1975. The TV series generated a hit movie in 1993 with Harrison Ford as Kimble and Oscar-winner Tommy Lee Jones as Gerard. (Feb. 28,1983, M*A*S*H, concluding a run of 255 episodes, this 2 ½ hour finale became the most-watched television show at that time---77 percent of the viewing public was tuned in. Cheers last episode on August 19,1993 did not beat this rating nor did Seinfield last on May 14, 1998 nor did my most favorite show, "Mad About You." on May 24, 1999.
http://www.tvtome.com/MadAboutYou/
(Helen Hunt and co-star, Paul Reiser, were both given $1,000,000 per episode salaries for the 1999 TV season of "Mad About You".
1968-Democratic Party National Convention: Antiwar protesters clashed with police and national guardsmen in the streets outside, and hundreds of people, including innocent bystanders and members of the press, were brutally beaten by Chicago's finest.
1968-Cream and Electric Flag opened at Fillmore West, San Francisco.
1969 - To compete with Johnny Carson (NBC) and Joey Bishop (ABC), CBS-TV presented Merv Griffin on late-night TV. Johnny ruled -- staying on top for almost 23 years to come.
1971 - Hank Aaron became the first baseball player in the National League to drive in 100 or more runs in each of 11 seasons.
1971 - No. 1 Billboard Pop Hit: ``Uncle Albert/Admiral Halsey,'' Paul & Linda McCartney. McCartney had a real Uncle Albert, who he said would quote the Bible when he got drunk.
1972---Top Hits
Brandy (You're a Fine Girl) - Looking Glass
Alone Again (Naturally) - Gilbert O'Sullivan
Long Cool Woman (In a Black Dress) - The Hollies
If You Leave Me Tonight I'll Cry - Jerry Wallace
1972-Preisdent Richard Nixon announced that a White House investigation of the Watergate break-in, conducted by White House counsel John Dean, revealed that administration officials were not involved in the burglary.
1974- 600 Catholic nuns adopt a resolution calling for the ordination of women priests in the Roman Catholic Church.
1974-Moses Malone became the first basketball player to jump from high school to professional basketball, skipping college to sign a contract with the Utah stars of the ABA.
1977- Lou Brock stole the 893rd base of his career, surpassing Ty Cobb's modern record for career stolen bases. Ricky Henderson in 1982 breaks Brock's for stealing the most bases in one season with 122.
1979-Sheridan Broadcasting Corp purchases Mutual Black Network, making it the first completely Black owned radio network in the world.
1980---Top Hits
Magic - Olivia Newton-John
Sailing - Christopher Cross
Take Your Time (Do It Right) - The S.O.S. Band
Drivin' My Life Away - Eddie Rabbitt
1981-The Pretenders "II" LP enters the chart.
1981-The soundtrack to the film, "Heavy Metal" enters the album charts. The LP features tracks by Stevie Nicks, Cheap Trick, Devo and Sammy Hagar.
1982-- No. 1 Billboard Pop Hit: ``Abracadabra,'' Steve Miller Band.
1984 - Edwin Moses won the 400-meter hurdles in track competition in Europe. It was the track star's 108th consecutive victory.
1984-high temperatures at Topeka, KS reaches 110 degrees for the first time since the dust bowl of the 30's.
1986 - The former "American Bandstand" studio, at the original home of WFIL-TV in Philadelphia, PA, was placed on the National Register of Historic Places. The studio is located at 4548 Market Street.
1987-Los Lobos' remake of Ritchie Valens' 1959 classic, "La Bamba" hits #1 on the pop singles chart and stays there for three weeks.
1987 - Some of the most powerful thunderstorms in several years developed over the piedmont of North Carolina, and marched across central sections of the state during the late afternoon and evening hours. Baseball size hail was reported around Albemarle, while thunderstorm winds downed giant trees around High Falls.
1988 - Cool air invaded the north central U.S. Ten cities reported record low temperatures for the date, including Bismarck ND with a reading of 33 degrees. Deerfield, a small town in the Black Hills of South Dakota, reported a low of 23 degrees. The remnants of Tropical Storm Chris drenched eastern Pennsylvania with up to five and a half inches of rain, and produced high winds which gusted to 90 mph, severely damaging a hundred boats in Anne Arundel County MD.
1988---Top Hits
Monkey - George Michael
I Don't Wanna to Go on with You like That - Elton John
I Don't Wanna Live Without Your Love - Chicago
The Wanderer - Eddie Rabbitt
1989-- In a special election, Ileana Rose Lehtinen (R-FL) becomes the first Cuban-American elected to the U.S. Congress.
1990 -Saddam Hussein declares America can't beat Iraq. By the end of 1990, 580,000 Iraqi troops were believed to be in Kuwait or southern Iraq. Facing them were 485,000 troops of 17 allied countries. Earlier, on August 10 at a meeting in Cairo, only 12 of the 21 member nations of the Arab League voted to support American troops.
1991- the Soviet Communist Party suspended parliament, thus ending a 75-year control of the USSR. Democratic change was sought and the struggle still continues today. Perhaps ending the hunt in the United States to "halt" communism. Capitalism won out.
1992-Guns'n'Roses "November Rain" peaks at #3 on the pop singles chart.
1998---Top Hits
I Don t Want To Miss A Thing- Aerosmith
The First Night- Monica
Crush- Jennifer Paige
My Way- Usher
2002- To show their displeasure about tomorrow's impending strike, fans at Devil Ray-Angel game begin throwing foul balls back onto the field at Edison Field and over a100 people are ejected for throwing trash. New words are added to the traditional seventh-inning rendition of "Take Me Out to the Ballgame" as many of the fans in attendance begin to chant, "Don't strike! Don't strike! Don't strike!".
2005 - Hurricane Katrina made landfall in Plaquemines Parish in southeastern Louisiana early on the 29th with maximum sustained winds near 125 mph, a strong category-three, and the third most-intense land falling hurricane in U.S. history. The center of the hurricane passed just east of New Orleans, where winds gusted over 100 mph. Widespread devastation and unprecedented flooding occurred, submerging at least 80 percent of the city as levees failed. Farther east, powerful winds and a devastating storm surge of 20-30 feet raked the Mississippi coastline, including Gulfport and Biloxi, where Gulf of Mexico floodwaters spread several miles inland. Rainfall amounts of 8-10 inches were common along and to the east of the storm's path. Katrina weakened to a tropical storm as it tracked northward through Mississippi and gradually lost its identity as it moved into the Tennessee Valley on the 30th.
2005--- Fats Domino, now 77, is rescued from his Ninth Ward home in New Orleans after the devastation of Hurricane Katrina.
2009-A 1970 interview with John Lennon, in which he revealed some of the reasons that The Beatles split, appeared in Rolling Stone magazine. John said that his band mates disrespected and "insulted" his wife, Yoko Ono, adding, "They despised her... It seemed I had to be happily married to them or Yoko, and I chose Yoko." He also took a shot at his former songwriting partner, saying "We got fed up with being sidemen for Paul."

-------------------------------------------------------------

SuDoku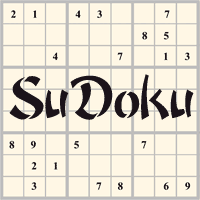 The object is to insert the numbers in the boxes to satisfy only one condition: each row, column and 3x3 box must contain the digits 1 through 9 exactly once. What could be simpler?
http://leasingnews.org/Soduku/soduko-main.htm
--------------------------------------------------------------

Daily Puzzle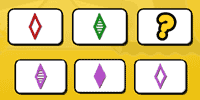 How to play:
http://www.setgame.com/set/puzzle_frame.htm
Refresh for current date:
http://www.setgame.com/set/puzzle_frame.htm
--------------------------------------------------------------


http://www.gasbuddy.com/
http://www.gasbuddy.com/GB_Map_Gas_Prices.aspx
http://www.gasbuddy.com/GB_Mobile_Instructions.aspx
--------------------------------------------------------------

Weather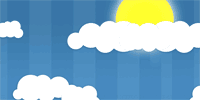 See USA map, click to specific area, no commercials
--------------------------------------------------------------

Traffic Live---
Real Time Traffic Information
You can save up to 20 different routes and check them out with one click,
or type in a new route to learn the traffic live
--------------------------------