Debbie Monosson of Boston Financial & Equity is still
celebrating Boston's Win over the "D" Yankees.
Hooray for Debbie, a real fan, and let's hear
it for the Red Sox in the World Series!

Vendor Account Executive: Troy, MI, Proven sales exp in developing vendor relationships. Must be knowledgeable in all aspects of leasing. Strong communication skills. Send email to resume@leasecorp.com
About the Company: Lease Corporation of America is a well established, 16 year old, national equipment leasing company.
Thursday, October 21,2004
Headlines---
Classified-Leasing Industry Attorneys
Pictures from the Past---Peter Eaton Goes to Monterey
Van Etten Hitting Home Runs at SilverMark Capital
The History of UAEL---Part III
EDS/Vodafone Introduce Global BlackBerry Service
GATX Elects Brian Kenney as President of GATX
Phil Smith Lakeland Bank's Equip. Leasing Div. VP
Pacific Capital Bank Equipment Leasing Division
Collection Problems, Solutions at ELA Convention
McCue Systems Welcomes National City Commercial Capital
CIT Captures Top SBA Volume Lender Ranking 5th Year
CIT Announces Quarterly Dividend 3rd Quarter
Baseball Poem –The Curse of the Bambino
########  surrounding the article denotes it is a "press release"
   (The above is a quote from his partner Mark McQuitty, when asked
    if he thought Jim Raeder would ever reveal the culprit
    who set him up with the New York Times and sent
    defaming e-mails about their company to their funding
    sources. Jim, if you have any complaints, see your
    witty partner.
  (A special thanks to Patrick Byrne of Balboa Capital
   for being such a good sport in this running gag.
      Under Mr. Byrne's leadership at Balboa, the positive changes
    he has made at his company, including bringing back a sense
    of humor, plus making serious changes, such as giving a
   key position to Curt Lynse--- business has increased
    over 25% and morale has never been higher.  Thank
    you again, Pat, for you good sense of humor. Odds are 1-to-10
    business will continue to improve under your
    company's new leadership. Look out Marlin Leasing!  editor)
-------------------------------------------------------------------------------
Classified-Leasing Industry Attorneys
In an effort to increase the number of attorneys who specialize
in equipment leasing, Leasing News is removing the requirement
of belonging to a leasing association.
In order to serve the many readers who are seeking representation or small to medium size lessors looking for geographic representation, we will now accept those firms who qualify for specializing in equipment leasing.
Here are present law firms for readers to contact:
California - statewide: CA     "ELA"
5-attorney creditors rights law firm, in biz 25 yrs +, specialize all aspects of creditor representation. Primarily represent equipment lessors & funders, plus collection and creditor rep. in bankruptcy.
Email: phemar@hemar.com 
Website: www.hemar.com 
California - statewide: Encino, CA.   "ELA"
24 Attorney AV-rated Law firm representing the Leasing Industry for over 25 Years. We specialize in Lease-enforcement, collection and representation in Bankruptcy Court.
Email: sjenkins@hemar-rousso.com
Website: www.hemar-rousso.com
Connecticut, Southern New England:
EVANS, FELDMAN & BOYER, LLC Collections, litigation, documentation, portfolio sales and financing, bankruptcy. We represent many of the national and local leasing companies doing business in this state. Past chairman EAEL legal committee. Competitive rates.
Email: rcfeldman@snet.net     EAEL
Law Firm - Service, Dallas, TX. ELA
Mayer regularly practices in leasing, secured financing, project development and finance and corporate finance.
Email: dmayer@pattonboggs.com
Website: www.pattonboggs.com 
Los Angeles, Statewide: CA.    "ELA"
Aggressive creditors rights law firm specializing in equipment leasing handling collection matters on a contingency, fixed fee or hourly basis.
Email: RGarwacki@prodigy.net 
Los Angeles -statewide: CA      "ELA "
Practice limited to collections, bankruptcy and problem accounts resolution. Decades of experience. 10-lawyer firm dedicated to serving you. Call
Ronald Cohn, Esq.
(818)591-2121 or email.
Email: rrcohn@aol.com   
National: 
Full staff of attorneys and legal assistants work with Group Leader Barry S. Marks to ensure prompt, cost-effective responses to client needs:
Email: poetbarry@aol.com
Website: www.leaselawyer.com
National:
Coston & Lichtman: Business attorneys serving the lease-finance industry since 1980. Transactional, documentation, corporate; workouts, litigation, bankruptcy. Chicago & Florida offices. Jim Coston, CLP (Members: ELA/UAEL/MAEL)
Email: Jcoston@costonlaw.com
Website: www.leaselawyer.com 
Northern California - Statewide: CA "EAEL" "ELA"
San Francisco expertise at Marin County prices; practice limited to equipment leasing and finance with 22 years experience, testimonials.
Ken Greene, Esq.
Vox: 415 461 3777
Email: keng@kengreenelaw.com
Website: www.kengreenelaw.com
If you are interested in posting a "free" listing,
    please go here to place your information:
http://64.125.68.90/LeasingNews/PostingFormAttorney.htm
---------------------------------------------------------------------------
Pictures from the Past---Peter Eaton Goes to Monterey
1991- "Peter Eaton, CLP, First National Leasing Palo Alto, California, took his role as Chairman of the Western Association of Equipment Lessor's Crystal Anniversary Conference in Monterey, California, to heart.  He is shown above catching a few waves—still sporting a tuxedo jacket and bow tie."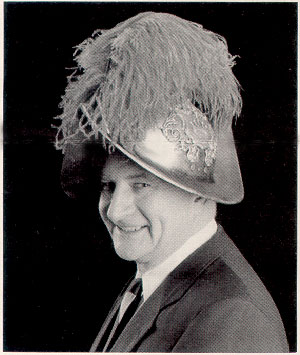 "Don't get lost in the New World of Leasing"
May 12-15,1994,  Hyatt Regency, Monterey, California
No picture would be complete with Peter on his motorcycle.
Missing from our collection, Peter as the horseman
(his first real sport, quite a rider, his wife and children say)
and his new love, golf.  If you have one, send it and we will
print it, especially if taken in Monterey, California,2004.
------------------------------------------------------------------------
Van Etten Hitting Home Runs at SilverMark Capital
Pictures from the Past
Featured on Leasing News: 6/05/2003
---1997---
Fred Van Etten
http://two.leasingnews.org/imanges_uael_wael/Fred_Van_Etten.jpg
"The man" in Houston, Texas. He recently left Redstone Bank. News at Eleven.
The group at First Sierra/Sierra Cities considered him the "best boss"
and was very popular, according to his peers such as Charlie Lester, Mark McQuitty, and whatever happened, Van Etten was well respected by
all sides.
February 6,2002 about Mr. Van Etten:
http://www.leasingnews.org/Conscious-Top%20Stories/whateverFred.htm
Fred Van Etten, CEO of SilverMark Capital, says they are doing very well in the small ticket market, particularly in the short amount of time, and have retained a private recruiting firm to hire more salesmen.
He also says SilverMark Capital, a division of Sterling Bank of Houston, Texas, will continue to grow its lease portfolio by acquiring equipment leasing and loan contracts through the end of the year.
"The leasing acquisition program is designed to help address the capital and liquidity needs of independent leasing companies, bank leasing operations, captive leasing programs, and established lessors serving the small-ticket leasing market, Van Etten said. "In addition,  Rick Anderson is doing a great job in acquiring leasing portfolio's."
Andersen, Chief Operating Officer of SilverMark Capital, said that the division has closed a number of acquisitions and is in various stages of completing several more.
"We are pleased to see that interest in the program has been significant," he added, wanting leasing news to mention if readers wanted  more information on SilverMark Capital's acquisition program, please contact him at (888) 776-8010.
About SilverMark Capital
SilverMark Capital is a division of Sterling Bank, which was named to FORTUNE Magazine's 2004 List of the 100 Best Companies to Work For in America.  With assets of more than $3 billion, Sterling Bank operates 37 offices in Houston, Dallas, and San Antonio.  The bank's holding company is Sterling Bancshares, which trades its common stock through the NASDAQ National Market System under the symbol SBIB.  For more information about SilverMark Capital and Sterling Bank,
please visit
___________________________________________________
Classified Ads---Help Wanted
Brokers

Brokers. We get deals done! We can help you make more money. We are on top of the changing marketplace with more sources due to our volume. Must have 4 years of leasing experience w/ strong client base. 70% Commission, 70% Residual. Barbara Griffith bgriffith@socalleasing.com or 714-573-9804
About the company: SCL has been in business for 12 years. We are contracted with multiple funding sources which enables us to provide more competitive rates and flexible terms and conditions.
Funding/Loan Processor

Funding/Loan Processor: Irvine, CA. Experienced Lease/Loan Processor to join growing operations staff. Must be organized and very detail oriented. Leasing experience helpful but not main determinant.
Vendor Sales Specialist: Experienced in developing relationships & vendor programs. Will need to establish/head our new vendor division. Must be knowledgeable in all aspects of leasing from the broker lessor perspective.
Please E-mail resume to: elang@nationwidefunding.com
About the Company: Nationwide Funding, with its prime location in Southern California and offices in Chicago, has been able to secure specialized credit facilities and create funding partnerships with a wide variety of financial institutions. This diversity allows us to be a complete funding partner for your business.
Dealer Credit Finance Analyst / Dealer Credit Finance Services Supervisor
National Account Manager

National Accounts Mgr: Truck/Trailer Industry. Must generate minimum of $500K/month. Click here for detailed description & resume submission info.
Trinity Capital, a subsidiary of Bank of the West, is a national leader in the equipment financing industry with a consistent presence and superior reputation.
[Top]
Vendor Account Executive

Vendor Account Executive: Troy, MI, Proven sales exp in developing vendor relationships. Must be knowledgeable in all aspects of leasing. Strong communication skills. Send email to resume@leasecorp.com
About the Company: Lease Corporation of America is a well established, 16 year old, national equipment leasing company.
--------------------------------------------------------------------------
The History of UAEL---Part III
by Kit Menkin
ransitions '93

Introducing
WAEL's new
Executive Vice President

Dr. Raymond M. Williams, CAE
on C. Bednerik, CAE, WAEL's executive vice president for the past four years, packed up his sloop, "Persuasion," recently and sailed toward the sunny Caribbean. Well, something like that. Actually, he moved to another position as executive director of the Florida Pool & Spa Association, headquarters in Sarasota, Florida.
Before Bednerik came aboard WAEL, the association had been run by MAS, a multi-association management form headed by Art Schwartz. In 1988, the WAEL Management Selection Task Force recommended Bednerick, a 20 year association executive for the job. Chosen form a filed of more than 400 candidates, he assumes his post on December 5, 1988, and left December 31, 1992.
According to WEAL President Gordon Roberts, "Jon was deeply committed to WAEL and contributed significantly to our growth as a mature, independent organization. We told Jon that we wanted to be member-driven, and he helped us learn how to do that, while also providing us with a strong, professional staff."
Last month, another extensive, national search was conducted by the 1998 WAEL Executive Committee, and Dr. Raymond M. Williams, CEA, was selected to replace Bednerik as WEAL's new executive vice president. He joined the WAEL staff in Oakland on January 4, 1993.
According to 1992 WAEL President Hal T. Horowitz,, CLP, "Ray's is a highly qualified association professional with a solid experience and excellent credentials. Ray's experience in chapter operation and trade show and convention planning will serve our organization well as we continue to grow nationally."
Williams, 50, brings 10 years of association management experience to WAEL, plus and additional five years' sales and marketing management experience in the private sector. He received his doctorate in education form Claremont Graduate School in 1979, having already received his master's in educational administration for California State University, Long Beach in 1972. Williams also holds a bachelor's in English/rhetoric. In short, he is smart guy. But he also has a sense of humor and laughs easily. When asked about a meaning of life he replied, "it's true, life is difficult, but it gets a lot easier if you don't take yourself too seriously."
Williams describes himself as "a people person who can get things done." And the proof, as they say, is in the pudding. He's authored several books on topics such as sales fundamentals, financial management, merchandising, credit and collection, management, and general business principles. While holding such positions as director of marketing and education for the National Association of Music Merchants (NAMM) and as executive vice president of the Associated Builders & Contractors, Inc. (ABC), he handled staff administration, sales, promotion, fund-raising, budget control, membership, recruitment and retention, government relations, group insurance, and record maintenance.
A Certified Association Executive (CAE), he also holds an ASAE Association Management Certificate from American Society of Association Executives, a Blanchard Management/Leadership Certificate, a Dale Carnegie Sales Management Certificate, and several teaching and education credentials.
In fact, a good deal of his career has focused on education. When asked what motivated him to move from education to association management (he was assistant high school principal of Los Angeles city school in the early seventies), Williams replied, "I still consider education an important part of my job. I don't think education necessarily has to happen in a classroom. Education is usually one of the mail reasons a person is to network and the two really go hand in hand. When you meet someone at a WAEL workshop or seminar, you have an opportunity to learn something form your presenters. You also have the opportunity to start conversations with people enrolled in the workshop. you might learn more from them than you do the presenter. Or, you might even close a deal."
His goal for '93?
"I'll be involved in making sure the Certified Lease Professional (CLP) program becomes an even more attractive certification, and I hope to encourage more people to take advantage of it. I am fortunate to have inherited a highly professional staff and a well-run office. My predecessor did an excellent job helping WEAL put itself 'on the map,' so to speak along the same path."
Regarding his style of management, Williams replied, " I try to encourage a participate rather than dictatorial workplace. Basically, nobody is more important that anybody else. With such a small office, we all need to help each other. We can't afford specialists--people who just do one thing.' In addition to Williams, the WEAL staff includes Sharon Ortiz, director of administration, Julie McLean Knight, ABC, director of publications, and Estarlita B. Green, administrative assistant.
So, what does he think of WAEL so far? "I am very encourage by the talent and support of my staff because it will be through them and our volunteers that WAEL's goals are reached. And, I've never seen such an enthusiastic and well-educated membership. WEAL members and its leadership are extremely proactive in meeting the challenges of the future. WAEL members generally want to give back something to their industry. My position as executive vice president is to help members nurture their industry grows and prospers right along with WAEL membership."
WAEL membership, unfortunately, dipped slightly in '92, along with the economy. How will Williams address membership recruitment and retention?
"The key to membership growth is to retain current members. If you can retain 90-95 percent of your members, you are going to grow. It's not just the leaderships volunteers who have to be committed to WAEL. Each member has to support WAEL and help it become more responsive to their own needs. I'll be encouraging their continuing support. They have to realize that joining WAEL not only helps them and their business, but it also helps them and their business, but it also helps the whole industry. The stronger we are in membership, the stronger our voice will be on legislative matters. WAEL is a home for small-to-medium-ticket equipment leasing professionals. I also plan to send hand written thank-yous to those folks who have rejoined. I want to remind members that this is their association. If we aren't meetings members' needs, then we aren't meeting members needs, then we aren't doing our job, and they need to let us know."
As far as membership recruitment goes, "That's really something every member can do. People listen to their competitors and their peers when it comes to joining a professional association. What I can do is help the WAEL leadership to develop an overall marketing plan and make sure the Association stays on curse."
WAEL's national growth is another thing Williams is looking forward to. "I'm very encouraged be the direction of the WAEL leadership is expanding to different regions in the U.S. I believe WAEL membership is a product that will be bought by leasing professionals from New York to Sacramento. I also feel good about the production of the CLP Home Study Course. It provides a great opportunity for many more leasing professionals to achieve the CLP designation."
His long-term goals?
Williams concluded, "I look forward to a long and fulfilling career working with commercial finance and equipment leasing professionals and helping to established WAEL as one of the most prestigious and best trade associations in the industry."
|WAEL Newsline | Winter 1993 |
The 1995 Western Association of Equipment Leasing Staff: (back row, left to right) Raymond Williams, Ph.D.,CAE, 1995 President Jim Merrilees, Sharon Ortiz; Front row, left to right) Estarlita Green, James Geluz, Loretta Lowe.
"1995 brings numerous changes to the WAEL Staff. Executive VP Ray Williams, PH.D., CAE, has earned a re-certification from the American Society of Association Executives.
Congratulations are in order for Sharon Ortiz. She was recently promoted to VP of Operations. This new positions puts her in charge of the day-to-day activities of the office. Formerly Director of Administration, she has been with WAEL for nearly five years.
"Additional congratulations go to Loretta Law, WAEL's Meeting Planner. She earned her Certified Meeting Planner (CMP), which is administered by Convention Liaison Counsel.
WAELOPOLY: Ken Greene to the Rescue
 " I am not certain where Barry Dubin was involved though I recall
    that he was, perhaps as a Board member at the time.
  "I remember receiving a frantic phone call from Ray Williams.
  He had been contacted by counsel for Parker Brothers, which makes Monopoly.  The company had somehow obtained a copy of Waelopoly. Ray had created  the board game as a conference souvenir, in connection with the conference theme.
  Ray had made all kinds of plans. I think that Jim Lahti was going to be Mr.  MoneyBags, if I remember the name of the principal character correctly, and the conference was essentially based on the game theme.
"Parker Brothers was not happy with us. They contended  that WAEL was infringing on their copyright, and threatened to bring suit in federal court back east, seeking an injunction and treble damages for copyright and trademark infringement, and attorneys' fees.
"I contacted their counsel, who demanded that we stop  distribution of the game, and anything else with relating to it, and that we change the theme of the conference.
"We settled. We agreed to stop production and/or distribution of the board game and to send all outstanding copies to be destroyed by the company.
"We agreed not to use any characters. I think in the end Parker Brothers agreed  we could use the game as the conference theme, but could not directly use any characters names or likenesses. No money changed hands. They did not get their $200, as we did not pass go. At least we did not go directly to jail.  I don't recall exactly how this played out, as it was  some time ago, and I am undoubtedly getting senile.
"If any has a different recollection, I would love to hear from them, as it was quite and adventure."
    Ken Greene
    Law Offices of Kenneth C. Greene
    938 B Street
    San Rafael, CA 94901
 ---
"Hi Kit, Great to hear from you! To attempt clarification. Barry Dubin was on the Board at the time. As such, he was the appropriate person to sanction the "Waelopoly" theme.
" Actually, at the beginning, Barry was very involved, spending a full Saturday w/ the WAEL staff helping to assemble several thousand packages.
" It was later when we received the 'cease and desist' order that Ken generously agreed to help ( pro bono) and eventually saved our  bacon. Ken is very accurate in his recollections, except on one point- it was the Hasbro Co. which was up in arms.
"As an aside, I'd like to say that Ken was typically unselfish w/ his time and efforts. Without his expertise, WAEL definitely would've experienced a significant loss.
"Once again, thank you, Master Greene, for help above and beyond the call of duty in a most noble and memorable adventure!"
Whoelsebut,
Ray
Tallest person, Ken Greene, Esq-Ken Green and Associations, 2000 United Association of Equipment Leasing  (UAEL) Spring Conference Chairman---In front of him, left to right:  
Alan Collier, TotalFunding.com, Trish Williams and UAEL Executive Vice-President
Dr. Ray Williams.
What followed were years of growth, including the expansion
of the organization into a national effort, growing to equal
representation on both the East and West Coast, strong
regional representation and involvement, actually changing
the name and creating a logo to become the United Association
of Equipment Leasing.  They key thrust was education, as evidenced
by the March/April 1996 UAEL Newsline  (edited both for
space, but also CLP functions, once under this committee,
grew to becoming independent supported by other leasing
associations: www.clpfoundation.org )
(((((((((((((
"Just over three years ago, the Education Committee seemed to have ceased activity. Now, under the leadership of Chair Robert Teichman, CLP, it's become a healthy, dynamic force for the association. For Teichman, providing lease education has become …"
     March/April 1996 UAEL Newsline
The Heart of the Matter
UAEL was formed with a very clear purpose. The Associa­tion pledges to "provide and promote programs which en­hance business opportunities" for its members. And at the heart of this pledge is the Edu­cation Committee. "The As­sociation exists to provide edu­cation," Robert Teichman, CLP, Education Committee Chair, said. Under Teichman's leadership, the committee fulfils this purpose in two ways: first, by providing quality educational programs; second, by admin­istering the Certified Lease Professional (CLP) program.
Off-Again, On-Again
But the Education Committee's activity wasn't always so well-defined. Indeed, as recently as 1993, the Education Committee had no ac­tivity at all. "The committee pretty much dissolved in 1993," Teichman, Senior VP, Belved­ere Equipment Finance Cor­poration, recalled.
With Teichman's appoint­ment, however, the Education Committee enjoyed a revival. Teichman performed this re­suscitation by providing the committee with a direction. "The Education Committee functions as a clearinghouse for ideas, taking suggestions from our members and turning them into programs," Teichman ex­plained, detailing his organizational operation. In addition, the committee became respon­sible for administering the CLP program, following a di­rective from the Board of Directors.
Creating a Higher Standard

This new-found direction has translated into high levels of energy and success for the association's educational body. Having developed programs gathered by the "clearinghouse of ideas," the Education Com­mittee can offer UAEL's re­gions any of 21 different programs. Teichman points out that the programs fall into three distinct categories.
 At the end of 1994, there were 34 CLP des­ignates, representing the 10 years the pro-gram had existed. Since then, that num­ber has grown to 52, adding 18 new des­ignates in just over a year. "The certifica­tion program is something I'm particularly proud of, "
Teichman beamed.
In addition, the committee published The Leasing Professionals' Handbook, a comprehensive text detailing leas­ing practice.
Looking to the future, he sees the Education Committee staying at the forefront of UAEL activity. Not only has education become a primary function of the association, it also plays a major role in improving the industry itself. "The committee will play an important role as long as there is a need for continuing education and certification." Furthermore, Teichman sees the Education Committee as a conduit be­tween the members and leadership. "There has to be a place where ideas can come in and go out," Teichman deter-mined. And his committee has served that purpose well.
--- 
Perhaps explaining the change from WAEL to UAEL is best from this
written by then President Jim Merrilees in the Summer, 1995 UAEL
Newsline:
Setting the Course
Our 20th year has brought a number of changes - a name change, growing membership diversity increased activity. But many have wondered how this changes UAEL's direction. UAEL President Jim Merrilees shows us the way.
By now, you have no doubt heard about our name change from WAEL, which had stood for Western Association of Equip­ment Lessors, to UAEL, the United Association of Equip­ment Leasing. By just looking at the two names, it's readily ap­parent that UAEL better repre­sents our members. We have nationwide membership, not just "western." Our members include brokers, lessors, funders, and suppliers. I believe that, in our 20th year, it is no accident that our members gave us the ap­proval to address such an important issue - an issue that has been discussed for a long time. But, having approved the new name, many members have had ques­tions: "What is the meaning of this change? Does this change the direction of the association?" In this column, I want to relate to you my thoughts, in addition to the Board of Directors ideas, on our name change and what effect it has, if any, on the direc­tion of UAEL. These thoughts will be expressed in more detail in the Fall Edition
of Newsline
The most evident sign of change is the Board's approval of the Task Force's recomendation to give full membership rights to what were our "Associate Members." The category; now called Services Members,  will allow every UAEL member to participate with votes. Final approval of this proposal will be determined by the members at the Annual Conference.
Much of your association's energy will he spent on going further in the direction we have al-ready set. I believe we must up-hold the tradition of providing members with valuable educa­tional resources at various levels. We will expand seminars for ev­ery member. Programs will be offered that "keep things inter­esting" for our experienced mem­bers. Conversely; we will offer entry-level leasing skills presen­tations for our members who just entered the industry. By offer­ing this variety; we can embrace new members from all over the country But, in order to achieve this, our regions must remain ac­tive and strong.
Several years ago, the Board of Directors faced a tough deci­sion: should we let the regions take on more responsibility or not? As with any decision, the hoard was split: sonic were for "decen­tralizing" and letting the regions have more control; others were for asserting more "centralized" control. Decentralizing won out. And it looks like we made the right decision. Today; the regions have proven to he the founda­tion of strength of our associa­tion, with superb assistance from the UAEL staff. This focus on regional activity- has set our course - our direction - for the future.
So far, going in this direction has paid off. Our staff is sec­ond-to-none. We have more re­gions, regional meetings, and quality local events than ever before. Our membership is the most diverse it has ever been. Our conferences are highly re­garded by the leasing industry. Leadership - your Board of Directors - is energetic, vocal, and truly caring. An exciting sign of the times is younger members asking me how they can get in­volved. After reading these signs, I feel truly optimistic about our direction together as leasing professionals. Let us celebrate the achievements that took lots of people 20 years to create. You can do this while lending a criti­cal eye - a Vision of the Future - by communicating your thoughts and views of your association to me, the board, committee chairs, and the staff We're always open to your opinions. You can also do this by participating. I en-courage you to take advantage of our fine programming: meetings, seminars, social events. So set course for our next national meet­ing, the Annual Conference & Exposition and Third Annual Legal Workshop. I look forward to seeing you in San Antonio.
   Jim Merrilees
October 3,2000, Leasing News:
" Whoelse, but...is Gone"
"Raymond M. Williams, Ph.D. CAE, president of the Northern California Chapter of the American Society of Association Executives, and for eight years executive vice-president of UAEL, was terminated by the Board of Directors of the United Association of Equipment Leasing. He was reportedly asked to resign, but took the matter to the full board. He thought he had the votes, but did not.
"Previous presidents were not surprised, but did not want to go on the record although they did tell me about their term, off the record, and current issues may concern the costs of two conferences this year, alleged lack of control, no membership 2000 directory, and a host of issues that now may be considered innuendo. Dr. Williams did serve for almost eight years, following Jon Bednerik, CAE. He was very popular among the membership.
"There is speculation on Dr. Williams' replacement, but with Joan Dalton and Cindy Sprudle in place, it is perceived management appears to be well under control. It may be ironic to some that Dr. Williams hired Cindy Spurdle, former National Association of Equipment Leasing Broker Executive Director, and she now is "temporarily" helping direct the organization along with Joan Dalton. Estarlita Green, administrative assistant for eleven years, left the association last month to continue her gift basket business, she told me. Stay tuned, as there will be more changes here."
"The departure came hot and heavy:
"from Hal T. Horowitz, Past President:
"It seems to me that somewhere back around 1989 or 1990 WAEL put
together a long-overdue strategic planning session. This was chaired by past president Bob Jacobson and among its committee members were Bill Grohe, Jim Swander, myself and with apologies to those whom I cannot remember, a handful of others. There were several meetings of this committee which ultimately presented a wide range of recommendations to the Board for long term growth of the Association, among which included becoming a national organization. This was at least three years before Ray Williams became our Executive Director. It had nothing to do with Ray's goals or personal plans, nor for that matter with Jon Bednerik's. The ideas that emanated from that group came from the members itself.
"I believe Ray was hired in 1993. It was, if I recall correctly, at the 1991 planning meeting, when I was vice president under Bill Grohe, that we were kicking around name changes (one of the suggested of which was World Association of Finance and Leasing (WAFL) or something like that). Obviously, that one was rejected.
"You can check with Bill Grohe, Gordon Roberts and a few others, but I'm relatively sure you will find that the ultimate decision to become a national organization, and in fact, any decisions regarding the future and the policy of WAEL/UAEL following the loss to our organization of Art Schwartz, was entirely member driven. If Bob or any of the current members of UAEL do not like what the Association has become, look inward, not outward. Let them blame me and the others who were part of the leadership of the time, and themselves more recently for not taking steps to correct what they (rightfully or wrongfully) consider worth grousing about . Jon and Ray were not without faults, ambition perhaps among them, but neither of them is responsible for the condition, good or bad, of the Association today.
"Bob Rodi's comment that Ray Williams wanted to be Mike Fleming when he grew up is inappropriate. The Ray I and others were involved in hiring was charged with providing an administration, not a leadership. During the time I knew him, be became passionate about the Association and the friendships he made and only wanted to see it prosper and do well. Whatever Ray's "concept for growth" may have led to, the "misdirected and ineffective" leadership was ours, not his. Ray was an employee, not a leasing professional and he always admitted that, at least when I knew him and was involved."
Hal T. Horowitz
Past President"
In the end, a settlement was made with one of the conditions
by the board to not reveal the terms of the "golden parachute."
Dr. Williams accepted the departure gracefully. The membership
did not.  There is no doubt he was extremely popular with
the membership, traveling to many regional meetings, always
available for a problem from a member, and if he had one
problem, to quote him directly," too much on my plate."
His main fault: He was a workaholic. He always tried to please everybody.
Ray, as president of the Northern California Chapter of the American Society of Association Executives reportedly found employment quite easily, and wished the best to his friends:
"I am very proud of what was accomplished at WAEL/UAEL during my tenure. Enhancement of publications, the CLP handbook, the CLP academy, national expansion, jointly sponsored conferences and the regional funding symposiums: these were all accomplished by a visionary leadership -- the best that I have ever had the privilege of working for and with.
"WAEL/UAEL's leaders were some of the best minds in the industry. Most of these people are still there and they still have the best interests of the industry at heart. Because of them, UAEL. will survive and prosper.
"Thank you for the opportunity to give credit where it is surely due. "
Whoelsebut,
Ray
       Tomorrow----Part IV
------------------------------------------------------------------------
EDS and Vodafone Introduce Global BlackBerry Service
  Bank Technology News
EDS and Vodafone announced a large-scale global deployment of a mobility service with the launch of a managed BlackBerry service for ABN Amro Bank of the Netherlands. EDS says such a global deployment is unprecedented. The service connects individuals for "anytime anywhere" communications. It provides access to email, calendars, contacts, task lists, corporate intranet and the Internet. The solution allows workers to take advantage of downtime and have more control over how they work, EDS says. In the ABN Amro pilot, employees worked via their wireless devices an average of 48 minutes each working day and 40 minutes on weekends.
### Press Release ########################
GATX Board of Directors Elects Brian Kenney as
President of GATX Corporation
CHICAGO----GATX Corporation  announced that its Board of Directors has elected Brian A. Kenney as president of GATX Corporation. Mr. Kenney was also elected to the GATX
Board of Directors.
 Mr. Kenney, 45 years old, was most recently the chief financial officer and a senior vice president of GATX Corporation.
The Board also announced that it expects that Mr. Kenney will be appointed chief executive officer of GATX Corporation in conjunction with the Company's annual shareholders meeting in April, 2005.
Ronald H. Zech, 61 years old, will continue as chief executive officer until that time and will continue as chairman of the board until his planned retirement in October, 2005.
Mr. Zech stated, "The election of Brian Kenney as president reflects the board's commitment to ensuring a smooth and effective management succession at GATX. The board reviews succession plans and alternatives on an ongoing basis, and Brian's appointment is the result of this thorough process. Since joining the company in 1995, Brian has distinguished himself as a strong leader in all aspects of our operations. He couples financial expertise with a deep understanding of our core businesses, strategic initiatives, opportunities and challenges. Brian was integral to our success in managing through the recent economic downturn, and the strategic clarity and decisiveness that he displayed during that period will continue to serve GATX shareholders well as he assumes this leadership role."
Mr. Kenney will retain responsibility for financial functions for an interim period until his successor as chief financial officer is selected.
Mr. Kenney joined GATX Corporation in 1995 as Treasurer, was promoted to vice president of finance in 1998, to chief financial officer in 1999, and to senior vice president in 2002. Prior to joining GATX, Mr. Kenney was a managing director, corporate finance and banking with AMR Corporation, which he joined in 1990. Prior to that, he held management positions with United Airlines and Morton International, Inc. Mr. Kenney received his BBA from the University of Notre Dame in 1981, and his MBA in finance from the University of Michigan
in 1983.
COMPANY DESCRIPTION
GATX Corporation (NYSE:GMT) is a specialized finance and leasing company combining asset knowledge and services, structuring expertise, partnering, and capital to provide business solutions to customers and partners worldwide. GATX specializes in railcar, locomotive, and aircraft operating leasing.
Investor, corporate, financial, historical financial, photographic and news release information may be found at www.gatx.com.
### Press Release #######################
Phil Smith to join Lakeland Bank's Equipment
Leasing Division as Vice President.
On Monday October 25th, Phil Smith will join the staff of Lakeland Bank's Equipment Leasing Division. Phil will be a Vice President and involved in the general management of the division including credit, operations, and third-party relations.
Phil brings with him over thirty years experience in the leasing industry. He has an extensive background in credit, collections, documentation, operations and sales. Mr. Smith's work history encompasses many years in banking in the third-party side of the business as well as many years in the direct side of the business working for various leasing companies.
Phil understands both collateral and non-collateralized financial statement transactions and has extensive experience in 'application-only' business as well. He will continue our commitment to provide fast and consistent service, competitive pricing and flexibility in structuring programs to meet the needs of our account base.
Please join me in welcoming Phil to our organization.
Steve Schachtel
President
Stephen Schachtel
President, Lakeland Bank Equipment Leasing Division
Mr. Schachtel joined Lakeland Bank in April 2000 as President, Lakeland Bank Equipment Leasing Division. Previously, Steve was the founder and President of NIA Leasing Co., a nationwide equipment leasing company.
#### Press Release #######################
Santa Barbara Bank & Trust
Equipment Leasing Division
Announces New Brand Name
(Kit - Please see attached Press Release. I want to reiterate that this
is merely a name change to reflect our national bank charter of Pacific Capital Bank, our holding company name of Pacific Capital Bancorp, and our national presence. We are the same great people, the same great Bank. Call with questions.
Best regards, Paul
Paul Menzel, CLP )
Santa Barbara, Calif.,  -- Santa Barbara Bank & Trust has announced that it will change the brand name of its  Equipment Leasing Division later this month.  "Santa Barbara Bank & Trust Equipment Leasing Division" will become "Pacific Capital Bank Equipment
Leasing Division."
"We made the decision to re-brand this business in recognition of its growing presence outside our traditional Western U.S. markets," said Paul Menzel, Senior Vice President. 
"This business serves customers throughout the United States. We believe that moving this business under our Pacific Capital Bank brand better positions the more widely recognized strengths of our parent corporation and best positions this business for continued growth in the national markets."
"Aside from the new brand, nothing else will change," said Menzel.  "As our advertising states, our leasing customers will continue to enjoy the 'same great people, same great bank' that has positioned us as a leader in this national industry."
Following the move to a more automated service platform early this year, PCB's Commercial Equipment Leasing business set a record for bookings in the second quarter, reflecting the company's faster response time and enhanced credit assessment process.  At June 30, 2004, average monthly volume was $12.8 million, and outstandings in the portfolio were
$190 million.
        Pacific Capital Bancorp, with $5.7 billion in assets, is the parent company of Pacific Capital Bank, N.A., a nationally chartered bank that operates 45 branches under the local brand names of Santa Barbara Bank & Trust, First National Bank of Central California, South Valley National Bank, San Benito Bank and Pacific Capital Bank.
### Press Release #####################
Leasing Executives to Discuss
Collection Problems, Solutions
At Annual ELA Convention Oct. 26
(Ed Castagna is on the Leasing News Advisory Board,
and we always try to promote of advisors, especially Ed,
who has helped us quite a bit with our new approach
and internet presence. editor )
ROSLYN HEIGHTS, NY, AND TINTON FALLS, NJ,--Most leasing companies spend excess time and money collecting past-due accounts, with mixed results, according to industry executives who will explore  "Collections and Recovery Strategies" at the upcoming Equipment Leasing Association (ELA) Annual Convention in Palm Desert, CA.
Edward Castagna, senior executive vice president of Nassau Asset Management, and Vernon Gerety, Ph.D., senior vice president of PredictiveMetrics, will lead an interactive breakfast session on the topic Tuesday, Oct. 26.  Castagna is chair of the ELA Service Providers Council and a member of the 2004 Industry Future Council of the Equipment Leasing and Finance Foundation. Gerety has served on the ELA Credit & Collection Planning Committee for
four years.
Most leasing companies today spend significant resources in-house on early stage collections, then outsource the unsuccessful cases to collections agencies, repossessors, and legal counsel -- or sell the debt. This approach can be inefficient and costly depending on the account in question, according to Castagna and Gerety. They will lead leasing professionals in a discussion of common bottlenecks in the process, as well as introduce new industry tools that can help companies increase success rates while reducing delays and expenses. These tools include:
Collection and recovery scoring technology, already used by some lenders to identify delinquent accounts most likely to default and determine the cost and effort to expend on collecting charged-off debts, and Collaborative outsourcing, an outsourcing strategy that streamlines the entire continuum of collections, repossession, and remarketing for faster results and improved return on assets.
About Nassau Asset Management
Nassau Asset Management of Roslyn Heights, NY, has been providing full-service asset management, including asset recovery, collections, remarketing, full plant liquidations, and appraisals for more than 25 years to the equipment leasing and finance industry. For more information, please visit www.nasset.com or call 1-800-4.NASSAU.
About PredictiveMetrics
PredictiveMetrics helps companies turn probabilities into profits by providing custom and industry-specific scoring tools for credit risk evaluation, on-going portfolio management, collections and recovery primarily for the leasing, credit card, financial services and collection industries. For more information, visit the company's Web site at 
Media Contacts:
Edward Castagna                                            
Nassau Asset Management                               
Phone: 800.462.7728,
ext. 301                                                                                                                           
ecast@crosslink.net,
cc: carla@crosslink.net
Vernon Gerety, Ph.D.
PredictiveMetrics
Phone: 732-530-2980
vgerety@predictivemetrics.com,
cc: eohare@predictivemetrics.com
Eileen O'Hare
AVP - Marketing
PredictiveMetrics
Phone: 732.530.9303
eohare@predictivemetrics.com
Carla Young Harrington
SCAPR (For Nassau Asset Management)
Phone 540.899.3913
Email: carla@crosslink.net
### Press Release ##########################
McCue Systems Welcomes National City Commercial Capital
McCue Systems announces the addition of National City Commercial Capital (formerly, Information Leasing Corporation) to its roster of LeasePak customers. National City Commercial Capital, a wholly-owned subsidiary of National City Corporation, is a nationwide leader in business-to-business equipment financial services, serving the needs of manufacturers, distributors, and vendors of capital equipment, large corporate lessees, small businesses and other leasing organizations.
As a fast moving, medium-sized lessor with unlimited growth potential, National City Commercial Capital selected the LeasePak Gold Edition. "We wanted a system that would handle our long term growth initiatives, yet that was capable of adapting to our ever changing business needs," states National City Commercial Capital senior vice president Bob Rinaldi. "It was especially important to us that McCue Systems and LeasePak have their roots in the equipment leasing world rather than in manufacturing or CRM. For us, it meant that we would enjoy the benefits of McCue's deep experience in working with the equipment leasing industry."
McCue Systems' CEO John McCue states, "We look forward to working with the leasing professionals at National City Commercial Capital as they realize the full power of LeasePak to streamline and grow their equipment leasing business. I know that LeasePak's workflow management and Web-based vendor and asset management tools will be particularly useful for the National City Commercial Capital team."
National City Commercial Capital carefully weighed the lease portfolio management solutions offered by the leading technology providers in equipment leasing. "Initially, our search took us to some of the newer offerings recently brought to market by some global-scale players," reports National City Commercial Capital's vice president of Systems and Programming, Bill Weeks. "We wanted to see if the newer systems would offer superior functionality. What we discovered instead was the real advantage of the leasing-specific features and functions that McCue has built into LeasePak over its 30-year history with real-world lessors. The McCue solution has the functionality that we require on a daily basis as a rapidly growing equipment lessor."
We are delighted to have been selected by National City Commercial Capital," adds McCue Systems' VP of Development Douglas Jones. "And we look forward to seeing the productivity gains that they will enjoy as a user of LeasePak on the Oracle database technology."
About National City Commercial Capital
National City Commercial Capital is a national, high-growth, multi-channeled equipment finance company that provides a broad array of products and services to both new and existing customers and markets. National City Commercial Capital is a wholly-owned subsidiary of National City Corporation and is based in Cincinnati.
About National City Corporation
National City Corporation (NYSE: NCC), headquartered in Cleveland, is one of the nation's largest financial holding companies. The company operates through an extensive banking network primarily in Ohio, Illinois, Indiana, Kentucky, Michigan, Missouri and Pennsylvania, and also serves customers in selected markets nationally. Its core businesses include commercial and retail banking, consumer finance, asset management, mortgage financing and servicing, and payment processing. For more information about National City, visit the company's Web site at NationalCity.com.
For more information about National City,
visit the company's website at
nationalcity.com, or
contact Senior VP Robert J. Rinaldi
at bob.rinaldi@nc-4.com.
About McCue Systems
With over 30-plus years of experience in developing business solutions for the leasing industry, McCue Systems Inc. is the leading provider of lease/ loan portfolio management software for banks, leasing companies, and manufacturers. Its flagship product, LeasePak, simplifies lease/loan administration and asset management by accurately tracking leases, loans, and equipment from origination through end-of-term and disposition.
McCue Systems leads the leasing technology industry in the development of Web-enabled and Web-based tools to deliver superior customer service, reduce operating costs, streamline the lease management lifecycle, and support collaboration with origination channel and asset partners. Alone in the industry, McCue Systems offers a Web-based front-end system that integrates fully with the system's back-office database architecture.
By harnessing the most advanced technologies, McCue Systems can offer the right operating platform for almost any enterprise. LeasePak can be configured to run on HP-UX, SUN/Solaris or Linux as well as for Oracle and Sybase users. And, for unmatched scalability, McCue Systems offers the LeasePak Bronze, Silver, and Gold Editions for systems and portfolios of virtually all sizes and complexities.
The leasing experts at McCue Systems work closely with lessors to put the company's leasing expertise to work to streamline lease operations and enhance customer retention at every stage of the lease lifecycle.
For further information, please contact:
Andrew Lea, VP, Marketing & Corporate Communications
McCue Systems, Inc.
111 Anza Boulevard, Suite 310
Burlingame, CA 94010-1932
Office: (650)348-0650 Ext 1171
Fax: (888) 730-2527
info@mccue.com
(Andrew Lea is a member of the Leasing News Advisory Board. Editor)
### Press Release #######################
CIT Captures Top SBA Volume Lender Ranking
for the Fifth Year in a Row
http://www.newscom.com/cgi-bin/prnh/20041004/NYM003LOGO
LIVINGSTON, N.J., l/ -- CIT Small Business Lending Corporation, a subsidiary of CIT Group Inc. (NYSE: CIT - News), announced today that it was awarded Top Volume Lender status by the U.S.Small Business Administration (SBA) among lenders of SBA loans for fiscal year 2004. The announcement marks the fifth consecutive year that the company has secured Top Volume Lender status. The SBA credited CIT with approximately $890 million in SBA 7(a) loan approvals to more than 1,700 small businesses nationwide.
"We are extremely proud of this achievement and of CIT's role as the leader in helping the nation's small businesses achieve their goals," said Tom Hallman, Vice Chairman of CIT's Specialty Finance Group. "Increasingly, through all economic cycles, small businesses continue to be the foundation of our economy and an important part of CIT's business."
The Top Volume Lender honor was based on results in the SBA 7(a) loan program for the 2004 SBA fiscal year, which ran from October 1, 2003 through September 30, 2004. SBA 7(a) loans are the most frequently used of the agency's business loan programs. CIT, which saw its SBA business grow by more than $136 million over last year, received top ranking among over 2,750 lenders, and outpaced its closest competitor by a margin exceeding $397 million.
CIT has consistently been cited for its leadership in SBA lending.
Supporting the company's nationwide ranking, CIT has also achieved Top Volume Lender status in numerous states and SBA districts
John Canning, President of CIT Small Business Lending Corporation,
commented: "Our ranking is a direct result of our commitment to being the lender of choice for the nation's small businesses."
"Through SBA products, CIT has built a strong track record of success in helping small businesses achieve their goals," Canning continued. "Our partnerships with the SBA and local community organizations, along with our specialized representatives and streamlined loan processing procedures, have enabled our company to develop an unprecedented level of success in SBA lending."
About CIT and Small Businesses
CIT Small Business Lending Corporation offers Small Business Administration (SBA) loans to finance business acquisitions, owner-occupied real estate purchases and franchise start-ups through a network of field representatives. The nation's No. 1 SBA lender, CIT Small Business Lending has been designated a "Preferred Lender" by the SBA and can provide quick credit decisions and loan closings. The company's website and online SBA loan application are located at
http://www.smallbizlending.com.
CIT also helps small businesses finance and lease office products, office technology and telecommunications equipment. In addition, CIT provides business credit services, including secured loans, leasing, receivables financing, real estate financing and factoring to companies and medical professionals.
About CIT
CIT Group Inc. (NYSE: CIT - News), a leading commercial finance company, provides clients with financing and leasing products and advisory services. Founded in 1908, CIT has nearly $50 billion in assets under management and possesses the financial resources, industry expertise and product knowledge to serve the needs of clients across approximately 30 industries. CIT, a Fortune 500 company, holds leading positions in vendor financing, factoring, Small Business Administration loans, equipment and transportation financing,
and asset-based lending. CIT has approximately 5,800 employees in locations throughout North America, Europe, Latin and South America, and the Pacific Rim. For more information, visit http://www.cit.com
### Press Release #######################
CIT Announces Quarterly Dividend for Third Quarter 2004
    LIVINGSTON, N.J., / -- CIT Group Inc.
(NYSE: CIT) announced that its Board of Directors has declared a regular quarterly cash dividend of $.13 per share, payable on November 30, 2004 to shareholders of record on November 15, 2004.
---------------------------------------------------------------
News Briefs---
Dollar Hits 3-Mth Low on U.S. Econ Woes
http://www.washingtonpost.com/wp-dyn/articles/A50281-
Storms hinder search for hikers in Sierra
13 missing in heavy snowfall --2 die on Yosemite cliff
http://www.sfgate.com/cgi-bin/article.cgi?file=/c/a/
----------------------------------------------------------------------------
Sports Briefs---
Red Sox Defeat Yanks in Historic Comeback
http://www.nytimes.com/2004/10/21/sports/baseball/
http://www.boston.com/sports/baseball/redsox/articles/
2004/10/21/red_sox_chase_history/
Cards walk off with win
http://www.stltoday.com/stltoday/sports/stories.nsf/cardinals/story/
CBFDF6ACCF76431786256F34001BA473?OpenDocument&Headline=
Garcia wishes Owens would just shut up
http://www.sfgate.com/cgi-bin/article.cgi?f=/news/archive/
2004/10/20/sports1729EDT0259.DTL
Agreement reached to keep Pro Bowl in Hawaii through 2009
http://www.theredzone.org/news/showarticle.asp?ArticleID=1746
--------------------------------------------------------------------------------
"Gimme that Wine"
N.Y. firm wants all of Mondavi
Beer-wine company's proposal includes all of the wine brands, with eye on expansion
http://www.sfgate.com/cgi-bin/article.cgi?f=/c/a/
2002 Burgundy Wine Tasting
http://wine.about.com/od/lisaswinereviews/a/burgundy.htm
------------------------------------------------------------------------------- 
This Day in American History
1520- Magellan entered the strait which bears his name.
http://www.mariner.org/age/ma http://www.skittler.demon.co.uk/
1692- William Penn was deposed as Governor of Pennsylvania. His overtures of gratefulness to James II for permitting religious freedom for dissenters of the Church of England led William and Mary to charge Penn with being a papist:
A Roman catholic; one who adheres to the Church of Rome and the authority of the pope; -- an offensive designation applied to Roman Catholics by their opponents. He was not.
http://xroads.virginia.edu/~CAP/PENN/pnintro.html.
1751- The first Baptist association in the American South was organized at Charleston, SC. It was formed under the initiative of Oliver Hart, who had left the Philadelphia area to become pastor of the Charleston Baptist Church in 1749.
1805 -- Battle of Trafalgar, where Nelson defeats Spain and France, establishes British naval supremacy for the next centuries, including trying to re-take its
colonies now united in North America.
http://www.nelsonsnavy.co.uk/battle-of-trafalgar.html
1808- Birth of American Baptist clergyman Samuel Francis Smith. Credited with writing over 100 hymns, Smith is best remembered as the author of "America" ("My Country, 'Tis of Thee"), written at age 23, while a student at Andover Seminary.
1845-Birthday of Will Carleton, American poet, born Michigan.  Michigan schools will honor his anniversary (by 1919 statue) bye reading his poems on this day. Best known of his poems: "Over the Hill to the Poorhouse."  Carleton died 1912.
1861-Union troops suffer a devastating defeat in the second major engagement of the war. The Battle of Ball's Bluff produced the war's first martyr and led to the creation of a Congressional committee to monitor the conduct of the war. General Charles Stone to watch the nearby town of Leesburg, Virginia, while McCall's men were moving.  Stone sent a detachment across the river on the night of October 20, and the inexperienced soldiers reported seeing a Rebel camp that turned out to be shadows. Stone decided to move more men over until a force of 1,600, under the command of Colonel Edward Baker, was poised for an attack the next morning. Baker was a close friend of President Lincoln, and Lincoln had named his second son after him. Baker placed his men in a dangerous position. They were in a clearing with their backs to the edge of Ball's Bluff, a 100-foot high cliff above the Potomac. They faced a wooded ridge that was rapidly filling with Southerners. The Confederates launched an attack at 3 p.m., and Baker's command was in trouble. Baker was killed, and many of his men jumped from the bluff to their deaths or scrambled down a narrow trail only to find their boats swamped in the river. Less than half made it back to the other side of the Potomac.  The Union suffered 49 killed, 158 wounded, and 714 missing and captured, while the Confederates suffered 33 killed, 115 wounded, and one missing. Lincoln was stunned by the loss of his friend Baker, who became a Northern martyr despite his ineptitude in conducting the battle. The political fallout was swift. Angry Republicans were highly suspicious of McClellan, a Democrat, and other generals. The Joint Committee on the Conduct of the War was formed in December. This group was stacked with Radical Republicans who favored tougher treatment of the South and slaveholders. The committee's first investigation was the disaster at Ball's Bluff, and General Stone became the scapegoat. He was arrested for treason soon after and was jailed for six months.
1864-Battle of Westport, MO (Kansas City) A major union victory as after the
loss of this battle, the rebels were in retreat in this area until the end of the Civil
War. It is called the "last great rebel raid" and a popular song to the tune of "The Yellow Rose of Texas" was often sun at Confederate camps.
http://www2.cr.nps.gov/abpp/battles/mo027.htm
http://bartonpara.com/civilwar/jw/rebraid.htm
1865-George William Gordon, Jamaican national hero, is unfairly arrested
and sentenced to death.
http://www.moec.gov.jm/heroes/george.htm
http://www.jnht.com/jamaica/gordon.html
http://www.famousamericans.net/georgewilliamgordon
1868- Severe earthquake at 7:53 AM, centered in Hayward, Calif. Magnitude was 7.
http://www.seismo.berkeley.edu/seismo/faq/1868_0.html
1879-Thomas A. Edison demonstrated the first incandescent lamp that could be used economically for domestic purposes. the prototype, developed at his Menlo Park, NJ, laboratory, could burn for 13 ½ hours.
1891-Birthdy of Ted Shawn, born Kansas City, MO.  Partially paralyzed by diphtheria, Shawn was introduced to ballet for the therapeutic purposes and became a professional dancer by the age of 21.  The Denishawn School of Dancing was established with the help of his wife, Ruth St. Denis, and became the epicenter of much innovation in 20t-century dance and choreography.  Among his many achievements is Jacob's Pillow Dance Festival, which he inaugurated and directed for the remainder of his years, and such modern ballets as "Invocation to the Thunderbird," "Osage-Pawnee," "Labor Symphony" and " John Brown. " He died January 8,1972. 1892- Birth of James L Kelso, American Presbyterian archaeologist. He participated in digs at the biblical sites of Debir, Bethel and Jericho, and authored the text "Ceramic Vocabulary of the O.T."
http://members.tripod.com/~hardbop/byas.html
1912-Tenor Saxophone player Don Byas born, Muskogee, OK. Died August 24, 1972.
http://www.oklahomajazz.com/byas.htm
   1912-Birthday of Comedian Minnie Pearl, destined to become a longtime fixture of Nashville's Grand Ole Opry Pearl was famous for her comic monologues about hillbilly life and was featured on the long-running syndicated show Hee Haw from 1970 to 1990.
Pearl died in 1996.
http://www.cnn.com/SHOWBIZ/misc/9603/pearl_obit/index.html
http://www.150.si.edu/150trav/remember/r1117.htm
1916-Birthday of Floyd Clifford "Bill" Bevens, baseball player born at Hubbard, OR. Bevens nearly pitched the first no-hitter in World Series history, pitching for the New York Yankees against the Brooklyn Dodgers.  In Game 4 of the1947 Series, he carried his no-hitter into the ninth inning. With two out and two on, Cookie Lavagetto doubled home both runners, spoiling the no-hitter and winning the game, 3-2.Died at Salem, Or. Oct. 26,1991
1917—Birthday of John Birks " Dizzy" Gillespie, trumpet player, composer, bandleader, presidential candidate ( I voted for him as "start of stage, screen,
and outer space" Mad Magazine)---one of the founding fathers of modern jazz, born at Cheraw, SC.  In the early 1940s, Gillespie and alto saxophonist Charlie (Yardbird) Parker created be-bop.  In the late 40s, he created a second music revolution by incorporating Afro-Cuban music into jazz. In 1953 someone fell on Gillespie's trumpet and bent it. Finding he could hear the sound better, he kept it that way; his puffed cheeks and bent trumpet became his trademarks.  He won a Grammy in 1975 for "Oscar Peterson and Dizzy Gillespie" and again in 1991 for "Live at the Royal Festival Hall."  He died January 6, 1993,
Englewood, NJ.
1928-Birthday of Edward Charles "Whitey" Ford, Baseball Hall of Fame pitcher, born
New York, NY.
http://www.cosmopolis.ch/english/cosmo2/dizzy.htm
http://www.downbeat.com/artists/window.asp?aid=
http://www.geocities.com/BourbonStreet/8446/
http://www.harlem.org/people/gillespie.html
1937-Birthday of Norman Wright, lead singer with the Del Vikings,
  born Philadelphia, PA
http://www.destinationdoowop.com/delvikings.htm
1938-Jan Savitt records "Quaker City Jazz.
1940-Birthday of Jimmy Beaumont, lead singer with the Skyliners, born
   Pittsburgh, PA."
http://www.vocalhalloffame.com/skyliners.htm
http://www.amazon.com/exec/obidos/ASIN/B00000EP1O/ref=ase_
avsearch-musicasin-20/103-0570268-6906239#product-details
1941-Benny Goodman, the "King of Swing,"  cuts " Clarinet Ala King."
1942-Birthday of guitarist Elvin Bishop, Glendale, CA.
1943-Birthday of Brian Piccolo, born Pittsfield, MA.  He played running back at Wake Forest and with the Chicago Bears.  His interracial friendship with Gale Sayers earned him a certain fame, but at age 26 he was stricken with embryonal cell carcinoma, a virulent form of cancer that took his life seven months later. Died at New York, NY.  June 16, 1970.  His life became the subject of a book, Brian Piccolo: A Short Season, and a made-for television movie, "Brian's Song."
1945—Top Hits
I'll Buy That Dream - The Pied Pipers
Till the End of Time - Perry Como
On the Atchison, Topeka and Santa Fe - Johnny Mercer
You Two Timed Me One Time Too Often - Tex Ritter
1948-Birthday of William Ellis "Bill" Russell, former baseball manager and player, born Pittsburgh, KS.
1950-Earl Lloyd, first NBA Black Assistant Coach and the first Black chief scout, becomes the first Black person to play in an NBA game ( beating out Charles cooper and Nat Clifton
by a day.)
1950-"The Stu Erwin Show."  This often-imitated sitcom was one of the first of its kind and immensely popular.  Stu Erwin starred as himself, a bumbling high school principal; June Collyer ( his real-life wife) as his level-headed wife, June; Ann Todd and Merry Anders as their daughter, Joyce; Shelia James Kuehl as younger daughter, Jackie; Martin Milner as Joyce's boyfriend and alter husband, Jimmy Clark; and Willie Best as Willie, the handyman. The show was also called, " Life with the Erwin's," "the New Stu Erwin Show," and "The Trouble with Father."
1953—Top Hits
Vaya Con Dios - Les Paul & Mary Ford
You, You, You - The Ames Brothers
Crying in the Chapel - June Valli
I Forgot More Than You'll Ever Know - The Davis Sisters
1954 -    - Ian Fleming's aristocratic spy, James Bond, made his film debut when first portrayed by actor Barry Nelson in an episode of the television series Climax, titled "Casino Royale" in 1954.  Peter Sellers and David Niven play in the 1967 movie.
http://www.all-reviews.com/videos-2/casino-royale.htm
1956-Quarterback and place-kicker George Blanda of the Chicago Bears missed his first extra-point attempt after a record-setting 156 in a row.  His kick sailed off to the left, but it hardly mattered as the Bears defeated the Baltimore Colts, 58=27.
1957 - The Elvis Presley movie, "Jailhouse Rock", opened in U.S. theatres. The flick also starred Judy Tyler, Mickey Shaughnessy, Vaughn Taylor, Jennifer Holden, Dean Jones and Anne Neyland.  Elvis Presley fans consider it to be his favorite.  It was not Elvis's favorite, as he wanted to do "serious acting," rather than just appear in "costumes and sing,"
he said often.
1958 - Orchestral strings were used for the first time in a rock and roll tune. Buddy Holly recorded "It Doesn't Matter Anymore", written by Paul Anka. Sadly, it would be Holly's last studio session. The song wasn't released until after his death in February of 1959.
1959— The Solomon R. Guggenheim Museum of modern and contemporary art opened in New York City.
(lower half of: http://memory.loc.gov/ammem/today/oct21.html )
1960 - The fourth -- and last -- debate preceding the presidential election between U.S. Senator John F. Kennedy and U.S. Vice President Richard M. Nixon was televised from New York City. Kennedy would go on to win with an electoral vote of 303; Nixon 219, and Sen. Harry F. Byrd, 15. Kennedy won 94.7% and Nixon 49.6% of the popular vote, making the election one of the closest in U.S. history at the time.  In congressional elections, the Democrats took a 65-35 majority in the Senate. In the House, they lost 20 seats but kept a majority of 263-174.
http://memory.loc.gov/ammem/today/oct21.html
1960-The Accutron, the world's first electronic watch, went on sale. The watch, produced by Bulova Watch Company in Jackson Heights, New York, used transistorized electronic circuits and a miniature power cell, instead of a spring and gears, to move the
watch's hands.
1961—Top Hits
Hit the Road Jack - Ray Charles
Runaround Sue - Dion
Bristol Stomp - The Dovells
Walk on By - Leroy Van Dyke.
1961 -- Bob Dylan records his first album, "Bob Dylan," for Columbia Records. The albums presents the 20-year old singer accompanied by his guitar & harmonica. The recording is done in a day & productions costs run $400. Filling out his income-tax form, Dylan gives his name as Blind Boy Grunt.
http://www.rockmine.music.co.uk/BobBooks.html
1963-Michigan Bell Telephone, Detroit, MI, at Jackson, MI, placed into service the4 first "trimline telephone."  The dial was mounted in the receiver midway between the mouth and the ear pierces, eliminating the need to reach for the base when dialing.  It introduced the telephone to its entire territory on learning its popularly on August 2, 1965, at a monthly charge of $1.00.
1964- The Rolling Stones appear on Ed Sullivan's TV variety show. It was the first time American audiences had seen the Stones. Founding Stones Mick Jagger and Keith Richards met during grade school and ran into each other when Jagger was studying at the London School of Economics and Richards was at art school. They formed the Rolling Stones in 1962 and were soon playing a steady series of nightclubs and bars in London. They released their first single in Britain in 1963. Before long, the Stones became known as the anti-Beatles: They were long-haired, grungy, and wild, while the Beatles seemed wholesome and safe. A string of drug-related arrests plagued various band members--Brian Jones' drug problems probably led to his death in 1969, and Keith Richards struggled with heroin addiction before getting clean in 1977.  They are on another tour.  I can personally testify they are still quite the performers. "I Can't Get No Satisfaction" has been voted by Billboard magazine as still the most popular rock and roll song.
1966 -- Grateful Dead, Lightnin' Hopkins & Loading Zone at the Fillmore, with dancing & strobe light show, San Francisco
1969—Top Hits
I Can't Get Next to You - The Temptations
Hot Fun in the Summertime - Sly & The Family Stone
Suspicious Minds - Elvis Presley
Since I Met You, Baby - Sonny James
1967-Over 250 protestors were arrested when thousands of the 50,000 participants in a rally against the Vietnam War at Washington, DC, crossed the Potomac River and stormed the Pentagon.  No shots were fired, but many demonstrators were struck with nightsticks and rifle butts.
1972-John H. Conyers becomes the first African-American to enter the US Naval Academy.
1972 - Chuck Berry's "My Ding-a-Ling" hit #1 in the U.S. It was number one for two weeks.
1973-Fred Dryer, defensive end for the Los Angeles Rams, became the first player in NFL history to score two safeties in the same game in the Rams' 24-7 victory over the
Green Bay Packers.
1975-Catcher Calrton Fisk of the Boston Red Sox hit a home run in the 12th inning to defeat the Cincinnati Reds, 7-6, in the sixth game of the world Series. Fisk's dramatic homer forced a seventh game in the what is generally considered one of the best World Series ever.
1976 - The Cincinnati Reds beat the New York Yankees in the World Series four games to zip. In game four, played this day, with Johnny Bench slugging two home runs for five RBIs, the Reds rang up a 7-2 victory. It was the Red's second straight World Series championship.
1977---Top Hits
You Light Up My Life - Debby Boone
Nobody Does It Better - Carly Simon
That's Rock 'n' Roll - Shaun Cassidy
Heaven's Just a Sin Away - The Kendalls
1980 – After failing short in 1915 and 1951, The Phillies won their first World Series title. Mike Schmidt knocked in two runs and Tug McGraw stopped Kansas City's hitters, 4-1, in Philadelphia. The Phils won the Series, 4 games to 2.
1985 - William 'The Refrigerator' Perry of the Chicago Bears led his team to a 23-7 win over the Green Bay Packers. Perry, weighing in at 325 pounds (more than some Frigidaires), became a folk hero as he cut a path for Walter Payton's two TDs. He then plodded over the goal line himself for another score.
1985—Top Hits
Take on Me - a-ha
Saving All My Love for You - Whitney Houston
Part-Time Lover - Stevie Wonder
You Make Me Want to Make You Mine - Juice Newton
1989 -First black owners (Betram Lee and Peter Bynoe) to own a major sports team, purchasing Denver Nuggets for $65 million.
http://www.piperrudnick.com/lawyers/AttorneyBio.asp?id=20881
http://www.geocities.com/~arthurh/Denver-Nuggets.html
1989 - Unseasonably cold weather continued to grip the south central and southeastern U.S. Twenty cities reported record low temperatures for the date, including Calico AR with a reading of 26 degrees, and Daytona Beach FL with a low of 41 degrees. Squalls in the Great Lakes Region finally came to an end, but not before leaving Marquette MI buried under 12.7 inches of snow, a record 24 hour total for October.
1995 - Mariah Carey's "Daydream" was the number one album in the U.S. The album featured the smash hits "Fantasy" and "One Sweet Day" (both debuted on the singles
chart at #1).
1997 - Elton John's tribute to Princess Diana, "Candle in the Wind 1997", was declared by "The Guinness Book of Records" to be the biggest-selling single record of all time. In 37 days, the single reached 31.8 million copies sold, eclipsing the previous record held by Bing Crosby's "White Christmas". The Crosby song sold an estimated 30 million copies worldwide -- in 55 years.
1998 - Patch Adams, starring Robin Williams, opened in the United States. The film was based on the '70s true story of a man who wanted desperately to be a doctor and help people, but spurned the melancholy protocol of medical school in favor of clowning and making a personal connection with patients. Williams and the film were both nominated for Golden Globes.
1998 - The invincible New York Yankees won their 24th World Series. They beat the San Diego Padres 3-0 this day to take the Series 4-0. It was New York's second title in three years and its first sweep since 1950. Scott Brosius was MVP after finishing with a .471 batting average, eight hits, two home runs and six runs batted in. Mariano Rivera and Jeff Nelson both pitched in three Yankee games and both finished with a 0.00 ERA.
2000- In the longest World Series game ever played, the Yankees take Game 1 of the Subway Series, thanks to Jose Vizcaino's 12th inning two-out single, defeating the Mets, 4-3 in four hours and fifty-one minutes. The victory surpasses the streak established by the Murderers' Row clubs as the present Bronx Bombers win their 13th consecutive
World Series game.
2002- Florida team president David Samson, in an effort to get fans "falling back in love with the Marlins,'' announces plans which includes free hot dogs and a cozier atmosphere at Pro Player Stadium. The average crowd of 10,038 per home game, more than a third less than the previous season, was next-to-last in the major leagues in attendance this year.
World Series Champions This Date
1973   Oakland Athletics
1976   Cincinnati Reds
1980   Philadelphia Phillies
Baseball Poem
BABE RUTH'S CURSE I
by Joe Pickering, Jr.
OUR RED SOX NOW LEAD BY A COUNTRY MILE
STILL FEAR GRIPS OUR HEARTS THE CROWD WEARS NO SMILE
BABE'S CURSE IS WITH US ALL CLOUDS GROW DARK
IT'S WORLD SERIES TIME AT OLD FENWAY PARK
THAT'S NOT DISTANT THUNDER I HEAR FROM THE SKY
BUT MISTER BABE RUTH STEPPING DOWN FROM ON HIGH
BABE'S COMING TO PLAY WITH HIS BAT AND HIS BALL
TO MAKE SURE WE DON'T WIN THE SERIES THIS FALL
CHORUS
HEY MISTER BABE PLEASE GIVE US A BREAK
HOW MUCH MORE CAN THE RED SOX FANS TAKE
IN THE ANNALS OF BASEBALL NONE CAN BE WORSE
THAN THE TERRIBLE TALE OF BABE RUTH'S CURSE
IN THE SERIES OF '18 BASE STRODE TO THE MOUND
AND PROCEEDED TO MOW THE CHICAGO CUBS DOWN
BUT THAT'S THE LAST SERIES THE SOX EVER WON
SOON BABE RUTH WAS TRADED, THE DIRTY DEED DONE
THE BABE GRABBED THE TRAIN AND LEFT SAD OLD BEANTOWN
TO BUILD UP THE YANKEES AND TEAR THE SOX DOWN
ALL THE FANS AGREE, THE TRADE WAS A SIN
BUT IT WASN'T OUR FAULT BABE SO PLEASE LET US WIN!!
The Curse of the Bambino
http://www.baseballhistorian.com/html/babe_curse.htm
Reverse the Curse
http://www.yankeessuck.com/reversethecurse/