It is the only time of the year that the Salvation Army asks for donations for the operation of their mission. There are many centers, as well as specific operations, and you have the choice of the "general operation" or to a specific center or project, such as the Adult Rehabilitation Center or battered women, senior citizens, and many others, open to all regardless of race, religion, or sexual preference.
######## surrounding the article denotes it is a "press release" and was not written by Leasing News nor information verified, but from the source noted. When an article is signed by the writer, it is considered a "by line." It reflects the opinion and research of the writer.

[headlines]
--------------------------------------------------------------
A Thanksgiving Prayer
by Samuel F. Pugh
O God, when I have food,
help me to remember the hungry;
When I have work,
help me to remember the jobless;
When I have a home,
help me to remember those who
have no home at all;
When I am without pain,
help me to remember those who suffer,
And remembering,
help me to destroy my complacency;
bestir my compassion,
and be concerned enough to help;
By word and deed,
those who cry out for what we take for granted.
Amen.
[headlines]
--------------------------------------------------------------
Classified Ads---Collections
Ray Borgaard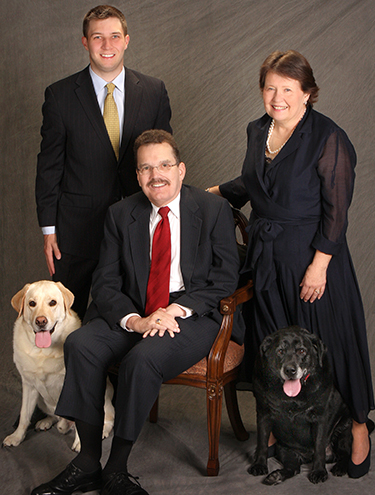 Ray has taken interim assignments during his search for a full time position. Here he is with his family, all together for a Thanksgiving dinner. Ray is a Financial services professional with a proven track record of positively impacting corporate finances through effective management of cash flow, collections and financial assets. Strategic thinker capable of analyzing financial issues and processes in order to implement changes that improve efficiency and profit margins. Well-versed in all aspects of corporate financial affairs.
roborgaard@aol.com
| Resume
http://www.leasingnews.org/Classified/Jwanted/RayBorgaard.pdf
Free Posting for those seeking employment in Leasing:
http://www.leasingnews.org/Classified/Jwanted/Jwanted-post.htm
All "free" categories "job wanted" ads:
http://www.leasingnews.org/Classified/Jwanted/Jwanted.htm
[headlines]
--------------------------------------------------------------
Balboa Capital Gets Tagged
For Alleged Dummy Docs
By Tom McCurnin
Leasing News Legal News Editor
Judgment Entered Against Balboa Capital for $221,000 for Alleged Delay in Funding and Switching Paperwork and Trying to Enforce Unsigned Lease. Balboa Appeals and Files Appeal Bond

Sean Sadler v Balboa Capital Case No. 9-411(Western District of Pennsylvania 2013)

Here's an oddball case, which on a certain level seems awfully unfair to Balboa Capital, Irvine, California, but then again, bad facts makes bad law, and this case has some bad facts.
Sean Sadler was in the metal recycling business and developed a large lead for business from Baycrest International for 2,500 metric tons of scrap worth approximately $1.3 million. To fulfill that order, Mr. Sadler needed a machine called a "container tilter" which was custom made and cost $110,000. Mr. Sadler applied for financing from Balboa Capital and was approved.
For reasons which are very unclear me, Balboa sent Mr. Sadler a lease, and Sadler alleges he refused to sign it because he wanted to finance the equipment with an equipment finance agreement. An EFA was sent to Mr. Sadler and for reasons that are still very unclear, the EFA was agreed to but not signed. Conversely, signatures appear on the end of the document, and one may conclude that the signatures are forged. Mr. Sadler did pay Balboa a deposit of $6,192. He claims not to have a copy of the EFA and further claims that he never signed any EFA. Apparently, Balboa lost its copy, so the entire deal was essentially paperless. My confusion was not cleared up when emails to the parties' counsel did not get answered.
Mr. Sadler then complained to Balboa that it did not fund the transaction, and after much consternation, Balboa wired the vendor $33,000. Sadler made payments to Balboa of $3,096 a month for about a year. However, there was a delay of about two months to receive the container tilter, due to Balboa's delay in wiring the funds.
Sadler sued Balboa for lost profits due to a steel contract which it could not fulfill due to the delay.
Balboa also claimed damages for the EFA which it never located. There is some discussion on the docket that Balboa found what might have been a copy of what was signed, but it may have been located after the discovery cutoff and the Court refused to admit it into evidence.

Sadler was awarded damages of $221,760. Balboa was awarded damages of $74,500. Balboa has posted an appellate bond and has appealed.
I'm not sure what the lessons here are, because the facts make little sense to me.
• I've heard of allegations of leasing companies using two sets of documents and pulling a bait and switch, but, if that really occurred, losing both sets of documents seems ridiculous, if not just careless.
• Documentation is probably the biggest issue facing equipment lessors. A lessor could have been a five star credit as a lessee, but without documents the deal becomes a handshake. Before the deal funds, someone needs to go through the document checklist to insure that the lease is properly documented. I'm very unclear why this was not done, and why the case proceeded to litigation when the lessor didn't have the signed documents.

• Given the lack of operative documents, this case might have been a good one to throw some money at and make it go away.
• I've heard of plaintiffs suing for lost profits but a mere two month delay in obtaining the equipment seems trivial to me. Balboa seemed to have gotten the short end of the stick on this one.

If anyone from Balboa understands this case, I'd appreciate a comment, because I cannot figure out how it went to Court without any documents or how a mere two month delay in funding results in this sizable judgment.
Balboa Sadler Verdict:
http://www.leasingnews.org/PDF/BalboaSadlerVerdict_112013.pdf

Tom McCurnin is a partner at Barton, Klugman & Oetting in Los Angeles, California.
Tom McCurnin
Barton, Klugman & Oetting
350 South Grand Ave.Suite 2200
Los Angeles, CA 90071
Direct Phone: (213) 617-6129
Cell (213) 268-8291
Email: tmccurnin@bkolaw.com
Visit our web site at www.bkolaw.com


Previous Tom McCurnin Articles:
http://www.leasingnews.org/Conscious-Top%20Stories/leasing_cases.html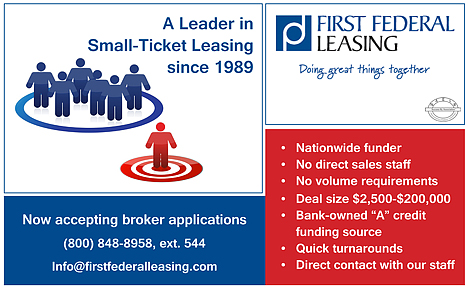 [headlines]
--------------------------------------------------------------
Four New CLPs from First American Equipment Finance

In September 2011, First American Equipment Finance, Fairport, New York, had just two employees as CLPs (Alan Sikora, CLP and Chad Wiedenhofer, CLP). Within a little over 13 months, they have added 12 and an additional ten paid applicants are slated to sit for the exam in 2014.

Bill Verhelle, CEO states, "We have agreed to build the CLP examination into our career development process for all our staff."
New CLP's

Lori Dennis
Senior Vice President

Peter Dwyer
Program Manager

Laura Eichenseer
Sr. Vice President

Mike Wiedemer
National Sales Director

When asked why Mr. Dwyer pursued the designation, he stated, "Prior to committing myself to the certification, I found the CLP an attractive designation simply from a signaling perspective. As I prepared for the exam, I appreciated how quickly a reinforced set of skills could be put to work. The returns were immediate."
Companies with more than one CLP:
1. Financial Pacific Leasing – 18
2. First American Equipment Finance – 12
3. Orion First Financial – 9
4. Arvest Equipment Finance – 7
5. Commerce National Bank – 5
6. Great American Insurance – 5
7. Ascentium Capital LLC – 5
8. Bank of the West – 4
9. ECS Financial Services – 4
10. First Star Capital – 4
11. Innovative Lease Services, Inc. – 4
12. Maxim Commercial Capital – 4
13. FSG Leasing - 3
14. LeaseTeam-3
15. Pacifica Capital - 3
16. Banc of California - 3
17. FSG Leasing Inc.- 3
18. Affiliated Investment Group- 2
19. Allegiant Partners- 2
20. Cannon Financial Services-2
21. Clearview Financial-2
22. GO Capital- 2
23. Padco Financial Services- 2
24. Pinnacle Business Finance- 2
25. Portfolio Financial Servicing- 2
Previous Why I Am a CLP
http://www.leasingnews.org/CLP/Index.htm
[headlines]
--------------------------------------------------------------
New Hires—Promotions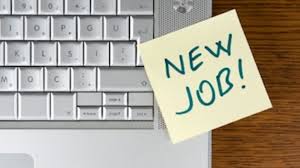 Jan Allen Ackley promoted to senior vice president and chief lending officer TAB Bank. "His new responsibilities will be the oversight of all personnel, operations and functions relating to TAB's business lines of Equipment Finance and Leasing, A/R Financing and Asset-Based Lending." He joined the bank in 2013 as vice president, asset based lending group manager. Previously he was finance and acquisitions, Wpat Crow (Spara) (2010-2013);senior vice president, First Bank (January, 2008-September, 2012), vice president, LaSalle Bank, ABN (2007-2008); vice president, KeyBank (2004-2007), vice president, Provident Bank (2003-2004); vice president, assistant group manager, Comerica Bank (2001-2003), vice president finance/mergers & acquisitions, American Commercial Holdings (1998-2001), vice president, Comerica Bank (1989-2001), technical sergeant, The United States Air Force/Ohio Air National Guard (March, 1982-Septmeber, 1993), general manager, American Microcom Systems, Inc. (1983-1986). Education: The Ohio State University. Bachelor of Science, Business Administration (Finance) (1986 – 1989); Comerica Bank Credit College and Analyst Training Program Graduate, Complete Credit Training in Commercial Banking (1989 – 1991):United States Air Force, Graduate, Basic Military Training (1982 – 1982).
www.linkedin.com/pub/jan-allen-ackley/8/abb/61a
Michael Finnell now enterprise sales at Castlight Health, Rochester, New Hampshire. Previously he was operations manager, Irving Oil (July, 2012-November, 2013); regional sales manager, Irving Oil (April, 2009-July, 2012); talent acquisition manager, Direct Capital Corporation (September, 20078-April, 2009), corporate recruiter, Direct Capital Corporation (August,2005-2007; recruiter, US Army (2002-2005); army engineer, US Army (March, 1998-August,2002).Education: Southern New Hampshire University, Bachelor of Business Administration (B.B.A.), Business Administration and Management, Magna Cum Laude, Merrimack Valley High School.
www.linkedin.com/in/finnell
Robert D Parker is now President/Managing Partner at Crown Parker Advisory Group, Malibu, California. He remains executive director, AZ Crown Investments (January, 2013-Present), executive chairman, LeaseStation (November, 2005-Present), co-founder and ceo, president, IntelliLease (January, 1995-Present). Previously he was senior vice president, Insight Enterprises (January, 2001-May, 2006); president, ceo, VenServ (June, 1996-June, 2000); v.p., Bell Atlantic Tricon (1983-1994); police officer, Manasquan Police (June, 1979-January, 1983);USA/China Business Development Delegate China Central Government (April 2013),Building USA / China Joint Venture business. Fox News (Dec. 2010 to Present) - Small business topic specialist USA/China Business Development Delegate (2012 to Present).American Graduate University, MBA PHD, Business Philosophy (1995 – 2000). Activities and Societies: Small ticket steering council Equipment Leasing Association of America. Education: California Lutheran University, California Lutheran University, Business / Philosophy, (1993 – 1997); Monmouth University, BS, Business (1980 – 1984).
www.linkedin.com/in/robertdparker


Michael F. Silva appointed vice president, chief regulatory officer & compliance leader, GE Capital; based in Norwalk, Connecticut. "Silva joins GE from the Federal Reserve Bank of New York. (Chief of staff and senior vice president for the Executive Group at the Federal Reserve Bank of New York. He is an attorney, and was present during all meetings during the crisis.) Most recently, he served in the role of senior supervisory officer. He previously served as chief of staff to former Secretary of Treasury Tim Geithner during his time as president of the Federal Reserve Bank of New York. He also served in the Navy as an F14A Naval Flight Officer and completed "Top Gun" training. Silva earned a Bachelor of Science degree from the United States Naval Academy, a Juris doctor degree from the Columbia School of Law and completed the Advanced Management program at Harvard Business School. In 2004, Mr. Silva received the Department of Defense Joint Civilian Service Medal and the Secretary of the Treasury's Honor Award, both for his service in Iraq as a coalition advisor to the Central Bank of Iraq. Mr. Silva is also the author of "A Central Banker in Iraq", Journal of International Business & Law, Spring 2004.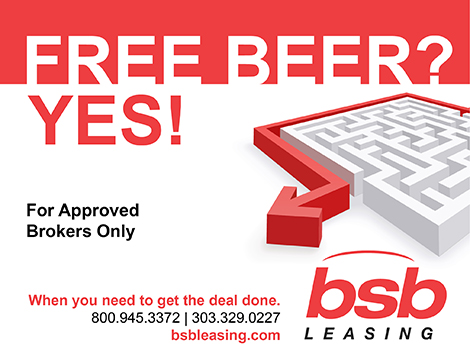 [headlines]
--------------------------------------------------------------
Classified Ads---Help Wanted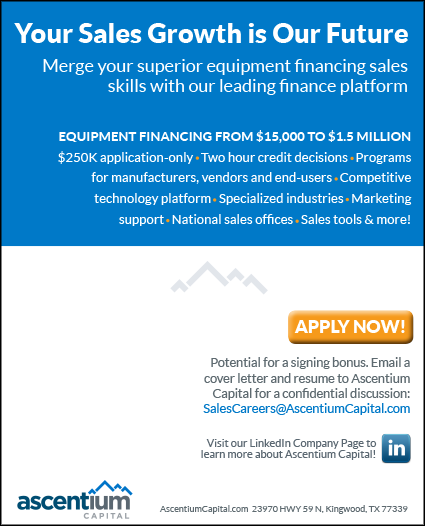 [headlines]
--------------------------------------------------------------
"When Do I Bring Up Salary in the Interview?"
Career Crossroad---By Emily Fitzpatrick/RII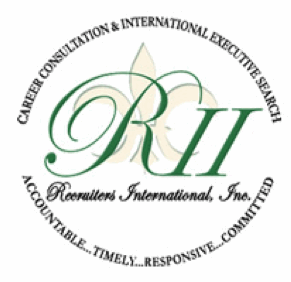 Question: In the interview process, when do I bring up salary?
Answer: The interviewer will bring up salary in the interview process after the following types of statements and/or questions:
Before an offer, the interviewer will ask the following types of questions:

--- What were you making at your last job / What is your current salary:

Additionally, your offer may be dependent on salary verification, or they may even use an outside verification agency
---- What is your salary history:
The interviewer is looking for a percentage and value of your raises
You may respond in the following manner "My salary history has followed a steady upward path and I have never failed to receive merit increases."
(The interviewer is trying to determine your desired career and earning path.)
Feel free to contact us for further advise ….

Wishing everyone a Happy Thanksgiving!

Emily Fitzpatrick
Sr. Recruiter
Recruiters International, Inc.
Phone: 954-885-9241
Cell: 954-612-0567
emily@riirecruit.com
Invite me to Connect on LinkedIn
www.linkedin.com/pub/emily-fitzpatrick/4/671/76
Also follow us on Twitter #RIIINFO
Career Crossroads Previous Columns
http://www.leasingnews.org/Conscious-Top%20Stories/crossroad.html
[headlines]
--------------------------------------------------------------
Leasing 102
by Mr. Terry Winders, CLP
What Not To Lease
I have written many articles on checking equipment values, use, and location, however we have not spent much time on what not to lease. The easiest to avoid is anything that maintains, contains, or transports hazardous material. Remember that you are the owner of the equipment until you pass title upon successful termination you may be included in any litigation for injury to people or property. Best to write an "Equipment Finance Agreement" in these cases.
Some equipment requires installation that makes the removal cost more expensive than the residual value, thereby making "any" FMV purchase option a bargain. While it is the practice to put in contracts that the lessee must return the equipment in satisfactory condition at their expense to the location chosen by the lessor, defaults should be considered in leasing such equipment. It also requires a strong credit because the cost of removal could make it a total loss. Again, for all the potential problems involved with a landlord as well as cost of removal, again, best to write an " Equipment Finance Agreement" in these cases.
Rental equipment or any equipment that finds its way into third party uses is another example with insurance a prime concern. This situation also puts pressure on the maintenance and condition of the equipment and may be hard to locate upon default. Again, " Equipment Finance Agreement."
Used technical equipment should be avoided because there is no way to determine the condition or the remaining useful life. In addition, the price is difficult to confirm or determine. If you can reach a secondary marketer other than the one selling the equipment, perhaps they can help you determine its value and what is required to make it work.
Similarly, avoid used equipment that you have not seen. An equipment inspection is necessary to verify the age and condition. Many used equipment leases have failed or were frauds due to the poor condition.
Do not lease anything that can be attached to real estate without getting a release from the mortgage holder and property owner. The same with equipment attached to a vehicle; a vehicle certificate with different names in different states.
Single purpose or special purpose equipment cannot be leased if the only person that can extract the value from its use is the lessee. Custom equipment is to be avoided for the same reason. This is called 100% use and does not meet the requirement of the lessee only having 80% use. Equipment Finance Agreement.
Some equipment does retain value but if the number of users is very small it will be called special purpose. You should determine how many are sold each year and how many users are there by talking to the manufacturer.
Problems exist when spare parts are only sold out of the country. This could make new foreign equipment obsolete due to down time during repair if the parts are hard to get. Equipment Finance Agreement.
When the credit of the lessee is high it is hard to say no to the transaction but as I have said so many times, this is "equipment" leasing and you need to investigate the equipment with the same care you investigate the credit.
I also recommend reading my very good friend, attorney, and poet, Barry Marks' article below:

Equipment Finance Agreements Explained
by Barry S. Marks, Esq.
http://leasingnews.org/archives/Dec2012/12_06.htm#marks
Mr. Terry Winders, CLP, has been a teacher, consultant, expert witness for the leasing industry for thirty years and can be reached at terrywinders11@yahoo.com or 502-649-0448.
He invites your questions and queries.

Previous #102 Columns:
http://www.leasingnews.org/Conscious-Top%20Stories/Leasing_102/Index.htm
Mr. Terry Winders available as Expert Witness. 35 years as a professional instructor to the top equipment leasing and finance companies in the United States, author of several books, including DVD's, as well as weekly columnist to Leasing News. He also performs audits of leasing companies as an expert on documentation, and has acted as an expert witness on leasing for litigation in legal and tax disputes, including before the IRS. He also has taught the senior bank examiners, how to review a bank leasing department, for the Federal Reserve in Washington D.C. and has trained the examiners for the FDIC on how to prepare a lease portfolio for sale.
Mr. Winders received his Master of Business Administration and his Bachelor of Science degrees from the College of Notre Dame.
502.649.0448/terrywinders11@yahoo.com
(This ad is a "trade" for the writing of this column. Opinions
contained in the column are those of Mr. Terry Winders, CLP)
[headlines]
--------------------------------------------------------------
[headlines]
--------------------------------------------------------------
Slight Slowdown in Leasing Business in October
ELFA MFLI-25 Report –"Don't Goof Off" is Advice
by Christopher Menkin

(Leasing News chart)
The month of October, 2013, follows the trend of the last several years in the Equipment Leasing and Finance Association (ELFA) MLFI-25 report. This year it slipped to $7.6 billion in new business. While just slightly lower than September of $7.7 billion, and the same as 2012, it was above the 2011 $6.0 billion. As the chart below notes, October historically has been lower than September.
MLFI-25 New Business Volume (Year Over Year Comparison)

click to make larger
(ELFA chart)

On the optimistic side, business has improved since 2009, according to the charts:


(Leasing News chart)

While the month of December generally shows high gains, undoubtedly from those who report and have customers who renew their operating leases, such as ADP, as well as others on the list (see list at end of article), historically the first quarter is the lowest period of new business. This should give great concern to the industry.
Most definitely, these numbers should give impetus to all in the financing industry to work harder in December than ever before, not just for year-end numbers, but to have momentum going into the first of the year. This year both Christmas and New Year's fall on Wednesday, the middle of the week, resulting in more businesses being on vacation, some even closed for the entire 7-8 days through year end.
In addition, it appears business will be getting little help from Washington in incentives for growth in 2014, an election year debating the direction of government. Uncertainty is exacerbated by the yet unknown costs of employer-provided healthcare premiums and/or the increases in taxes to be used to fund same.
In the ELFA press release, David Mirsky, Chief Executive Officer, Pacific Rim Capital, Inc., was quoted as saying, ""The MLFI-25 clearly demonstrates the current slow growth or no growth economy that we are experiencing at the moment."
The actual MFLI-25 new business numbers conflict with the increase in the Equipment Leasing and Finance Industry (ELFI) October Monthly Confidence Index which reported "Overall, confidence in the equipment finance market is 56.9, an increase from the October index of 54.0..."
Despite the increased report optimism, those quoted in the ELFI October report appeared more realistic, such as past ELFA president Valerie Hayes Jester, President, Brandywine Capital Associates, Inc.,"We would believe that demand will remain at lower levels until issues regarding the budget crisis and healthcare insurance are fully resolved."
Thomas Jaschik, President, BB&T Equipment Finance, was quoted, saying," The Equipment Leasing and Finance Association's Monthly Leasing and Finance Index has continued its downward trend since the beginning of the second quarter, in tandem with the general direction of the economy and investment in capital equipment. With no real leadership coming from Washington, this lackluster performance is likely to continue for the foreseeable future."

Harry Kaplun, President, Frost Equipment Leasing and Finance, recognized the October numbers, but appeared more optimistic: ""We are starting to see some slowdown in several sectors, but growth is still happening."
Perhaps summing it all up, in the EFLA MFLI-25 report, ELFA President and CEO, William Sutton, CAE, said: "We remain cautiously optimistic that business demand for capital equipment will continue unabated into the fourth quarter, which is a typically strong period for the industry."

David Mirsky, Chief Executive Officer, Pacific Rim Capital, Inc., observed, " the industry remains optimistic based upon the year-to-date growth of 5 percent and the increase in submissions for credit approval."
The MFLI-25 charts reflect both Mirsky and Sutton's opinion:
Credit Approval Ratios As % of all Decisions Submitted
(Year Over Year Comparison)


click image to make larger
Total Number of Employees
(Year Over Year Comparison)
click image to make larger
ELFA MLFI-25 Participants

ADP Credit
BancorpSouth Equipment Finance
Bank of America
Bank of the West
BB&T Bank
BMO Harris Equipment Finance
Canon Financial Services
Caterpillar Financial Services
CIT
De Lage Landen Financial Services
Dell Financial Services
Direct Capital Corporation
EverBank Commercial Finance
Fifth Third Equipment Finance
First American Equipment Finance, a City National Bank Company
GreatAmerica Financial Services
Hitachi Credit America
HP Financial Services
Huntington Equipment Finance
John Deere Financial
Key Equipment Finance
LEAF Commercial Capital
M&T Bank
Marlin Leasing
Merchants Capital
PNC Equipment Finance
RBS Asset Finance
SG Equipment Finance
Siemens Financial Services
Stearns Bank
Suntrust
Susquehanna Commercial Finance
US Bancorp Equipment Finance
Verizon Capital
Volvo Financial Services
Wells Fargo Equipment Finance
[headlines]
--------------------------------------------------------------
Bank Reserve Continue to Fall Across Industry
SNL Financial Report
Aggregate loan loss provisions continued to decline during the third quarter, according to an SNL analysis of U.S. commercial banks. Provisions peaked in late 2009 during the heart of the credit crisis, but have declined steadily since then as the industry as a whole has slowly seen net income rise over roughly the same period.
Those decreases have been matched by other improving credit metrics across the industry over the same time period. Loan loss provisions as a percentage of net charge-offs reached their lowest level since the third quarter of 2008 in the last period, falling below 50% in aggregate for U.S. commercial banks. Net charge-offs as a percentage of average loans reached a recent low during the third quarter: after hovering above 0.7% since the third quarter of 2011, net charge-offs fell below that mark during the period.
Aggregate reserves as a percentage of loans, which peaked in the second quarter of 2010, also fell to their lowest levels since the onset of the credit crisis in 2008. During the third quarter, U.S. commercial banks reported that aggregate reserves fell below 2% of loans.
Those trends were obvious among the industry's largest players, where SNL's data shows that 18 of the 20 largest public U.S. bank and thrifts reported linked-quarter declines in their loan loss reserves. Bank of America Corp. President and CEO Brian Moynihan said at a recent investor conference that even though unemployment remains high, the outlook is good for the industry's credit quality as a whole. "I think credit is going to be in good shape for banks … if the economy continues to plug along at 2%, 2.5%, and unemployment continues to be steady and heading down," Moynihan said.
Bank of America reported a reduction of about $1.8 billion in its loan loss reserves during the quarter, bringing its total down to $19.43 billion from $21.24 billion at the end of the linked quarter.
Full report:
http://www.snl.com/InteractiveX/Article.aspx?cdid=A-25974983-10280

[headlines]
--------------------------------------------------------------

Leasing Software Companies—Updated

(click on name to learn more)

Leasing Software Companies Full List:
http://www.leasingnews.org/Ag_leasing/software.htm#FCS
[headlines]
--------------------------------------------------------------
Top Stories November 18-November 22
(You May Have Missed One)

Here are the top stories opened by readers

(1) Name of Pulaski Bank $7 Million Leasing Fraud:
Healthcare Partners Group, LLC
by Christopher Menkin
http://leasingnews.org/archives/Nov2013/11_18.htm#name
(2) DLL Leaves Lessor to Hang re: Evergreen Clause
by Christopher Menkin
http://leasingnews.org/archives/Nov2013/11_18.htm#dll
(3) Leasing 102 by Mr. Terry Winders, CLP
Section 179 to End December 31, 2013
http://leasingnews.org/archives/Nov2013/11_18.htm#section
(4) Marlin Leasing Sued re: Equipment Not working
http://madisonrecord.com/issues/892-breach-of-contract/260979-alton-baptist-church-claims-consumer-fraud-in-suit-against-leasing-co
(5) Arvest's Kyle Gilliam, CLP, on
Section 179 to End December 31, 2013
http://leasingnews.org/archives/Nov2013/11_22.htm#arvest
(6) Archives---November 20, 2001 May He Rest in Peace
Jeffrey Joseph Wong---San Francisco Chronicle Obituary
http://leasingnews.org/archives/Nov2013/11_20.htm#archives
(7) Compromise for Lease Accounting Overhaul
Starts to Fall Apart!---Wall Street Journal
http://leasingnews.org/archives/Nov2013/11_20.htm#compromise
(8) Male Brain – Female Brain
Sales Makes It Happen by Steve Chriest
http://leasingnews.org/archives/Nov2013/11_20.htm#male
(9) New Hires—Promotions
http://leasingnews.org/archives/Nov2013/11_22.htm#hires

(T) (10) Advice for Broker or Lessor
Dealing with a Company that Uses Evergreen Clauses
http://leasingnews.org/archives/Nov2013/11_18.htm#advice
(T) (10) Letters from Readers?!---We get Email!!!
(Mostly in chronological order)
http://leasingnews.org/archives/Nov2013/11_20.htm#letters
John Kenny Receivables Management

• End of Lease Negotiations & Enforcement


• Fraud Investigations
• Credit Investigations • Asset Searches


• Skip-tracing • Third-party Commercial Collections

john@jkrmdirect.com | ph 315-866-1167| www.jkrmdirect.com
[headlines]
--------------------------------------------------------------
Leasing News: Special Thanksgiving Edition
By Fernando F. Croce
As end-of-year holidays quickly pile up, it's important to not lose track of the things that really matter, like health, family, and a good movie. So for this upcoming Thanksgiving, we're recommending a slew of savory cinematic treats to go with your turkey gravy and pumpkin pie. Enjoy!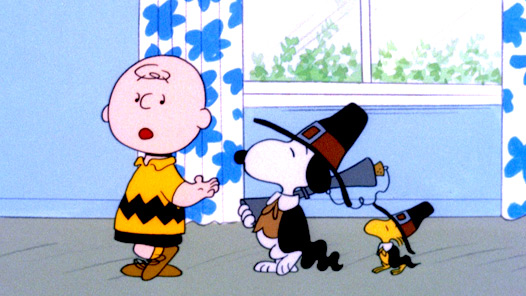 A Charlie Brown Thanksgiving
(Bill Melendez & Phil Roman, 1973): No holiday gathering is complete without a visit from the Peanuts gang. In this short but delightful animated TV special, Charles M. Schultz's characters come to face such Turkey Day challenges as getting the family together and getting the right meals cooked. When Peppermint Patty and friends invite themselves over to Charlie Brown's house, he must whip up a holiday special even though he's supposed to be going to his grandmother's house. Throw in lessons about what Thanksgiving really stands for and Snoopy and Woodstock in pilgrim costumes, and you have a tip-top Peanuts feature.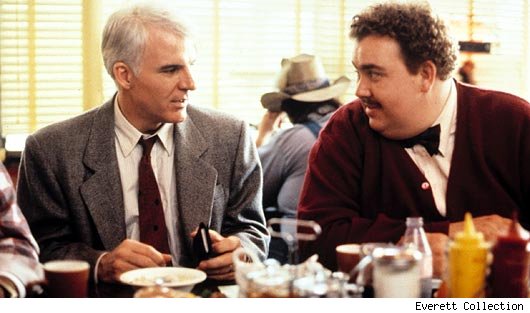 Planes, Trains & Automobiles(John Hughes, 1987): Steve Martin and John Candy make a n unbeatable odd couple in this hilarious and ultimately poignant comedy from director John Hughes ("The Breakfast Club"). Smooth advertising exec Neal (Martin) and brash salesman Del (Candy) make unlikely traveling companions, but when their flight is grounded by snow, the two are stuck on a madcap road trip. Can they make it home in time for Thanksgiving—or, more to the point, before they kill each other? There are several unforgettable jokes and characters along the way, but what makes the movie such an enduring treat is the warm and expert chemistry between Martin and Candy.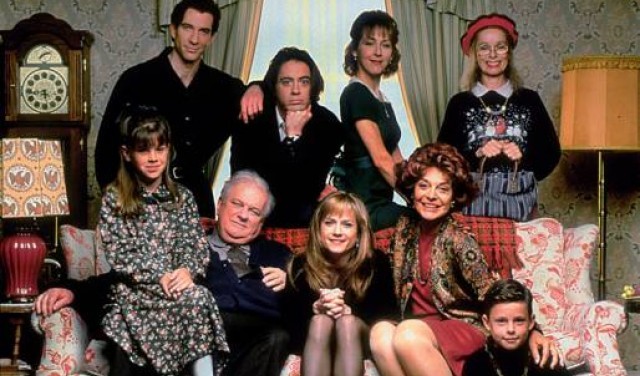 Home for the Holidays (Jodie Foster, 1995): How do families manage to survive Thanksgiving? That's what Claudia (Holly Hunter) wonders as she drives home to spend Turkey Day with her squabbling relatives. There's her frazzled mom (Anne Bancroft), increasingly erratic father (Charles Durning), wacky brother (Robert Downey, Jr.), and more pesky in-laws and former boyfriends that she can shake a stick at. Anyone who's ever been driven crazy by family gatherings will enjoy director Jodie Foster's tart comedy-drama, which balances out seasonal sweetness with a dose of vinegar and, in between laughs, may help you appreciate your own family a bit more.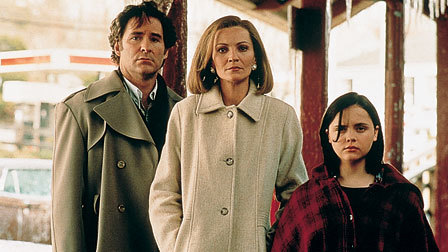 The Ice Storm (Ang Lee, 1997): Family has always been one of versatile director Ang Lee's concerns, a concern that he examines in this sensitive, beautifully acted portrait of tensions and secrets emerging in suburban Connecticut during the Thanksgiving weekend. The year is 1973, and the Hood and Carver families are struggling not to spin out of control in the face of national crisis. Will the festivities bring them together, or will their troubles merely grow larger? A melancholy but thoughtful and ultimately hopeful tone and splendid performances from a first-rate cast (including Kevin Kline, Joan Allen, Sigourney Weaver and Christina Ricci) make this a must.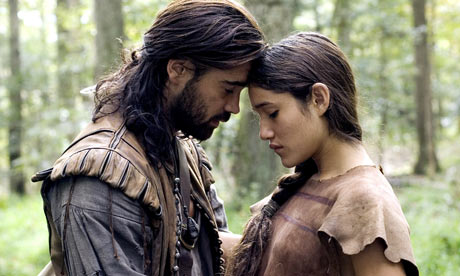 The New World (Terrence Malick, 2005): No film more movingly depicts the first interactions between Native Americans and European settles than this beautiful epic from master director Terrence Malick ("Days of Heaven," "The Thin Red Line"). Offering a sweeping panorama of the nation's nascent period, it sensitively depicts the relationship between explorer John Smith (Colin Farrell) and young native princess Pocahontas (Q'Orianka Kilcher), who develop a profound love for each other despite the many and often violent differences between their cultures. Offering an emotional, visually sublime vision of hope between human beings and nature, this masterpiece is certainly something for every movie lover to be thankful for.
[headlines]
--------------------------------------------------------------

Manchester Terrier
Irvine, California Adopt-a-Dog

STARK - ID#A089617
"I am a neutered male, black and brown Manchester Terrier mix.
The shelter thinks I am about 1 year and 2 months old.
I have been at the shelter since Nov 18, 2013."

For more information about this animal, call:
Irvine Animal Care Center at (949) 724-7740
Ask for information about animal ID number A089617
Irvine Animal Care
6443 Oak Canyon Roan
Irvine, California 92618
Weekdays: noon-6 p.m.
Weekends: 10 a.m.-4 p.m.
Please allow yourself at least one hour to visit with adoptable animals.
The Center is closed on Tuesdays and holidays

Adopt-a-Pet by Leasing Co. State/City
http://www.leasingnews.org/Conscious-Top%20Stories/Adopt_Pet.htm

Adopt a Pet
http://www.adoptapet.com/


[headlines]
--------------------------------------------------------------

News Briefs----
Capital Leases vs. Operating Leases
http://www.investorguide.com/article/14208/capital-leases-vs-operating-leases-d1113/
Seven Biggest social Media Blunders by Banks
http://www.americanbanker.com/gallery/7-biggest-social-media-blunders-by-banks-1063675-1.html
Mobile Money Industry Insights
http://bankinnovation.net/2013/11/mobile-money-industry-insights-november-21-2013/

A Quarter of Community Banks Expect to Sell Next Year
http://www.americanbanker.com/issues/178_225/a-quarter-of-community-banks-expect-to-sell-next-year-kpmg-1063814-1.html

India Banks collect over $25 billion from special dollar swap window
http://www.hindustantimes.com/business-news/banks-collect-over-25-billion-from-special-dollar-swap-window-rbi/article1-1155438.aspx
Under deal, Iran's oil exports likely to rise from recent depressed level
http://www.washingtonpost.com/business/economy/under-deal-irans-oil-exports-likely-to-rise-from-recent-depressed-level/2013/11/24/cd7d186e-5558-11e3-835d-e7173847c7cc_story.html

[headlines]
--------------------------------------------------------------





--You May Have Missed It
Job applicants react negatively to screening of social media accounts
http://www.upi.com/Business_News/2013/11/25/Job-applicants-react-negatively-to-screening-of-social-media-accounts/UPI-52061385416657/

[headlines]
--------------------------------------------------------------

SparkPeople--Live Healthier and Longer


Gifts for Health Geeks---Pinterest
http://www.pinterest.com/sparkpeople/gifts-for-health-geeks/
[headlines]
--------------------------------------------------------------
Football Poem
American Football Poem
In 1996. The Ravens, a team that formerly played in Cleveland, Ohio, moved into Baltimore's Memorial Stadium and began to play in the 1996 season. "This is a new beginning and a new era for us," the Baltimore Ravens owner Art Modell told fans at the team's naming ceremony.
The name Ravens was inspired by the poetry of the famous former Baltimore resident Edgar Allan Poe. Ravens can be taught to speak. Poe's raven is thought to have been inspired by the raven Grip in Barnaby Rudge by Charles Dickens. Dickens' bird has many words and comic turns, including the popping of a champagne cork, but Poe felt that Dickens did not make enough of the bird's dramatic qualities.
"Open here I flung the shutter, when, with many a flirt and flutter,
In there stepped a stately raven of the saintly days of yore;
Not the least obeisance made he; not a minute stopped or stayed he;
But, with mien of lord or lady, perched above my chamber door -
Perched upon a bust of Pallas just above my chamber door -
Perched, and sat, and nothing more.
"Then this ebony bird beguiling my sad fancy into smiling,
By the grave and stern decorum of the countenance it wore.
'Though thy crest be shorn and shaven, thou,' I said, 'art sure no craven,
Ghastly grim and ancient raven wandering from the Nightly shore -
Tell me what thy lordly name is on the Night's Plutonian shore!'
Quoth the Raven, 'Nevermore.'"
The full 18 verse poem:
http://www.americanpoems.com/poets/poe/theraven.shtml

[headlines]
--------------------------------------------------------------

Sports Briefs----

Niners get back on track in win at Washington
http://www.csnbayarea.com/49ers/instant-replay-49ers-get-back-track-vs-washington

Bulls facing changes with Rose out for season
http://www.chicagotribune.com/sports/basketball/bulls/chi-derrick-rose-knee-surgery-bulls-20131125,0,7186905.story
A's, Raiders reach new stadium lease agreements
http://www.pressdemocrat.com/article/20131125/wire/131129696
ASU loss would put Pac-12 title game at Stanford
http://www.sfgate.com/collegesports/article/ASU-loss-would-put-Pac-12-title-game-at-Stanford-5008447.php
Wearable Sensors Could Be an Antidote to Football's Concussion Problem
http://allthingsd.com/20131125/wearable-sensors-could-be-an-antidote-to-footballs-concussion-problem/?mod=atd_homepage_carousel
Scott Tolzien With One of the Best Spin Moves by a QB You'll Ever See
http://thebiglead.com/2013/11/24/scott-tolzien-with-one-of-the-best-spin-moves-by-a-qb-youll-ever-see/
[headlines]
--------------------------------------------------------------


California Nuts Briefs---


Sacramento judge delivers setback to high-speed rail project
http://www.sacbee.com/2013/11/25/5945785/sacramento-judge-delivers-setback.html
[headlines]
--------------------------------------------------------------


"Gimme that Wine"
http://www.youtube.com/watch?v=EJnQoi8DSE8

Peter Mondavi Turns 99
http://www.winespectator.com/webfeature/show/id/49319
Microbes May Add Special Something to Wine
http://www.nytimes.com/2013/11/26/science/microbes-may-explain-some-of-the-mysteries-of-terroir-and-wine.html?hp&_r=0
Tweet by tweet, Napa wineries master social media
http://napavalleyregister.com/news/local/tweet-by-tweet-napa-wineries-master-social-media/article_3f55c0f8-549b-11e3-a97d-001a4bcf887a.html
The Five Most Talked About Wines Online in 2013
http://wine.answers.com/types-of-wine/the-five-most-talked-about-wines-online-in-2013
Found: One of Civilization's Oldest Wine Cellars?
http://www.newswise.com/articles/view/610632/?sc=dwhn


Free Mobile Wine Program
http://leasingnews.org/archives/Feb2010/2_26.htm#mobile
Wine Prices by vintage
http://www.winezap.com
http://www.wine-searcher.com/
US/International Wine Events
http://www.localwineevents.com/
Winery Atlas
http://www.carterhouse.com/atlas/\
Leasing News Wine & Spirits Page
http://two.leasingnews.org/Recommendations/wnensprts.htm
[headlines]
----------------------------------------------------------------
This Day in History
1774 - A congress of colonial leaders criticized British influence in the colonies and affirmed their right to "Life, liberty and property."
1775- The American Navy began using chaplains within its regular service.
1778- British explorer Captain James Cook first discovers Maui, the islands (the Hawaiian Islands) and names them Sandwich Islands after Britain's Earl of Sandwich. He dies in the islands with four of his men as the natives were continuing to steal fishing hooks and supplies from the ship.
http://www.mmbc.bc.ca/source/schoolnet/exploration/cookdeath.html
http://www.geocities.com/TheTropics/7557/
http://www.geocities.com/TheTropics/7557/page1.html
http://www.hallman.org/indian/cook.html
http://www.geocities.com/neil2bn/cook.htm
1789-President George Washington proclaimed November 26, 1789 to be Thanksgiving Day. It was the first holiday by presidential proclamation. Both Houses of Congress, by their joint committee, had requested him to recommend a day of public thanksgiving and prayer, to be observed by acknowledging with grateful hearts the many and signal favors of Almighty God, especially by affording them an opportunity to peaceably establish a form of government for their safety and happiness. Those opposed said it violated the states rights to proclaim the day of Thanksgiving in their own state and it should not be a national holiday. Proclamation issued Oct 3, 1789. Next proclaimed by President Lincoln in 1863 for the last Thursday in November. In 1939 President Roosevelt moved Thanksgiving to the next to last Thursday. May 10, 1941, Pres. Roosevelt announced Thanksgiving would be moved forward again. to the last Thursday of November, after the two-year experiment. Roosevelt had originally moved the holiday to stimulate business activity.
1792- Sarah Moore Grimke birthday, American antislavery and women's rights advocate along with her sister Angelina. Born at Charleston, SC, and died Dec 23, 1873, at Hyde Park, MA.
http://www.spartacus.schoolnet.co.uk/USASgrimkeS.htm
http://www.english.ilstu.edu/351/hypertext98/hankins/african/SGrimke.html
http://www.pinn.net/~sunshine/book-sum/grimke3.html
http://americanciv.uchicago.edu/Grimke.html
1832-Mary Edwards Walker, birthday, American physician and women's rights leader, born at Oswego, NY. First female surgeon in US Army (Civil War). Spent four months in Confederate prison. First and only woman ever to receive Medal of Honor (Nov 11, 1865). Two years before her death, on June 3, 1916, a government review board asked that her award be revoked along with 908 others as they decided the award would be solely for those in combat.. She continued to wear it, in spite of official revocation, until her death, Feb 21, 1919, at Oswego. On June 11, 1977, the secretary of the army posthumously restored the Medal of Honor to Dr. Walker.
1832-The first Streetcar "John Mason", a horse-drawn conveyance designed and constructed by John Stephenson in Philadelphia, PA, was placed in service in New York City by the New York and Harlem Railway. 1832. Named for the prominent New York banker who organized the railway company, the John Mason was equipped with iron wheels and was drawn over iron rails laid in the center of the pavement. Lank O'Dell was the first driver. The car was divided into three non-connecting compartments with 10 seats in each. The first of the three doors bore on its panel the name "New York," the second "Yorkville," and the third "Harlaem." (sic). The fare was 12.5 cents. Tracks for the streetcar were laid along Fourth Avenue from Prince Street to 14th Street. In November 1835, a double track running north to Yorkville was completed.
1858- Mother Mary Katharine Drexel birthday, founder of the Sisters of the Blessed Sacrament for Indians and Colored People. MKD inherited $14 million in 1880; she used her funds freely while directing her order's work, which ranged from a school for black girls in Virginia to schools for Indians in the West. In 1915 she endowed and began forming Xavier University in New Orleans, the only Catholic college for blacks in the U.S.
http://www.katharinedrexel.org/history.htm
http://www47.homepage.villanova.edu/charlene.mires/tours/drexel.htm
1861 - West Virginia was created as a result of dispute over slavery with Virginia. [The story that is told here in VA is that West Virginia did not want to secede from the Union (slavery was a reason]. 1862 -- On meeting Harriet Beecher Stowe, author of Uncle Tom's Cabin, President Abraham Lincoln comments: "So this is the little lady who made the big war."
1863-Union General George Meade moves against General Robert E. Lee's Army of Northern Virginia after months of inaction following the Battle of Gettysburg. Meade's troops found no weaknesses in Lee's lines, and the offensive was abandoned after only five days. This day Meade sent three corps against Lee's right flank around a small valley called Mine Run. Unfortunately for the Union, William French's Third Corps took the wrong road and did not cross the Rapidan River (just south of the Rappahannock) on time. Lee moved part of his army east to meet the threat. While French's corps wandered in the Virginia wilderness, Confederate General Edward Johnson moved to block their advance. French's men fought Johnson's at Payne's Farm; French suffered 950 men killed and wounded to Johnson's 545. The blunder cost the Union heavily. Lee's men took up strong positions along Mine Run, and Meade realized that to attack head on would be foolish. By December 1, Meade began pulling his men back across the Rappahannock River and into winter quarters. There would be no further activity between the two great armies until spring.
1863 - The first of our modern annual Thanksgivings was held following the Oct 3 proclamation of Pres. Lincoln to assign the last Thursday in Nov for this purpose.
1864 - Colonel Kit Carson led the attack in the First Battle of Adobe Walls. Col. Christopher (Kit) Carson, commanding the First Cavalry, New Mexico Volunteers, was ordered to lead an expedition against the winter campgrounds of the Comanche's and Kiowas, believed to be somewhere on the south side of the Canadian. On November 10 he arrived at Fort Bascom with fourteen officers, 321 enlisted men, and seventy-five Ute and Jicarilla Apache scouts and fighters he had recruited from Lucien Maxwell's ranch near Cimarron, New México. The first eyewitness account of the battle other than Carson's military correspondence was published in 1877 by George Pettis, who had served as the expedition's artillery officer.
1867- J.B. Sutherland of Detroit, MI received a patent on the first refrigerated railroad car. It was for an insulted car constructed with ice bunkers in each end. Air came in at the top, was passed through the ice chambers, and circulated through the car by means of gravity, controlled by the use of hanging flaps that created differences in air temperature. The first refrigerated railroad car to carry a load of fresh fruit was constructed in 1866 by Parker Earle of Cobden, IL, who built and shipped chests of strawberries on the Illinois Central Railroad. The chests had three layers of board and were airtight and watertight. They held 100 pounds of ice and 200 quarts of strawberries, which brought $2 a quart. In 1872, Earle shipped a full carload from Anna, IL, to Chicago.
1871—Birthday of Texas Governor Pat Neff ( he pardoned "Leadbelly,"), anti-klu klux klan, a man ahead of his time, champion of education and progress, McGregor, Texas.
http://www.tsha.utexas.edu/handbook/online/articles/view/NN/fne5.html
http://www.baylor.edu/about/neff.asp
http://www.lib.utexas.edu/taro/tslac/40030/40030-P.html
1872 -The San Francisco Evening Bulletin exposed one of the most notorious mining scandals in US history, The Great Diamond Hoax. Philip Arnold (1829 - 1878) was a confidence trickster from Elizabethtown, Kentucky, who was the brains behind a legendary 1872 scam to fool people into investing in western diamond mining operations. He managed to walk away from the hoax with more than half a million dollars. Clarence King (1842 - 1901) was the geologist who uncovered the swindle.
" Arnold and Slack played their con perfectly. They arrived in San Francisco in 1872 and tried to deposit a bag of uncut diamonds at a bank. When questioned, the two men quickly disappeared, acting as if they were reluctant to talk about their discovery. Intrigued, a bank director named William Ralston tracked down the men. Assuming he was dealing with unsophisticated country bumpkins, he set out to take control of the diamond mine. The two cousins agreed to take a blindfolded mining expert to the site; the expert returned to report that the mine was indeed rich with diamonds and rubies ...
"Back in San Francisco, King exposed the fraud in the newspapers and the Great Diamond Hoax collapsed. Ralston returned $80,000 to each of his investors, but he was never able to recover the $600,000 given to the two cousins. Arnold lived out the few remaining years of his life in luxury in Kentucky before dying of pneumonia in 1878. Slack apparently squandered his share of the money, for he was last reported working as a coffin maker in New Mexico. King's role in exposing the fraud brought him national recognition — he became the first director of the United States Geological Survey." Source Wilson's book of days
1883-We don't generally "mention" the passing of a person in American History, but this is the date Sojourner Truth left Earth. A former slave who had been sold four different times, Sojourner Truth became an evangelist who argued for abolition and women's rights. After a troubled early life, she began her evangelical career in 1843, traveling through New England until she discovered the utopian colony called the Northampton Associations of Education and Industry. It was there she was exposed to, and became an advocate for, the cause of abolition, working with Frederick Douglass, Wendell Phillips, William Lloyd Garrison and others. In 1850, she befriended Lucretia Mott, Elizabeth Cady Stanton and other feminist leaders and actively began supporting calls for women's rights. In 1870 she attempted to petition Congress to create a "Negro state" on public lands in the west. Born at Ulster County, NY, about 1790, with the name Isabella Van Wagener, shed died November 26,1883, at Battle Creek, MI.
(lower half of: http://memory.loc.gov/ammem/today/nov26.html)
1895-National Negro Medical Association founded.
(could not find current or successor organization)
1907-Birthday of trumpeter Henry "Hot Lips" Levine, born London, England. http://64.33.34.112/.WWW/l1.html#HLevine
1907-Birthday of pianist Frank " Kansas City Frank" Melrose, Sumner, IL
http://www.redhotjazz.com/kcffootwarmers.html
http://www.doctorjazz2.freeserve.co.uk/page3.html
http://shopping.yahoo.com/shop?d=product&id=192
7007006&clink=dmmu.artist&a=b
http://www.redhotjazz.com/frankmelrose.html
1908-Birthday of Vernon "Lefty" Gomez, Baseball Hall of Fame pitcher born at Rodeo, CA., well-known San Francisco personality and restaurateur. Gomez was a star pitcher with the New York Yankees from 1930 to 1942. He won six World Series games without a defeat and was the winning pitcher in the first All-Star Game. Inducted into the Hall of Fame in 1972. Died at Greenbrae, CA, Feb 17, 1989.
1922-Birthday of Charles Schulz, cartoonist, born at Minneapolis, MN. Created the "Peanuts" comic strip that debuted on Oct 2,1950. The strip included Charlie Brown, his sister Sally, his dog Snoopy, friends Linus and Lucy and a variety of other characters. Stricken with colon cancer, Schulz' last daily strip was published Jan 3, 2000, and his last Sunday strip was published Feb 13, 2000. The strip ran in more than 2,500 newspapers in many different countries. Schulz won the Reuben Award in both 1955 and 1964 and was named International Cartoonist of the Year in 1978. Several TV specials were spin-offs of the strip including "It's the Great Pumpkin Charlie Brown" and "You're a Good Man Charlie Brown." Schulz died at Santa Rosa, CA Feb 12, 2000. See also "Peanuts Debuts: Anniversary" (Oct 2).
1925- after finishing his college football career oat the University of Illinois, Harold " Red" Grange, perhaps the most famous player of all time, played his first game as a professional. Wearing the uniform of the Chicago Bears, Grange was held to 35 yards rushing in a 0-0 tie against the Chicago Cardinals.
1933-Birthday of entertainer, actor, singer Robert Goulet, born Lawrence, MA. Died? 1933- Fifteen thousand people in San Jose, California, storm the jail where Thomas Thurmond and John Holmes are being held as suspects in the kidnapping and murder of Brooke Hart, the 22-year-old son of a local storeowner. The mob of angry citizens proceeded to lynch the accused men and then pose them for pictures. On November 9, Brooke Hart was abducted by men in a Studebaker. His family received a $40,000 ransom demand and, soon after, Hart's wallet was found on a tanker ship in a nearby bay. The investigative trail led to Holmes and Thurmond, who implicated each other in separate confessions. Both acknowledged, though, that Hart had been pistol-whipped and then thrown off the San Mateo Bridge. After Hart's body washed ashore on November 25, a vigilante mob began to form. Newspapers reported the possibility of a lynching and local radio stations broadcast the plan. Not only did Governor James Rolph reject the National Guard's offer to send assistance, he reportedly said he would pardon those involved in the lynching. On November 26, the angry mob converged at the jail and beat the guards, using a battering ram to break into the cells. Thurmond and Holmes were dragged out and hanged from large trees in a nearby park. The public seemed to welcome the gruesome act of vigilante violence. After the incident, pieces of the lynching ropes were sold to the public. Though the San Jose News declined to publish pictures of the lynching, it condoned the act in an editorial. Eighteen-year-old Anthony Cataldi bragged that he had been the leader of the mob but he was not held accountable for his participation. At Stanford University, a professor asked his students to stand and applaud the lynching. Perhaps most disturbing, Governor Rolph publicly praised the mob. "The best lesson ever given the country," said Governor Rolph. "I would like to parole all kidnappers in San Quentin to the fine, patriotic citizens of San Jose."
1938—Birthday of singer Tina Turner, Nutbush, Tn
http://www.tina-turner.com/
http://www.tinamania.com/tina/
http://www.askmen.com/women/singer/27_tina_turner.html
http://www.askmen.com/women/singer/27c_tina_turner.html
1941- On this day, a Japanese fleet of six aircraft carriers, commanded by Vice Admiral Chuichi Nagumo, left Hitokapu Bay under strict radio silence. The surprise attack was Admiral Isoroku Yamamoto's idea. The Commander in Chief of the Japanese Combined Fleet had been stewing over the idea since November 1940, two months after Japan signed the Tripartite Pact that aligned them with Germany and Italy. Yamamoto's Pearl Harbor idea was inspired by two things: a prophetic book and a historic attack. The book was The Great Pacific War, written in 1925 by Hector Bywater, a British naval authority. It was a realistic account of a clash between the United States and Japan that begins with the Japanese destruction of the U.S. fleet and proceeds to the Japanese attacks on Guam and the Philippines. To Yamamoto, the book's plot almost seemed like a blueprint for war. And when the Royal Air Force attacked and successfully debilitated the Italian fleet at Taranto on November 11, 1940, Yamamoto was convinced that Bywater's fiction could become reality. He started making plans at once. Yamamoto, who studied English at Harvard University, did not underestimate the Americans. He said that if "hostilities break out between Japan and the United States, it would not be enough that we take Guam and the Philippines . . . we would have to march into Washington and dictate the terms of peace in the White House." He understood this would be virtually impossible but also believed that waiting for the Americans to strike first would be playing into U.S. strengths. Planning the Pearl Harbor attack and organizing the First Air Fleet took up much of 1941. When the fleet finally sailed on November 26, the mood was tense. The director of the First Fleet, Vice Admiral Nagumo, not only lacked experience with naval aviation but openly opposed the attack. Yamamoto sat in his flagship headquarters in Japanese waters, anxiously awaiting the results of his Pearl Harbor brainchild.
1942- " Casablanca" premiered. Due to the landing of the Allies in North Africa on Nov 8, the premiere and release of the film were moved up from June 1943 to Nov 26, 1942, when it premiered at New York City on Thanksgiving Day. The general nationwide release followed on Jan 23, 1943, during the Roosevelt-Churchill conferences in Casablanca.
http://memory.loc.gov/ammem/today/nov26.html
1944-Birthday of singer Jean Terrell ( of the Supremes), Texas
http://www.soulwalking.co.uk/Jean%20Terrell.html
http://www.tonygreen.com/music/Supremes/Jean.htm
1944--SHERIDAN, CARL V. Medal of Honor
Rank and organization: Private First Class, U.S. Army, Company K, 47th Infantry, 9th Infantry Division. Place and date: Frenzenberg Castle, Weisweiler, Germany, 26 November 1944. Entered service at: Baltimore, Md. Birth: Baltimore, Md. G.O. No.: 43, 30 May 1445. Citation: Attached to the 2d Battalion of the 47th Infantry on 26 November 1944, for the attack on Frenzenberg Castle, in the vicinity of Weisweiler, Germany, Company K, after an advance of 1,000 yards through a shattering barrage of enemy artillery and mortar fire, had captured 2 buildings in the courtyard of the castle but was left with an effective fighting strength of only 35 men. During the advance, Pfc. Sheridan, acting as a bazooka gunner, had braved the enemy fire to stop and procure the additional rockets carried by his ammunition bearer who was wounded. Upon rejoining his company in the captured buildings, he found it in a furious fight with approximately 70 enemy paratroopers occupying the castle gate house. This was a solidly built stone structure surrounded by a deep water-filled moat 20 feet wide. The only approach to the heavily defended position was across the courtyard and over a drawbridge leading to a barricaded oaken door. Pfc. Sheridan, realizing that his bazooka was the only available weapon with sufficient power to penetrate the heavy oak planking, with complete disregard for his own safety left the protection of the buildings and in the face of heavy and intense small-arms and grenade fire, crossed the courtyard to the drawbridge entrance where he could bring direct fire to bear against the door. Although handicapped by the lack of an assistant, and a constant target for the enemy fire that burst around him, he skillfully and effectively handled his awkward weapon to place two well-aimed rockets into the structure. Observing that the door was only weakened, and realizing that a gap must be made for a successful assault, he loaded his last rocket, took careful aim, and blasted a hole through the heavy planks. Turning to his company he shouted, "Come on, let's get them!" With his .45 pistol blazing, he charged into the gaping entrance and was killed by the withering fire that met him. The final assault on Frezenberg Castle was made through the gap which Pfc. Sheridan gave his life to create.
1945- Charlie Parker cuts "Billie's Bounce," "Now's the Time," "KoKo"
1946-Birthday of football coach and Pro Football Hall of Fame tackle, Arthur "Art" Shell, Charleston, SC.
1949—Top Hits
Don't Cry, Joe - The Gordon Jenkins Orchestra (vocal: Betty Brewer)
I Can Dream, Can't I? - The Tommy Dorsey Orchestra (vocal: Jack Leonard)
A Dreamer's Holiday - Perry Como
Slipping Around - Margaret Whiting & Jimmy Wakely
1949- " Twenty Questions" premiered on TV. This game show was based on the old guessing game. A celebrity panel had to guess the identity of an object (at the start they were told only if it was animal, vegetable or mineral) by asking up to 20 questions. Bill Slater hosted two network versions of the show on NBC and Dumont. Jay Jackson took over when it switched from NBC to ABC. "Twenty Questions" first began on radio. Regular panelists included Fred Van Deventer, Florence Rinard, Herb Polesie and Johnny McPhee. 1950- In some of the fiercest fighting of the Korean War, thousands of communist Chinese troops launch massive counterattacks against U.S. and Republic of Korea (ROK) troops, driving the Allied forces before them and putting an end to any thoughts for a quick or conclusive U.S. victory.
1950--MITCHELL, FRANK N. Medal of Honor
Rank and organization: First Lieutenant, U.S. Marine Corps, Company A, 1st Battalion, 7th Marines, 1st Marine Division (Rein.). Place and date: Near Hansan-ni, Korea, 26 November 1950. Entered service at: Roaring Springs, Tex. Born: 18 August 1921, Indian Gap, Tex. Citation: For conspicuous gallantry and intrepidity at the risk of his life above and beyond the call of duty as leader of a rifle platoon of Company A, in action against enemy aggressor forces. Leading his platoon in point position during a patrol by his company through a thickly wooded and snow-covered area in the vicinity of Hansan-ni, 1st Lt. Mitchell acted immediately when the enemy suddenly opened fire at pointblank range, pinning down his forward elements and inflicting numerous casualties in his ranks. Boldly dashing to the front under blistering fire from automatic weapons and small arms, he seized an automatic rifle from one of the wounded men and effectively trained it against the attackers and, when his ammunition was expended, picked up and hurled grenades with deadly accuracy, at the same time directing and encouraging his men in driving the outnumbering enemy from his position. Maneuvering to set up a defense when the enemy furiously counterattacked to the front and left flank, 1st Lt. Mitchell, despite wounds sustained early in the action, reorganized his platoon under the devastating fire, and spearheaded a fierce hand-to-hand struggle to repulse the onslaught. Asking for volunteers to assist in searching for and evacuating the wounded, he personally led a party of litter bearers through the hostile lines in growing darkness and, although suffering intense pain from multiple wounds, stormed ahead and waged a single-handed battle against the enemy, successfully covering the withdrawal of his men before he was fatally struck down by a burst of small-arms fire. Stouthearted and indomitable in the face of tremendous odds, 1st Lt. Mitchell, by his fortitude, great personal valor and extraordinary heroism, saved the lives of several marines and inflicted heavy casualties among the aggressors. His unyielding courage throughout reflects the highest credit upon himself and the U.S. Naval Service. He gallantly gave his life for his country.
1951--PITTMAN, JOHN A. Medal of Honor
Rank and organization: Sergeant, U.S. Army, Company C, 23d Infantry Regiment, 2d Infantry Division. Place and date: Near Kujangdong, Korea, 26 November 1950. Entered service at: Carrolton, Miss. Born: 15 October 1928, Carrolton, Miss. G.O. No.: 39, 4 June 1951. Citation: Sgt. Pittman, distinguished himself by conspicuous gallantry and intrepidity above and beyond the call of duty in action against the enemy. He volunteered to lead his squad in a counterattack to regain commanding terrain lost in an earlier engagement. Moving aggressively forward in the face of intense artillery, mortar, and small-arms fire he was wounded by mortar fragments. Disregarding his wounds he continued to lead and direct his men in a bold advance against the hostile standpoint. During this daring action, an enemy grenade was thrown in the midst of his squad endangering the lives of his comrades. Without hesitation, Sgt. Pittman threw himself on the grenade and absorbed its burst with his body. When a medical aid man reached him, his first request was to be informed as to how many of his men were hurt. This intrepid and selfless act saved several of his men from death or serious injury and was an inspiration to the entire command. Sgt. Pittman's extraordinary heroism reflects the highest credit upon himself and is in keeping with the esteemed traditions of the military service.
1950 - A great storm hit the Northern and Central Appalachians with snow and high winds. Winds reached hurricane force along eastern slopes of the Appalachians, with gusts to 100 mph at Hartford CT, 110 mph at Concord NH, and 160 mph at Mount Washington NH. Heavy rain also hit the eastern slopes, with eight inches reported at Slide Mountain NY. The western slopes were buried under heavy snow. The storm produced record snowfall totals of 27.7 inches at Pittsburgh PA, and 36.3 inches at Steubenville OH. The snow, and record cold temperatures, resulted in 160 deaths.
1952-Birthday of bass player Mark Dresser, Los Angeles, CA
http://www.mindspring.com/~gerryhem/dresser.html
http://www.blacksaint.com/bios/mdresser.html
1954-- Elvis Presley, on tour, sends a telegram to his parents: "Hi babies, here's the money to pay the bills, don't tell no one how much I sent I will send more next week. There is a card in the mail. Love Elvis."
1955--Bill Haley's "Rock Around The Clock" reaches #1 in the UK and is considered to be the first Rock and Roll record to accomplish that feat.
1955-"Sixteen Tons" by Tennessee Ernie Ford tops the Billboard singles chart, becoming the fastest selling single in recording industry history up to that time.
1955- Johnny Cash's "Cry! Cry! Cry!" enters the country chart
1956—"The Price is Right" premiers on television. This popular show is also TV's longest-running daily game show, surviving changes in format, networks, time slots and hosts. It began in 1956 with Bill Cullen as host, Don Pardo as announcer and a fairly rigid format: four contestants had to bid on an item and the one who bid closest to the manufacturer's suggested price without going over won the item. In 1972, after a seven-year hiatus, "The Price Is Right" came back in two versions. Bob Barker was the host of the network version, which expanded to an hour and which he hosts to this day. Johnny Olsen was the announcer until his death in 1985. Rod Roddy took his place. Also on the show are attractive women who model the prizes to be won and give Bob Barker minimal assistance in setting up the price-guessing games. "Price" contestants are drawn from the studio audience. My father's very good friend Bernie Gould was the chief writer on the show, coming up with the themes and dialogue.
1957—Top Hits
Jailhouse Rock - Elvis Presley
You Send Me - Sam Cooke
My Special Angel - Bobby Helms
Wake Up Little Susie - The Everly Brothers
1965—Top Hits
I Hear a Symphony - The Supremes
1-2-3 - Len Barry
Rescue Me - Fontella Bass
May the Bird of Paradise Fly Up Your Nose - "Little" Jimmy Dickens
1962-The Beatles re-record "Please Please Me" at EMI's Abbey Road Studios. Under the direction of producer George Martin, who told the band that their original ballad version was "too bloody boring for words", the song is re-arranged to an up-tempo rocker which would rise to #2 in the UK and #3 in the US.
1966-- Wilson Pickett's "Mustang Sally" enters the pop charts
1966 - The Temptations "I'm Losing You" enters the R&B charts
1968--FLEMING, JAMES P. Medal of Honor
Rank and organization: Captain, U.S. Air Force, 20th Special Operations Squadron. Place and date: Near Duc Co, Republic of Vietnam, 26 November 1968. Entered service at: Pullman, Wash. Born: 12 March 1943, Sedalia, Mo. Citation: For conspicuous gallantry and intrepidity in action at the risk of his life above and beyond the call of duty. Capt. Fleming (then 1st Lt.) distinguished himself as the Aircraft Commander of a UH-1F transport Helicopter. Capt. Fleming went to the aid of a 6-man special forces long range reconnaissance patrol that was in danger of being overrun by a large, heavily armed hostile force. Despite the knowledge that 1 helicopter had been downed by intense hostile fire, Capt. Fleming descended, and balanced his helicopter on a river bank with the tail boom hanging over open water. The patrol could not penetrate to the landing site and he was forced to withdraw. Dangerously low on fuel, Capt. Fleming repeated his original landing maneuver. Disregarding his own safety, he remained in this exposed position. Hostile fire crashed through his windscreen as the patrol boarded his helicopter. Capt. Fleming made a successful takeoff through a barrage of hostile fire and recovered safely at a forward base. Capt. Fleming's profound concern for his fellowmen, and at the risk of his life above and beyond the call of duty are in keeping with the highest traditions of the U.S. Air Force and reflect great credit upon himself and the Armed Forces of his country.
1967- The new promotional video clip for the Beatles', new single, "Hello Goodbye," is aired on tonight's episode of CBS-TV's Ed Sullivan Show.
1968-S.I. Hayakawa made acting president, San Francisco State College.
1968- While returning to base from another mission, Air Force 1st Lt. James P. Fleming and four other Bell UH-1F helicopter pilots get an urgent message from an Army Special Forces team pinned down by enemy fire. Although several of the other helicopters had to leave the area because of low fuel, Lieutenant Fleming and another pilot pressed on with the rescue effort. The first attempt failed because of intense ground fire, but refusing to abandon the Army green berets, Fleming managed to land and pick up the team. When he safely arrived at his base near Duc Co, it was discovered that his aircraft was nearly out of fuel. Lieutenant Fleming was later awarded the Medal of Honor for his actions.
1968 -- O.J. Simpson is named football's Heisman Trophy winner for 1968. A running back for the University of Southern California, amassing 3,187 yards in 18 games and 33 touchdowns in two seasons. He then played for the Buffalo Bills and San Francisco 49ers, became a sportscaster and actor. More recently obsessed with tracking down the killer of his ex-wife, presumably linked to the greens, which he now haunts. [Update to include conviction in NV and current prison sentence]
1969 - The Heisman Trophy was awarded to Steve Owens of Oklahoma as the nation's outstanding college football player. Owens scored more touchdowns and gained more yardage than any previous player in collegiate history.
1969 - John Lennon spends the afternoon in the Abbey Road studios, mixing the Beatles songs "What's The New Mary Jane" and "You Know My Name (Look Up The Number)" for release as two sides of a Plastic Ono Band single. When this falls through, "Number" gets released as the b-side to the Beatles' "Let It Be" single, making this the last time John Lennon was in the studio working on a Beatles song.
1969-- John Lennon spends the afternoon in the Abbey Road studios, mixing the Beatles songs "What's The New Mary Jane" and "You Know My Name (Look Up The Number)" for release as two sides of a Plastic Ono Band single. When this falls through, "Number" gets released as the b-side to the Beatles' "Let It Be" single, making this the last time John Lennon was in the studio working on a Beatles song. [delete-redundant]
1970 - The temperature at Tallahassee, FL, dipped to 13 degrees, following a high of 40 degrees the previous day. The mercury then reached 67 degrees on the 26th, and highs were in the 70s the rest of the month.
1970-African-American Charles Gordone receives the Pulitizer Prize for his play, "No Place to be Somebody." Died November 13, 1995
http://www.africanpubs.com/Apps/bios/0097GordoneCharles.asp
http://www.rtis.com/reg/bcs/pol/touchstone/February96/costa.htm
http://www.thatplusmore.com/charles-gordone.html
1973—Top Hits
Photograph - Ringo Starr
Top of the World - Carpenters
Space Race - Billy Preston
Paper Roses - Marie Osmond
1973 - Rose Mary Woods, U.S. President Richard Nixon's personal secretary, told a federal court she had accidentally erased over eighteen minutes of a 'Watergate tape' made June 20, 1972. The recording was of a crucial conversation at an Oval-Office meeting between Nixon and Chief of Staff Bob Haldeman just three days after the Watergate break-in.
1974-Elton John's "Greatest Hits" became his fifth consecutive number 1 album in the US. The record spent 10 weeks at the top and followed "Honky Chateau", "Don't Shoot Me I'm Only the Piano Player", "Goodbye Yellow Brick Road" and "Caribou".
1975- With New York City spiraling toward fiscal disaster, President Gerald Ford proposed a $2.3 billion aid package designed to address the city's "seasonal cash needs." The president's plan, passed a little less than a month later, made federal money available to New York in any of the ensuing three years. While Mayor Abraham D. Beame praised Ford's announcement, a few New Yorkers greeted the news with a Bronx cheer, grousing about the attendant tax hikes which threatened to further erode the city's private sector and drive away wealthy residents to tax havens in New Jersey. Whatever the merits of these complaints, the city, saddled with a multi-million-dollar deficit that threatened to balloon to $1.3 billion by March 1976, seemingly had little choice but to accept federal help.
1975- Red Sox center fielder Fred Lynn (.331, 21, 105) becomes the first rookie ever to be named the league's MVP.
1981—Top Hits
Physical - Olivia Newton-John
Waiting for a Girl like You - Foreigner
Here I Am (Just When I Thought I was Over You) - Air Supply
All My Rowdy Friends (Have Settled Down) - Hank Williams, Jr.
1982 - Miles Davis enters into his third marriage, this time with actress Cicely Tyson in New York City. Best man: Bill Cosby.
1983 - The Great Thanksgiving Weekend Blizzard hit Denver, CO. The storm produced 21.5 inches of snow in 37 hours, closing Stapleton Airport for 24 hours. The snow and wind closed interstate highways around Denver. Visibility at Limon CO was down to zero for 24 hours.
1987 - An early morning thunderstorm in southeastern Texas produced high winds which rolled a mobile home east of Bay City killing two of the four occupants. Thunderstorms produced locally heavy rains in central and eastern Texas, with nine inches reported at Huntsville, and 8.5 inches at Wimberly. Snow fell across northern and central Lower Michigan, with totals ranging up to nine inches at Cadillac.
1988 - Thunderstorms produced severe weather in Arkansas, eastern Oklahoma and northwest Texas during the day and into the night. Thunderstorms in Texas produced softball size hail at Alba, and wind gusts to 80 mph at Krum. Hail and high winds caused nearly five million dollars damage at Kaufman TX, and strong downburst winds derailed twenty-eight freight cars at Fruitvale TX.
1989-Los Angeles Rams wide receiver Willie "Flipper" Anderson makes 15 catches for an NFL record 336 yards and a touchdown as the Rams rally for a 20-17 overtime victory over New Orleans.
1989—Top Hits
Blame It on the Rain - Milli Vanilli
Love Shack - The B-52's
(It's J—Top Hits ust) The Way That You Love Me - Paula Abdul
Yellow Roses - Dolly Parton
1991-The US Congress approved a bill renaming Custer Battlefield National Monument as Little Bighorn Battlefield National Monument. The bill also authorized the construction of a memorial to the Native Americans who fought and died at the battle known as Custer's Last Stand. Introduced by then Representative Ben Nighthorse Campbell, the only Native American in Congress, the bill was signed into law by President George H.W. Bush.
1994 - The Eagles' "Hell Freezes Over", signaling the band's reunion (after fourteen years), hit #1 (for two weeks) on U.S. album charts. The tracks: "Get Over It", "Love Will Keep Us Alive", "The Girl from Yesterday", "Learn to Be Still", "Tequila Sunrise", "Hotel California", "Wasted Time", "Pretty Maids All in a Row", "I Can't Tell You Why", "New York Minute", "The Last Resort", "Take It Easy", "In the City", "Life in the Fast Lane" and "Desperado".
1998-When Minnesota's Randy Moss scored three receiving touchdowns of at least 50 years vs. Dallas, he became the first player to do so in an NFL game since Raymond Berry in 1960.
2000—Florida ???
http://politicalhumor.about.com/cs/election2000/
2000--The Sunday SF Examiner and Chronicle became simply the SF Chronicle after 35 years of publishing with separate editorial visions.
2008-For the eighth straight year, revenue for North American terrestrial radio declined, with figures showing a seven percent drop from last year. The entire industry had its worst year financially since 1954.
-------------------------------------------------------------

SuDoku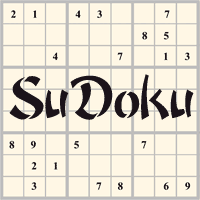 The object is to insert the numbers in the boxes to satisfy only one condition: each row, column and 3x3 box must contain the digits 1 through 9 exactly once. What could be simpler?
http://leasingnews.org/Soduku/soduko-main.htm
--------------------------------------------------------------

Daily Puzzle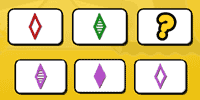 How to play:
http://www.setgame.com/set/puzzle_frame.htm
Refresh for current date:
http://www.setgame.com/set/puzzle_frame.htm
--------------------------------------------------------------


http://www.gasbuddy.com/
http://www.gasbuddy.com/GB_Map_Gas_Prices.aspx
http://www.gasbuddy.com/GB_Mobile_Instructions.aspx
--------------------------------------------------------------

Weather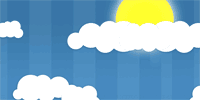 See USA map, click to specific area, no commercials
--------------------------------------------------------------

Traffic Live---
Real Time Traffic Information
You can save up to 20 different routes and check them out with one click,
or type in a new route to learn the traffic live
--------------------------------