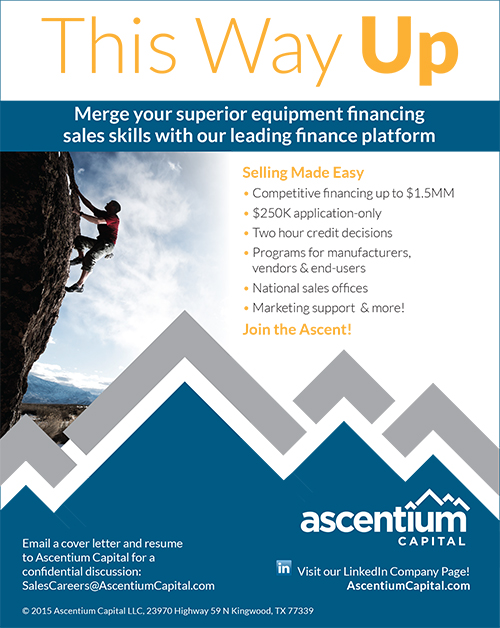 Thursday, February 18, 2016
Today's Equipment Leasing Headlines

Archives: February 18, 2003
Weather Closes East Coast Leasing Companies
as well as other businesses
Element Financial Plans to Split into 2 Listed Firms
$19.5 Billion Fleet/$7 Billion North American Commercial
Hudson Timing: Impeccable!
"How Hard is Applying for a California
Financial Lender's License?"
By Tom McCurnin, Leasing News Legal Editor
New Hires---Promotions in the Leasing Business
and Related Industries
Leasing Industry Ads---Help Wanted
This Way Up!
Answer: Would You Do This Deal?"
Credit/Collections #102 by Ben Carlile
Saluting Leasing News Advisor
Ralph Mango
Financial and Sales Training
List Updated
Hail, Caesar!/Mountains May Depart
Chi-Raq/The Assassin/The Kid
Film/Digital Releases Reviewed by Fernando Croce
Rottweiler Mix
Toronto, Canada Adopt-a-Dog
Devine Jazz Cruise May 6-May 11, 2016
San Francisco to Vancouver on Crystal Serenity
News Briefs---
Bank bailout's father: Banks still too big to fail
"Must Work on it Now"
Ex-Im Bank still hobbled, says top exec
Lacks Board Members for Over $10 Million Loans
Banks Outpace Technology Companies
with FinTech Patents
NetSol Technologies Rebooted
90% of Employees in Lahore, Pakistan

Broker/Funder/Industry Lists | Features (writer's columns)
Top Ten Stories Chosen by Readers | Top Stories last six months
www.leasingcomplaints.com (Be Careful of Doing Business)
www.evergreenleasingnews.org
Leasing News Icon for Android Mobile Device
You May have Missed---
SparkPeople--Live Healthier and Longer
Winter Poem
Sports Briefs---
California Nuts Brief---
"Gimme that Wine"
This Day in American History
SuDoku
Daily Puzzle
GasBuddy
Weather, USA or specific area
Traffic Live----
######## surrounding the article denotes it is a "press release" and was not written by Leasing News nor information verified, but from the source noted. When an article is signed by the writer, it is considered a "by line." It reflects the opinion and research of the writer.
Email Leasing News to a colleague and recommend they subscribe.
It's easy. Have them email: kitmenkin@leasingnews.org
with "subscribe" in the subject line.

---

[headlines]
--------------------------------------------------------------
Archives: February 18, 2003

Weather Closes East Coast Leasing Companies
as well as other businesses
"It's no secret the blizzard curtailed President Day sales. It has brought all traffic to a virtual standstill in Washington, Baltimore, Atlanta, Philadelphia, New York, Boston and the rest of the Northeast Corridor.

"In addition to the closed airports, halted or delayed bus and train schedule, you will find many businesses closed today.

"If readers will let us know what is happening in their area, or have any information to pass on about the opening of equipment leasing offices, please let us know."
TODAY
"A grab bag of weather conditions - including snow and sleet - will descend on communities from the mid-Atlantic to the Northeast. Snow is expected, followed by freezing rain, and then warmer, rainy weather. (Feb. 15) AP
"A winter storm delivered a snowy, icy mess from Georgia to Maine on Monday, canceling flights, snarling road travel and threatening power outages across the region.
"In the Deep South, where heavy rain brought the risk of flash floods, a few tornadoes were also reported.
"Nearly 1,050 flights had been canceled nationwide as of 2 p.m. ET, with the heaviest disruptions so far coming in the mid-Atlantic and Northeast. according to flight-tracking service FlightAware."
USA Today


Weather update: DC Metro had 2-8" on 2/15 that was gone by 2/16 due to warming temps and rain. Pitchers and catchers reported to the baseball fields,
so all the planets are back in their proper alignment.
[headlines]
--------------------------------------------------------------
Element Financial Corp. Plans to Split into 2 Listed Firms
$19.5 Billion Fleet/ $7 Billion North American Commercial
Hudson Timing: Impeccable!

Steve Hudson, December, 2011, Element Financial founder,
taking his company public, returning to the leasing market place.
He told Leasing News he was particularly interested in the transportation marketing place, and his other acquisitions for Element Financial have been in the healthcare, manufacturing, construction, and especially the fleet industries.
"Mr. Hudson's return to the equipment leasing business comes almost a decade of self-imposed exile after he was forced to resign as part of the deal that saw Newcourt, the Toronto-based commercial lending business he built with less than $500,000, sold to New Jersey-based CIT in a stock swap for $2.8-billion in 1999.
"Newcourt's original deal with CIT, announced in March 1999, included a plan that would have allowed Mr. Hudson to trade his title as Newcourt's chairman and chief executive for president of the newly-merged company. But by the time the transaction closed in August 1999, he was shown the exit door after Newcourt posted unexpected losses and took a $1-billion write down."
Now Steven K. Hudson, after buying many company's fleet services,
including GE Capital, he has announced the Board of Director have approved plans that will result in the separation of the current business into two publicly traded companies - a $19.5 billion world class fleet management company (Element Fleet Management) to be led by his 30 year partner, Bradly Nullmeyer, and a $7.0 billion North American commercial finance company (Element Commercial Asset Management) to be led by him.
"Following the completion of a comprehensive strategic review of our operations and corporate structure, we've concluded that Element is comprised of two very different businesses that will be more effective at maximizing performance for the benefit of shareholders, lenders, customers and employees if they are structured and capitalized as separate public companies," he said.
"On completion of the separation, Element shareholders will have an ownership interest in two exceptional businesses - the world's largest publicly traded fleet management company and a high growth asset management business built on a broad commercial finance origination platform supported by global institutional investors."
Exclusive: Hudson Tells Leasing News "Now's the Time!"
In an exclusive interview with Leasing News, November, 2011, He said: "Now is the perfect time to get started in the leasing business again." He built Newcourt, the Toronto-based commercial lending business with less than $500,000, sold to CIT in a stock swap for $2.8-billion in 1999. He then got out as the industry hit the wall. Now he wants back in again.
"'Now's the time,' Hudson told Leasing News.'… others will be left behind if they wait until the economy fully heals itself two years from now." He notes there are many trends that are up, including automobile sales. He likens this to a time he saw in the past that helped him build Newcourt.
" 'This time,; he says. 'the leasing thrust will use automation,' primarily with LeaseTeam, Inc., state of the art software and web approaches, one of the reasons he purchased Alter Moneta, a big user of LeaseTeam, Inc. He points out Alter Moneta is already active here and he will make Element Financial even more active.
"His business model will be 80% direct and 20% broker. While they work with some brokers now, he does not see expanding it more, but will be adding select brokers in the near future, he told Leasing News. He plans more automation and using the latest tools to grow their portfolio."
Proposed Business Structure of the Two Companies
With approximately 2,600 employees, Element Fleet Management will continue to hold the leading market share of the North American fleet management industry and will include the Company's current fleet management operations in the United States, Canada, Mexico, Australia and New Zealand as well as its global alliance with BNP-Arval. Its assets will include the Company's current $17.5 billion portfolio of fleet assets as well as the current $2 billion portfolio of rail assets which will also provide additional pre-tax cash flow from this entity's core fleet business. These rail assets will be managed by Element Commercial Asset Management. Approximately 80 percent of this entity's combined $19.5 billion asset portfolio will be US-based.
With approximately 200 employees, Element Commercial Asset Management will include the Company's current North American commercial and vendor finance business and the Company's current aviation and rail asset management businesses. Its assets will include the Company's current $3.3 billion portfolio of commercial finance assets as well as the Company's current $2.2 billion portfolio of commercial aviation assets established in June of last year as Element Commercial Aircraft Funds (ECAF) which the Company currently manages on behalf of 30 institutional investors.
[headlines]
--------------------------------------------------------------
"How Hard is Applying for a California
Financial Lender's License?"
By Tom McCurnin
Leasing News Legal Editor
Recent Questions from Readers Raise This Issue
Sean Murray wrote an interesting piece in "deBanked," an online news feature, relative to an alleged application for a lender's license which cost one reader, Yellowstone Capital, over $60,000 in attorney fees and the process took 16 months. (1)
My first reaction to this nonsense was that I would cheerfully process any reader's application for a mere $59,000. I really need more clients like this.
Putting aside the hyperbole, the process is time consuming, but really easy. The Application Form is on the internet on the Department of Business Oversight's web site. If that isn't enough, the DBO has detailed instructions.
We process these applications for many lenders, and the pitfalls I see are lender's principals not having fingerprints, certified copies of certificates of good standing for the companies and subsidiaries, not filling out biographical information for every owner of 10% or more of the stock or LLC interests, and not obtaining a bond. There are also some check boxes which need some internal discussion, e.g., whether the lender wants a lender's license, a broker's license or both. Another issue involves whether you want to fold in other lending activity unconnected with the CFL into the applicant company, or you want a stand-alone licensed company. I have an opinion on the subject, but will only divulge it for $59,000.
The DBO will generally get back to the applicant within 45-60 days, confirming the receipt of the package and providing an application number. At that stage, there has been a superficial review for missing schedules and attachments. If stuff is missing, they'll usually let you know during this time frame. If you are missing stuff, you'll have to start over. If you resubmit and are missing other stuff, then it's another 45-60 days and you start over again, like the movie "Ground Hog's Day." So it is super-critical that after completing the application, the lender should have someone not connected with the process review the application and ask questions to insure that every question is answered, every box is checked, and all attachments are submitted. This may have been the problem with Yellowstone Capital's dilemma.
After the initial review, the DBO will process the application, which could take another 90-120 days.
The whole process usually takes about 6-9 months in my experience.
California Lending License Process Isn't Easy, State Painfully Slow on Paperwork by Sean Murray, Founder of deBanked
http://debanked.com/2016/02/california-lending-license-process-isnt-easy-state-painfully-slow-on-paperwork/


Tom McCurnin is a partner at Barton, Klugman & Oetting
in Los Angeles, California.
Tom McCurnin
Barton, Klugman & Oetting
350 South Grand Ave.
Suite 2200
Los Angeles, CA 90071
Direct Phone: (213) 617-6129
Cell (213) 268-8291
Email: tmccurnin@bkolaw.com
Visit our web site at www.bkolaw.com
Previous Tom McCurnin Articles:
http://www.leasingnews.org
Previous Tom McCurnin Articles:
http://www.leasingnews.org/Conscious-Top%20Stories/leasing_cases.html
[headlines]
--------------------------------------------------------------
New Hires---Promotions in the Leasing Business
and Related Industries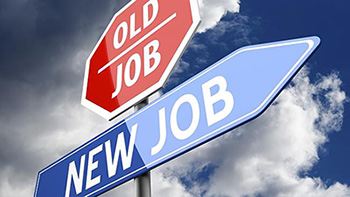 Susan K. Cliffel joins Porter Wright Morris & Arthur LLP as a partner
in the firm's Cincinnati, Ohio office. "(She) is a member of the firm's Corporate Department, focusing her practice on bankruptcy, creditors' rights and equipment financing. She advises and represents financial institutions in a broad range of litigation and transactional matters including equipment leasing as well as issues involving the United States Bankruptcy Code and the Uniform Commercial Code (UCC)...Prior to joining Porter Wright, Cliffel practiced at a mid-sized Cincinnati law firm where she represented financial institutions and companies in the construction and building materials industries. She is admitted to practice in Ohio, and the U.S. District Court for the Southern and Northern Districts of Ohio as well as the Sixth Circuit Court of Appeals. She earned her J.D. from The Ohio State University Moritz College of Law and her B.A. from Cornell University."

James R. Jackson, Jr. has joined The Alta Group Merger and Acquisition Advisory Services to the Equipment Leasing and Asset Finance Industry. Previously, he was the principal at Jackson Consulting Services (November, 2015 - February, 2016); Senior Vice President, CFO, TimePayment Corp (2004 – October, 2015); Senior Vice President, CFO. MicroFinancial Incorporated (April, 2002 – October, 2015); Vice President, Finance, Deutsche Financial Services, Equipment Leasing Division (January, 1999 – August, 2001); Manager of Business Planning, AT&T Capital Corporation, Leasing Services (August, 1992 – December, 1998); Finance Manager, Real Estate Division, Signal Capital Corporation (February, 1986 – June, 1992). Licensed Pilot. Education: Babson College, Franklin W. Olin Graduate School of Business, MBA, Finance (1988 – 1992); Hawthorne College, Bachelor, Business (1979 – 1983); Sanborn Regional High School (1975 – 1979).
https://www.linkedin.com/in/jamesrjacksonjr1
Stacia Kopplin was promoted to Managing Director of Risk Management, NXT Capital, Chicago, Illinois. Her position includes "Loan review, operational risk management, risk rating implementation and monitoring, data governance and portfolio reporting and management." She joined the firm February, 2011. Previously, she was Director of Credit and Risk Management, Merrill Lynch Capital (October, 2002 -May, 2008); Senior Vice President, Heller Financial (1988 -2001). Education: University of Illinois at Urbana-Champaign, College of Business, BS, Accountancy (1982 – 1986).
https://www.linkedin.com/in/stacia-kopplin-8b198a6


Deirdre Mclaughlin was hired as Credit Analyst, FirstLease, Inc., Horsham, Pennsylvania. She had joined De Lage Landen January, 2004, as Contract Specialist II; promoted, January, 2005, Documentation Specialist; promoted January, 2006, Account Manager, leaving the company December, 2009. Prior, she was Senior Documentation Analyst, Textron Financial (January, 2002 – January, 2004). She joined Bank of America as Credit Assistant, January, 1998; promoted to Credit Specialist, January, 2001, leaving the company January, 2002. Organizations: Volunteer, YMCA, Alpharetta, GA. Volunteer, United Way, Wayne, PA. She received many honors and awards. Education: Montgomery County Community College, Associate of Business Administration (2005 – 2012). Georgia Perimeter College, Associate of Science (2000 – 2002). PHXHS.
https://www.linkedin.com/in/deirdremclaughlin
[headlines]
--------------------------------------------------------------
Leasing Industry Ads---Help Wanted
Now is the Time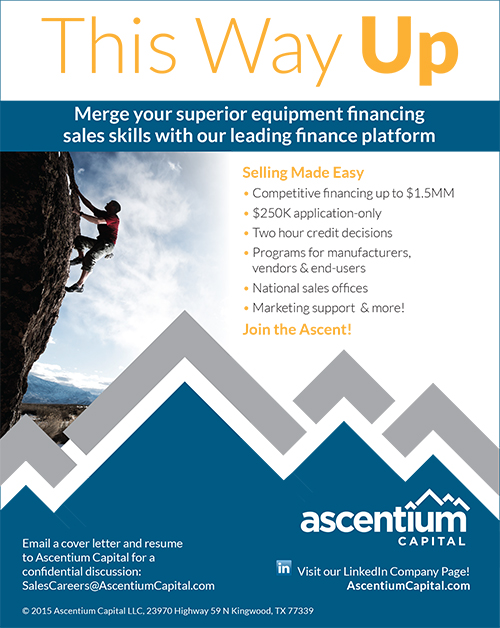 How to Obtain a Help Wanted Ad


Cost
Logo on top is free, as well as the web address and information about the address at the bottom. Lines are $595 for the first four and $40 for each additional line or space. The ad will appear for 21 days. For returning advertisers during the year, Leasing News offers 30 days and a reduced rate.
Note: most ads point to a full job description as well as click to an email address.
kitmenkin@leasingnews.org
Leasing News puts a "help wanted" on top of the "masthead" so it is the first thing that a reader sees when they open the news edition or go to the website. The ad is changed in each news edition. It is designed to be a "display ad," not a "classified ad."
In addition to the masthead position, the "help wanted" ad also appears in the "news briefs" section, the second most-read section, and it is rotated in each news edition. It is not hidden. It is clearly visible.
The full section of "help wanted ads" also appears in each news edition, in each edition, as well as appears on the web site. It also is not "hidden."
The idea of the ad is to draw attention, and have the reader interested in what the company offers from the advertisement rather than a "job description."
Most ads then direct the reader to their website for a full job description, if interested, or to a separate flyer. The main idea is to get the reader to make an inquiry.
[headlines]
--------------------------------------------------------------
Credit/Collections #102 by Ben Carlile
Would You Do this Deal?
Welcome back. Last week we looked at underwriting a $250K high yield transaction through the eyes of an independent lessor. (1) Our existing customer, RedBet LLC, had properly paid off two short term leases with us, leaving us a small exposure on a third lease (total original exposure had been $320K). RedBet is now coming back to finance of $250K in vacuum tank trailers, a very important sale to our preferred vendor. RedBet is an oilfield servicing firm in the southwest U.S. We asked, "Would you do this deal? Why or why not, and how?"
The first thing to do is to determine if this transaction complies with our Risk Appetite Statement, and if not, is an exception warranted? Our RAS does not rule out transactions in the oilfield industry but it calls for additional due diligence and higher credit standards for transactions to customers in industries undergoing a significant downturn or stress. And as much as we appreciate our well-paying lessee, we know we know our first priority should be our preferred vendor. While originations from this vendor have recently slowed, we still booked $5.5MM from them over the last 12 months and they have been very helpful in remarketing off-lease equipment. Over the past five years, the originations from this vendor have generated good income and excellent margins for us, although this may be tempered in the near term. Our portfolio does not include significant concentrations in the oilfield industry, and we think the industry will begin to recover over the next five years.
With a yield > 17%, the transaction could generate substantial income for us, if properly vetted, evaluated and structured. Let's see if we can get this done.
Due Diligence. With $2MM in undeposited funds and only $96k in current liabilities, RedBet's July 2015 QuickBooks financials were clearly not accurate so a deeper dive into RedBet's financial condition was called for. We obtained additional information including a personal financial statement and updated financial numbers for the business. We examined the company's statement of cash flows, accounts receivable and accounts payable aging reports and tax returns. After discussing the numbers with Red and his accountant, we arrived at a December 2015 accrual balance sheet, income statement and projections. We evaluated this and the other new information in terms of the five Cs of small business credit analysis. I've simplified our findings for this example:
ITEM

RATING (1 LOW – 5 HIGH)

REASON

Conditions

1

Experts predict depressed oil prices and continued low demand for oilfield services into 2017.

Capacity
(EBITDA, DSCR, DSO, etc.)

3

Updated 12/31/15 RedBet accrual internal income statement shows sales of $16MM, net operating income of $2.8MM (a good 18% net margin), debt service coverage ratio of 1.5:1 (good) and accounts receivable Days Sales Outstanding (DSO) of 44 days (ok). We evaluated the financial condition of RedBet's largest customers. We estimated that 80% of them−including RedBet's largest customers−will continue to buy from RedBet and pay RedBet"s invoices within 50 days over the next twelve months. Global Cash Flow (including income less expenses of affiliate entities and guarantors) is $2.1MM annually due to the addition of spouses outside income. Strong commercial and personal credit reports serve to confirm current cash flow. These numbers look fine now but the trends are negative, with further deterioration likely as the oil patch downturn continues. Our interview with the owner/guarantor gave us confidence that the company has already taken steps to downsize and will continue to do so, in case their compensating sales gains from exiting competitors fail to materialize.


Collateral

1

We concluded that the vacuum tank trailers are fairly priced with the vendor's 12% blind discount. However, with the continuing downturn in the oilfield industry, our asset manager believes the trailers may see a drop of 28% in market value within the next 12 months and they may be hard to sell. We are rating this Collateral category as a low "1" (before structuring) as in spite of the quick 36 month pay down of our exposure, we don't believe our collateral will be easy to repossess and sell, and the proceeds won't cover our net investment. We also updated our vendor file and confirmed the vendor's ownership, financial condition, projections and business relationships.

Capital

2

Updated 12/31/15 RedBet accrual internal balance sheet shows $3.1MM tangible equity and $2.1MM debt for a Debt to Equity ratio of .67:1 (good for a small business). Liquidity is $456K (ok) and has averaged M6 over the past 12 months.


Character

4

Clean commercial and personal credit histories, personal credit scores of 758 & 690. Positive phone interview with owner/guarantor. Personal financial statement shows $55K in available liquidity, $1.5MM residence value, $1.1MM in retirement accounts, $2.2 tangible net worth excluding the business, and $400K total debt. Owner stated that there are no contingent liabilities such as personal guaranties but we have not confirmed that yet.
2 -Criteria. Generally speaking, for our simplified analysis in this example, we needed to have 3 out of the 5 Cs listed above to be rated a 4 or higher. Clearly that did not happen. So, considering the vendor's importance to us and the reluctance of other lenders to finance transactions in the oilfield industry, our credit committee attempted to structure an approval. To do this, we considered the worst case default scenarios and calculated our expected loss (Expected Loss = EAD x PD x LGD).
3 -Structure.
In the end, we agreed to split the exposure by having the vendor participate 50/50. We also reduced the term to 30 months, took a security deposit and placed GPS units on each trailer. Under normal circumstances this would have been a very tough sell for the vendor but the vendor appreciated our effort. While these terms were ultimately not accepted by the customer, we were able to preserve our relationship with the vendor and the customer during a very challenging downturn in the industries they serve.
Tune in next week to read about a more difficult transaction that caused a lot of disagreement. In the meantime, don't forget to save the dates: June 5-7 for the ELFA Credit & Collections Management Conference in Denver, a rare opportunity for those in the western states to attend with less jet lag!
Would You Do this Deal?http://leasingnews.org/archives/Feb2016/02_08.htm#cc
Ben Carlile
Small Business Lending Expertise
Alternative Non-Bank Underwriting
Risk Management, Collections, Operations
bencarlile9@gmail.com
www.linkedin.com/in/bencarlile
415.209.3271
Credit and Collections 102 Previous Articles
http://www.leasingnews.org/Conscious-Top%20Stories/credit_collections102.htm
[headlines]
--------------------------------------------------------------
Saluting

Leasing News Advisor
Ralph Mango
Project Management Coordinator
comScore, Inc.
11950 Democracy Dr., Suite 600, Reston, VA 20190
telephone 703-234-8623; (c) 732-642-5008
ralphmango@hotmail.com
Ralph joined the Advisory Board June 26, 2013. He wanted to contribute more. July, 2013, he was named Leasing News Associate Editor, responsible for proof reading and editing each news edition as well as contributing content. He serves as a volunteer as do many of the Leasing News writers and contributors. In that role, Ralph sees the written news edition version first, before graphics are added, reviewing all articles. He is very detailed-oriented and has produced great results. He has made a big difference in reducing typos, correcting grammar, as well as editing and suggesting revisions. In addition, he has been instrumental in "cleaning up" the duplications, errors, typos, in "This Day in American History," which was started over 30 years ago and never proofed until he volunteered. He has become the editor's right hand in producing each Leasing News edition.
Ralph is Project Management Coordinator for comScore, Inc., Reston, Virginia; a global digital analytics company providing online and mobile data and analytical tools to many of the world's largest enterprises, carriers, agencies, and publishers.
Over the past five years, he has piloted projects involving process construction for FASB revenue recognition compliance, process analytics, CRM effectiveness, marketing response analysis, training, knowledge sharing, and sales and client service support.
Additionally, during his leasing industry career, he has consulted on multiple business necessities that include internal control processes for sales, sales support, documentation, verification, funding, and MIS; integration of CRM into sales processes toward reducing administrative tasks, strengthening forecast reliability and pipeline veracity, and pricing authority delegation to eliminate revenue leaks, among others.

As a reader of Leasing News, Ralph has been a long time contributor and a resource of history. His background is quite unique to his present position as his nearly 40-year equipment leasing career includes: Region Manager, Ingersoll-Rand Financial Services; Vice President, NCR Credit; Vice President of Sales, AT&T Capital Corporation; Sr. Vice President, Sales & Marketing, Newcourt Financial; Co-founder, Vice President, General Manager, Dell Financial Services; VP, General Manager, Western Star Finance; Director, Canon Financial Services; and VP, Broker Services, Marlin Leasing. He has broad and successful business unit general management experience in both indirect and direct equipment leasing as a captive lessor and vendor provider that began as a credit manager. He has also made the change into analytics as it relates to consumer demographics, adoption, and behavior in this digital age of morphing technologies.
Recently, he joined the Alumni Mentoring program for Rutgers University, mentoring soon-to-be Rutgers graduates on their career aspirations, and the ACP. The ACP, American Corporate Partners (www.acp-usa.org), provides similar guidance to our returning military, assisting them in identifying and translating their skills that were executed in a military structure into concepts and language that resonate in the private sector.
Ralph and Beth will soon celebrate their 49th wedding anniversary, enjoying in northern Virginia, their three daughters, four grandchildren, and two sons-in-law. An avid reader, Ralph also has been a lifelong baseball fan dating back to Ebbets Field and the Polo Grounds, and remains a die-hard Yankees fan. He also believes in getting his money's worth on the golf course!
[headlines]
--------------------------------------------------------------
List Update
Financial and Sales Training
(For our "Lease School/Franchisors" list, please click here)
These individuals act as a consultant in 75% or more of their main business, actually training staff or individuals of a leasing company. These are not schools or franchisors, which can be viewed by clicking here.
Several hold classes, and most will travel to their client's premise.
To qualify for this page, they must be an active member in an equipment leasing association.
Please fax our request form back to 408-317-2066 or you
may e-mail to: kitmenkin@leasingnews.org.
Second Column: YCS - Year Company Started | YELB - Years in equipment Leasing Business
Name
City, State
Contact
Website
Leasing Association

YCS
YELB
(see above for meaning)

Geographic Area

Highly results-driven, informative and enjoyable sales skills training programs that will leave participants empowered for bottom-line success. AMST guarantees a positive return on training time and investment.


2003
23

Primarily Alternate Financing Loans and Commercial Real Estate Loans. Two Packages: 7-Day in Albany, NY Hq., taught by founder Kris Roglieri, commercial finance training. Elite: plus real time exclusive leads monthly for 2 years by "world's only dedicated finance specific digital marketing agency."


1996
18

Motivating, Educating and empowering leasing sales reps to top performance. Practical ideas for success using the telephone and internet.

2000
20

Consultant. Training. Production.
Your training can be branded, delivered in workshops, accessed via our OA Cloud app. or housed in your LMS. Our objective is to help people learn faster, retain knowledge longer and promote critical thinking skills.


Teichman Financial Training
Sausalito, California
Bob Teichman, CLP
BoTei@aol.com


415.331.6445


NAELB

1998
51

"We specialize in the technical side of leasing, offering comprehensive training in packaging, credit, pricing, structuring, financial analysis and operations. Our clients include lessors, lessees, lenders, associations, and government agencies."

2008
26

Provide multiple educational products to individuals and companies engaged in the leasing/financing industry. Encourage & facilitate personal and corporate strategy building to promote efficiencies, increase productivity & future success.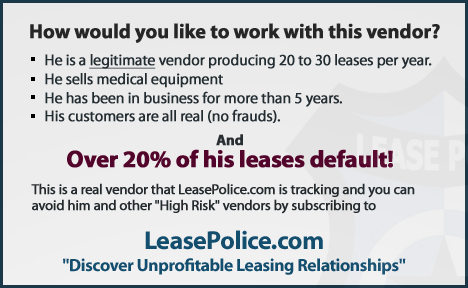 ((Please Click on Bulletin Board to learn more information))
(Leasing News provides this ad "gratis" as a means
to help support the growth of Lease Police)

[headlines]
--------------------------------------------------------------
Fernando's View
By Fernando F. Croce
New theater releases include a gleeful comedy ("Hail, Caesar!") and a meditative drama ("Mountains May Depart"), while news DVD releases offer a vibrant provocation ("Chi-Raq"), a lavish period piece ("The Assassin") and a timeless classic ("The Kid").
In Theaters: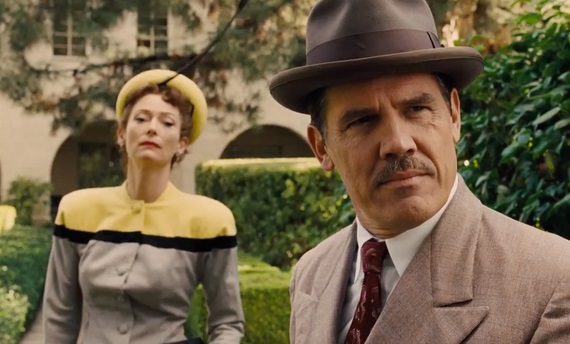 Hail, Caesar! (Universal Pictures): Returning to exuberant comedy after a couple of acclaimed dramas, the Oscar-winning duo of Joel and Ethan Coen ("No Country for Old Men") craft a gleeful satire of Hollywood intrigue. Set in the early 1950s, the story hinges on Eddie Mannix (Josh Broslin), a studio head of production who doubles as a "fixer," keeping a lid on whatever scandals may affect his stars or filmmakers. That entails dealing with such unruly characters as a smoky starlet (Scarlett Johansson) and a musical hoofer (Channing Tatum), though Mannix faces his biggest challenge when his biggest star (George Clooney) is kidnapped mid-filming. Unfolding at times like a belated sequel to the Coen brothers' earlier "Barton Fink," the film is a half-acidic, half-affectionate portrait of the movie industry that's brimming with in-jokes and splashy set-pieces.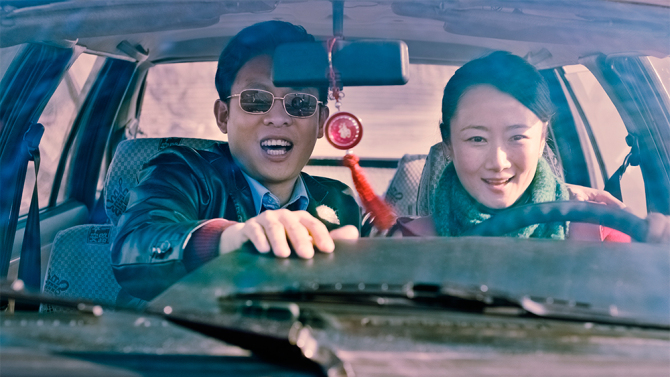 Mountains May Depart (Kino Lorber): China's greatest current filmmaker, Jia Zhangke ("A Touch of Sin") continues his cinematic analysis of the country's past, present and future in this compelling, three-part drama. At its center is a triangle formed by Tao (Zhao Tao), a young drifter, and her two male friends, Zhang (Zhang Yi) and Liangzi (Liang Jin Dong), as they interact in the city of Fenyang. The story begins in 1999, with the heroine juggling her two would-be suitors as China enters the new millennium, and hops around to 2014 and then to 2025, with each time period filmed in a different style. As the characters go through various peaks and valleys, their relationship comes to resemble a chart of the nation itself. With an approach that's analytical and emotionally acute, Jia paints an absorbing canvas of modern Chinese identity. With subtitles.

Netflix Tip: One of the founding fathers of the French New Wave, director Jacques Rivette (1928-2016) made bold, challenging, and brilliant films. So discover this cinematic master with some of his best films, which include "Paris Belongs to Us" (1961), "L'amour Fou" (1969), "Out 1" (1971), "Celine and Julie Go Boating" (1974) and "Va Savoir" (2001).
On DVD: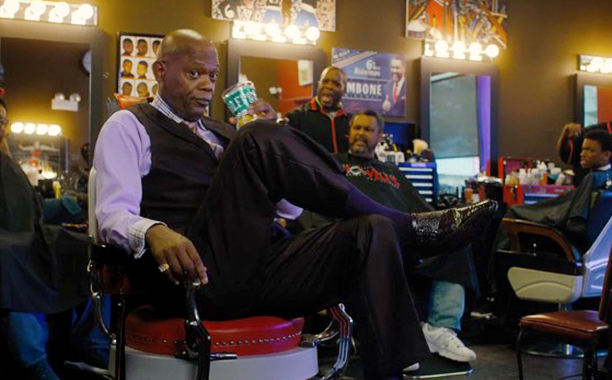 Chi-Raq (Lionsgate): Veteran provocateur Spike Lee ("Do the Right Thing") brings his customary confrontational passion to this brash musical satire, which critics are calling his strongest film in years. A sort of updated version of Aristophanes' classical comedy "Lysistrata," the story morphs ancient Greece into 21st-century Chicago, following rap star Chi-Raq (Nick Cannon) and his nemesis Cyclops (Wesley Snipes). Warfare between the two men leads to tragedy, but it's not until Chi-Raq's beautiful lover Lysistrata (Teyonah Parris) takes an unconventional stand that a ceasefire seems possible. With bracing cinematic verve, Lee shapes the film as a wild collage of styles, ranging from spoken-word poetic dialogue and gospel interludes to color-coded compositions and a one-man Greek chorus played by Samuel L. Jackson. The results are vibrant, unwieldy and essential.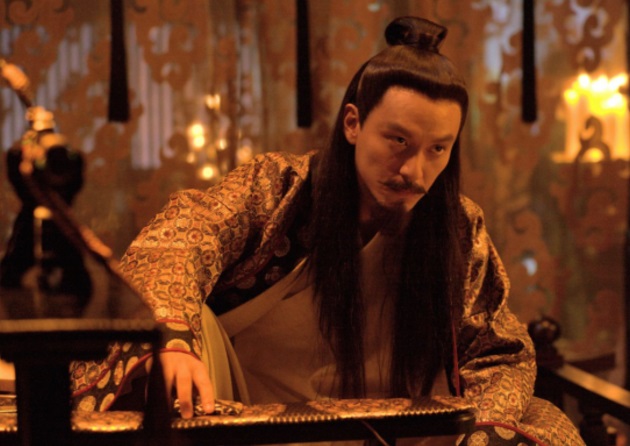 The Assassin (Well Go USA): Heralded as one of the greatest living filmmakers, Taiwanese master Hou Hsiao-hsien ("The Puppetmaster") returns to the screen for the first time in nearly a decade with this visually intoxicating martial-arts drama. Set in China during the 9th-century Tang Dynasty, the story follows the winding journey of Nie Yinniang (Shu Qi), a deadly young assassin whose latest mission assigns her with eliminating out her own cousin, Lord Tian (Chang Chen). As she makes her way through ambushes and double-crosses, the heroine finds herself torn between duty and family. Though the flashes of swordplay suggest something along the lines of "Crouching Tiger, Hidden Dragon," the meditative Hou is far less interested in action and intrigue than in complicated, exquisitely composed moments of human interaction. Not to be missed. With subtitles.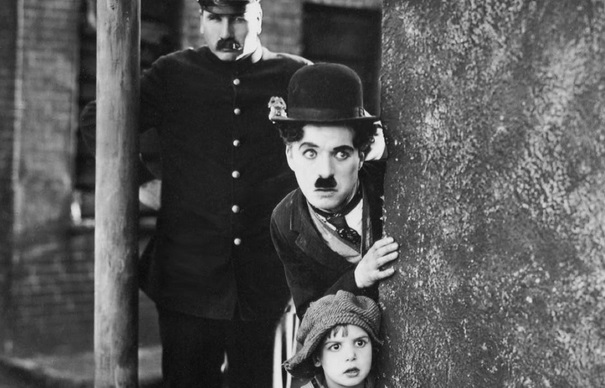 The Kid (Criterion): Charlie Chaplin graduated from shorts to feature-length films with this timeless 1921 comedy, restored and re-released by Criterion. Playing his beloved character of The Little Tramp, Chaplin finds the perfect little co-star in seven-year-old Jackie Coogan, an abandoned child who becomes his partner in a series of scrapes around their neighborhood. While the two of them seek food and confront bullies, the boy's estranged mother (Edna Purviance) desperately looks for him. Along the way there are such unforgettable sequences as the Tramp's fight with a bellicose tough and his dream of a world filled with angels. Advertised as "a picture with a smile and perhaps a tear," this classic showcases Chaplin's magnificent gift with laughter and sentiment, nearly a century later still able to reach audiences' emotions with remarkable purity.
[headlines]
--------------------------------------------------------------
Rottweiler Mix
Toronto, Canada Adopt-a-Dog

Macie
Female
Age: 6 years, 11 months
Size: Medium
Colour: Black/Tan
Spayed
Declawed: no
Location: Black Hall
Intake Date: 8/28/2015
"Macey is truly the entire package. She has a robust exterior and the heart of gold. What makes Macey so special is how far she has come since arriving at THS. She has made amazing progress from becoming more confident to raising her tolerance levels. Writing about how beautiful Macey is would not be enough to do justice to her good looks. She is simultaneously majestic and adorable. Macey is also very strong, so potential adopters that are looking for an active dog should look no further." - THS Staff
"Macey is a very strong, sweet-natured, loyal companion. She is looking for someone who can not only keep up with her but also guide her along the way. She is slowly learning manners on how to share and how to meet new people. If you are interested in Macey and think you have what it takes then please speak to an adoption agent today!
For more info on Macey, contact a Canine Adoption agent at adoptionk9@torontohumanesociety.com.
My adoption fee is $200.00
Please note: In order to ensure a smooth and successful adoption, please remember to check all the basic requirements for adopting before coming in to the shelter at http://www.torontohumanesociety.com/adopt-a-pet/adoption-process. Thank you and we hope to see you soon!
The Toronto Humane Society
11 River Street,
Toronto, Ontario, M5A 4C2
Phone: 416.392.2273
Fax: 416.392.9978
Call Center Hours of Operation:
10:00am – 6:00pm. Sunday – Saturday 7 days a week!
Shelter Hours
Monday to Friday 11am - 6pm (animal viewing until 7pm)
Saturday and Sunday 10am - 5pm (animal viewing until 6pm)
Adopt a Pet
http://www.adoptapet.com/
[headlines]
--------------------------------------------------------------
Devine Jazz Cruise May 6-May 11, 2016
San Francisco to Vancouver on Crystal Serenity

Jeff Rudin invites you to join his leasing friends for the jazz cruise as well as the four golf stops along the way. Sail with jazz musicians Michael Paulo, Gregg Karukas, Ray Parker Jr., Ira Nepus, David Inamine, Garin Poliahu, and Kiki Ebsen
Golf and Jazz. If you're a golfer, come join Jeff and play some of the finest courses on the West Coast.
TCP Harding Park - San Francisco, California - May 6th
Washington National Golf Club - Seattle, Washington - May 9
Bear Mountain Resort - Victoria, British Columbia - May 10
Northlands Golf Course - Vancouver, British Columbia - May 11
Golf Opportunity Information:
http://www.leasingnews.org/PDF/GolfOpportunitiesJan2016.pdf
Cruise Information
https://www.divinejazzcruise.com/
[headlines]
--------------------------------------------------------------

News Briefs---
Bank bailout's father: Banks still too big to fail
"Must Work on it Now"
http://money.cnn.com/2016/02/17/news/economy/neel-kashkari-breaking-up-too-big-to-fail-banks/
Ex-Im Bank still hobbled, says top exec
Lacks Board Members for Over $10 Million Loans
http://www.seattletimes.com/business/economy/ex-im-bank-still-hobbled-says-top-exec/
Banks Outpace Technology Companies with FinTech Patents
http://patentvue.com/2016/02/16/banks-outpace-technology-companies-with-fintech-patents/
NetSol Technologies Rebooted
http://seekingalpha.com/article/3896276-netsol-technologies-rebooted

[headlines]
--------------------------------------------------------------


--You May Have Missed It
Motor Vehicle Deaths in 2015 Increased by Largest Percent
in 50 Years, says National Safety Council
http://www.prnewswire.com/news-releases/motor-vehicle-deaths-in-2015-increased-by-largest-percent-in-50-years-says-national-safety-council-300221490.html

[headlines]
--------------------------------------------------------------
SparkPeople--Live Healthier and Longer

Take This Many Daily Steps for a Healthier Heart
http://www.sparkpeople.com/blog/blog.asp?
post=how_many_daily_steps_should_you_take_for_a_healthier_heart


[headlines]
--------------------------------------------------------------
Winter Poem
Snow Day
by Barry S. Marks, Esq.

Leah and Lauren
are building a house
out of cushions
from the love seat and sofa.
They bring treasures
to fill the room
a Lambchop pillow
a jewelry box
dolls that have name
and a few that do not.
I say that it's further argument
against replacing the berber with hardwood,
at least before next year;
you are willing to compromise
on French doors and a canopy.
And still the snow falls,
now down, now side-ways,
enveloping the house, changing
the landscape, remaking the world.
We will cook soup today,
hearty with beef and cabbage
and crowd around the fireplace
instead of the t.v.
"This is my idea", Leah announces.
"Yes", answers Lauren, "It's my idea, too."

[headlines]
--------------------------------------------------------------
Sports Briefs----
Is Colin Kaepernick's new romance a clue for NFL future?
http://nypost.com/2016/02/16/is-colin-kaepernicks-new-romance-a-clue-for-nfl-future/
Ten NFL teams that can afford to be greedy in free agency
http://www.msn.com/en-us/sports/nfl/ten-nfl-teams-that-can-afford-to-be-greedy-in-free-agency/ar-BBpDplY?ocid=spartandhp
(Leasing News provides this ad as a trade for investigative
reporting provided by John Kenny)


[headlines]
--------------------------------------------------------------


California Nuts Briefs---

Calif. Lege Fires Back at Coastal Commission
http://www.courthousenews.com/2016/02/17/calif-lege-fires-back-at-coastal-commission.htm
SeaWorld announces new attraction with rides
http://www.sandiegouniontribune.com/news/2016/feb/16/seaworld-san-diego-unveils-aquarium-submarine/

(Leasing News provides this ad as a trade for appraisals and equipment valuations provided by Ed Castagna)
[headlines]
--------------------------------------------------------------


"Gimme that Wine"

http://www.youtube.com/watch?v=EJnQoi8DSE8

County wrestles with Caymus Vineyards issues
http://napavalleyregister.com/news/local/county-wrestles-with-caymus-vineyards-issues/article_fc2d41b2-30f9-59c4-9354-2bfe68c54818.html
How Supermarkets Sway Wine Spending
http://www.wine-searcher.com/m/2016/02/how-supermarkets-sway-wine-spending
Hundreds of Wine Pros Converge for Premiere Napa Valley Week
https://napavintners.com/press/press_release_detail.asp?
ID_News=3621567
Free Mobile Wine Program
http://leasingnews.org/archives/Feb2010/2_26.htm#mobile
Wine Prices by vintage
http://www.winezap.com
http://www.wine-searcher.com/
US/International Wine Events
http://www.localwineevents.com/
Leasing News Wine & Spirits Page
http://two.leasingnews.org/Recommendations/wnensprts.htm

[headlines]
----------------------------------------------------------------
This Day in American History
1571 - A group of Spanish Jesuits in the Chesapeake Bay area, led by Fray Batista Segura, were murdered by the Indians to whom they had come six months earlier to convert. The massacre led ultimately to the withdrawal of all Jesuits living in Florida as well. On September 8, 1565, the first white colony in what is now the US was founded at St. Augustine, Florida by the Spanish under Pedro Menendez de Aviles. The first Catholic parish was founded by Fr. Don Martin Francisco Lopez de Mendoza Grajales, chaplain of the Spanish expeditionary forces. The first introduction of European livestock such as black cattle, horses, sheep and swine, into America was made by the Spanish in Florida. The Spanish began to settle the area including fighting all those who had laid claim to the land. On September 20th, Menéndez destroyed Fort Caroline, and massacred most of its inhabitants. He renamed it San Mateo and in the next two years, built a string of forts to Tampa Bay while looking for a water passage across Florida. The once "peaceful" Indians were either converted to Christianity or tortured and killed by the Spanish on their quest in the New World.
1668 - Protest against slavery was made by the German Friends, or Quakers, at a meeting in Germantown, PA. They protested against the "traffic in the bodies of men" and considered the question of the "lawfulness and unlawfulness of buying and keeping Negroes." Some of the protesters were Francis Daniel Pastorius, Dirck op de Graeff, Abrahama op de Graeff, and Gerhard Hendricks.
1678 - John Bunyan's "Pilgrim's Progress" was first published, in England. Bunyan was frequently imprisoned for preaching without a license. During these sequestered times, (1660-72), Bunyan collected the ideas enabling him to pen this masterpiece of Christian literature. It was the most popular book in the new colonies.
http://www.hcis.net/users/miltozah/pilgrim1.htm
http://www.amazon.com/exec/obidos/ASIN/025201894X/avsearch-df1-2-20/102-1682336-8966565
1685 - Explorer Renee-Robert Cavelier Sieur de La Salle established a French colony at Fort St Louis in Texas.
1735 – The first opera was performed in America, "Flora," in Charleston, SC.
1795 - George Peabody (d. 1869) was born at South Danvers, MA. American merchant philanthropist, he endowed the Peabody Institute in Baltimore, museums at Harvard and Yale, and the George Peabody College for Teachers at Nashville, TN.
1834 – The first US labor newspaper, "The Man", published, New York NY
1839 - Detroit Boat Club forms (still exists today).
http://www.detroitboatclub.com/
1841 – The first filibuster in the Senate began over the issue of dismissal of the printers of the Senate. The filibuster continued until March 11. The first extended filibuster, debating the establishment of a national bank, began on June 21 and lasted fourteen days.
http://www.newsaic.com/ftvww39n.html
1848 – Birthday of Louis Comfort Tiffany (d. 1933), at New York, NY. American artist, son of famed jeweler Charles L. Tiffany. Best remembered for his remarkable work and with decorative iridescent "vavrile" glass.
1859 - Scholem Aleichem (d. 1916) birthday, pen name of Russian-born author and humorist Solomon Rabinovitz. Affectionately known in the US as the "Jewish Mark Twain."
1861 - Jefferson Davis was inaugurated as President of the Confederate States of America at Montgomery, Alabama. In the years before the Civil War, Senator Jefferson Davis was the acknowledged leader of the Southern bloc and champion of states' rights, but he had little to do with the secession movement until after his home state of Mississippi joined the Confederacy on January 9, 1861. Davis withdrew from the US Senate that same day. He was unanimously chosen as President of the Confederacy's provisional government, and he was actually surprised with the news while he was pruning the roses for the winter with his wife. Within the next year, he was elected to a six-year term by popular vote and inaugurated a second time on February 22, 1862 at Richmond, VA.
1865 - In the Civil War, the Union fleet took the town of Charleston, South Carolina. In Columbia, SC, the fires still burned from the prior day's invasion by federal troops under Gen. William Tecumseh Sherman. Bales of cotton were put to the torch, perhaps by Confederates to prevent their falling into federal hands. Strong winds scattered the burning cotton across most of the city. The entire south was becoming scorched earth as Gen. Grant's plan was to cut off all supplies and food, and to blockade ships from Europe or free Southern ports.
http://memory.loc.gov/ammem/today/feb18.html
1867 - The Augusta Institute was founded in Georgia. Established as an institution of higher learning for black students, it moved to Atlanta in 1879, and, in 1913, changed its name to Morehouse College.
http://www.morehouse.edu/
1882 - Violinist Alfred De Seve, a native of Montreal, appeared with the Boston Symphony Orchestra in a performance of Mendelssohn's "Concerto in E Minor." His appearance was among the earliest by a Canadian soloist with a US orchestra.
1885 - Mark Twain's "Adventures of Huckleberry Finn" was published in the United States for the first time. At the time, the book was banned by many libraries for its racial-equality overtones. One hundred and eleven years later, the book was again in the headlines, targeted to be banned from school reading lists because of its racial inequalities
1892 - Wendell Willkie (d. 1944) was born at Elwood, IN. American lawyer, author, public utility executive and politician, Presidential nominee of the Republican Party in 1940. Remembered for his book, "One World," published in 1943. He ran for the nomination in 1944 but suffered a series of four heart attacks and lost to New York Governor Thomas Dewey.
1899 - While much of the central and eastern U.S. was recovering from the most severe cold wave of modern history, the temperature at San Francisco soared to 80 degrees to establish a record for month of February
1908 - For the first time, United States postage stamps were sold. They cost a penny.
1922 - Birthday of author/editor Helen Gurley Brown (d. 2012), Green Forest, AR. While an advertising minor executive in 1962, she authored her first book, "Sex and the Single Girl", an immediate and controversial best seller. In 1965, she was named editor of Cosmopolitan magazine and changed it into a splashy, upbeat magazine aimed at the young women. It even played the "Playboy" card and featured a male nude centerfold. The first was Burt Reynolds with an artful bear rug keeping the censors away. Circulation and advertising revenues shot up. She also wrote "Helen Gurley Brown's Outrageous Opinions", (1966), Helen Gurley Brown's "Single Girl's Cookbook", (1969), and "Sex and the New Single Girl", (1970).
1924 - Bix Beiderbecke and the Wolverines cut first records in Richmond, Indiana, for Gennett ("Fidgety Feet", "Jazz Me Blues", "Lazy Daddy".)
1927 - The "first great voice of the air," Jessica Dragonette, makes her radio debut on Cities Service Concerts.
1928 - Drummer Frank Butler (d. 1984) birthday, Kansas City, MO
http://www.centrohd.com/biogra/b2/frank_butler_b.htm
http://www.artistdirect.com/music/artist/bio/0,,410461,00.html?artist=Frank+Butler
1928 - Tenor Sax player Harold Land (d. 2001) birthday, Houston, TX
http://members.tripod.com/~hardbop/land.html
http://www.view.com/land-bio.html
1930 – A cow was milked while flying in an airplane. Elm Farm Ollie became the first cow to fly in an airplane. During the flight, which was attended by reporters, she was milked and the milk was sealed in paper containers and parachuted over St. Louis, MO.
1930 - Pluto, the ninth planet, was discovered by astronomer Clyde Tombaugh at the Lowell Observatory at Flagstaff, AZ. It was given the name of the Roman god of the underworld. Some astronomers don't accept Pluto as a planet.
1931 - Toni Morrison, born Chloe Ardelia Wofford, Lorain, Ohio. American novelist, editor, and professor. Her novels are known for their epic themes, vivid dialogue, and richly detailed characters. Among her best known novels are "The Bluest Eye", "Sula", "Song of Solomon" and "Beloved". She won the Pulitzer Prize in 1988 for "Beloved" and the Nobel Prize in 1993. On 29 May 2012, she received the Presidential Medal of Freedom.
1932 - In Montreal, Canada, Sonja Henie won her 6th world women's figure skating title.
1938 – "The Big Broadcast of 1938" was released. One of the most famous motion pictures of all-time hit the silver screen. The film featured Bob Hope singing his version of, "Thanks for the Memory", which got an Oscar for Best Song. It also became his theme song for the remainder of his illustrious career. Also starring in the film were Dorothy Lamour and W.C. Fields.
1939 - Golden Gate International Exposition opens on Treasure Island. This was a World's Fair celebrating, among other things, the city's two newly built bridges. The San Francisco-Oakland Bay Bridge opened in 1936 and the Golden Gate Bridge in 1937. The exposition opened from February 18, 1939, through October 29, 1939, and from May 25, 1940, through September 29, 1940.
http://www.sfmuseum.org/hist6/ti-statue.html
http://www.sfmuseum.org/views/ggieviews.ppt
1942 – The Mills Brothers on Decca records recorded one of their three all-time greatest hits, "Paper Doll". The other two classics by the Mills Brothers are: "You Always Hurt The One You Love" (1944) and "Glow Worm" (1952).
1943 - Birthday of American composer Alice Shields, New York City
1943 - The Germans commit 26th Panzer and 29th Panzergrenadier Divisions to the attack on Anzio. Strong Allied artillery holds off and blunts the attacks. Kesselring and Mackensen realize that the Allied beachhead cannot be wiped out. The Germans launched a more intense assault against the 45th Division at dawn and destroyed one battalion of the 179th Infantry before pushing the remainder of the unit back a half mile farther to Lucas' final defensive line by midmorning. Fearing that the 179th Infantry was in danger of giving way, Lucas ordered Col. William O. Darby, founder of the World War II era Darby's Rangers, to take command of the unit and allow no further retreat. The regiment held, later counting 500 dead Germans in front of its positions. Elsewhere, the 180th and 157th regiments also held their positions in spite of heavy losses during three days of German attacks. By midday, Allied air and artillery superiority had turned the tide. (Leasing News Assoc. Editor Ralph Mango's father was a B-25 tail-gunner in these missions for which he received the Distinguished Flying Cross.) When the Germans launched a final afternoon assault against the 180th and 179th regiments, it was halted by air strikes and massed mortar, machine gun, artillery, and tank fire. Subsequent enemy attacks on 19 and 20 February were noticeably weaker and were broken up by the same combination of Allied arms before ground contact was made. The crisis had passed, and while harassing attacks continued until 22 February, VI Corps went over to the offensive locally and succeeded in retaking some lost ground.
1945 - Top Hits
Don't Fence Me In - Bing Crosby & The Andrews Sisters
Accentuate the Positive - Bing Crosby & The Andrews Sisters
I Dream of You - The Tommy Dorsey Orchestra (vocal: Freddy Stewart)
I'm Losing My Mind Over You - Al Dexter
1949 - On CBS radio, "Yours Truly Johnny Dollar" debuted on CBS radio, starring Charles Russell as the insurance investigator. The show was the last of radio's major, dramatic network programs. Johnny Dollar continued until 1962.
http://www.wayback.net/jd.htm
1953 - Top Hits
"Don't Let the Stars Get in Your Eyes" - Perry Como
"Till I Waltz Again with You" - Teresa Brewer
"Keep It a Secret" - Jo Stafford
"I Let the Stars Get in My Eyes" - Goldie Hill
1953 – 3D, the new fad in America, was demonstrated in the movie, "Bwana Devil". The three-dimensional feature opened at Loew's State Theatre in New York City. Arch Oboler directed the movie which starred Robert Stack and the three-dimensional Barbara Britton along with Nigel Bruce and Ramsay Hill. It was a Natural Vision-Magnetic Sound Track picture requiring Polaroid viewers. It was the story of a British engineer who tracked two man-eating lions that were disrupting the construction of the first railroad in East Africa at the run of the century. On April 10, "The House of Wax," another 3-D film was exhibited at Paramount Theater, New York City, starring Vincent Price. It was also seen through Polaroid viewers. Historians believe the advancement of color, sound, and now 3-D, was to combat the emergence of television, which they thought would put the motion picture industry out of business.
1953 - Lucille Ball and Desi Arnaz signed a contract worth $8,000,000 to continue the "I Love Lucy" TV show through 1955. The deal was the richest contract in television. "Babalu!"
The hour TV Show: http://timstvshowcase.com/lucydesibak.jpg
1953 - Robbie Bachman was born in Winnipeg, Manitoba. Drummer for Bachman-Turner Overdrive, the Canadian rock band, which also included Robbie's brothers Randy and Tim on guitars, that was internationally popular in the 1970's with such hits as "Blue Collar," "Let It Ride," "Takin' Care of Business" and "You Ain't Seen Nothing Yet," a 1974 million-seller. At its peak, BTO won many polls and honors in the US, as well as seven Juno Awards.
1955 - John Travolta was born in Englewood, NJ. Dancer, singer, actor "Pulp Fiction", "Look Who's Talking", "Urban Cowboy", "Saturday Night Fever", and a lead role as Sweathog Vinnie Barbarino in the television hit "Welcome Back Kotter."
1956 - The Platters hit "The Great Pretender" peaks at #1 on the pop chart
1956 - Pat Boone's cover version of Little Richard's "Tutti Frutti" hits #12 on the pop chart.
1956 - Although she was reluctant to record it in the first place, "Rock and Roll Waltz" by Kay Starr becomes the first number one record by a female in the Rock era. The disc would go on to sell over a million copies, but Kay would later say that she was never asked to perform the record on TV and seldom sang it during a live show.
1957 - Birthday of Vanna White (Wheel of Fortune), born Vanna Marie Rosich, Conway, SC.
http://www.geocities.com/TelevisionCity/Set/5304/vanna.html
http://us.imdb.com/name/nm0001846/
1959 - Some of the higher elevations of California were in the midst of a five day storm which produced 189 inches of snow, a single storm record for North America.
1959 - Ray Charles records "What'd I Say."
1959 - The Everly Brothers record "When Will I Be Loved," "Let It Be Me."
1959 - Elvis Presley sings after-hours at the Lido Club in Paris while on leave from the US Army.
1960 - The first artificial ice skating rink of Olympic size was formally opened by Vice President Richard Milhous Nixon at Squaw Valley, CA., for the VIII Olympic Winter Games. The opening was delayed to await the arrival of U.S. Vice-President Richard M. Nixon as the storm had held up his flight. Freezing brine was piped into the rink through 70 miles of steel tubing. It had 300 feet of roof floating on cables suspended from 80-foot steel and concrete pillars. A lack of snow had prompted organizers to hire Native Americans to do a snow dance, but a deluge of rain was the only result. Snow finally arrived just before the opening ceremonies.
1961 - Top Hits
"Calcutta" - Lawrence Welk
"Shop Around" - The Miracles
"Calendar Girl" - Neil Sedaka
"North to Alaska" - Johnny Horton
1962 - On weekend leave from marine training, The Everly Brothers appeared on The Ed Sullivan Show. Wearing full uniform and regulation cropped hair, the duo sang their new single, "Crying in the Rain", which was currently number 6 on the Billboard chart.
1964 - "Any Wednesday" opened at the Music Box Theatre in New York City. The play established Gene Hackman as an actor. Don Porter and Sandy Dennis also starred in the show.
1964 - United States punishes nations for trading with Cuba
1964 - While vacationing in Miami during their first trip to America, the Beatles engage in a photo shoot with heavyweight boxer Cassius Clay, better known later as Muhammad Ali. Clay: "You guys got to be making a lot of money. You ain't as dumb as you look." John Lennon: "No, but you are." That night the group visits a local drive-in to watch the new Elvis film "Fun in Acapulco".
1965 - Civil rights worker Jimmie Lee Jackson is beaten and shot by state police in Marion, Alabama. He dies eight days later.
http://www.watson.org/~lisa/blackhistory/civilrights-55-65/selma.html
1965 - The Beatles record "You've Got To Hide Your Love Away," "Tell Me What You See"
1966 - FERNANDEZ, DANIEL, Medal of Honor
Rank and organization: Specialist Fourth Class, U.S. Army, Company C, 1st Battalion, 5th Infantry (Mechanized) 25th Infantry Division. Place and date: Cu Chi, Hau Nghia Province, Republic of Vietnam, 18 February 1966. Entered service at: Albuquerque, N. Mex. Born: 30 June 1944, Albuquerque, N. Mex. c.o. No.: 21, 26 April 1967. Citation: For conspicuous gallantry and intrepidity at the risk of his life above and beyond the call of duty. Sp4c. Fernandez demonstrated indomitable courage when the patrol was ambushed by a Viet Cong rifle company and driven back by the intense enemy automatic weapons fire before it could evacuate an American soldier who had been wounded in the Viet Cong attack. Sp4c. Fernandez, a sergeant and 2 other volunteers immediately fought their way through devastating fire and exploding grenades to reach the fallen soldier. Upon reaching their fallen comrade the sergeant was struck in the knee by machine gun fire and immobilized. Sp4c. Fernandez took charge, rallied the left flank of his patrol and began to assist in the recovery of the wounded sergeant. While first aid was being administered to the wounded man, a sudden increase in the accuracy and intensity of enemy fire forced the volunteer group to take cover. As they did, an enemy grenade landed in the midst of the group, although some men did not see it. Realizing there was no time for the wounded sergeant or the other men to protect themselves from the grenade blast, Sp4c. Fernandez vaulted over the wounded sergeant and threw himself on the grenade as it exploded, saving the lives of his 4 comrades at the sacrifice of his life. Sp4c. Fernandez' profound concern for his fellow soldiers, at the risk of his life above and beyond the call of duty are in the highest traditions of the U.S. Army and reflect great credit upon himself and the Armed Forces of his country.
1967 - Petula Clark's version of the Charlie Chaplin penned "This Is My Song" tops the UK chart for the first of a two week stay. After singing the song in French, German and Italian, Petula reluctantly recorded the song in English, even though she thought the lyrics were corny and old fashioned. The tune would go on to be a Top Ten hit in America, Canada, Ireland, Australia, Holland, Belgium and Norway.
1967 - The Buckinghams' "Kind of a Drag" hits #1
1968 - Ringo Starr and Paul McCartney, along with their female companions, head to Rishikesh, India to join the other two members of the Beatles in studying under the Maharishi Mahesh Yogi.
1969 - Top Hits
"Everyday People" - Sly & The Family Stone
"Touch Me" - The Doors
"Build Me Up Buttercup" - The Foundations
"Until My Dreams Come True" - Jack Greene
1969 - Elvis Presley records "And the Grass Won't Pay No Mind," "Power of My Love," "After Loving You."
1970 - Federal jury finds the "Chicago 7" innocent of conspiring to incite riots during the 1968 Democratic National Convention. However, 5 were convicted of crossing state lines with intent to incite riots.
1972 – The death penalty was declared by the California Supreme Court to be cruel and unusual punishment in violation of the state constitution. 107 inmates were taken off death row. Among those spared by the ruling was Charles Manson.
1972 - Neil Young receives a gold record for "Harvest," the only Number One record of his lengthy career. The album includes the Number One single "Heart of Gold".
1973 - The syndicated radio show "The King Biscuit Flower Hour" debuted with Blood, Sweat and Tears and a then-unknown Bruce Springsteen. The program was an American syndicated radio show presented by the D.I.R. Radio Network that featured concert performances by various rock artists, including the Rolling Stones, U2, Elton John and David Bow. The program was broadcast on Sunday nights from 1973 until 2007, although new programming ceased in 1993 and previous shows were repeated from that point. During its prime, the program was carried by more than 300 radio stations throughout the United States. The show's name was derived from the influential blues radio show "King Biscuit Time", which was sponsored by the King Biscuit Flour Co., and the hippie phrase "flower power".
1973 - Richard Petty, the "King of Stock Car Racing," won the Daytona 500 before a crowd of over 103,000 spectators, marking the first time a stock car race had drawn over 100,000 spectators. No longer would there be questions about NASCAR's mainstream popularity.
1977 - Top Hits
"Torn Between Two Lovers" - Mary MacGregor
"New Kid in Town" - Eagles
"Blinded by the Light" - Manfred Mann's Earth Band
"Near You" - George Jones & Tammy Wynette.
1978 - The third time would be the charm for a Topeka based group called Kansas. After scoring Top 40 hits with "Carry On Wayward Son" (#11) and "Point Of Know Return" (#28), "Dust In The Wind" entered the Billboard chart on its way to becoming the group's only Top 10 hit.
1979 - Richard Petty became the first man to win six Daytona 500s. Winning the most prestigious event in any sport six times is enough to earn the nickname "The King," but Petty is perhaps most famous for his 1967 season in which he won twenty-seven of forty-eight races, including a record ten straight victories. In a sport where mechanical failure is commonplace, Petty's total domination was seen as superhuman. "The King" came from royal stock. His father, Lee Petty, was the first man to win the Daytona 500.
1979 – New York record low temperature: -52º F (-47º C) at Old Forge.
1979 - Miniseries "Roots: The Next Generations" premieres on ABC TV.
There is controversy that the original story was plagiarized from a 1967 novel by white author Hal Courlander. This miniseries, two years after the original, is about Arthur Haley's actual life, and begins where the original series left off in 1882.
http://www.martinlutherking.org/roots.html
1993 - Howard Stern's radio show begins transmitting to Rochester, NY.
http://www.eonline.com/On/Howard/
http://www.angelfire.com/ny/heynow2/
(This is X-rated and typical Howard Sterns: http://www.howardsterndivorce.com/)
1981 – The first budget of President Reagan proposed the largest tax cuts and spending curbs ever for an administration. In his first State of the Union message, Pres. Reagan called for cuts of $41,000,000,000 in the budget President Carter had submitted. He also proposed a 10% income tax cut in each of the next three years, an increase of about $5,000,000,000 in defense spending and more liberal depreciation rules for business.
1983 - The Wah Mee Massacre in Seattle is the worst mass-murder in the history of Washington State.
http://www.wahmee.com/chapone.html
1984 – Reed Larson, Detroit, Michigan got two assists, making him the highest scoring, American-born player in National Hockey League history. Larson broke Tom Williams' previous record by scoring his 432d point.
1985 - Top Hits
"Careless Whisper" - Wham! featuring George Michael
"Loverboy" - Billy Ocean
"Method of Modern Love" - Daryl Hall John Oates
"Make My Life with You" - The Oak Ridge Boys
1985 – Diver Greg Louganis was recognized as the top amateur athlete in the United States when he received the James E. Sullivan Award of the Amateur Athletic Union. Louganis won double gold at the 1984 Olympic Games.
1987 – Girl Scouts Change Color of Uniform: The executives of the Girl Scout movement decided, because the older girls wanted a change, that it was time to change the color of the scout uniform from the traditional Girl Scout green to the newer Girl Scout blue.
1989 - Low pressure off the coast of North Carolina brought freezing rain and heavy snow to Virginia and the Carolinas. Snowfall totals in Virginia ranged up to 18 inches at Franklin. Freezing rain reached a thickness of two inches around Charlotte.
1989 – Dodger 1B Steve Garvey married Candace Thomas while at same time being accused of fathering children by 2 other women.
1995 - Jansen Wins Gold: American speed skater Dan Jansen won a gold medal in the 1,000 meter race at the Winter Olympics in Lillehammer, Norway.
1995 - Hootie and the Blowfish's "Hold My Hand" peaks at #10 on the pop chart.
1995 - Top Hits
"Take A Bow" - Madonna
"Creep" - TLC
"On Bended Knee" - Boyz II Men
"Another Night" - Real McCoy
1997 – Trinity Broadcasting Network, a U.S. Christian TV net, cancelled Pat Boone's weekly gospel music show after he appeared in black leather and fake tattoos on the American Music Awards show. The network said it received thousands of protest phone calls and letters from its 'prayer partners'. Boone explained that his garb was designed to promote his album "In a Metal Mood: No More Mr. Nice Guy".
1998 - New standard for 56k modems: As speeds from ISDN connections, DSL, and now cable were threatening dials-up, the two major rival modem makers, 3Com Corporation and Rockwell International, announced a new standard for 56K modems. There still was confusion and it was hoped the new "high speed" would boost sales and overcome the growing competition. The battle over the protocol gave the rivals more sales, enabling them to lower prices even further.
1998 – Harry Caray, born Harry Carabino, long-time Chicago Cubs broadcaster died at the age of 83 in Rancho Mirage, California.
1999 – Dr. Ross Leaves "ER": The much-anticipated departure episode on NBC's "ER": of Dr. Doug Ross, played by George Clooney, aired, was the top-rated show for the week, and earned a higher Nielsen rating than it had in many months. Each ratings point represents 994,000 households. "ER" earned a 23.8 rating, watched in 23.7 million homes.
2000 - Top Hits
"I Knew I Loved You" - Savage Garden
"Thank God I Found You" - Mariah Carey Featuring Joe
"Amazed" - Lonestar
"What a Girl Wants" - Christina Aguilera
2001 - NASCAR driver Dale Earnhardt, Sr., was killed in a crash during the Daytona 500 race.
2001 - FBI agent Robert Philip Hanssen was arrested and accused of spying for Russia for more than 15 years. He later pleaded guilty and was sentenced to life in prison without parole.
2003 - In South Korea, at least 120 people were killed when a man lit a fire on a subway train.
2006 - American Shani Davis won the men's 1,000-meter speed skating in Turin. He was the first black athlete to win an individual gold medal in Winter Olympic history.
2012 - Pope Benedict XVI announced seven new saints, including American saint Kateri Tekakwitha, and appointed 22 new cardinals. Given the name Tekakwitha, baptized as Catherine and informally known as Lily of the Mohawks (1656 – April 17, 1680), she was an Algonquin-Mohawk laywoman. Born in the Mohawk village of Ossernenon, on the south side of the Mohawk River, she contracted smallpox in an epidemic; her family died and her face was scarred. She converted to Roman Catholicism at age nineteen, when she was renamed Kateri, baptized in honor of Saint Catherine of Sienna. Refusing to marry, she left her village and moved for the remaining 5 years of her life to the Jesuit mission village of Kahnawake, south of Montreal. Tekakwitha took a devout vow of perpetual virginity. Upon her death at the age of 24, minutes later witnesses said her scars vanished and her face appeared radiant and beautiful. Known for her virtue of chastity and mortification of the flesh, as well as being shunned by her tribe for her religious conversion to Catholicism, she is the fourth Native American to be venerated in the Roman Catholic Church and the first to be canonized.
2014 - Stock shares of automaker Tesla rise above $200 after reports that Apple, Inc. executives met with Tesla CEO Elon Musk in 2013 to potentially discuss an acquisition
2014 - Coca Cola Company announces that it plans to reduce its costs by $1 billion over the next few years in an effort to counteract slowing demand.
-------------------------------------------------------------

SuDoku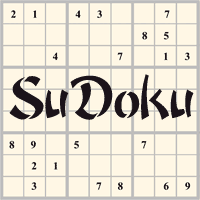 The object is to insert the numbers in the boxes to satisfy only one condition: each row, column and 3x3 box must contain the digits 1 through 9 exactly once. What could be simpler?
http://leasingnews.org/Soduku/soduko-main.htm
--------------------------------------------------------------

Daily Puzzle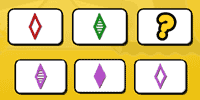 How to play:
http://www.setgame.com/set/puzzle_frame.htm
Refresh for current date:
http://www.setgame.com/set/puzzle_frame.htm
--------------------------------------------------------------


http://www.gasbuddy.com/
http://www.gasbuddy.com/GB_Map_Gas_Prices.aspx
http://www.gasbuddy.com/GB_Mobile_Instructions.aspx
--------------------------------------------------------------

Weather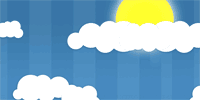 See USA map, click to specific area, no commercials
--------------------------------------------------------------

Traffic Live---
Real Time Traffic Information
You can save up to 20 different routes and check them out with one click,
or type in a new route to learn the traffic live
--------------------------------