######## surrounding the article denotes it is a "press release" and was not written by Leasing News nor information verified, but from the source noted. When an article is signed by the writer, it is considered a "by line." It reflects the opinion and research of the writer

[headlines]
--------------------------------------------------------------
Archives---November 5, 2001
Regional Sales Manager for Saddleback Financial
Saddleback Financial Corporation has received information on an individual who is currently circulating a fraudulent resume indicating that he is a current sales manager for Saddleback and one of our company's top producers. This individual's name is ****** who resides in (the Southwest).
***** originally provided another fraudulent resume to Saddleback in May of 1999. At that time he had represented that he was a top producer for Americorp Financial, Inc. and had been with the company for almost 3 years. He asked us not to contact his current employer since they were unaware of his seeking other employment. He also provided historical sales figures through May of l999 averaging $300,000 per month.
We flew****** to our Orange office and he presented a very professional front. He even talked in detail of deals he closed in the past 60 days. We hired **** in June and setup an executive office for him in Phoenix. Our first indication of a problem was when our human resources department was following up checking references including educational background. A previous employer in the early 90's had only a short-term relationship with **** where he had indicated a 3-year employment. The employment application showed a B.S. degree from a California University. That University advised us that **** was there for only one year and had no degree. **** indicated that he had proof that would correct these discrepancies at his mother's house but she was in the process of moving.
After 2 months of minimal submissions and no booked business, we started to investigate the applications that were submitted from ****. The lessees had no contact or knowledge of **** **** and most were not even purchasing equipment. We then made the decision to call his most recent employer before Saddleback, Americorp. They indicated that **** was only with their operation for a 6 month period of time and wrote no business. We now knew for sure that **** had given us false and fraudulent information. We were able to change the lock on our executive suite but never recovered a lap top computer that was missing. ****'s phone number then was disconnected and we learned a lesson in checking references prior to hiring any individual in the future.
Just today, we were faxed a copy of ****'s most current resume which was sent to one of funding sources and a direct lender. That resume began with Saddleback and said the following:
"Regional Sales Manager, Saddleback Financial Corp., Phoenix,
AZ 11/98 to Current"
* Experience selling equipment leases and service to vendors and end users.
Specializing in computer and high technology equipment.

Leases ranging from $50,000 - $500,000.

Have lease approval rating of 78%

2000 sales volume of 4.8 Million.

Top 3 sales rep in company.
We are putting this information out to the industry so people like **** **** cannot easily continue to lie and put out false information to other perspective employers.
Phylis Gordon
Sr. Funding Coordinator
pgordon@saddlebackfinancial.com
Saddleback Financial Corporation
Orange, CA
TODAY
Phylis Gordon
Credit Analyst at People's United Equipment Finance Corp. fka Financial Federal Credit Inc. A subsidiary of People's United Bank, Orange County, California (September, 2002-Present)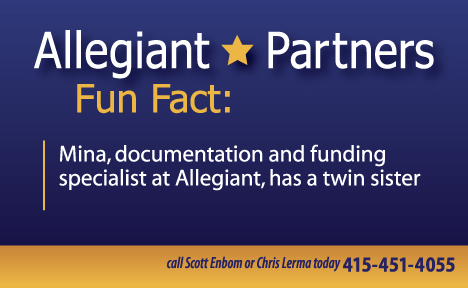 [headlines]
--------------------------------------------------------------
Classified Ads---Operations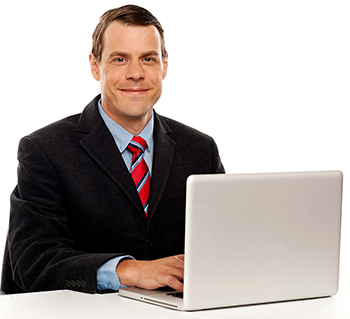 (These ads are "free" to those seeking employment
or looking to improve their position)
Want To Work From Home:
Have 10+ years in readying Lease Origination Documentation, Litigation case mgmt., Collection, Repossession, Remarketing, complete Discovery and Interrogatories, attend Trials and Mediation, prepare and submit SAR's, translate for Spanish speaking customers, clients and employees, monitor high risk accounts for monetary penalties, bankruptcy management. Email: BRFR@ATT.NET
Free Posting for those seeking employment in Leasing:
http://www.leasingnews.org/Classified/Jwanted/Jwanted-post.htm
All "free" categories "job wanted" ads:
http://www.leasingnews.org/Classified/Jwanted/Jwanted.htm


[headlines]
--------------------------------------------------------------
USA Equipment Leasing Market Continues to Sizzle
ZRG Third Quarter Report

Hiring demand exceeds talent for many key roles

In the United States, Q3 2013 hiring index numbers jumped another 15% from previous quarters' numbers and has hit the highest level since 2008, ZRG Partners report.
"Not only are new players entering the market with loud entrances, but the old guard is back fighting for growth on the same playing fields," Larry Hartmann, Managing Partner reports. "Index companies CIT and GE Capital both increased open job requisitions during the quarter in a substantial way. DLL showed moderate increases as well in the US despite talk of hiring austerity globally.
"The general hiring increase is broad in scope, with both independent players seeking talent as well as many banks. Captives appear to be the only category staying steady, as the optimism for growth in the other sectors is exceeding the planned expansion of captives, based on hiring trends."
"Growth is still the word for much of the hiring as organizations seek volume and support for volume, centering around key operational and risk roles, " Hartman concludes. " Continued increased reporting and modeling demands is increasing the talent needs in the risk and credit area. Savvy modelers and quant professionals are in high demand across many organizations and more movement is occurring in the senior credit and risk ranks in many industry firms this past quarter."
ZRG Global Practice Leaders

Larry Hartmann
lhartmann@zrgpartners.com

Ken Vancini
kvancini@zrgpartners.com

Ken Lubin
klubin@zrgpartners.com
ZRG Offices
UNITED STATES
Massachusetts, Boston (Corporate Office)
T: +1-508-366-5800
California, Los Angeles
T: +1-949-856-2757
Connecticut, Hartford
T: +1-860-561-8499
New Jersey, West Orange
T: +1-201-560-9900
[headlines]
--------------------------------------------------------------
New Hires—Promotions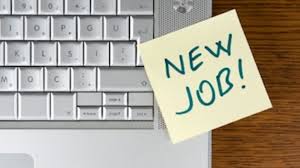 John M. Hays III named Senior Vice President of Business Development, GSG Vendor Finance, CSG Financial, Brooklyn, New York. "Before joining GSG, he held multiple positions with CIT Group Inc., most recently as Vice President Marketing/Business Development for CIT Vendor Finance. Prior positions include US Channel Sales and Vendor Channel Management, roles where Hays developed vendor financing programs with channel partners and the direct sales teams of Lucent Technologies, Expanets, Agilent Technologies, Avaya and AT&T. He graduated from Mount Saint Mary's College with a B.S. in Business and Finance."

Tracy Walter promoted to Major Account Manager at Canon Financial Services, Inc. She joined the company December, 1997 as training and development manager, January, 2008 was named project manager; June, 2008, equipment remarketing manager, January, 2009, operational risk manager,2010; senor portfolio management resolution specialist, March, 2011; continuous process improvement team member, March, 2012, senior specialist, training and development. Previously she was IT, Advantage Leasing 1997).Strayer University - NJ Bachelor's degree (2011). I am currently pursuing my Bachelor's degree. Camden County.
www.linkedin.com/pub/tracy-walter/32/436/837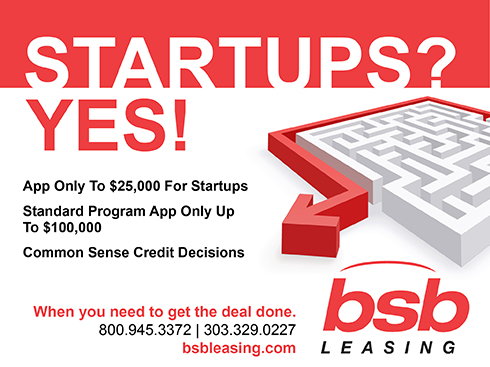 [headlines]
--------------------------------------------------------------
"Using My LinkedIn Profile as My Resume"
Career Crossroad---By Emily Fitzpatrick/RII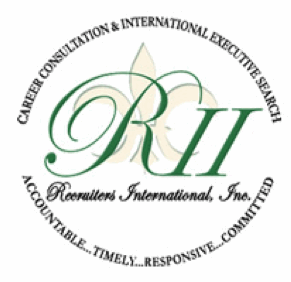 Question: Can I use my LinkedIn profile as my resume?
Answer: No, your profile does not replace your resume. There is a tendency for Candidates to think they can now replace a resume with a LinkedIn Profile. I strongly recommend against this. Your profile on a social media site (e.g. LinkedIn) does not replace a formal resume. I think sites like LinkedIn are very helpful, but a resume has a specific and different purpose. Yes, they can help each other and can be used together.
Please take my professional advice. I know employers "hunt" social media, but maybe you current employer is also looking and finds you with a "formal resume." That certainly would be a "red flag."
Besides having your formal / marketable resume, your LinkedIn profile does not always provide information that can serve to showcase abilities that are relevant for a particular position.
You can add assessments to one's profile providing an opportunity to summarize traits, skills and abilities, but again, are you keeping it current? Are you making sure your on line profile is complete, accurate, and compelling. But again: It Does NOT replace a resume – at least in today's world.
Social networking and user profiles are still in their infancy. It wasn't so long ago that faxed resumes were the norm (remember mailing resumes!). Twenty years ago the World Wide Web as we know it didn't exist. Twenty years from now who knows a formal resume may become obsolete (I predict it may be much faster than that.)
So, yes, put your biography or profile in social media, but don't give up on a current, better aimed, resume for a specific position you may be seeking.
Emily Fitzpatrick
Sr. Recruiter
Recruiters International, Inc.
Phone: 954-885-9241
Cell: 954-612-0567
emily@riirecruit.com
Invite me to Connect on LinkedIn
www.linkedin.com/pub/emily-fitzpatrick/4/671/76
Also follow us on Twitter #RIIINFO

Career Crossroads Previous Columns
http://www.leasingnews.org/Conscious-Top%20Stories/crossroad.html
[headlines]
--------------------------------------------------------------
Classified Ads---Help Wanted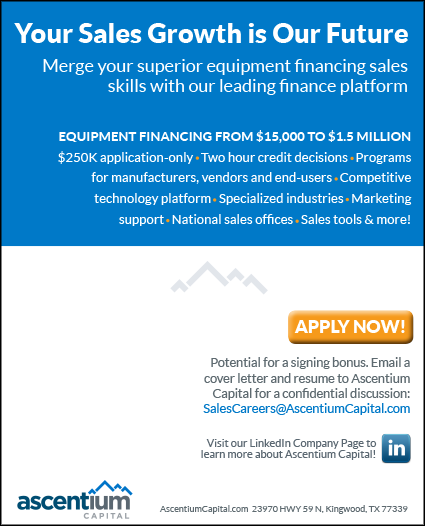 Sales Account Executives
Jacksonville, FL/Philadelphia, PA
Small Ticket funder with broad funding and
exceptional vendor service capabilties.
E-mail resume to: garyshivers@navitaslease.com
Navitas Lease Corp is an innovator in the Small Ticket Leasing
Industry. We offer solutions to small-to-medium sized businsses
looking to acquire and finance equipment.


Software Programmer
Fort Collins, Colorado

SQL & .Net programmer for Vision Commerce
Platform, Min. 2yr. exp.,Bachelor's degree
---or Course Work in related field
Click here for more information
www.pawneeleasing.com
-Est. 1982, specializing in the under $75,000
marketplace to smaller, closely-held businesses--
[headlines]
--------------------------------------------------------------

[headlines]
--------------------------------------------------------------
Leasing 102
by Mr. Terry Winders, CLP
Solicitation of Current Lessees
The question for most lessors is how we maintain contact with our lessees. They are our book of business and they have already decided to do business with you so why not more? There are many ways to solicit your customer base but different types of leases require different types of solicitation.
A non-tax lease (intended as a security) is just like a loan so I suggest that instead of credit checking a lessee for just the equipment cost you should credit check them for double or triple that amount. If they pass for the increased amount then when you close the lease you can tell them they have a credit approved lease-line-of credit equal to the line amount. If it is easy to obtain equipment with just a phone call instead of the problem of applying for credit from a competitor they will use the line you set up for them every time.
A lease line of credit requires a "master lease agreement" instead of a single lease agreement. The following paperwork is a lot easier to add on to the original agreement.
When a lessee gets near termination you should sent a letter telling them how much additional equipment they could lease without changing their lease payment. It makes the credit decision easier because they clearly have made the lease payments successfully so far.
If the lease is a tax lease, it cannot be terminated and must run full term or a special early termination amount must be determined. Therefore solicitation must be for new equipment and rentals properly priced on a computer pricing program. However a quarterly letter thanking the lessee for their business will help keep you in touch. I also think birthday cards are always in good order, too, when personally signed, and maybe with a note, so it shows you really did send it and it was not "automated."
The sales staff should be required to contact each customer on a quarterly basis, and if possible, at least once a year to conduct equipment inspections. When inspecting equipment conversations with the lessee's employees that use the equipment will give you a lot of insight into the equipment's use value and possible needs for additional equipment. When you know future equipment needs it is a great advantage when soliciting management for new leases.
The current lessee base is the best market to spend your marketing budget. If you fail to do a good job of soliciting your current customers, you will find them stolen with a more current telephone call or recommendation from a vendor who brings in another sales person.
Mr. Terry Winders, CLP, has been a teacher, consultant, expert witness for the leasing industry for thirty years and can be reached at terrywinders11@yahoo.com or 502-649-0448.
He invites your questions and queries.
Previous #102 Columns:
http://www.leasingnews.org/Conscious-Top%20Stories/Leasing_102/Index.htm
Mr. Terry Winders available as a consultant regarding assisting attorneys in resolving disputes or explaining procedures or reviewing documents as utilized in the finance and leasing industry.
He is the author of several books, including DVD's, as well as weekly columnist to Leasing News. He also performs audits of leasing companies as an expert on documentation, and has acted as an expert witness on leasing for litigation in legal and tax disputes, including before the IRS. He also has taught the senior bank examiners, how to review a bank leasing department, for the Federal Reserve in Washington D.C. and has trained the examiners for the FDIC on how to prepare a lease portfolio for sale.
502.649.0448/terrywinders11@yahoo.com
(This ad is a "trade" for the writing of this column. Opinions
contained in the column are those of Mr. Terry Winders, CLP)
[headlines]
--------------------------------------------------------------
NAELB Regional Conference: "Why, Indeed?"
by Dwight Galloway, CLP
Senior V.P. Broker Operations
RLC Funding

The Eastern Regional Meeting of the National Association of Equipment Lease Brokers was held Friday and Saturday in Nashville, Tennessee.
Statistical breakdown of the attendees was not complete, but appears to be from 80 to 90 as the head count.
Similar to most recent broker related conferences, the funders and service providers out-numbered the brokers. There were a handful of first time attendees, most with experience in the industry, and they had access to an abundance of varied funding sources.
In addition, more than a dozen of the founding members and original Board members maintained their near-perfect attendance and as always provided significant insight for the attending brokers during the formal and informal networking time.
Attendees got their money's worth with face to face time with funders and a full Saturday afternoon of surprisingly well attended break-out sessions.
A few lively debates broke out when a fledgling broker or service member innocently asked the perennial question; "why are there two associations seemingly devoted to broker related business in the industry?" "It's a long story", the rambling answers each began. Why, indeed?
Dwight Galloway, CLP
Senior V.P. Broker Operations
RLC Funding
dgalloway@RLCfunding.com
803-566-8245 Ext. 302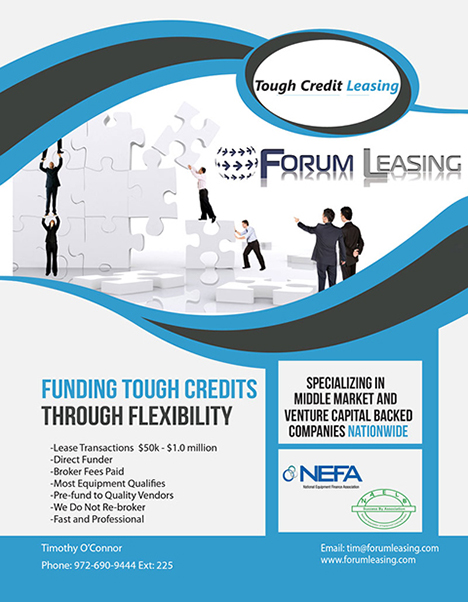 [headlines]
--------------------------------------------------------------
Top Stories October 21--October 25
(You May Have Missed One)
Here are the top stories opened by readers:
(1)Balboa Capital Settles Mass Fax Class Action Case
by Christopher Menkin
http://leasingnews.org/archives/Oct2013/10_29.htm#balboa
(2) Third Bulletin Board Complaint Proviso Financial
---Plus Dallin Hawkins Second Arrest within 25 days
http://leasingnews.org/archives/Oct2013/10_29.htm#third

(Tie) (3) Proviso Financial Services, Coquitlam, British Columbia
$618.00 Bulletin Board Complaint
http://leasingnews.org/archives/Oct2013/10_29.htm#proviso

(Tie)(3) Court Upholds Ruling Surviving Spouse Liable
---Kathleen Otto Responsible for Debt by Christopher Menkin
http://leasingnews.org/archives/Oct2013/10_31.htm#court
(5) "Number #1 Trait in Job Interview"
Career Crossroad---By Emily Fitzpatrick/RII
http://leasingnews.org/archives/Oct2013/10_29.htm#crossroad
(6) New Hires—Promotion
http://leasingnews.org/archives/Oct2013/10_31.htm#hires
(7) Leasing 102 by Mr. Terry Winders, CLP
Sales Requirements
http://leasingnews.org/archives/Oct2013/10_29.htm#sales_req
(8) WAEL Baseball Hall of Fame
http://leasingnews.org/archives/Oct2013/10_31.htm#wael
(9) GPS Story from Maxim Commercial Capital, L.A., CA
"What Lurks Inside"
http://leasingnews.org/archives/Oct2013/10_31.htm#gps
(10) CSI Leasing Increases Lease Origination & Income
Adds Employees for Fiscal year 2013
http://leasingnews.org/archives/Oct2013/10_31.htm#csi
(11) Nancy Geary, CPA, CLP Awarded
Cindy Spurdle Award of Excellence
http://leasingnews.org/archives/Oct2013/10_31.htm#geary
John Kenny Receivables Management
www.jrkrmdirect.com
• End of Lease Negotiations & Enforcement
• Fraud Investigation
• Credit Investigations
• Asset Searches
• Skip-tracing
• Third-party Commercial Collections
The Solution to Your Credit & Accounts Receivable Needs
John Kenny
315-866-1167 | John@jkrmdirect.com
(Leasing News provides this ad as a trade for investigations
and background information provided by John Kenny)

[headlines]
--------------------------------------------------------------
##### Press Release ############################

"More than just a new name!"
Hennessey Capital Is Now Hitachi Business Finance

Rochester, Mich. – Hennessey Capital has formally changed its name to Hitachi Business Finance to better reflect the global power and strength of its parent company, Hitachi Capital America Corp. The new name and branding takes effect immediately.
The change comes one year after Hennessey Capital was acquired
by Hitachi Capital America Corp.

Mike Semanco
President/COO
Hitachi Business Finance Division
"This is more than just a new name," says Mike Semanco, president and COO of the Hitachi Business Finance division. "As we continue to work locally here in Michigan and with our expansion across the country, we are finding that people are excited about the power of Hitachi and the results we can deliver for our clients."
Hitachi Business Finance offers creative, flexible solutions for a variety of complex business financing needs. Lending solutions include factoring and revolving lines of credit, each designed to enhance profitability and strengthen cash flow.
"We are excited to make this change," adds Semanco. "The strength and size of Hitachi provides us with the flexibility to offer creative lending solutions at more competitive rates. In the end, our goal remains the same – to offer financing solutions to complex business challenges and customize an individual solution to move your business forward."
William H. Besgen
President
Hitachi Capital America
"The Hennessey Capital team has really been team Hitachi for the past year," William H. Besgen, president of Hitachi Capital America Corp., said. "We felt that now was the right time to make the final transition. The work they're doing will only be strengthened and enhanced by carrying the Hitachi name across Michigan and the country."
About Hitachi Business Finance
Hitachi Business Finance (formerly Hennessey Capital) is a division of Hitachi Capital America Corp. and provides customized, flexible financing solutions for companies looking for creative options to grow and sustain their businesses. Our solutions include factoring and revolving lines of credit secured by accounts receivable, inventory, and equipment. Based in Rochester, Michigan, we provide financing solutions for small to mid-market companies across the United States. Learn more at www.hennesseycap.com or by calling (248) 658-1100.
About Hitachi Capital America Corp.
Hitachi Capital America Corp. is an independent, diversified leasing and financial services company providing financing to Hitachi group companies and the commercial business sector in the United States and Canada. Hitachi Capital America offers a variety of asset-based financing solutions with a business focus on truck, vendor, trade, and medical equipment finance, as well as lease discounting and software financing.
Learn more at www.hitachicapitalamerica.com


### Press Release ############################
[headlines]
--------------------------------------------------------------
Classified ads—Asset Management

Leasing Industry Outsourcing
(Providing Services and Products)
Asset Management: Atlanta, GA
premier provide accounts receivable management functions from 3rd Party contingency collections to Portfolio Purchasing. Contact George Elliott, National Account Manager. 678-694-9063,
www.westassetmanagement.com


Asset Management: Boston, MA
Nationwide appraisals, remarketing, audits, inspections and more! Over 15-years industry experience and dedicated to deliver personal, prompt, professional services.
Call Chris @ 508-785-1277. Email:
email


Asset Management: Minneapolis, MN
NetSentric provides services to leasing companies: Inspection, Appraisals, Auditing, Warehousing, Repossession, Asset Management, Repairs, Remarketing and Field Service for Electronics and Computing Technology.
Email: jcahill@netsentricinc.com


Asset Management: Monroe, NC
Recover a greater return on your investment. We specialize in the woodworking, pallet, sawmill and forestry industries.
Carolinamachinerysales.com/
Melinda Meier (704)288-1904 x103
Asset Management: Nationwide
BUYER/LENDER BEWARE. Don't sign anything until Collateral Verifications Inc. goes onsite, knocks on the door and gets the facts.
http://www.i-collateral.com
Email: mark@i-collateral.com

Nationwide
Seasoned and fair priced workforce is at your service for all lease collections, repossessions, and asset liquidations, appraisals. Call Nassau Asset Management 800-462-7728 dcastagna@nasset.com


Asset Management: Orange City, FL
We help Lessors Liquidate un-wanted Assets valued at $750,000+. It's an effective method of Liquidating Assets such as Jets, Planes, Helicopters, Freighters, etc.
Eric R. Sanders
Tel 386-789-9441
www.ValuedAssetSales.com
www.The-RandolphCapital.com
EQPMNTLEASING@aol.com
Asset Storage/Re-Marketing: Ohio & surrounding states. Providing no cost warehousing, condition reports, digital photos and remarketing of off-lease forklifts & industrial equipment. NAFTA wide dealer network. Email to GCochran@OhioLift.com
Asset Management
Melville, New York
Auctions, Appraisals, National Repossessions. ALL asset classes. 20+ year team works for you. Spend less, Net More… Fast!
Ed Castagna 516-229-1968
ecastagna@inplaceauction.com
Asset Management:
South East US- AllState Asset Management
Recovery, remarketing, inspections. 25 years experience, dedicated to deliver, prompt, professional services.
Call Brian @ 704-671-2376.
email
Asset Management: Global
Specializing in Semiconductor and Electronic Test Equipment collateral. Lender services include Consignment Sales, Remarketing, Portfolio Purchases, Inspections, De-installation, Repairs and Warehousing.
testequipmentconnection.com
email
Bulldog Asset Management provides recovery and remarketing services with a difference. Contingent repos, free storage and industry experts to remarket. Email:Jamie@bulldogasset.com
www.bulldogasset.com

Asset Management: Portsmouth, NH
Unique approach improves results, keeps costs down. Repossession, Storage, Inspection, Legal, Appraisal, Transport, Remarketing. Free advice and resources.
Call 855.EENGINE
website



All "Outsourcing" Classified ads (advertisers are both requested and responsible to keep their free ads up to date:
http://www.leasingnews.org/Classified/Outsourcing/Outsourcing.htm
How to Post a free "Outsourcing" classified ad:
http://www.leasingnews.org/Classified/Outsourcing/Outsourcing-post.htm
((Please click on ad to learn more))
(Leasing News provides this ad "gratis" as a means
to help support the growth of Lease Police)
1639 - 1st post office in the colonies opened in Massachusetts.
1653 - The Iroquois League signed a peace treaty with the French, vowing not to wage war with other tribes under French protection.
1733- John Peter Zenger, colonial American printer and journalist, published the first issue of the New York Weekly Journal newspaper. He began his first issue, exposing Governor William Cosby's corruption. Zenger was arrested on November 17,1734, and charged with seditious libel. Zenger had reported that Governor William Cosby of New York had attempted to rig an election in Eastchester, PA, in 1733. Zenger was defended by lawyer Andrew Hamilton of Philadelphia, who convinced the jury that printing the truth does not constitute libel. His acquittal was seen as a vindication of the right of free speech and served as a precedent for freedom of the press.
1768 - William Johnson, the northern Indian Commissioner, signed a treaty with the Iroquois Indians to acquire much of the land between the Tennessee and Ohio rivers for future settlement.
1781- John Hanson elected first "President of the US in Congress assembled"
(Yes, John Hanson was the first president of the United States, not George Washington—who was the first president under the adopted constitution. Technically Hanson was the first president.)
http://www.johnhanson.net/

http://www.marshallhall.org/hanson.html

1807- Eliza Emily Chappell Porter birthday, spent a lifetime organizing schools in several states. During the Civil War gathered and distributed supplies to Union soldiers and hospitals. She joined with Mary Ann Bickerdyke in nursing soldiers in Gen. Sherman's march through Georgia.
1850- Ella Wheeler Wilcox birthday, highly successful writer of popular novels and poetry who became the center of literary life in New York in the pre-World War I years. Her reputation was made by her Poems of Passion (1883) ?She wrote two autobiographies: The Story of a Literary Career (1905) and The Worlds and I (1918).
http://www.ellawheelerwilcox.org/

http://website.lineone.net/~cornerstone/wilcox.htm

1857- Ida Minerva Tarbell birthday, recognized as one of the major journalists of her day, exposed the Standard Oil trust in History of Standard Oil Company, renowned biographer, especially of Lincoln. Her "History of the Standard Oil," which first appeared in McClure's Magazine in nineteen installments, in 1904, was published in two volumes and drew immediate attention to the author. Her early reputation as a "trust buster" did not last, for she had in a high degree developed a sense of fairness, and this was particularly reflected in her "Life of Judge Gary," in which--contrary to all expectations--she had nothing but praise for Judge Gary. ? She was a renowned biographer, especially of Lincoln. ?She wrote "The Early Life of Abraham Lincoln" in collaboration with W. J. McCan Davis. In 1900 her "Life of Abraham Lincoln" appeared in two volumes, and is today a standard work. Other volumes on Lincoln by Miss Tarbell were "He Knew Lincoln," "Father Abraham," "In Lincoln's Chair," "Boy Scouts' Life of Lincoln," "He Knew Lincoln and Other Billy Brown Stories," "In the Footsteps of Lincoln" and "A Reporter for Lincoln." President Theodore Roosevelt characterized her as a muckraker, a compliment in those days. Tarbell was a lesbian and in her later life became intimate friends with Anne Morgan, the daughter of J. P. Morgan who was also a liberal Republican, feminist, and supporter of working women.
http://tarbell.alleg.edu/index.html

http://www.thoemmes.com/404.asp?404;
http://www.thoemmes.com/encyclopedia/tarbell.htm

http://www.phmc.state.pa.us/ppet/tarbell/page1.asp?secid=31
1862 - In Minnesota, more than 300 Santee Sioux are found guilty of raping and murdering Anglo settlers and are sentenced to hang. A month later, President Abraham Lincoln commuted all but 39 of the death sentences. One of the Indians was granted a last-minute reprieve, but the other 38 were hanged simultaneously on December 26 in a bizarre mass execution witnessed by a large crowd of approving Minnesotans. The Santee Sioux were found guilty of joining in the so-called "Minnesota Uprising," which was actually part of the wider Indian wars that plagued the West during the second half of the nineteenth century. For nearly half a century, Anglo settlers invaded the Santee Sioux territory in the beautiful Minnesota Valley, and government pressure gradually forced the Indians to relocate to smaller reservations along the Minnesota River. At the reservations, the Santee were badly mistreated by corrupt federal Indian agents and contractors; during July 1862, the agents pushed the Indians to the brink of starvation by refusing to distribute stores of food because they had not yet received their customary kickback payments. The contractors callously ignored the Santee's pleas for help. Outraged and at the limits of their endurance, the Santee finally struck back, killing Anglo settlers and taking women as hostages. The initial efforts of the U.S. Army to stop the Santee warriors failed, and in a battle at Birch Coulee, Santee Sioux killed 13 American soldiers and wounded another 47 soldiers. However, on September 23, a force under the leadership of General Henry H. Sibley finally defeated the main body of Santee warriors at Wood Lake, recovering many of the hostages and forcing most of the Indians to surrender. The subsequent trials of the prisoners gave little attention to the injustices the Indians had suffered on the reservations and largely catered to the popular desire for revenge. However, President Lincoln's commutation of the majority of the death sentences clearly reflected his understanding that the Minnesota Uprising had been rooted in a long history of Anglo abuse of the Santee Sioux.
1870 -- One of the nation's first train robberies. Six men, led by Big Jack Davis, hopped aboard the eastbound express for Reno, forced the train to a stop, & rode off to Virginia City with $40,000 in minted coin. 10 hours later, as the delayed engine chugged into Independence, six army deserters jumped aboard to take $4m490 that the Davis gang had overlooked. Within days, authorities captured all 13 bandits, who were sentenced variously from 10 to 15 years in prison.
1872 - Ulysses S. Grant was re-elected US president. Incumbent President Ulysses S. Grant was easily elected to a second term in office despite a split within the Republican Party that resulted in a defection of many key Republicans to opponent Horace Greeley. On November 29, 1872, after the popular vote but before the Electoral College was convened, Greeley died. As a result, electors previously committed to Greeley voted for four different candidates for President, and eight different candidates for Vice President. Despite the absence of life, Greeley himself still received three electoral votes, but these votes were disallowed by Congress. Henry Wilson, who was chosen by the Republicans to succeed Schuyler Colfax as Vice President, died on November 22, 1875.
1885- Birthday of Will Durant, American author and popularizer of history and philosophy. Among his books: The Story of Philosophy and The Story of Civilization (a 10-volume series of which the last four were co-authored by his wife, Ariel). Born at North Adams, MA, and died Nov 7, 1981, at
Los Angeles, CA.
1893- birthday of Raymond Fernand Loewy, the "father of streamlining," an inventor, engineer and industrial designer whose ideas changed the look of 20th-century life, was born at Paris, France. His designs are evident in almost every area of modern life—the US Postal Service logo, the president's airplane, Air Force One, in streamlined automobiles, trains, refrigerators and pens. "Between two products equal in price, function and quality," he said, "the better looking will outsell the other." Loewy died at Monte Carlo, July 14,1986.
1894 -the famous Election Day snowstorm hit southern New England, dumping up 10-12 inches of snow across Connecticut causing much damage to trees and wires. Winds at Block Island, RI gusted to 60 mph
1895,-attorney George Baldwin Selden of Rochester, NY, was granted the first patent for a car. He was the first to have an original application for the internal combustion hydrocarbon motor to a road vehicle. His design resembled a horse-drawn carriage, with high wheels and a buckboard.
1895 -- Charles MacArthur, American journalist, dramatist, screenwriter, born Scranton, Pennsylvania. Much of his work was written with Ben Hecht, including The Front Page (1928), a farce about a star reporter drawn into his own story, & Twentieth Century (1932), a lively satire of the entertainment industry.
1907-Pianist Joe Sullivan Birthday
http://www.redhotjazz.com/sullivan.html

1912 – Democrat Woodrow Wilson won the United States presidential election in a landslide, becoming the only president to defeat two former presidents in one election. Thomas R. Marshall was elected vice president. The electoral vote was Wilson, 435: Theodore Roosevelt, Progressive Party, 88: William Howard Taft, Republican, 8.The popular vote was Wilson 6,293,454: Roosevelt, 4,119,538: Taft, 3,484,980: Eugene V. Debs, Socialist candidate, 900,672, Eugene W. Chafin, Prohibitionist candidate, 206,275. In congressional elections the Democrats took a 51-44 majority in the Senate, with one minor party seat, and 291-127 majority in the House, with 17 seats going to minor parties.
1912- Roy Rogers birthday. Known as the "King of the Cowboys," Rogers was born Leonard Slye at Cincinnati, OH. His many songs included "Don't Fence Me In" and "Happy Trails to You." He made his acting debut in Under Western Stars in 1935 and later hosted his own show, "The Roy Rogers Show," in 1951. Rogers died at Apple Valley, CA, July 6,1998.
1913 -- Los Angeles receives its first piped-in water from Owens Valley, 200 miles northeast of the city. As part of Bureau of Land Reclamation efforts to irrigate the valley for small farmers & homesteaders, J.B. Lippincott began surveying in 1903. He convinced local farmers to relinquish their water rights to him, casting an impression that he would use the water to improve the valley. He & powerful Los Angeles friends, meanwhile, quietly planned to export it through a 200-mile aqueduct. The syndicate, which included Harry Chandler of the "LA Times", began buying huge amounts of San Fernando Valley land. On Lippincott's recommendation, the California reclamation chief dropped the Owens redevelopment plan & yielded the water to the city. Now that the water is flowing, the value of Chandler's land has multiplied to $120 million, 40 times more than what he paid. When he dies as the largest land baron in Southern California, Chandler's estate was worth half a billion dollars.
1915 - Marines under Major Smedley D. Butler captured the stronghold at Fort Capois, Haiti. Butler led a reconnaissance force of twenty-six volunteers in pursuit of a Caco force that had killed ten Marines. Like the Cacos in the mountains, he and his men lived for days off the orange groves. For over a hundred miles they followed a trail of peels, estimating how long before the Cacos had passed by the dryness of the peels. A native guide they picked up helped them locate the Cacos' headquarters, a secret fort called Capois, deep in the mountain range. Studying the mountaintop fort through field glasses, Butler made out thick stone walls, with enough activity to suggest they were defended by at least a regiment. He decided to return to Cape Haitien for reinforcements and capture it. On the way back they were ambushed by a force of Cacos that outnumbered them twenty to one. Fortunately it was a pitch-black night, and Butler was able to save his men by splitting them up to crawl past the Cacos' lines through high grass. Just before dawn he reorganized them into three squads of nine men each. Charging from three directions as they yelled wildly and fired from the hip, they created such a fearful din that the Cacos panicked and fled, leaving seventy-five killed. The only Marine casualty was one man wounded. When he was able to return with reinforcements, spies had alerted the Cacos, and Butler took a deserted Fort Capois without firing a shot.
1918--ALLWORTH, EDWARD C. Medal of Honor
Rank and organization: Captain, U.S. Army, 60th Infantry, 5th Division. Place and date: At Clery-le-Petit, France, 5 November 1918. Entered service at: Corvallis, Oregon. Born: 6 July 1887, Crawford, Wash. G.O. No.: 16, W.D., 1919. Citation: While his company was crossing the Meuse River and canal at a bridgehead opposite Clery-le-Petit, the bridge over the canal was destroyed by shell fire and Capt. Allworth's command became separated, part of it being on the east bank of the canal and the remainder on the west bank. Seeing his advance units making slow headway up the steep slope ahead, this officer mounted the canal bank and called for his men to follow. Plunging in he swam across the canal under fire from the enemy, followed by his men. Inspiring his men by his example of gallantry, he led them up the slope, joining his hard-pressed platoons in front. By his personal leadership he forced the enemy back for more than a kilometer, overcoming machinegun nests and capturing 100 prisoners, whose number exceeded that of the men in his command. The exceptional courage and leadership displayed by Capt. Allworth made possible the re-establishment of a bridgehead over the canal and the successful advance of other troops.
1946- Chuck Connors of the Boston Celtics became the first NBA player to shatter a backboard, doing so during the pre game warm-up in "Boston Garden. Connors also played major league baseball with the Brooklyn Dodgers and the Chicago Cubs and gained fame as star of the television series, " The Rifleman." My father Lawrence Menkin wrote many of the episodes.
1935 - The game "Monopoly" was introduced by the Parker Brothers Company.
http://www.adena.com/adena/mo/index.htm

http://www.hasbro.com/monopoly/?CFID=
21692834&CFTOKEN=82601711

1940 - President Roosevelt won an unprecedented third term in office, beating Republican challenger Wendell L. Willkie. Henry A. Wallace was elected vice president. The electoral vote was Roosevelt, 449, Wendell L. Willike, Republican of Indiana, 82. The popular vote was Roosevelt 27,244,160: Willike, 22,305,198: Norman Thomas, Socialist candidate, 100,264: Roger W. Babson, Prohibition candidate, 57,812: Earl Browder, Communist, 48,579: John W. Aiken, Socialist Labor candidate, 14,861. In congressional elections the Democrats lost three Senate seats but kept a 66-28 majority, with two seats going to minor parties. In the House, the Democrats gained seven seats for a 268-162 lead, with five seats going to minor parties.
1944---Top Hits
I'll Walk Alone - Dinah Shore
Dance with the Dolly - The Russ Morgan Orchestra (vocal: Al Jennings)
How Many Hearts Have You Broken - The Three Suns
Smoke on the Water - Red Foley
1946 - 29-year old John F. Kennedy started his political career when today he was elected to the United States House of Representatives as a Congressman from Massachusetts
1947- Frank Sinatra cuts " I've Got a Crush on You" with Bobby Hackett on trumpet, NYC.
1950- Billy Graham's "Hour of Decision" program was first broadcast over television.
1951---RED CLOUD, MITCHELL, JR. Medal of Honor
Rank and organization: Corporal, U S. Army, Company E, 19th Infantry Regiment, 24th Infantry Division. Place and date: Near Chonghyon, Korea, 5 November 1950. Entered service at: Merrilan Wis. Born: 2 July 1924, Hatfield, Wis. G.O. No.: 26, 25 April 1951. Citation: Cpl. Red Cloud, Company E, distinguished himself by conspicuous gallantry and intrepidity above and beyond the call of duty in action against the enemy. From his position on the point of a ridge immediately in front of the company command post he was the first to detect the approach of the Chinese Communist forces and give the alarm as the enemy charged from a brush-covered area less than 100 feet from him. Springing up he delivered devastating pointblank automatic rifle fire into the advancing enemy. His accurate and intense fire checked this assault and gained time for the company to consolidate its defense. With utter fearlessness he maintained his firing position until severely wounded by enemy fire. Refusing assistance he pulled himself to his feet and wrapping his arm around a tree continued his deadly fire again, until he was fatally wounded. This heroic act stopped the enemy from overrunning his company's position and gained time for reorganization and evacuation of the wounded. Cpl. Red Cloud's dauntless courage and gallant self-sacrifice reflects the highest credit upon himself and upholds the esteemed traditions of the U.S. Army.
1952---Top Hits
You Belong to Me - Jo Stafford
Wish You Were Here - Eddie Fisher
Half as Much - Rosemary Clooney
Jambalaya (On the Bayou) - Hank Williams
1956- "The Nat King Cole Show" premiered on television. Very popular African American pianist, jazz musician turned singer, Cole hosted his own variety show for NBC. The Nelson Riddle Orchestra and the Randy Van Home Singers also appeared as regulars on the show. It began as a 15-minute show which was expanded to half an hour. The show was dropped as a result of lack of sponsorship and because many affiliates declined to carry it.
1960---Top Hits
Save the Last Dance for Me - The Drifters
My Heart Has a Mind of Its Own - Connie Francis
You Talk Too Much - Joe Jones
Wings of a Dove - Ferlin Husky
1960-- Johnny Horton, who had a Number One smash "Battle of New Orleans," is killed in an auto accident in Texas. Ironically, he had just played his last show, at the Skyline in Austin, Texas-where Hank Williams had played his last show as well. Horton's widow, Billy Joe, was also Hanks Williams' widow. Johnny Horton was 33.
1961 - Strong Santa Ana winds fanned the flames of the Bel Air and Brentwood fires in southern California destroying many homes. At 10 PM the Los Angeles Civic Center reported a temperature of 74 degrees along with a dew point of 5 degrees. On the 6th, Burbank reported a relative humidity of three percent.
1964 -- Free Speech Movement (FSM) coalesces as thousands of University of California-Berkeley students rally & occupy Sproul Hall. As a reporter I covered this for KFRC, UPI, and free lanced to other media.
http://www.berkeley.edu/news/berkeleyan/2002/08/28_fsm.html

http://www.fsm-a.org/stacks/covers/narratives_cvr.html

1966 - The Motown hit, You Keep Me Hangin' On, recorded by The Supremes, debuted on Billboard's pop charts, and was Number 1 for 2 weeks. It was on the charts for a total of 10 weeks. The song was The Supremes' eighth Number 1 record.
1966--BAKER, JOHN F., JR. Medal of Honor
Rank and organization: Sergeant (then Pfc.), U.S. Army, Company A, 2d Battalion, 27th Infantry, 25th Infantry Division. Place and date: Republic of Vietnam, 5 November 1966. Entered service at: Moline, Ill. Born: 30 October 1945, Davenport, Iowa. Citation: For conspicuous gallantry and intrepidity in action at the risk of his life above and beyond the call of duty. En route to assist another unit that was engaged with the enemy, Company A came under intense enemy fire and the lead man was killed instantly. Sgt. Baker immediately moved to the head of the column and together with another soldier knocked out 2 enemy bunkers. When his comrade was mortally wounded, Sgt. Baker, spotting 4 Viet Cong snipers, killed all of them, evacuated the fallen soldier and returned to lead repeated assaults against the enemy positions, killing several more Viet Cong. Moving to attack 2 additional enemy bunkers, he and another soldier drew intense enemy fire and Sgt. Baker was blown from his feet by an enemy grenade. He quickly recovered and single-handedly destroyed 1 bunker before the other soldier was wounded. Seizing his fallen comrade's machine gun, Sgt. Baker charged through the deadly fusillade to silence the other bunker. He evacuated his comrade, replenished his ammunition and returned to the forefront to brave the enemy fire and continue the fight. When the forward element was ordered to withdraw, he carried 1 wounded man to the rear. As he returned to evacuate another soldier, he was taken under fire by snipers, but raced beyond the friendly troops to attack and kill the snipers. After evacuating the wounded man, he returned to cover the deployment of the unit. His ammunition now exhausted, he dragged 2 more of his fallen comrades to the rear. Sgt. Baker's selfless heroism, indomitable fighting spirit, and extraordinary gallantry were directly responsible for saving the lives of several of his comrades, and inflicting serious damage on the enemy. His acts were in keeping with the highest traditions of the U.S. Army and reflect great credit upon himself and the Armed Forces of his country.
1966--FOLEY, ROBERT F. Medal of Honor
Rank and organization: Captain, U.S. Army, Company A, 2d Battalion, 27th Infantry, 25th Infantry Division. Place and date: Near Quan Dau Tieng, Republic of Vietnam, 5 November 1966. Entered service at: Newton, Mass. Born: 30 May 1941, Newton, Mass. Citation: For conspicuous gallantry and intrepidity in action at the risk of his life above and beyond the call of duty. Capt. Foley's company was ordered to extricate another company of the battalion. Moving through the dense jungle to aid the besieged unit, Company A encountered a strong enemy force occupying well concealed, defensive positions, and the company's leading element quickly sustained several casualties. Capt. Foley immediately ran forward to the scene of the most intense action to direct the company's efforts. Deploying 1 platoon on the flank, he led the other 2 platoons in an attack on the enemy in the face of intense fire. During this action both radio operators accompanying him were wounded. At grave risk to himself he defied the enemy's murderous fire, and helped the wounded operators to a position where they could receive medical care. As he moved forward again 1 of his machine gun crews was wounded. Seizing the weapon, he charged forward firing the machine gun, shouting orders and rallying his men, thus maintaining the momentum of the attack. Under increasingly heavy enemy fire he ordered his assistant to take cover and, alone, Capt. Foley continued to advance firing the machine gun until the wounded had been evacuated and the attack in this area could be resumed. When movement on the other flank was halted by the enemy's fanatical defense, Capt. Foley moved to personally direct this critical phase of the battle. Leading the renewed effort he was blown off his feet and wounded by an enemy grenade. Despite his painful wounds he refused medical aid and persevered in the forefront of the attack on the enemy redoubt. He led the assault on several enemy gun emplacements and, single-handedly, destroyed 3 such positions. His outstanding personal leadership under intense enemy fire during the fierce battle which lasted for several hours, inspired his men to heroic efforts and was instrumental in the ultimate success of the operation. Capt. Foley's magnificent courage, selfless concern for his men and professional skill reflect the utmost credit upon himself and the U.S. Army.
1966-- The Monkees' "Last Train To Clarksville" hits #1
1967-- Kenny Rogers and his group The First Edition make their television debut on CBS' Smothers Brothers Comedy Hour.
1968---Top Hits
Hey Jude - The Beatles
Those Were the Days - Mary Hopkin
Midnight Confessions - The Grass Roots
Next in Line - Conway Twitty
1968 - Republican Richard M. Nixon won the presidency, defeating Vice President Hubert H. Humphrey and third-party candidate George C. Wallace. Spiro T. Agnew, Republican of Maryland was elected vice-president. The electoral vote was Nixon, 302: Humphrey, 191: George C. Wallace, third-party candidate, 45. One Nixon elector later cast his vote for Wallace. The popular vote was Nixon, 31,785,473: Humprhey,31,275,166: Wallace,9,906,473. The Republicans gained four seats in the House and five in the Senate but the Democrats still held majorities of 58-42 in the senate and 243-192 in the House. The Republicans gained five governorships in the election.
1968- Shirley Anita St. Hill Chisholm, a Democrat, was elected this day and became the first African-American woman elected to Congress. She served the Bedfor-Stuyvessant section of Brooklyn for seven terms.
1970--Midway through a Beach Boys show at L.A.'s Whiskey-a-Go-Go, Brian Wilson, making one of rare stage appearances, loses his balance several times and has to be helped backstage. His right ear, the better of the two, sustains "severe damage" because of the volume level on-stage
1971 - The Los Angeles Lakers began professional sport's longest winning streak in the history by winning the first of 33 consecutive basketball games.
1971--- Two firsts at tonight's Elvis Presley show at the Metropolitan Sports Center in Minneapolis, MI: comic Jackie Kahane begins his lifelong stint as opening act, and Elvis ends the show with cape outstretched in a bizarrely Christ like pose -- another gimmick that will become a staple of Elvis' live act.
1972-- The Jackson 5 Show, the group's second television special, airs on CBS.
1974-The first politician who was openly homosexual to win an election at the state level was Elaine Noble, a Democrat, who was elected to the Massachusetts State Legislature from the 6 th Suffolk district, the Fenway-Back Bay district of Boston, MA. She received 1,730 of the 2,931 votes cast.

http://www.womeninfilmvideo.org/rff/imagepages/image9.htm

1976- The Mariners and Blue Jays each select thirty players in the expansion draft. Seattle picks Royals' outfielder Ruppert Jones and Toronto selects Orioles' shortstop Bob Bailor as their team's respective first picks.
1976---Top Hits
If You Leave Me Now -Chicago
Rock'n Me - Steve Miller
The Wreck of the Edmond Fitzgerald - Gordon Lightfoot
Among My Souvenirs - Marty Robbins
1977 - A slow moving storm produced five to nine inch rains across northern Georgia causing the Toccoa Dam to burst. As the earthen dam collapsed the waters rushed through the Toccoa Falls Bible College killing three persons in the dorms. Thirty-eight persons perished at a trailer park along the stream.
1984 - The Supreme Court ruled the NFL could not block future franchise moves. Furthermore, the Court said the NFL had exceeded antitrust limits in attempting to stop the Oakland Raiders move to Los Angeles, California.
1984---Top Hits
Caribbean Queen (No More Love on the Run) - Billy Ocean
Purple Rain - Prince & The Revolution
Wake Me Up Before You Go-Go - Wham!
City of New Orleans - Willie Nelson
1986 - Dick Clark registered for initial public stock offerings for his television production company, DCP. On registration forms he called his product " mind candy".
1987 - Low pressure off the California coast produced stormy weather in the southwestern U.S. Flash flooding stranded 8000 persons in the Death Valley National Park of southern California. Thunder- storms over southern Nevada produced dime size hail and wind gusts to 68 mph around Las Vegas. Unseasonably mild weather in the northeastern U.S. was replaced with snow and gale force winds
1988-Top Hits
Wild, Wild West- The Escape Club
Kokomo (From The "Cocktail" Soundtrack)- The Beach Boys
The Loco-Motion- Kylie Minogue
Bad Medicine- Bon Jovi
1988 - The Beach Boys hit #1 in US with "Kokomo". They set two music-chart records with this event. It was the longest span of #1 hits (24 years, 4 months since "I Get Around") and the longest gap between #1 hits (21 years, 10 months since "Good Vibrations").
1988 - And speaking of music trivia
(thanks to
http://www.rockdate.co.uk
Rockdate Diary): "The Loco-Motion", by Kylie Minogue hit #4 on the "Billboard Hot 100" this day, the song became the first to reach the top-5 in the U.S. for three different artists (Little Eva in 1962, Grand Funk in 1974).
1989 - Temperatures warmed into the 80s across much of Texas. Highs of 86 degrees at Abilene, Fort Worth and San Angelo were records for the date
1991 -Elkins, WV drops to 8 degrees, the coldest so early in the season. Pittsburgh, PA drops to 11 also the coldest so early. Jackson, KY drops to 17 degrees, a daily record
1993—Top Hits
I'd Do Anything For Love (But I Won t Do That)- Meat Loaf
All That She Wants- Ace Of Base
Just Kickin It- Xscape
Again- Janet Jackson
Dreamlover- Mariah Carey
1996 - Voters returned President Clinton to the White House for a second term but kept Congress in Republican control. He defeated Republican candidate Robert "Bob" Dole by 379 to 159 electoral college votes. The reform candidate Ross Perot received no electoral votes. Al Gore was elected vice-president. The popular vote was Clinton, 45,628,667: Dole, 37,869,436: and Perot, 7,874,283. The Republicans gained two Senate seats for a 55-45 majority. The Republicans remained in control in the House, but their majority was reduced from 37 to 19, with 227 Republicans, 207 Democrats and 1 independent.
1998—Top Hits
The First Night- Monica
One Week, Barenaked-Ladies
How Deep Is Your Love- Dru Hill Featuring Redman
Lately- Divine
1999 - U.S. District Judge Thomas Penfield Jackson, in a 'finding of fact', declared Microsoft Corporation a monopoly. Jackson wrote, "Microsoft enjoys so much power in the market for Intel-compatible PC operating systems that if it wished to exercise this power solely in terms of price, it could charge a price for Windows substantially above that which could be charged in a competitive market."
The object is to insert the numbers in the boxes to satisfy only one condition: each row, column and 3x3 box must contain the digits 1 through 9 exactly once. What could be simpler?