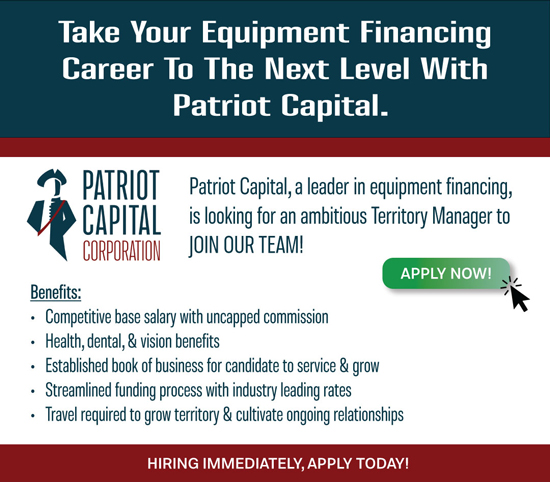 Friday, March 4, 2022
Today's Leasing News Headlines

California Attorney General Dept. of Justice Visits
  Partners Capital Group, Santa Ana, California
    By Kit Menkin, Editor
New Hires/Promotions in the Leasing Business
    and Related Industries
Leasing Industry Ads
    ---Help Wanted
Ford Announces Restructuring
     to Catch Up With EV Leaders - Chart
Pandemic Creates a Nation of Hostile Drivers,
    Increased Fatalities by Marianne Matthews
Russia's Most Important Import Partners
    Value of Goods Import in 2019 by Trading Partner
Advisory Board Emeritus
    Robert "Bob" Teichman, CLFP
KLC Financial CEO Marc Keepman Retires,
     Promotes Spencer Thomas to CEO
Attorney General James Warns T-Mobile Users Impacted
    by T-Mobile Data Breach of Potential Identity Theft
Rivers Leasing and LTi Technology Solutions
    Announce Partnership
Peter Bogdanovich Classics (1939-2022)  Targets
  The Last Picture Show, What's Up dock, Saint Jack
     The Cat's Meow - Chosen by Fernando Croce
Chateau St. Michelle Cabernet Sauvignon 2018
    By Kevan R. Wilkinson, Leasing News Wine Reviewer
News Briefs---
Connecticut Revives Commercial Financing Disclosure Bill
"referred to the Joint Committee on Banking"
Pelosi supports a ban on importing Russian
oil into the US
Fed chair pledges to bring inflation under control
and signals wariness on wages
Google calls Bay Area
employees back to office

You May have Missed---
Lukoil, a Russian Oil Co. Calls for an End to the Ukraine War
"has more than 200 gas stations in the U.S."
Broker/Funder/Industry Lists | Features (wrilter's columns)
Top Ten Stories Chosen by Readers | Top Stories last six months
www.leasingcomplaints.com (Be Careful of Doing Business)
www.evergreenleasingnews.org
Leasing News Icon for Android Mobile Device
Sports Brief----
California Nuts Brief---
"Gimme that wine"
This Day in History
SuDoku
Daily Puzzle
GasBuddy
Weather, USA or specific area
Traffic Live----
Wordle

######## surrounding the article denotes it is a "press release," it was not written by Leasing News nor has the information been verified. The source noted. When an article is signed by the writer, it is considered a "byline." It reflects the opinion and research of the writer.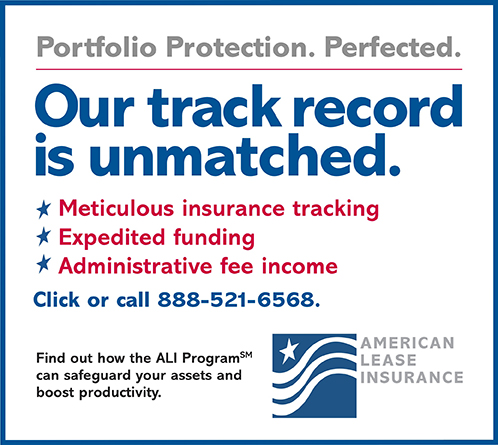 [headlines]
--------------------------------------------------------------
California Attorney General Department of Justice Visits
 Partners Capital Group, Santa Ana, California
By Kit Menkin, Editor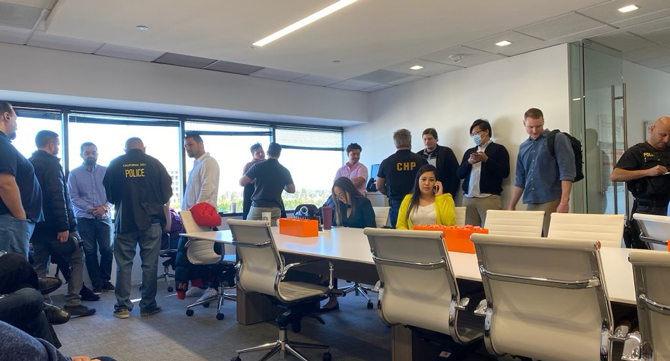 Partners Capital employees in company conference room
Several current and former employees sent photos and other information. They said computers and records from files were seized, and many were questioned. Leasing News was told Marcus Davin, CEO, had "disappeared."
From the original photo, I thought they were local police but calls to Santa Ana Police and the FBI failed to identify the visit as those agencies. Then, receiving the photo above, I could make out "DOJ." It turned out to be the California Department of Justice, with 400 agents, budget of $1.04 billion, under direction of California Attorney General and the Criminal and Civil Investigations Unit.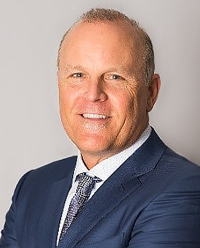 Marcus Davin, President/CEO, Partners Capital Group, Inc. sent this email the next day:
"Kit, I received your voicemail yesterday. Thanks for calling to get our side of the story.

"Yesterday the local sheriff served us a search warrant on behalf of the California Dept of Tax and Fee Admin. They wanted accounting records and funding records of deals we had funded in California over the last few years. We politely answered all their questions and gave them access and copies of everything.
"We are a large company with a big accounting department. We have audited financials. We even take precautionary measures of hiring an outside accounting firm to file sales tax returns in every state for us and to remit sales taxes collected on a monthly basis. We have been doing this for many years.
"Almost all of our business is brokered or discounted so the billing and collection of lease payments and the sales tax due the state is done by the lender not Partners. We do have a small portfolio of leases that we bill and the most leases at any one point in time in CA was 3.
"We have not been fined. No sanctions have been taken. No wrongdoing or errors in accounting/taxation have been discovered.
"Our sales grew 35% last year and we are projecting to fund $150M this year. I asked him what it was all specifically about:
"The sales tax issue is the 'amount filed by us with the CA Dept of Tax and Fee Administration does not match the amount we filed with the CA Franchise Tax Board.' We are getting copied of both tax filings to see where the difference is."
-----

There is also a legal suit: "PCG is required to repurchase the leases and loans from Blue Bridge for each lease or loan where it has failed to comply with the terms of the Master Agreements. 6. The total value of the leases and loans where PCG has breached the Master Agreements exceeds $500,000.00"
https://www.docketalarm.com/cases/New_York_State_Nassau_County
The head of Blue Bridge is Steve Dervenis, Founder and Managing Partner of Carillion Capital, Reston, Virginia. A LinkedIn message to him was not returned.
His bio on Blue Bridge website says,
"Steve Dervenis has over 35 years of experience in the financial services and financial technology industries.  Steve oversees the strategic direction of the company in addition to Blue Bridge's Sales, Finance and Capital Markets functions.  Prior to joining Blue Bridge, in addition to other firms and financial companies, Steve was CEO of E*TRADE Global Asset Management and co-founded Carillon Capital, a boutique investment advisory firm and merchant bank that has completed over $2.2 billion in transactions across various asset classes."
It does not appear this is about the lawsuit as many readers have guessed.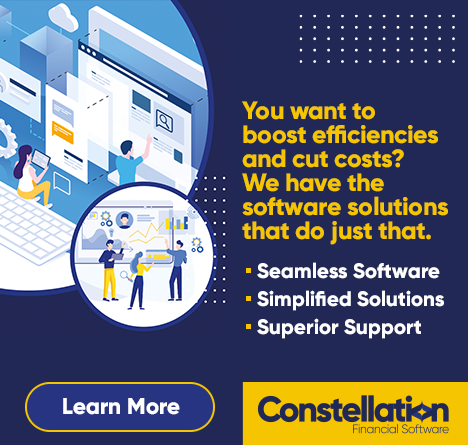 [headlines]
--------------------------------------------------------------
New Hires/Promotions in the Leasing Business
and Related Industries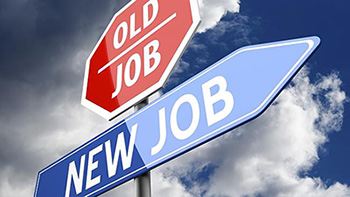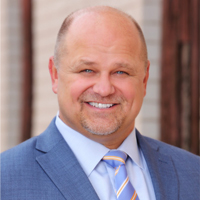 Stephen Ayers was hired by Continental Bank, Salt Lake City, Utah, as Vice President, Equipment Finance Sales Manager, handling the banks equipment financing, and managing broker relations, Continental Bank, Salt Lake City, Utah.  Previously, he was Vice President Commercial Banking Officer, Branch Manager, Altabank (December, 2018 - July, 2021); Vice President, Lease Credit and Syndication Officer, GrowthFunding Equipment Finance/Bank of America Fork/Altabank (December, 2017 - 2018); Vice President, Commercial Officer, Capital Community Bank (October, 2016 - December, 2017); Lease Manger, Vice President, Prime Alliance Bank (August, 2012 - October, 2016); Commercial Loan Officer, Vice President, Bank of Utah (August, 2010 - August, 2012); Vice President, Commercial Officer, American West Bank (May, 2007 - August, 2010); Credit Analyst/Commercial Loan Officer, Zions Bank (August, 2000 - March, 2007). Volunteer: Scout Master/Varsity, Venture Leader, Boy Scouts of America (February, 1997 - December, 2019). https://www.linkedin.com/in/steve-ayers-9a193750/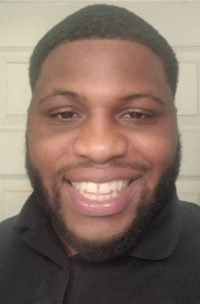 Naszier Colburn was hired as Regional Account Manager, TimePayment, Boston, Massachusetts.  He is located in Philadelphia, Pennsylvania. Previously, he was Account Manager, Balboa Capital (February, 2021 - September, 2021). He began his career at NewLane Finance, starting as Business Development Consultant, November, 2019, promoted September, 2019, Business Development Executive. Education: University of Phoenix, Bachelor's Degree, Accounting (2015 - 2019).
https://www.linkedin.com/in/naszier-colburn-1a9292161/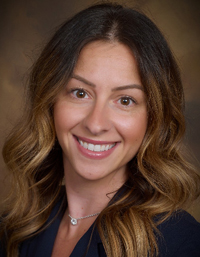 Lisa Corby was hired as Senior Funder, Partners Capital Group, Santa Ana, California.  She is located in Raleigh, North Carolina. Previously, she was at CSI Leasing, Inc., starting March, 2014, promoted March, 2015, Finance Manager; Licensed Financial Specialist, Regions Bank (October, 2011 - March, 2014); Licensed Banker, Chase (January, 2004 - January, 2006). Education:  University of Memphis, Bachelor of Business Administration (B.B.A.), Banking, Corporate Finance and Securities Law (2008 - 2010). https://www.linkedin.com/in/lisa-corby-18598618/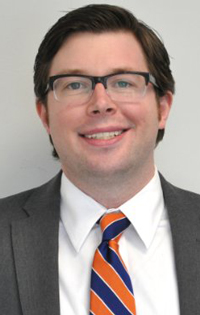 Johnathan Crowley was hired as Director of Business Development, Sunstone Credit, Baltimore, Maryland. He is located in Haddon Heights, New Jersey. Previously, he was Business Development Manager, Univest Capital, Inc., West Chester, Pennsylvania. Previously, he was Sales Executive, DLL Financial Services (April, 2016 - November, 2017); Operations, TD (February, 2015 - April, 2016); Business Development Manager, Marlin Business Services Corp (December, 2011 - January, 2015); Program Coordinator, Performance Development Group (October, 2010 - August, 2011); Contracted Employee, Licensing, PHH Mortgage (Contracted to work under the Licensing Group) (September, 2010 - October, 2010); Organizational Development Specialist, Toronto Dominion Bank (supporting, employed by Contemporary Staffing Services ) (February, 2009 - September, 2010); Indexer, Conversion Technologies International, Inc (2008 - 2008); Sales Associate, American Eagle Outfitters (2006 - 2007). Education: Gettysburg College, BA, Political Science (2004 -2008). Activities and Societies: Radio Station D, Rugby Club, Gettysburg Investment Group, Art Society, Peace Club, Gettysburg Environmental Concerns Organization. At Gettysburg, I majored in Political Science; however, I also took several courses to help improve my writing skills. Haddon Heights High School (2000 - 2004).
https://www.linkedin.com/in/jonathan-crowley-68933911/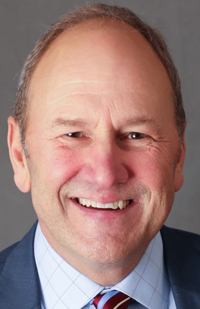 Chris Fowler was hired as Vice President, Key Equipment Finance, Denver, Colorado.  He is located in the Dayton Metropolitan Area. Previously, he was Vice President, Business Development, Wintrust Specialty Finance, (December, 2020 - February, 2020); Vice President, Business Development, Construction, Industrial, and Specialty Vehicles, Wintrust Specially Finance (December, 2020 - February, 2022). He was at Key Equipment Finance, starting April, 2005 as Vice President, Equipment Financing & Leasing; promoted November, 2016, Vice President, Business Development, Industrial Segment; Senior Sales Executive, Pitney Bowes (February, 1991 - April, 2006. Volunteer. Mark Kreusch Memorial Fund of the Dayton Foundation.  Coaching, Youth Baseball & Soccer.  Education: Miami University. Bachelor of Science (B.S.), Marketing with concentration in Finance.  University of Dayton, Graduate School. https://www.linkedin.com/in/chris-fowler-16915b26/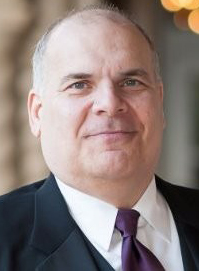 Larry Helfrich was hired as Vice President, Originations, ATEL Leasing Corporation, San Francisco, California; he is located on Cornelius, North Caroline. Previously, he was VP Program Manager, Sun Trust (January, 2016 - April, 2021); Vice President, Sales, Santa Fe Funding (2014 - 2015); Vice President, Financial Services, AmeriQuest Transportation Service (2010 - 2011); Vice President, Regional Manager Construction Vertical, GE Capital (2007 - 2009); Senior Vice President, Intermediary Funding, General Electric (1999 - 2006).  He began his career at GE Capital, Starting May, 1980, Regional Sales Manager, Sales Representative, Sales Support, Credit Analyst, Finance Department (May, 1980 - August, 1996). Education: United States Army, CT National Guard, Officer, United State Military (1977 - 1984). University of Bridgeport, Finance and Banking, Finance (1970 - 1982). https://www.linkedin.com/in/larry-helfrich-942103a/


Wes McCormick was hired as Senior Account Manager, Amur Equipment Finance, Grand Island, Nebraska.  He is located in West Sacramento, California.  Previously, he was Lease and Finance Consultant, Snider Leasing (December, 2013 - February, 2022); He joined Ryder Systems, Inc, 2007, as Rental Account Manager, promoted 2010, Business Development Manager. He began his career at Penske Truck Leasing, starting 1991, Assistant District Rental Manager, promoted 2002, Branch Rental Manager. Education: California State University, Sacramento, Bachelor of Science (BS), Business Marketing (1987 - 1990).  American River College, Geographic Information Systems, Coursework including Database Design GIS software and GPS.https://www.linkedin.com/in/wessmccormick/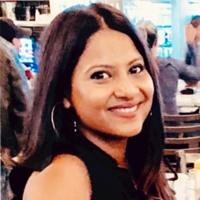 Ananya (Das) Menon was promoted to Associate as Ready, New York, New York. She is located in New Providence, New Jersey. She joined the firm June, 2017, as Loan Closer, promoted June, 2019, Senior Loan Closer, promoted August, 2020, Senior Quality Control Analyst. Previously, she was at Eastern Funding, LLC, starting February, 2012, as Documentation Specialist, promoted June, 2014, Senior Documentation Specialist, promoted February, 2015, Senior Funding Specialist. Account Manager, EverBank  Commercial Finance, Inc. (April, 2006 - January, 2011); Lease Administrator, Conversation Specialist, Automatic Data Processing Inc. (ADP) (January, 2006 - April, 2006). She joined Key Equipment Finance, June, 2005, as Account Development Representative, promoted October, 2005, Vendor Service Coordinator. Education: Rutgers University, Bachelor of Science, Economics (2003 - 2005).  Honors: Dean's List, 2003. https://www.linkedin.com/in/ananya-menon-75100513/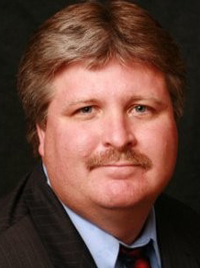 Jody Miller was promoted to Senior Vice President and Director of Operations, Meridian Equipment Finance, Malvern, Pennsylvania. He is located in Reading, Pennsylvania. He joined the firm February, 2020, as Director of Operations. Previously, he was Vice President, Operations, Beneficial Equipment Finance Corporation (November, 2020 - February, 2020); Director of I.T., CJ's Tire and Automotive (December, 2009 - November, 2010); Vice President and Director of Operations and I.T., Court Square Leasing Corp. (May, 1998 - December, 2009); Network Administrator, American Equipment Leasing (1989 - 1998). Education: Millersville University of Pennsylvania, BS, Computer Science (1984 - 1998). Activities and Societies: Marching Bank, Concert Band, Computer Lab Consultant. Degree in Computer Science with a minor in Business Administration. https://www.linkedin.com/in/jody-wagner-86647011/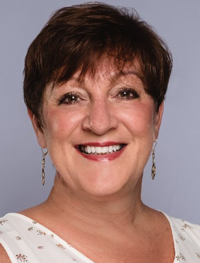 Belinda Murray was hired as Servicing Manager, Delta Financial Group, Clearwater, Florida. She is located in Baltimore, Maryland. She remains Realtor, Keller Williams Heritage Reality (November, 2020 - Present); Contract Administrator, BCI Capital, Inc. (May, 2016 - June, 2020); Contract Administration, BankUnited (February, 2015 - April, 2016); Contract Administration, SunTrust Equipment Finance and Leasing Corp. (March, 2005 - September, 2014); Controller, S&S Management Services, Inc. (January, 2000 - February, 2005); Owner/Operator, Leak Detection of Baltimore-Washington, Inc. (June, 1994 - February, 2000).  Volunteer: PR/Funding Raising Director, Chesapeake K-I Search and Rescue (September, 2006 - September, 2012). Board Member, Chesapeake K-I Search and Resource (June, 2015 - June, 2015). Education: University of Maryland Global Campus, Finance. https://www.linkedin.com/in/belinda-murray-630b8180/


Joel Neufeld, CPA, was promoted to Senior Manager, Treasury and Reporting, CWB National Leasing, Winnipeg, Manitoba, Canada. He joined the firm May, 1997, as Credit Executive, promoted December, 2007, Corporate Business Analyst, promoted August, 2012, Senior Financial Analyst, promoted January, 2017, Manager of Treasury and Reporting. Certifications: Certified Professional Account CPA Manitoba. Education: CMA, Manitoba (2007). University of Manitoba, BComm, Accounting and Small Business Management (1992 - 1997). https://www.linkedin.com/in/joel-neufeld-8b93aa30/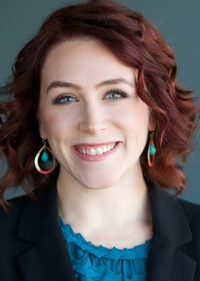 Regina Nirelli was hired as Documentation Manager, OnPoint Capital, LLC, New York, New York. She is located in the Buffalo-Niagara Falls Area, New York.  Previously, she was at Targeted Lease Capital, LLC, starting November, 2017, Documentation Specialist, promoted Documentation Manger, July, 2019. She joined Hamister Group, LLC, as Administrative Assistant to EVP and CFO (May, 2014 - July, 2014, Executive Assistant Business and Legal Counsel (May, 2014 - November, 2017); Bookkeeper, Hawk Creek Wildlife Center (August, 2015 - October, 2015); Speech and Language Therapist, Cleveland Hill School District (October, 2013 - February, 2014); Speech Therapist, Children's Therapy Resources (July, 2011 - June, 2013); Speech and Language Therapist, Long Term Substitute, Erie 2, Chautauqua- Cattaraugus BOCES (May, 2009 - June, 2012); Speech and
Language Therapist, Long Term Substitute, Williamsville Central Schools (September, 2010 - November, 2010); Speech and Language Therapist, Long Term Substitute, Amherst Central Schools (August, 2009 - June, 2010; Speech Therapist, Cantalician Center for Learning (April, 2006 - May, 2009). Volunteer: Parent Volunteer, Girls Scouts of Western New York. Volunteer, Habitat for Humanity International.  Education: SUNY Geneseo, Bachelor of Science (B.S), Communicative Disorders and Sciences (2001 - 2005). https://www.linkedin.com/in/regina-nirelli-b2b7735/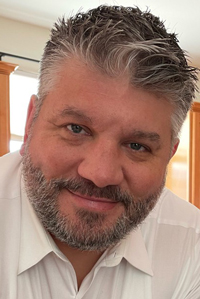 Shawn O'Neil was hired as Enterprise Sales Executive, LANStatus, Trumball, Connecticut. He is located in the Greater Philadelphia area. Previously, he was Senior Business Development Manager, Marlin Capital Solutions (September, 2015 - August, 2020); Account Executive, LEAF Commercial Capital (November, 2014 - September, 2015); Vice President of Sales, Ascentium Capital (February, 2013 - December, 2013); Territory Sales Manager, PHD Virtual Technologies (January, 2012 - February, 2013); Business Development Manager, Marlin Leasing (June, 2006 - January, 2012); Instructor, the Hit Doctor Academy (January, 2004 - August, 2010); Account Executive, National Accounts, LEAF Financial Corporation December, 2005 - June, 2006); Dealer Service Representative, Cannon Financial Services, Inc. (September, 2004 - December, 2005). Volunteer: Community Enrichment Guild, Marlin Capital Solutions (November, 2015 - August, 2020). https://www.linkedin.com/in/shawnponeill1/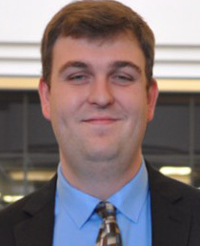 Joshua Parrish was hired as Business Development Manager, MAZO Capital Solutions, Irvine, California. He is located in Washington DC.  Previously, he was Business Development Executive, SLIP Capital, LLC (April, 2019 - March, 2022); Manager, Strategic Partnerships, Currency (October, 2015 - January, 2019).  He joined Balboa Capital October, 2012, promoted Sales Manager, April, 2013); Regional Account Executive, Replycom (January, 2010 - July, 2011); Account Executive, Weedman (January, 2006 - July, 2009). Education: Lord Fairfax Community College, Associate of Arts (AA), Political Science and Government (2006 - 2008). https://www.linkedin.com/in/joshua-parrish-7825a987/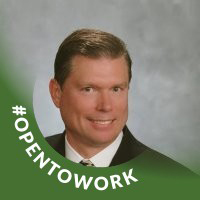 Craig Raddatz was hired as Sales Finance, Bauer Financial Services, McHenry County, Illinois. He is located in the Greater Chicago Area. Previously, he was Vendor Program Manager, Deutsche Leasing (January, 2019 - 2021); Vice President, United Financial of Illinois (2012 - 2018); Project Consultant/Investigations Manager, FDIC Receivership Contractor (2011 - 2012); Vice President, SL Financial Services (2006 - 2011); Vice President, The CIT Group (2003 - 2006); Regional Manager, DVI Financial Services (2000 - 2003); Vice President, GE Capital/Vendor Financial Services (1998 - 2000); Senior Vice President, Green Tree Financial (1997 - 1998); Vice President, The CIT Group (1988 - 1997). Volunteer, Mobile Food Pantry Team Leader, Northern Illinois Food Bank/The Chapel (January, 2010 - January, 2015); President, D300 Food Pantry (May, 2015 - Present).  Education: Northern Illinois University, BS, Marketing. Activities and Societies: Delta Sigma Pi.  Harper College, AA, Business. Palatine High School.  https://www.linkedin.com/in/craig-raddatz-a511bb4/

Stephanni Tanglao was hired as Funder II, Hanmi Bank, Irvine California.  Previously, she was a Funder, Partners Capital Group (May, 2019 - June, 2020); Account Coordinator/Vendor Service Representative, Balboa Capital (November, 2016 - May, 2019); Training General Manager, Specialty's Cafe & Bakery (December, 2005 - September, 2010); Front of House Training Coordinator, Corner Baker (December, 2005 - September, 2010).  Education: UC Irvine, Bachelor, Psychology (2005 - 2010).
https://www.linkedin.com/in/stephanni-tanglao-373062126/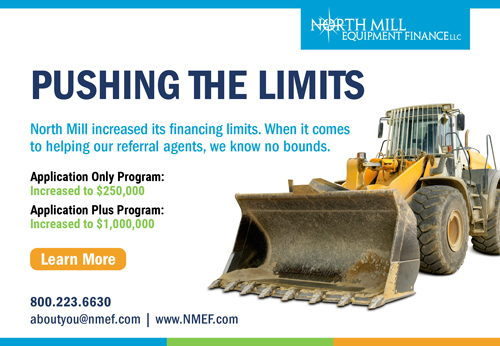 [headlines]
--------------------------------------------------------------
Help Wanted Ads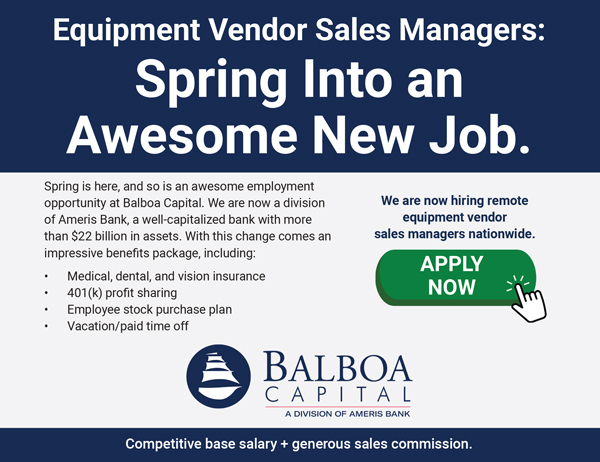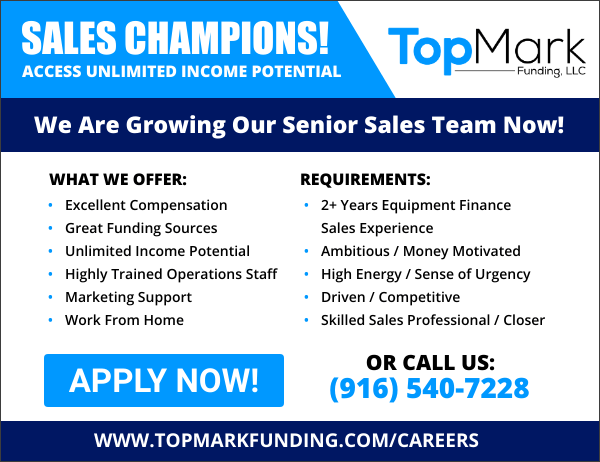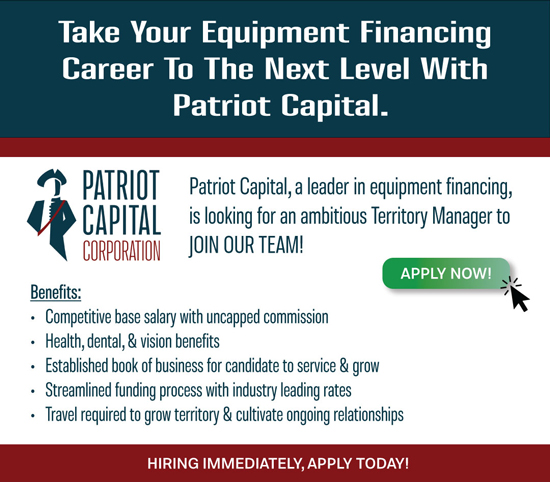 [headlines]
--------------------------------------------------------------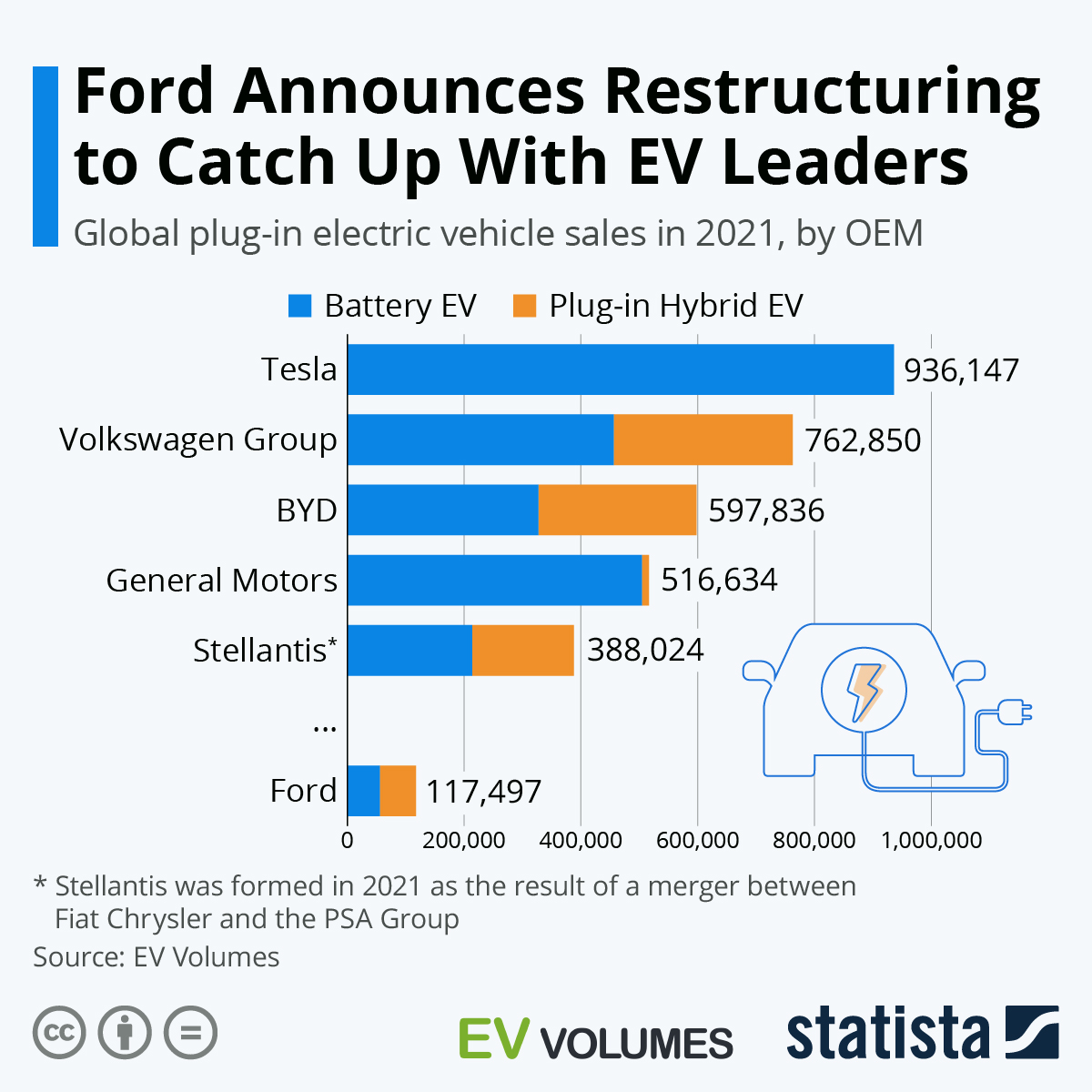 In a bid to capitalize on the growth potential of electric vehicles, Ford announced a major restructuring on Wednesday that will separate its legacy ICE (internal combustion engine) business from its electric vehicle division.
The former, to be called Ford Blue, is supposed to take advantage of the company's portfolio of iconic ICE-powered vehicles in a very cost-effective manner in order to provide profitability and cash flow for the entire company. Meanwhile, the EV division, called Model e, is designed to bring "the focus and speed of a startup" to a company whose CEO admitted last year that it struggled to be agile enough to keep up with the dynamics of the EV market. "Ford Blue and Ford Model e will operate as distinct businesses, but share relevant technology and best practices to leverage scale and drive operating improvements," the company said in the announcement of the transformation.
Aiming to produce 2+ million electric vehicles per year by 2026 and to make half of its annual sales volume electric by 2030, Ford is investing heavily in its EV production capacity. In 2022, the company plans to invest $5 billion, roughly double the 2021 total.
Ford has a lot of catching up to do in the electric vehicle segment. Having sold a combined total of 117,500 battery electric vehicles (BEVs) and plug-in hybrids (PHEVs), Ford is far off the leaders in the rapidly growing market. While Tesla is still the largest maker of electric cars, legacy automobile groups such as Volkswagen, GM and now Ford, are pushing hard for their slice of the increasingly large pie.
By Felix Richter, Statista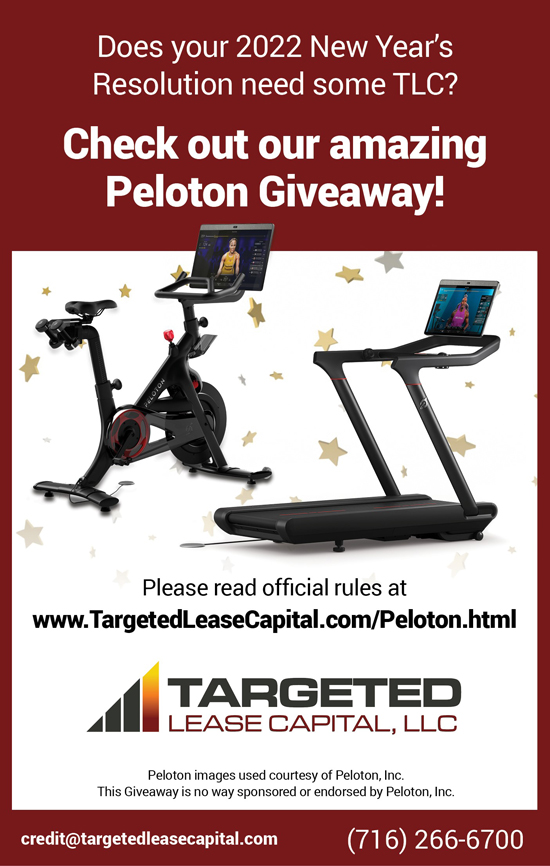 [headlines]
--------------------------------------------------------------
Pandemic Creates a Nation of Hostile Drivers
Increased Fatalities by Marianne Matthews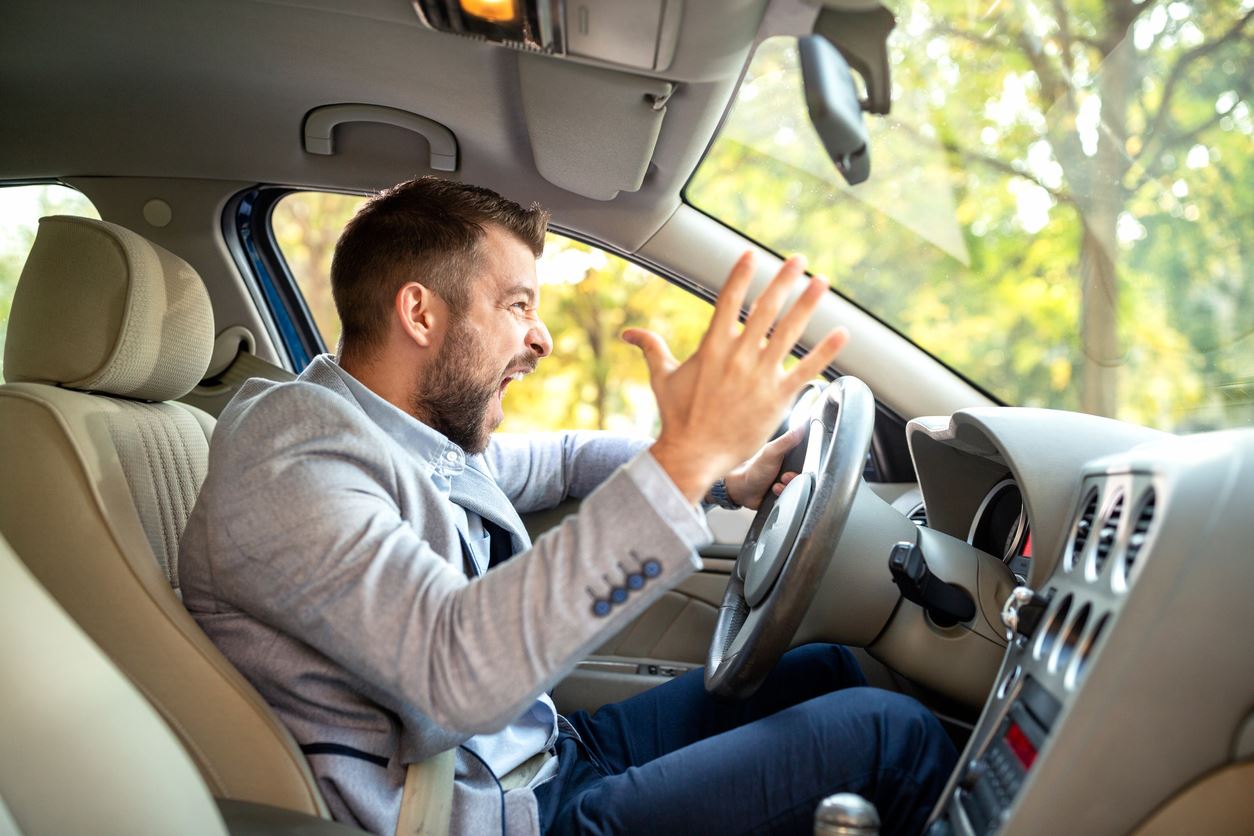 Two years of isolation and disruption due to the pandemic is fueling a number of negative trends in society including a large uptick in vehicle crashes, according to a New York Times report.
The nation is experiencing its most severe increase in traffic fatalities since the 1940s. Deaths from vehicle crashes have generally been falling since the late 1960s, reaching a near all-time low in 2019.
But once COVID-19 hit, the trend reversed. In fact, per capita vehicle deaths rose 17.5% from the summer of 2019 to the summer of 2021, reports the Times.
People's frustration and anger is coming out behind the wheel in the form of risky driving behaviors — from speeding to road rage to red light running.
A cognitive scientist interviewed by the Times reporter explained it this way: When a driver gets angry, it generates energy. How do they dissipate that energy? One way is by slamming their foot on the accelerator.
Speeding is a factor in more than a quarter of all traffic fatalities, according to the National Safety Council (NSC). Moreover, the NSC has seen a link between more aggressive driving behaviors, including speeding, during the pandemic and the rise in roadway fatalities.
Rising drug abuse — and therefore, impaired driving — during the pandemic also likely contributed to the increase in traffic deaths, reports the Times.
The proportion of drivers testing positive for opioids nearly doubled after March 2020, compared to the previous six months. At the same time, marijuana prevalence increased by about 50%, according to a report from the U.S. Department of Transportation.
Experts appear to agree: The pandemic has brought out the worst in drivers, with risky driving behaviors negating decades of progress in preventing fatalities on U.S. roadways.
Source: Automotive Fleet

[headlines]
--------------------------------------------------------------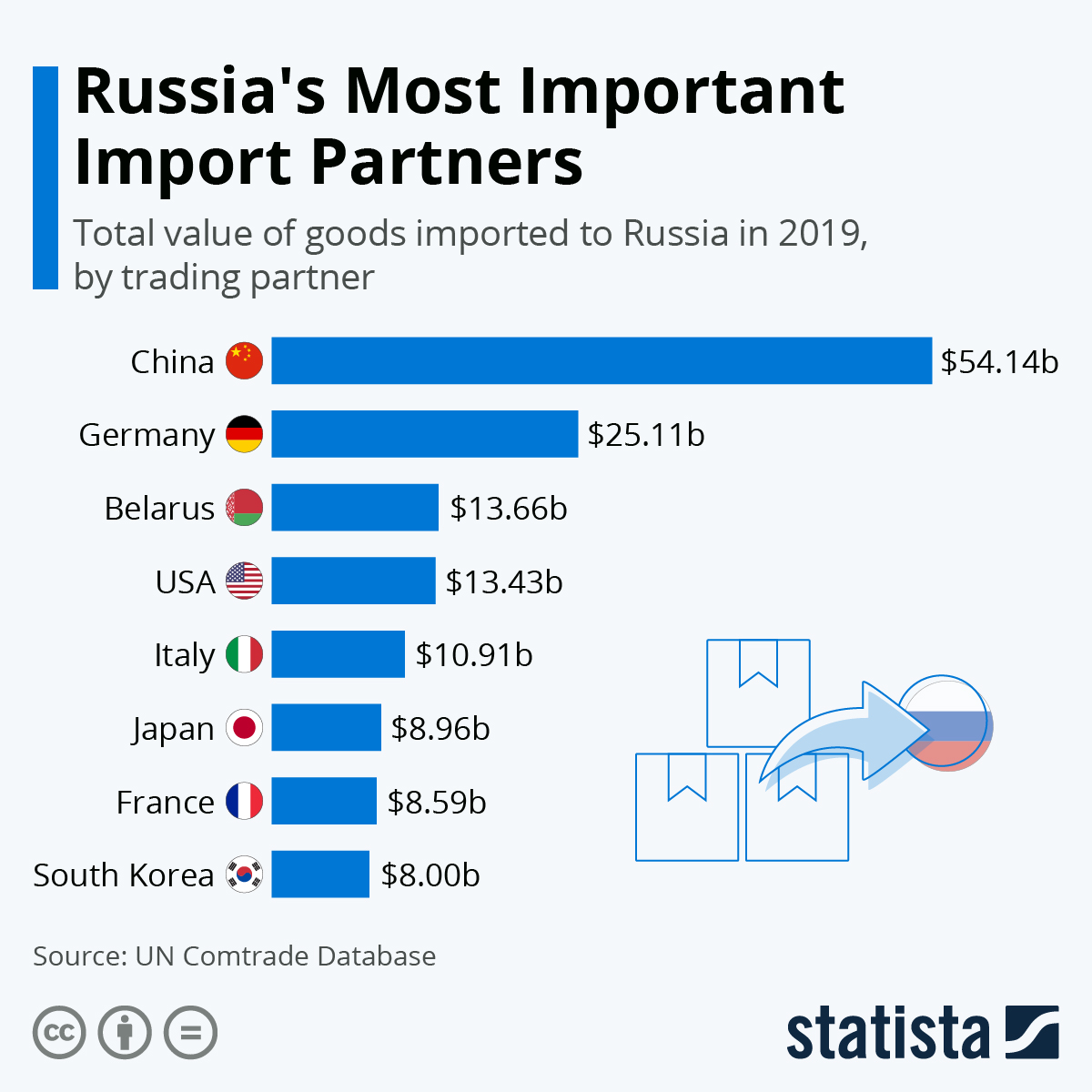 After Western nations hit Russia with unprecedented economic and financial sanctions over the country's invasion of Ukraine, China has announced that it won't participate in unilateral sanctions. Instead, the country "will continue to maintain normal economic, trade and financial exchanges with relevant parties," Guo Shuqing, the head of China's Banking and Insurance Regulatory Commission, said in a statement quoted by the Wall Street Journal on Wednesday.
China is Russia's most important trading partner, accounting for 13 percent of the country's exports in 2019. The world's largest exporter is even more important as a supplier of goods for Russia, accounting for 22 percent of the country's goods imports in the same year.
Among Russia's eight most important import partners, China and Belarus are the only two countries not participating in the wide-ranging sanctions against the country, after South Korea announced that it would join Western countries in banning Russian banks from the SWIFT network and "actively participate in the international community's efforts for a peaceful resolution of the situation."
By Felix Richter, Statista
[headlines]
--------------------------------------------------------------
Advisory Board Emeritus
Robert "Bob" Teichman, CLFP
Bob was appointed by Kit Menkin as chairman May 8, 2005, primarily to recognize him as our number one good will ambassador. He retired as chairman and was appointed Emeritus Board Member onDecember 31, 2020.
Robert Teichman, CLFP
Teichman Financial Training
"After all these years, after having been in the leasing business for over 50 years, I really appreciate all the wonderful people I have met, and the lasting friendships I have formed. I still enjoy the business immensely. There is always something new around the corner."
Bob started in automotive leasing in 1963 in sales, then moved into equipment leasing in the late 1960's. For over 20 years he provided funding for leasing companies as an officer of both bank and non-bank lenders.
Along the way, he started several successful leasing companies. His company, Teichman Financial Training was founded in 1998 and provides lease education and consulting services to lessors, funders, brokers, government and international agencies, and other members of the financial community.
He was active in leasing associations, having served on the Board of Directors of the United Association of Equipment Leasing (UAEL) for four years. For three years he was the Chairman of their Education Committee with responsibility for the Certification Program and Educational Programs. He was also a member of other committees including the Standards Committee.
Bob was a frequent speaker at leasing industry events and has written articles for UAEL's Newsline and other industry publications. He is a co-author of the Certified Lease Professional's Handbook and a co-author of the World Bank's Global Leasing Toolkit.
He served seven years on the Board of the Certified Lease and Finance Professional Foundation including two years as President and one year as Chairman.

[headlines]
--------------------------------------------------------------
#### Press Release #############################
KLC Financial CEO Marc Keepman Retires,
Promotes Spencer Thomas To CEO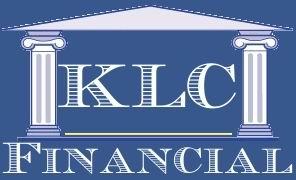 KLC Financial, Inc. announces the retirement of Marc Keepman, CLFP, its Founder, CEO and Chairman and promotion of Spencer Thomas, CLFP, to assume the role of CEO.
Keepman will step away from the CEO role and pass those duties on as of March 1st, 2022. While he steps down from the CEO role, Keepman will continue to serve as the chairman of the board. KLC Financial's current President, Spencer Thomas, will be promoted to and assume the CEO duties as of that same date, March 1st, 2022.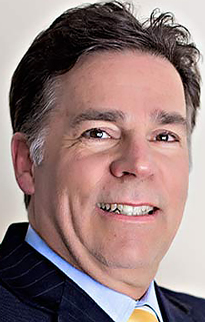 Mark Keepman, CLFP, said, "I am pleased to announce the promotion of Spencer Thomas to CEO of KLC Financial, Inc.
"Spencer has been my partner over the past 20 years and our sales and business development leader. Spencer has been president for the past five years and is more than prepared to take us into the next rounds of growth and expansion as our CEO."
Thomas has decades-long experience in the equipment leasing and finance industry and has held various roles from business development to executive management. Prior to his past 20 years at KLC Financial, the St. Mary's University graduate has held positions at LeasePoint.com and IMI. Currently, he is an active member of many industry associations including the National Equipment Finance Association and Certified Lease & Finance Professionals.
Thomas is ready to take on this role from his longtime partner and embrace this new opportunity with KLC Financial.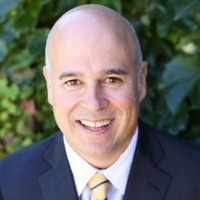 Spencer Thomas, CLFP, commented, "I am very excited to embark on the opportunity to be the CEO of KLC Financial, Inc.
"KLC is well positioned for success with an accomplished leadership team, valued customers, advanced platform and formative partners. I plan to move forward with continuing KLC's mission of delivering equipment finance solutions to our clients with integrity, depth of knowledge and speed. The future is very bright for KLC Financial and our stakeholders."
ABOUT KLC FINANCIAL: KLC Financial, INC. is a national equipment leasing and finance company and regional leader in the Upper Midwest with 35 years of history helping small and medium-sized businesses alike receive the financing they need to grow. For equipment financing inquiries, contact KLC Financial at 952-224-4300.
##### Press Release ############################
[headlines]
--------------------------------------------------------------
##### Press Release ############################
Attorney General James Warns T-Mobile Users Impacted
by T-Mobile Data Breach of Potential Identity Theft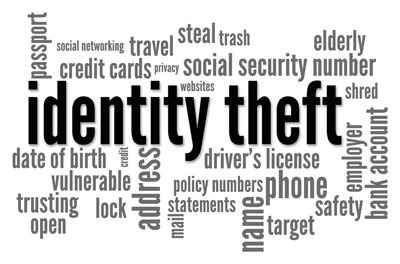 AG James Urges Current, Former, and Prospective T-Mobile Customers
to Stay Vigilant and Take Action to Prevent Identity Theft

NEW YORK – New York Attorney General Letitia James today provided guidance to consumers who may have been impacted by a 2021 T-Mobile data breach, following reports that the stolen information was has now been put for sale on the dark web

Attorney General James warned, "I have an urgent message for T-Mobile customers and other consumers: Be aware of any misuse of your personal information and follow the guidance provided by my office to protect yourself from identity theft.
"Information stolen in a massive data breach has fallen into the wrong hands and is circulating on the dark web. The guidance offered by my office can help prevent identity theft.
The breach impacted more than 53 million individuals. Among other categories of impacted information, millions had their names, dates of birth, Social Security numbers, and driver's license information compromised.
Attorney General James advises:
Monitor your credit. Credit monitoring services track your credit report and alert you whenever a change is made, such as a new account or a large purchase. Most services will notify you within 24 hours of any change to your credit report.
Consider placing a free credit freeze on your credit report. Identity thieves will not be able to open a new credit account in your name while the freeze is in place. You can place a credit freeze by contacting each of the three major credit bureaus:
Place a fraud alert on your credit report. A fraud alert tells lenders and creditors to take extra steps to verify your identity before issuing credit. You can place a fraud alert by contacting any one of the three major credit bureaus.
### Press Release ############################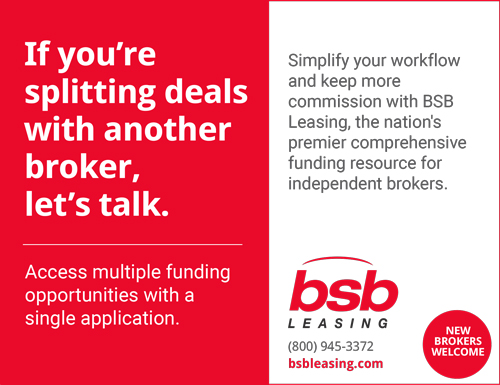 [headlines]
--------------------------------------------------------------
### Press Release ############################
Rivers Leasing and LTi Technology Solutions
 Announce Partnership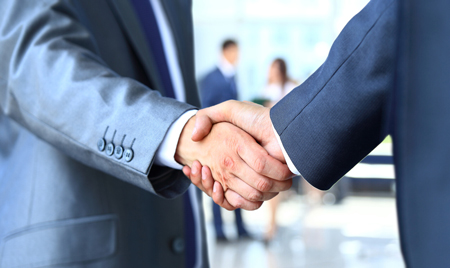 The partnership offers a new platform to help new and small lenders grow their business
Businesses can scale their use as their company grows without re-platforming
It allows lenders to book and service lease and loan contracts quickly with a low cost of entry
LONDON, UK, Independent niche asset finance funder, Rivers Leasing, and lease, loan and asset finance software solutions provider LTi Technology Solutions (LTi), has announced a partnership which provides small lenders with a platform that enables them to book deals and scale their businesses effectively.
Rivers Leasing is an independent niche asset finance funder with a dedicated team that is exclusively involved in running its own book. They specialize in providing lease and asset finance to businesses and organizations in all industry sectors. In 2022 they extended their scope by introducing an incubator block discounting service designed to support small, new and existing lenders by providing financing facilities of up to £250,000.
LTi Technology Solutions (LTi) is a leading provider in lease, loan and asset finance software solutions, announced today their partnership in the launch of ASPIRE Express, a pre-configured servicing platform for startup organizations that will allow ease of block funding management from Rivers Leasing.  This secure SaaS solution provides the ability to book and service lease and loan contracts quickly with a low cost of entry.
The partnership between LTi and Rivers Leasing will allow clients to begin booking deals, using the dedicated platform, within 45 days of implementation, and businesses can scale as they grow without re-platforming.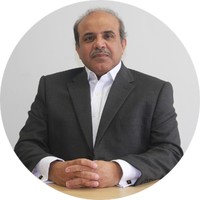 Ratan Daryani, Chairman of Rivers Finance Group aid: "We have found LTi to be the best partner for us and our clients. Their platform allows for fast implementation at a reasonable cost, both of which are critically important for small lenders to start booking business and ensuring profitability along with necessary reporting capabilities."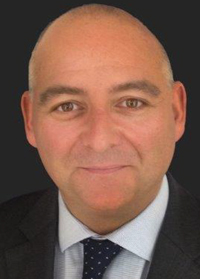 Robert Taylor, UK Country Director of LTi said: "We are very excited to offer this pre-configured solution that will allow Rivers clients to originate broker and own-book deals.  ASPIRE Express will be a game changer for these organizations that need to grow, but also be cost-conscious.  We provide this solution with no up-front fees, and a low monthly payment to allow immediate ROI for these organizations."
#### Press Release #############################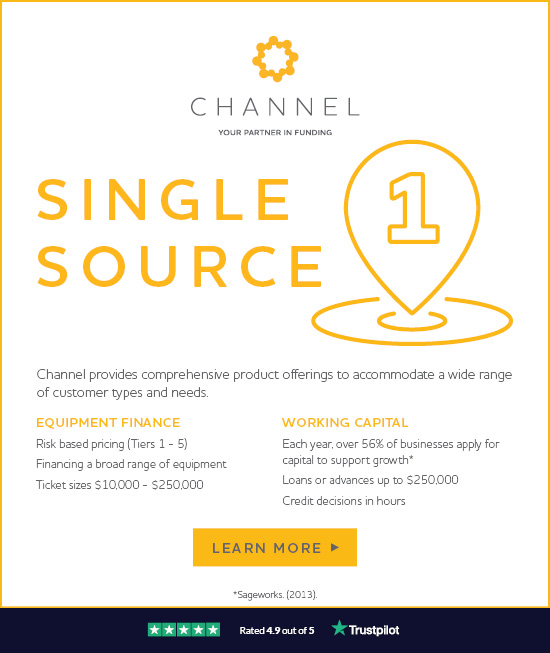 [headlines]
--------------------------------------------------------------
Watch at Home:
by Fernando Croce

A key link between classical and modern American cinema, critic-turned-filmmaker Peter Bogdanovich (1939-2022) brought a cinephile's savvy and a playful humanism to the various genres he tackled. Check out our list for some of his top films.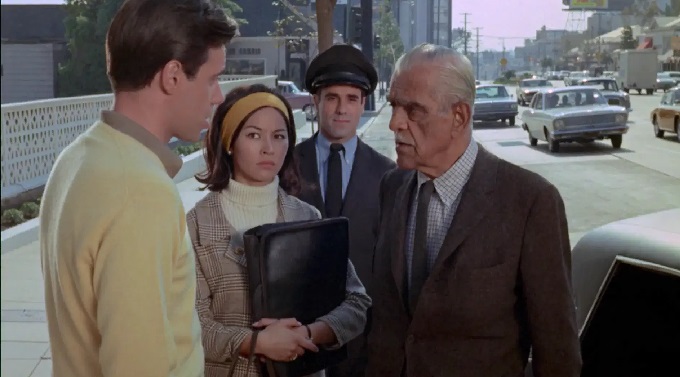 Targets (1968): Bogdanovich's feature directorial debut was this striking thriller, which features parallel narrative strands braided in an ingenious (and still disturbing) manner. In one, veteran horror-movie icon Byron Orlok (touchingly played by veteran horror-movie icon Boris Karloff) prepares to make a promotional appearance while wondering if he's become a relic in modern cinema. In the other, a disturbed young war vet named Bobby (Tim O'Kelly) snaps and kills his family, before heading off on a murderous spree. The two halves meet at a drive-in theater that's playing one of Orlok's films. Juxtaposing the illusionism of classical screen monsters with a new brand of psychosis, Bogdanovich (who also plays a supporting role) creates a punchy mix of suspense and cinematic commentary that remains sadly relevant to this day.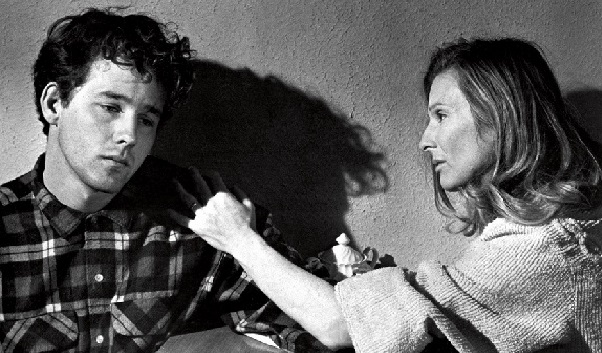 The Last Picture Show (1971): Bogdanovich cemented his place amid New Hollywood's wunderkinds with this critically acclaimed, poignant elegy to passing times (and classical cinema). Adapted from Larry McMurthy's novel, the story chronicles the intertwined paths of several characters in a small Texas town in the early 1950s. There's high-school senior Sonny (Timothy Bottoms) and his best friend Duane (Jeff Bridges), sensitive yet inarticulate youngsters unsure about the future while vying for the attention of the lovely Jacy (Cybill Shepherd). And there's the older generation, embodied by grizzled movie theater owner Sam the Lion (Ben Johnson) and Ruth Popper (Cloris Leachman), a depressed, married woman who begins an affair with Sonny. Candid and melancholy, splendidly acted and beautifully crafted, Bogdanovich's cinematic poem endures as one of the Seventies' signature works.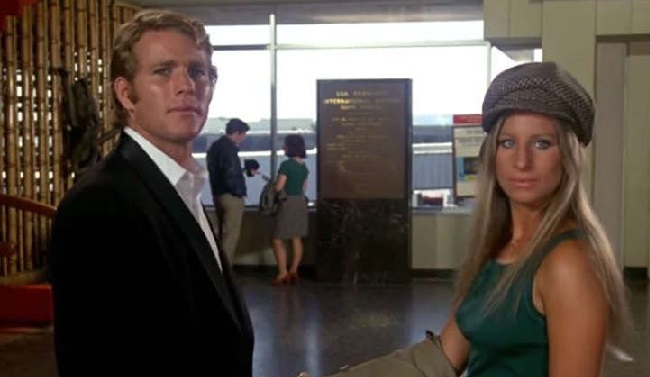 What's Up, Doc? (1972): Having put his personal spin on the thriller and the drama genres, Bogdanovich took on the screwball comedy with this delightful update of the classic "Bringing Up Baby." Set in San Francisco, it follows the madcap pandemonium that results when mixed-up luggage sends a group of characters into a tizzy. At the center is Howard (Ryan O'Neal), a stuffy musicologist who's torn between his neurotic fiancee Eunice (Madeleine Kahn) and Judy (Barbra Streisand), an impulsive young woman determined to turn his life upside-down. Along for the ride are such eccentrics as a socialite who's lost her jewels, a mysterious man with government papers, and a group of thieves. With a marvelous supporting cast that also includes Austin Pendleton and Kenneth Mars, this is a lightning-paced joy.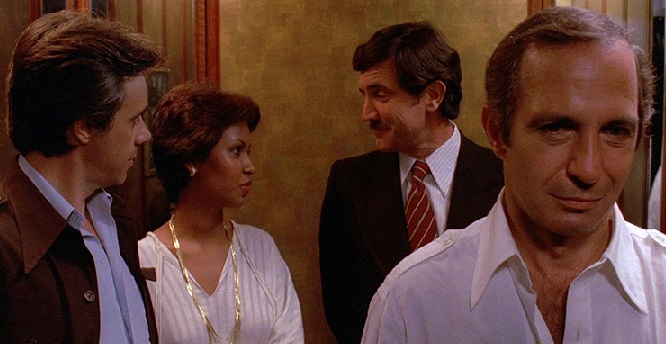 Saint Jack (1979): After a string of box-office disappointments, Bogdanovich returned to guerrilla filmmaking with this forceful character study set in Singapore, which is anchored by a splendid performance by Ben Gazarra. Gazarra plays Jack Flowers, an American hustler with hopes of opening his own lush bordello in the Philippines. A small-time dreamer (and, despite his sordid business, deep down a romantic), he finds himself at odds with local criminal gangs as well as the CIA, who want his help in a sinister blackmail plot. All he has to show for himself is his friendship with a British expatriate, William (a marvelous Denholm Elliott), and his integrity. Full of vivid characterizations and location shooting, this relaxed, underrated film locates a touching warmth in the midst of a seedy world.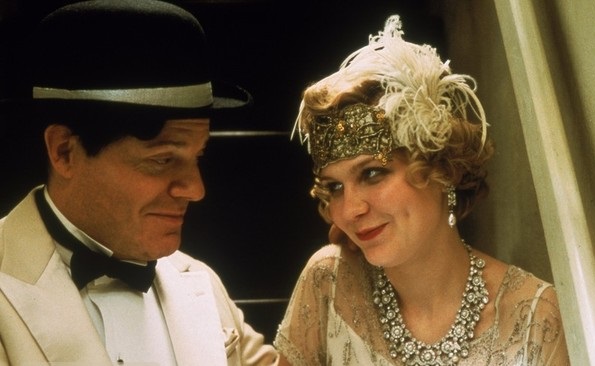 The Cat's Meow (2001): Always fascinated by Hollywood's past, Bogdanovich looked at one of its earliest scandals in this highly enjoyable period drama, which marked his first film in nearly a decade. Based on the mysterious death of pioneering film producer Thomas Ince, the plot finds a group of industry insiders on a fateful yacht ride increasingly shaken by desire, jealousy and, finally, murder. In need of a comeback, Ince (Cary Elwes) tries to carry favor with the legendary impresario William Randolph Hearst (Edward Herrmann). Also aboard is Heart's mistress, silent actress Marion Davies (Kirsten Dunst), as well as Charlie Chaplin himself (Eddie Izzard), who's rumored to be having an affair with her. Brimming with movie-buff anecdotes, this is elegant entertainment buoyed by the performances of Dunst and Herrmann.
[headlines]
--------------------------------------------------------------
Shepherd/Mixed (short coat)
Sanrta Ana, Califronia  Adopt-a-Dog
Male
1 Year, 11 months
General Color: Black wirth Tan,
Yellow or Fawn
Color Merling on Feet
Eyes: Brown
Ears: Droopy
Tail Type: Curled
65 Pounds
House Trained
Exerciese Needs: Low
Shedding Amount: Moderate
Reaction to New People: Cautious

More about Larry
Good with Older/Considerate Kids Only, Good with Adults, Does Good in the Car, Requires a yard, Affectionate
Larry is the sweetest boy! He was a favorite at the Palmdale shelter. We do not normally take happy-go-lucky dogs, but something about Larry reached out and tugged at our hearts, so he became a Shamrock. He can be a little shy at first, but that doesn't stop him from giving sweet kisses, and he warms up pretty quickly once he knows you're a friend. He is young, so can be a little rambunctious and would do best in a home with kids 8 and older. We aren't sure how he does with other dogs but will update when we find out. We can't say enough wonderful things about Larry. He's just a great, great dog.
We are told that Larry can jump fences, so he must have a yard with high, secure walls and no ability to get over them (such as furniture piled or placed near a wall, rock formations he could climb near a wall, etc.). We do a home check so we can help with determining whether there is any concern in your yard. We also believe that if given the proper attention and love, Larry won't feel the need to do any jumping. He was likely an outdoor dog in his previous life, and, being bored, took it upon himself to find a more interesting venue to explore. That's likely how he ended up at the shelter.
a yard, Affectionate.
If you're interested in adopting or fostering one (or more!) of our dogs, please click on the link below to fill out our Adoption/Foster Application and email it to us for review. Adoption fees are $200 per dog unless otherwise noted. The adoption process includes the application, meeting the dog, a home check, and an adoption contract. All dogs are seen by appointment only.
Before our dogs are adopted, they receive veterinary exams, blood work and microchips. They are spayed or neutered, and any medical issues are treated. Most receive basic training and, if needed, advanced training (and Maryanne is always willing to work with you on issues that might arise once you adopt).
If you have any questions regarding any of our adoptables or the adoption or foster process in general, please contact us at shamrockrf@gmail.com or (714) 270-4187 (call or text).
Adoption Application
https://www.shamrockrescue.org/forms/form?formid=5038
Shamrock Rescue Foundation (non-profit)
13882 Hewes Avenue
Santa Ana, CA 92705
(714) 270-4187
[headlines]
--------------------------------------------------------------
Chateau St. Michelle Cabernet Sauvignon 2018
By Kevan R. Wilkinson, Leasing News Wine Reviewer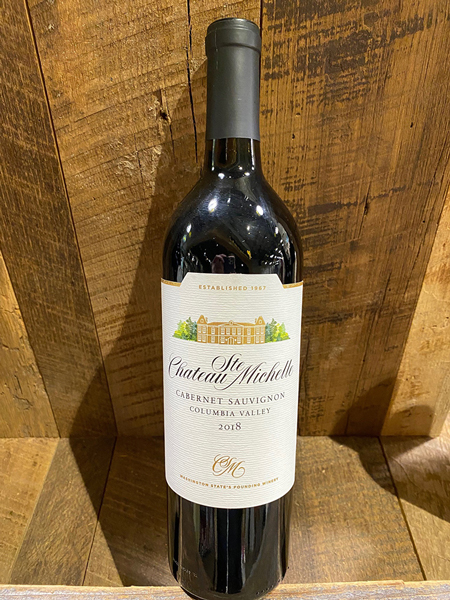 A Leasing News reader recently sent me an email suggesting that I review Chateau St. Michelle cabernet, Columbia Valley, Washington.
I am glad he did since I have enjoyed Chateau St. Michelle wines for many years and haven't purchased a bottle in a while. Chateau St. Michelle cabernet is a wine that is consistently good every year, even in years when the weather isn't conducive to wine production.
The 2018 cabernet is medium-bodied and not overpowering (just 13.5% alcohol). It has a pleasant amount of fruit, most notably currant, along with subtle oak and some spice elements. The finish is smooth and mellow.
My wife and I enjoyed this wine with garlic oil sautéed pasta with broccoli and an heirloom tomato salad.
I am glad the reader emailed me to remind me how good this wine is. The Chateau St. Michelle cabernet 2018 Columbia Valley retails at most supermarkets, wines stores, and online for $15, and some stores have it for $11.
Kevan R. Wilkinson | Digital Content Manager | BALBOA CAPITAL | kevanrw@balboacapital.com| www.balboacapital.com

Wine Reviews
https://leasingnews.org/Pages/wine_reviews.html

[headlines]
--------------------------------------------------------------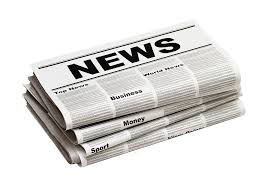 News Briefs---

Connecticut Revives Commercial Financing Disclosure Bill
    "referred to the Joint Committee on Banking"
https://debanked.com/2022/03/connecticut-revives-commercial-financing-disclosure-bill/
Pelosi supports a ban on importing Russian
oil into the US
https://www.mercurynews.com/2022/03/03/pelosi-supports-a-ban-on-importing-russian-oil-into-the-us/
Fed chair pledges to bring inflation under control
and signals wariness on wages
https://www.pressdemocrat.com/article/business/fed-chair-pledges-to-bring-inflation-under-control-and-signals-wariness-on/
Google calls Bay Area
employees back to office
https://www.cnbc.com/2022/03/02/google-tells-employees-to-return-to-offices-in-april.html


[headlines]
--------------------------------------------------------------


You May Have Missed---
Lukoil, a Russian Oil Company, Calls for an End to the Ukraine War
https://www.nytimes.com/2022/03/03/business/energy-environment/lukoil-russia-oil-ukraine.html


[headlines]
--------------------------------------------------------------

Sports Briefs---
NFL, players association suspend all COVID protocols,
     citing 'encouraging trends'
https://www.eastbaytimes.com/2022/03/03/nfl-suspends-all-covid-protocols-cites-encouraging-trends/
Sad, not shocked: Baseball fans take gut-punch
of canceled games
https://www.pressdemocrat.com/article/sports/sad-not-shocked-baseball-fans-take-gut-punch-of-canceled-games/
Tiger Woods beats out Phil Mickelson
for $8 million impact bonus
https://www.pressdemocrat.com/article/sports/tiger-woods-beats-out-phil-mickelson-for-8-million-impact-bonus/
Stanford's hot start, Haley Jones too much as Cardinal beats
Oregon State 57-44, likely ending Beavers' NCAA hopes
https://www.oregonlive.com/beavers/2022/03/stanfords-hot-start-haley-jones-too-much-as-cardinal-beats-oregon-state-57-44-likely-ending-beavers-ncaa-hopes.html
Good news for Jimmy Garoppolo and 49ers according
to one surgeon's assessment
https://www.sfchronicle.com/sports/49ers/article/Good-news-for-Jimmy-Garoppolo-and-49ers-according-16975386.php

[headlines]
--------------------------------------------------------------


California Nuts Briefs---

UC Berkeley must cut enrollment by thousands
after California Supreme Court ruling
https://www.sacbee.com/news/politics-government/capitol-alert/article259021993.html?ac_cid=DM614601&ac_bid=-869433885

[headlines]
--------------------------------------------------------------
"Gimme that wine"


Livermore wine: Eight great bottles to try from
     the San Francisco Bay Area's underdog region
https://www.sfchronicle.com/food/wineoftheweek/article/best-livermore-wine-bottles-16967056.php
Stanly Ranch in South Napa resort plans April 29 opening:
rooms start at $1,259 a night
https://napavalleyregister.com/news/local/stanly-ranch-resort-plans-april-29-opening-rooms-start-at-1-259-a-night/article_ba7af8be-46e9-5690-8a72-dc0a5da92916.html
Report: Paso Robles winery owner could buy
Russian oligarch's soccer team
https://pasoroblesdailynews.com/report-paso-robles-winery-owner-could-buy-russian-oligarchs-soccer-team/139601/


"Gimme that Wine"
http://www.youtube.com/watch?v=EJnQoi8DSE8
Free Wine App
https://www.nataliemaclean.com/mobileapp/

Wine Prices by vintage
http://www.winezap.com
http://www.wine-searcher.com/
[headlines]
----------------------------------------------------------------
This Day in History
     Until the 20th Amendment changed the date of the Presidential Inauguration to January 20, Inauguration Day was held on March 4. The first President to be inaugurated on January 20 was Franklin D. Roosevelt for his second term.
******************************************************************
1493 – Columbus arrived in Portugal, aboard his ship Nina, from his voyage to what is now The Bahamas and other islands in the Caribbean. Some believe his real name is Fernandes Zarco, born
in Madeira.
http://lege.net/blog.lege.net/financialoutrage.org.uk/reformation.org/portuguese-columbus.html
1628 – The Massachusetts Bay Colony received its Royal Charter.
1629 – England granted a royal charter to the Massachusetts Bay Colony. Concerned about the legality of conflicting land claims given to several companies, including the New England Company to the still little-known territories of the New World, and because of the increasing number of Puritans that wanted to join the company, leaders sought a Royal Charter for the colony. King Charles I granted the new charter, superseding the land grant and establishing a legal basis for the new English colony at Massachusetts. The Massachusetts Bay Colony became the first English chartered colony whose board of governors did not reside in England. This independence helped the settlers to maintain their Puritan religious practices with very little oversight by the king, Archbishop Laud, and the Anglican Church.
1636 - The oldest extant house of the English-speaking colonies, the Adam Thoroughgood House, was built near Norfolk, VA. Its design typified that of the small southern colonial brick farmhouse of the seventeenth century.
http://www.bluffton.edu/~sullivanm/virginia/norfolk/
thoroughgood/house.html
1636 - The oldest surviving timber-frame house in North America, the Fairbanks House, was built at Dedham, Mass. Jonathan Fairbanke (Fairbank, Fairbanks) came from England to Boston in 1633, and in 1636/37 acquired land and settled in Dedham, Massachusetts, where he built the house on his farmland. The house is likely the oldest dwelling house in New England and the oldest house continuously owned by the builder and his lineal descendants. Since the original purchase, the estate has never had a mortgage upon it.
http://www.fairbankshouse.org/
1681 - England's King Charles II granted a charter to William Penn (37) for 48,000 square miles that later became Pennsylvania. Penn originally called the land "Sylvania," meaning woods, but the King wants to honor William Penn's father and changed the decree
to Pennsylvania. Penn's father had bequeathed him a claim of £15,000 against the king. King Charles also granted a royal charter, deed and governorship of Pennsylvania to William Penn. Penn later laid out the city of Philadelphia as a gridiron about 2 miles long, east to west, and a mile wide.
http://xroads.virginia.edu/~CAP/PENN/pnhome.html
1747 - American revolutionary hero Casmir Pulaski (d. 1779) was born at Winjary, Mazovia, Poland, the son of a count. He is also known as the father of the American cavalry. Pulaski's Legion became the training ground for American cavalry officers including "Light Horse" Harry Lee, the father of Robert E. Lee, and the model for Lee's and Armand's legions. Thirteen Polish officers served under Pulaski in the legion. The best assessment of Pulaski's legion came from a British officer who called them simply "the best damned cavalry the rebels ever had". Reportedly he did not speak English. He was a patriot and military leader in Poland's fight against Russia of 1770-71 and went into exile at the partition of Poland in 1772. He came to American in 1777 to join the Revolution, fighting with General Washington at Brandywine and also serving at Germantown and Valley Forge. Congress acknowledged Pulaski's leadership and bravery and decided to commission him as Brigadier General and gave him command of four light Cavalry regiments. He organized the Pulaski Legion to wage guerrilla warfare against the British. In 1779, Pulaski and his legion were sent south to the besieged city of Charleston where he immediately raised morale and assisted in breaking the siege. A joint operation with the French was planned to recapture the city of Savannah. Against Pulaski's advice, the French commander ordered an assault against the strongest point of the British defense. Seeing the allied troops falter, Pulaski galloped forward to rally the men, when he was mortally wounded by British cannon shot. He died two days later aboard the warship Wasp on Oct 11, 1779 and was buried at sea. Pulaski was the romantic embodiment of the flashing saber and the trumpets calling to the charge, and that is how history has remembered him. The larger-than-life aspect of his death has often obscured his steadier, quieter, and more lasting services. It was in the drudgery of forging a disciplined American cavalry that could shadow and report on British movements, in the long distance forage raids to feed and clothe the troops at Valley Forge, and the bitter hit and run rearguard actions that covered retreating American armies that slowed British pursuit, that gave Pulaski the title of "Father of the American Cavalry." Pulaski Day is celebrated on the first Monday of March in Illinois.
http://webinstituteforteachers.org/2001/teams/holidays/pulpage.html
http://www.chipublib.org/003cpl/pulaski.html
http://www.iyp.org/polish/history/pulaski.html
http://webinstituteforteachers.org/2001/teams/holidays/pulpage.html
1776 - Considered the US Marines' first military engagement: Captain Samuel Nicholas and approximately 200 marines captured Fort Nassau in the Bahamas. Nicholas was assisted by 50 sailors under Lieutenant Thomas Weaver of the Cabot. This area was a major trading area and seaway to the Americas and a vital first battle, sending a message to European countries the revolution was serious to their commerce. The assault was a surprise attack and the fort surrendered without conflict The Americans captured large military stores, including about 100 cannon, 15 mortars, 5,400 shells, and 11,000 rounds of ammunition, and brought them back to New London, CT, on April 8. This naval expedition, which left the Delaware Capes on February 17, 1776, was under the command of Esek Hopkins of the "Alfred."
1776 - The Continental Army fortified Dorchester with cannon, leading the British troops to abandon the Siege of Boston.
1781 - Birthday of Rebecca Gratz (d. 1869), born into a socially prominent Colonial/American Jewish family in Philadelphia. Philanthropist and educator, she devoted most of her life to improving the conditions of abused and poor women and children by organizing assistance programs that became models for reform throughout the new country. She organized the Female Association of the Relief of Women and Children in Reduced Circumstances (1801), an orphan asylum (1815), a female Hebrew benevolent society and a Hebrew Sunday school society. She served as the model for Rebecca in Sir Walter Scott's "Ivanhoe" who was, like the real life Rebecca, brave, intelligent and devoted to helping those not as fortunate as she.
http://www.philsch.k12.pa.us/schools/moffet/pa_women/
rebecca_%20gratz.htm
http://www.jewishvirtuallibrary.org/jsource/biography/Gratz.html
1789 - The first Congress, 9 Senators and 13 Representatives, met at New York, NY, declared the Constitution in effect and The Bill of Rights was adopted. A quorum was obtained in the House Apr 1 and in the Senate April 5, and the first Congress was formally organized Apr 6. Electoral votes were counted, George Washington was declared President (69 votes) and John Adams Vice President (34 votes). Although the Continental Congress had set the first Wednesday of March, 1789 as the date for the new government to convene, a quorum was not present to count the electoral votes April 6. Highways were non-existent and travel between states was horrible. President Washington did not take the oath of office until Apr 30, 1789. All subsequent presidential terms, except successions following the death of an incumbent, until Franklin D. Roosevelt's second term, began Mar 4. The 20th Amendment in 1933 changed the date to noon on the 20th day of January.
1791 - Vermont became the 14th state. Known as the Green Mountain State, that is also what the French phrase 'vert mont' means. Montpelier is Vermont's capital city. "Hail Vermont" is the state song which goes right along with the state motto: Vermont, Freedom and Unity. The hermit thrush stands alone as the state bird; and the red clover is the colorful state flower which attracts the state insect, the honeybee. The Morgan horse is the state animal. The state tree is the sugar maple which makes all that famous Vermont maple syrup.
1791 - Israel Jacobs was elected by Pennsylvania to the House of Congress, the first Jewish congressman.
http://bioguide.congress.gov/scripts/biodisplay.pl?index=J000036
1793 - George Washington was inaugurated in Philadelphia for a second term as President of the United States. He gave the shortest inaugural address in history, 133 words.
1794 - The Eleventh Amendment was passed by Congress and it was the first Constitutional amendment adopted after the Bill of Rights. The amendment was adopted following the Supreme Court's ruling that federal courts had the authority to hear cases in law and equity brought by private citizens against states and that states did not enjoy sovereign immunity from suits made by citizens of other states in federal court.
1797 - John Adams inaugurated as 2nd President of US
1801 - Thomas Jefferson was inaugurated as the third President of the United States; he was the first to be inaugurated in the new capital of Washington. The Marine Band performed at a Presidential Inauguration for the first time.
1809 - Madison became the first President inaugurated in American-made clothes.
1811 - The first Bank of the United States was forced to liquidate its assets and shutter its doors after suffering the slings of local bankers and state-centric politicians. Founded in 1791, the creation of the bank had been one of the first acts of the newly formed U.S. Congress. But the bank was an almost instant source of controversy. Though backed by Federal funds, the bank was essentially a private company, complete with investors, which engendered a loud and powerful chorus of critics. Some feared that the bank would become an all too potent central institution and would be federally based rather that state based. Many merchants hoping to open their own state-based financial institutions carped over the competition from the bank's network of branch offices. The call for dissolution grew louder when it was revealed that the bank's coffers leaned heavily on foreign investments, most notably from British interests. So, even though the bank was profitable and paid out relatively handsome dividends to investors, the critics won out and forced its demise.
1815 - Educator Myrtilla Miner (d. 1815) was born near Brookfield, NY. Against considerable opposition, she bravely founded and operated the Colored Girls School in Washington, D.C., in the face of a hostile society. It was supported by the Quakers and donations from abolitionists. Although it changed locations and names - the latest being the District of Columbia Teachers College - it maintained Miner's original intent: to teach teachers who would teach others. Harriet Beecher Stowe gave $1000 of her Uncle Tom's Cabin royalties to the school.
http://www.famousamericans.net/myrtillaminer/
1825 - John Quincy Adams inaugurated as 6th President
1826 – The first U.S. railroad was chartered, Granite Railway in Quincy, Massachusetts. It was built to carry granite from Quincy to a dock on the Neponset River in Milton. From there, boats carried the heavy stone to Charlestown for construction of the Bunker Hill Monument.
1829 - President Andrew Jackson introduced the 'spoils system' when he rewarded Simon Cameron with a political appointment for political assistance.
1830 - John Quincy Adams returned to the House of Representatives to represent the district of Plymouth, MA. He was the first former President to do so and served for eight consecutive terms.
1837 - City of Chicago incorporates. The name "Chicago" is derived from a French rendering of the Native American word 'shikaakwa,' translated by some sources as 'wild leek,' 'wild onion,' or 'wild garlic,' from the Miami-Illinoi language. The first known reference to the site of the current city of Chicago as "Checagou" was by the explorer Robert LaSalle around 1679 in a memoir. On August 12, 1833, the Town of Chicago was organized with a population of about 200. Within seven years it grew to more than 4,000 people.
http://www.chipublib.org/004chicago/timeline/inc.html
1837 - Martin Van Buren inaugurated as 8th President
1841 - President William Henry Harrison caught a fatal cold while standing hatless without a coat in the drizzle at his own Presidential inauguration. He also had the longest inauguration speech (8,443 words) in history. A month later, he became the first U.S. President to die in office.
1845 - James K Polk inaugurated as 11th President
1847 - Pioneer obstetrician and medical educator Anna Elizabeth Broomall (d. 1931) was born in Upper Chichester Township, PA. The low mortality rate under Dr. Broomall was less than one-tenth of a percent among more than 2,000 mothers. A Quaker, Broomall wore black gowns and had a brisk, quiet nature that was formidable when angry. She was not admitted to the all-male Philadelphia Obstetrical Society until 1892 although her writings were presented to members. Dr. Broomall was part of the first group of women allowed to attend clinical lectures alongside male students and physicians at Pennsylvania Hospital in Philadelphia. She was chief resident physician at the Woman's Hospital of the Woman's Medical College of Pennsylvania from 1875 to 1883 and instructor of obstetrics from 1875 to 1879. She became chair of obstetrics in 1879, and served as a professor in the department from 1880 to 1903.
http://en.wikipedia.org/wiki/User:Bonnie_Montgomery/Anna_Elizabeth_Broomall.
1849 - The US did not have a President for one day. Senator David Atchison was the President Pro Tempore when Polk's term was to end on March 3rd. History records the term of President James K. Polk ended on Sunday March 4, 1849, and President-Elect Zachary Taylor refused to take the oath of office on a Sunday, so Senator Atchison is said to have been President of the United States for one day. In reality President Polk's term was extended for one day, and David Atchison spent the entire day on which he was supposed to have been President in bed ill.
http://www.galleryofhistory.com/archive/10_2000/master/
david_rice_atchison.htm
http://www.atchison.net/genealogy/drice.htm
http://www.picturehistory.com/find/p/3966/mcms.html
http://www.findagrave.com/cgi-bin/fg.cgi?page=gr&GRid=4972
1857 - Considered by historians as the most famous court case in the long slavery controversy, the Supreme Court ruled that Dred Scott, a slave in Saint Louis, Missouri, was not a citizen and could not sue in the federal courts, and that Congress had no power to restrict slavery in the territories.
1861 – President Lincoln opened the Government Printing Office.
1861 - Abraham Lincoln was sworn in as the 16th President of the United States. In a stirring inaugural address, delivered under the watchful guard of riflemen, Lincoln appealed for the preservation of the Union, threatened by the recent secession of seven Southern states opposed to the new leader's policy against the expansion of slavery. Attempting to retain his support in the North without further alienating the South, Lincoln called for compromise, promising he would not initiate force to maintain the Union or interfere with slavery in the states in which it existed. He did, however, vow to retain federal property. One month later, his refusal to surrender or evacuate Fort Sumter in South Carolina, prompted the Confederates to launch the first attack of the Civil War.
http://memory.loc.gov/ammem/today/mar04.html
1865 - The third and final national flag of the Confederate States of America was adopted by the Confederate Congress.
1865 - President Lincoln inaugurated for his 2nd term as President.
1867 - Ida Gray Nelson Rollins (d. 1953), the first black woman in the U.S. to hold a D.D.S. degree, was born in Clarksville, Tenn.
http://www.toptags.com/aama/bio/women/drgray.htm
1869 - Ulysses Grant inaugurated as 18th President
1880 - For the first time, halftone engraving was used in New York City's "Daily Graphic."
1881 - James A. Garfield inaugurated as 20th President. Eliza Ballou Garfield became the first mother of a United States President to live in the White House when she moved in with her son.
1881 - California became the first state to pass plant quarantine legislation
1884 – National League owners agreed to provide two separate team benches to minimize fraternizing among opposing players during games.
1885 - Grover Cleveland was inaugurated as the first Democratic President since Civil War.
1886 – The National League adopted the stolen base and the four foot by seven-foot pitcher's box. They retained seven balls for a walk and rejected the American League's rule giving a batter first base when hit by a pitch.
1888 - Knute Rockne (d. 1931) was born at Voss, Norway. Rockne played end at the University of Notre Dame and, in 1918, was appointed head coach at his alma mater. Over 13 seasons, Rockne became a living legend, and Notre Dame Football rose to a position of unprecedented prominence. He was an early innovator, using shifts before the snap and multiple formations. He also was among the few, and was the most successful, at using the forward pass in his offense. His teams won 105 games and three national championships against only 12 losses and 5 ties. His teams were undefeated and untied five times. He is regarded among the great, if not the greatest college football coaches in history. Rockne died in a plane crash at Bazaar, KS, on March 31, 1931.
1889 - Benjamin Harrison inaugurated as 23rd President.
1891 – Arthur "Dazzy" Vance (d. 1961), Baseball Hall of Fame pitcher, was born at Orient, IA. Vance "dazzled" opposing teams with his pitching prowess. He won 197 games over 16 years, mostly with the Brooklyn Dodgers. Inducted into the Hall of Fame in 1955.
1891 – Birthday of Lois W., born Lois Burnham (d. 1988), co-founder of Al-Anon, in Brooklyn.
1893 - Grover Cleveland was inaugurated for a second but nonconsecutive term as President. In 1885, he had become 22nd President of the US and, in 1893, the 24th. Originally a source of some controversy, the Congressional Directory for some time listed him only as the 22nd president. The Directory now lists him as both the 22nd and 24th Presidents though some historians continue to argue that one person cannot be both. Benjamin Harrison served during the intervening term, defeating Cleveland in electoral votes, though not in the popular vote.
1897 - William McKinley inaugurated as 25th President of US.
1897 – Francis Joseph "Lefty" O'Doul (d. 1969), baseball player, manager, restaurant owner, bon vivant and close friend of Joe DiMaggio, was born at San Francisco. O'Doul switched from pitching to the outfield and became one of the greatest players not in the Hall of Fame. His career batting average was .349 including hitting .398 in 1929 and .383 in 1930. After retiring in 1934, O'Doul then returned to the Pacific Coast League as manager of the San Francisco Seals from 1935-51, later managing several other teams in the circuit and becoming the most successful manager in PCL history. One of his outstanding accomplishments while managing the Seals was developing the young Joe DiMaggio. O'Doul refused to take credit for DiMaggio's success, saying "I was just smart enough to leave him alone." O'Doul was instrumental in spreading baseball's popularity in Japan, serving as the sport's goodwill ambassador before and after World War II. The Tokyo Giants, sometimes considered "Japan's Baseball Team," were named by him in 1935 in honor of his longtime association with the New York Giants; the logo and uniform of the Giants in Japan strongly resemble their North American counterparts. The popular restaurant and bar he founded still operates as Lefty O'Doul's Restaurant and Cocktail Lounge and still serves his original recipe for Bloody Mary.
1901 - President William McKinley inaugurated for 2nd term as President.
1901 – Charles Goren (d. 1991) was born in Philadelphia. Goren was a bridge player and writer who significantly developed and popularized the game. He was the leading American bridge personality in the 1940s, 1950s and 1960s as "Mr. Bridge."
1902 - American Automobile Association, AAA, founded in Cleveland, Ohio
1903 – Birthday of William C. Boyd (d. 1983) in Dearborn, MO. An immunochemist, with his wife Lyle, during the 1930s, made a worldwide survey of the distribution of blood types. He discovered that blood groups are inherited and not influenced by environment. By genetic analysis of blood groups, he hypothesized that human races are populations that differ by alleles. On that basis, he divided the world population into 13 geographically distinct races with different blood group gene profiles. Boyd co-wrote the book "Races and People" with Isaac Asimov.
1906 - Eloy "Buck" Canel (d. 1980) was born in Argentina when his father was working for the Spanish consulate in that country. He was an American Spanish language sportscaster of Major League Baseball games for the New York Mets and New York Yankees games during the 1970s over radio station WHOM, which was then a Spanish radio station in New York City. The feeds were occasionally broadcast to Latin American radio stations. Canel won the 1985 Ford C. Frick Award.
1909 – Birthday of billionaire Harry Helmsley (d. 2007), best known for his late marriage to Leona Helmsley, in Manhattan." The best advice I ever got was from my mother," he once noted. "It was simply, 'Buy real estate.' And like a dutiful son, I bought and bought and continue to buy throughout the country." At one point, he owned twenty-seven hotels, 50,000 apartments, and the Empire State Building to boot. Owning real estate proved to be quite lucrative for Helmsley, whose net worth was estimated at $1.7 billion by Forbes magazine in 1996. These far-flung achievements belied Helmsley's rather humble origins: the son of a dry goods salesman, Helmsley opted to skip college to enter the real estate business. However, whatever Helmsley's achievements in the business world, it's likely that he will always be remembered as the husband of the notorious Leona Helmsley. Dubbed the "Queen of Mean," for her domineering rule over the duo's hotel chain, Leona bore the brunt of the scorn and punishment for her and Harry's well-publicized trial for tax evasion in the late 1980s. Leona was slapped with a stiff fine and served eighteen months in prison for her tax crimes, while Harry, who had since decayed into senility, was deemed mentally unfit to stand trial. Harry Helmsley died on January 4, 1997. Leona died in 2007.
1909 - Though fair weather was forecast, President Taft was inaugurated amidst a furious storm. About ten inches of wet snow disrupted travel and communications. The storm drew much criticism against the U.S. Weather Bureau.
1909 - President Taft used what became known much later as a Saxbe fix, a mechanism to avoid the restriction of the Constitution's Ineligibility Clause. Taft appointed Sen. Philander Knox as Secretary of State. In his notes of the Philadelphia Convention in 1787, James Madison expressed the fear that members of Congress would create new federal jobs, or increase the salaries for existing jobs, and then take those jobs for themselves. Madison wrote that corrupt legislative actions, in the form of the unnecessary creation of offices and the increase of salaries for personal benefit, were one of his greatest concerns. The delegates who were present agreed that no member of Congress should be eligible to be appointed to an executive position while serving in Congress. Corruption such as previously seen in the British Parliament was a consideration during debate by the framers of the Constitution. Legal scholars have accorded this clause little attention in their academic writings and there have been no cases which directly applied the clause. Shortly after the announcement by Taft, the Clause emerged as a problem that caught those involved by surprise: Knox had been elected to serve a term that would not end until 1911, and during that term, Congress had voted to increase executive branch pay. Members of Congress considered reverting the fix after the appointed nominee had resigned and assumed the post so that Knox would not have to forgo any emoluments. Members of Congress also discussed reverting the salaries of all United States Cabinet members. At the suggestion of the Senate Judiciary Committee, Congress passed a bill reducing only the Secretary of State's salary to the level it had been at before Knox's term began, believing this would cure the problem. The Senate passed the bill unanimously, but there was stronger opposition in the House where the same measure failed to get a required two-thirds vote. After a different procedural rule was applied, it passed by a 173–115 majority vote and President Roosevelt subsequently signed the bill. On March 4, the first Saxbe Fix became effective when the salary of the Secretary of State (but not that of other Cabinet members) was reverted from $12,000 to $8,000. The Senate confirmed all of Taft's Cabinet appointees on March 5, and Knox took office on March 6. The reference to Saxbe gained its name when, in 1973, President Richard Nixon sought to appoint Senator William Saxbe as Attorney General following the 'Saturday Night Massacre' during Watergate.
1911 – The first socialist to be elected to Congress, Victor Berger of Wisconsin, took his seat. He was a founding member of the Social Democratic Party of America. Born in Austria-Hungary, Berger immigrated to the United States as a young man and became an important and influential socialist journalist in Wisconsin. In 1919, Berger was convicted of violating the Espionage Act for publicizing his anti-militarist views and as a result was denied the seat to which he had been twice elected in the House. The verdict was eventually overturned by the Supreme Court, and Berger was elected to three successive terms in the 1920s.
1912 - Ground was broken on a new ballpark in Brooklyn. The $650,000 ballpark is scheduled to be called "Washington Park," but it was renamed for Brooklyn Dodgers president Charles Ebbets. Ebbets Field opened on April 9, 1913 and served as the Dodgers' home until 1957. It was demolished in 1960, replaced by Ebbets Field Apartments in 1962. They were renamed the Jackie Robinson Apartments in 1972, the year Robinson died.
1913 - Woodrow Wilson was inaugurated as the 28th United States president, only the second Democrat since the Civil War.
1913 – The New York Yankees became the first Major League team to hold Spring Training outside the US when they begin the spring in Bermuda. This is the first year with the new name, having been known as the Highlanders since moving from Baltimore in 1901. It is also the Yankees' first season sharing the Polo Grounds with the New York Giants.
1913 - Department of Commerce and Labor were split into separate departments at cabinet-level.
1913 – The first U.S. law regulating the shooting of migratory birds passed
1913 – Actor John Garfield (d. 1952) was born Jacob Julius Garfinkle in NYC. In 1937, he moved to Hollywood, eventually becoming one of film's major stars. Called to testify before the U.S. Congressional House Committee on Un-American Activities, he denied Communist affiliation and refused to "name names," effectively ending his film career. Some have alleged that the stress of this incident led to his premature death at 39 from a heart attack. Garfield is acknowledged as a predecessor of such method actors as Brando, Montgomery Clift, and James Dean.
1917 - The first female congressional representative was Jeanette Rankin, who was elected as a Republican from Montana and served from March 4, 1917 to March 4, 1919, and from January 3, 1941 to January 3, 1942. Montana women had the vote several years before the 1920 Federal amendment. She would serve only one term because as a pacifist she voted against the U.S. entry into World War I. Ironically she was sent back to Congress just in time to cast the dissenting vote for the U.S. entry into World War II after the Japanese attack on U.S. installations at Pearl Harbor.
1922 - F. Scott Fitzgerald's "The Beautiful & Damned" is published.
http://www.sc.edu/fitzgerald/index.html
1924 - Guitarist Nat Reese (d. 2012) born Salem, VA
http://www.wvculture.org/goldenseal/Vandalia2k/natreese.html
http://www.fiddletunes.com/pages/natr.htm
1924 – "Happy Birthday to You" was first published by Claydon Sunny
1924 - Kenneth Patrick "Kenny" O'Donnell (d. 1977) was born in Worcester, MA and raised in Boston. He was the special assistant and appointments secretary to President Kennedy. O'Donnell was a close friend of President Kennedy and his younger brother, Robert, and was part of the group of Kennedy's close advisors called the "Irish Mafia." O'Donnell served as President Johnson's aide from 1963 to 1965 and was a key campaign advisor for Robert Kennedy's 1968 Presidential campaign.
1925 - In the first radio broadcast of a presidential inauguration, Calvin Coolidge took the oath of office in Washington DC. It was broadcast over 21 stations.
1927 - Trumpet player Cy Touff's birthday, born Cyril James Touffn (d. 2003), Chicago. He served in the Army from 1944 to 1946 and in the military he played trombone. After the war he switched to bass trumpet and worked with Woody Herman and Sandy Mosse among others. He joined Herman's band in 1953 and in 1954-55 played with a reduced version of the band that also included Richie Kamuca. He and Mosse co-led an octet called "Pieces of Eight" late in the 1950s into the next decade.
http://music.manumba.com/C/Cy_Touff.html
http://www.jazzinstituteofchicago.org/index.asp?target=/jazzgram/
bronzeville/cytouff.asp
1929 – Charles Curtis became the first Native-American to be elected Vice-President of the US.
1930 - 'The Ole Redhead,' Red Barber, began his radio career broadcasting on WRUF at the University of Florida in Gainesville. He would soon become one of the best-known sports voices in the United States.
1930 - The first mosaic pavement, similar to the mosaics of the ancient world, was laid on Canal Street, New Orleans, LA. The mosaic effect was secured by mixing chipped meteorite, Crown Point spar, and mica with the cement, then pouring the mixture into diamond-shaped brass stripped forms, sanding it down and polishing it. It was part of the project referred to as the 'Beautification of Canal Street."
http://theoldentimes.com/canal_st.html
http://www.hfmgv.org/exhibits/dpc/cityscapes/charles.asp
1930 - In competition sanctioned by the Women's International Bowling Congress in Buffalo, New York, Emma Fahning became the first woman bowler to make a perfect score.
1931 - Alice Mitchell Rivlin (d. 2019) was born in Philadelphia. U.S. economist. She was a member of the Federal Reserve Board and director of the Congressional Budget Office which she created to put an end to the piecemeal budgetary enactment by Congress. She also set up long term fiscal planning for Congress. She was the first woman appointed vice chair of the Federal Reserve Board (1996) and was staff member of the influential Brookings Institute. Her other positions included deputy director, U.S. Office Management and Budget (1993-94). She is a self-described liberal Democrat.
1931 - Robert "Bob" Johnson (d. 1991), hockey player, coach and executive, was born at Minneapolis, MN. Johnson played college hockey at the University of Minnesota and began coaching high school hockey in 1956. He moved to Colorado College in 1963 and to the University of Wisconsin in 1967. Johnson's Badgers won three NCAA titles. He coached four US National teams and the1976 Olympic team. Johnson became head coach of the Calgary Flames in 1982 and led them to five straight Stanley Cup playoff appearances. He became executive director of the Amateur Hockey Association of the United States in 1987 and coach of the Pittsburgh Penguins in 1990. They won the Stanley Cup a year later. Johnson was named coach of the US team for the 1991 Canada Cup, but surgery for a brain tumor prevented his participation. He was known throughout the hockey world for his favorite saying, "It's a good day for hockey."
1932 - Birthday of Miriam Makeba (d. 2008) in Johannesburg, South Africa. vocalist of international fame. She is one of the world's most prominent black African performers of the 20th and 21st centuries. Her best-known number in the U.S. was "The Click Song." http://www.music.org.za/artists/makeba.htm
1933 - Franklin D. Roosevelt was sworn in as 32nd United States President. He pledged to pull U.S. out of Depression and said "We have nothing to fear but fear itself."
1933 - Frances Perkins became the first woman appointed to the president's cabinet when she was appointed Secretary of Labor by President Franklin D. Roosevelt.
http://www.undelete.org/woa/woa03-04.html
1934 - Singer/Actress/Television personality Barbara McNair (d. 2007) was born in Chicago.
http://www.barbaramcnair.com/
http://members.tripod.com/SoulfulKindaMusic/bmcnair.htm
1934 – The Easter Cross on Mt. Davidson in San Francisco was dedicated. Mt. Davidson is the highest natural point in the city at 928 feet. It is located near the geographical center of the city. The first temporary cross was erected in 1923 for a service led by Dean J. Wilmer Gresham of Grace Cathedral. A second 87-foot high cross was built in 1924 and burned down in 1925. In 1926, a nearly 100 feet high cross was built and illuminated every night a week before Easter, then burned down in 1928. In 1929 an 80-foot high wood and stucco cross with lighting was built. The same year 20 acres at the top of Mount Davidson was purchased by the city of San Francisco for use as a park with funds donated by the Mount Davidson Conservation Committee. An additional 6 acres on the summit was donated to the city at the same time. Arsonists burned down the 1929 cross in 1931. In 1933, Mayor Angelo Rossi, Governor and former Mayor James Rolph, the Easter Sunrise Service Committee, and the Native Sons of the Golden West pledged to construct a permanent cross to commemorate the early California pioneers. The 103-foot high concrete and steel cross was completed the next year with President Franklin Roosevelt lighting the cross via telegraph from the White House on March 24, 1934 – eight days before Easter. Sunrise services are held at the cross every Easter and were broadcast nationwide by CBS from the 1940s through the 1970s.
1936 – The Hindenburg had its maiden voyage.
1937 - Actor/producer/writer/composer/comedian and this night's host, George Jessel, welcomed the glamorous crowd to the Biltmore Hotel in Los Angeles, the setting for the 9th Annual Academy Awards show. Which film was which, you ask? The envelope, if you please... For the films of 1936: Outstanding Production/Best Picture: "The Great Ziegfeld" (from Metro-Goldwyn-Mayer); Best Director: Frank Capra for "Mr. Deeds Goes To Town;" Actor: Paul Muni ("The Story Of Louis Pasteur"); Actor in a Supporting Role: Walter Brennan ("Come and Get It"); Best Actress: Louise Rainer ("The Great Ziegfeld"); Actress in a Supporting Role: Gale Sondergaard ("Anthony Adverse"); Best Song: Dorothy Fields & Jerome Kern for "The Way You Look Tonight" from the movie, "Swing Time."
http://www.infoplease.com/ipa/A0148036.html
1937 - Saxophonist Barney Wilen (d. 1996) was born in Nice, France.
http://www.loustal.nl/barney_wilen%20cd-audio.htm
http://www.sunnysidezone.com/Artists/wilen.html
1939 – Pitcher "Fat" Jack Fisher was born in Frostburg, MD. He gave up two of baseball's more famous HRs: Ted Williams' 521st in his final Major League at bat, in Fenway Park, (September 28, 1960) and Roger Maris' 60th home run of the 1961 season (September 26, 1961) that tied Babe Ruth's record. He also gave up the first home run in Shea Stadium history, to Willie Stargell of the Pirates.
1940 - Bob Chester Band records "Octave Jum'" (Bluebird 10649)
1941 - Trumpet player Bobby Shew born Albuquerque NM
http://www.bobbyshew.com/bio.html
1942 - On Okeh Records in Chicago, Illinois, Dick Jurgen's orchestra recorded "One Dozen Roses."
1942 - Pianist/arranger David Matthews born, Sonora, KY
http://community-2.webtv.net/falconbird/RECENTRELEASESIVE/page3.html
http://www.walterwhite.com/davem.JPG
http://www.dmband.com/index.asp
1942 - Shirley Temple starred in "Junior Miss" on CBS radio. The show, which was heard for the first time, cost $12,000 a week to produce and stayed on the air until 1954.
1942 - On West 44th Street in New York, the Stage Door Canteen opened, becoming widely known as a club for men in the armed forces and a place to spend lonely hours. The USO, the United Service Organization, would grow out of the 'canteen' operation, providing entertainment for American troops around the world.
1943 - Actress Greer Garson's acceptance speech for the Best Actress Academy award for her role in "Mrs. Miniver," lasted 5½ minutes, an industry record. As the press poked fun at her talkativeness, the story became more and more exaggerated, and Garson's speech was "remembered" as being a tedious hour-long ordeal. It became an embarrassing Hollywood legend for the talented and elegant Irish actress. Following the incident, time deadlines for acceptance speeches were established by the Academy, which, more often than not, weren't observed by award winners. The 15th Academy Awards presentation drew Hollywood luminaries to the Ambassador Hotel in Los Angeles to celebrate the great work done during the year 1942. Everybody seemed to like "Mrs. Miniver" (from Metro-Goldwyn- Mayer) better than any other movie that year. That movie was so good that it won William Wyler the Best Director Oscar; Greer Garson the Best Actress statuette; Teresa Wright the Best Actress in a Supporting Role prize; Joseph Ruttenberg the Cinematography/black-and-white Oscar; and George Froeschel, James Hilton, Claudine West and Arthur Wimperis the Writing/Screenplay award. Ah, but there was more to celebrate on that March night in 1943: James Cagney was presented the Best Actor Oscar for "Yankee Doodle Dandy" and Van Heflin was voted Best Actor in a Supporting Role for "Johnny Eager." And one other award is worth mentioning: a guy named Irving Berlin picked up the Best Song Oscar for a little ditty he had written for the film, "Holiday Inn," "White Christmas," the most-played song in the history of popular music.
http://www.infoplease.com/ipa/A0148205.html
1943 - The woeful Philadelphia Phillies announced their new nickname - the Blue Jays. The winning entry was chosen over a number of names ranging from Daisies to Stinkers. The Blue Jays will be the official team name in 1943 and 1944, but will be abandoned in 1945, though the team will still occasionally be referred to in newspaper accounts as the Blue Jays through 1949.
1943 - The Japanese convoy carrying troops of the 51st Division is again struck by Allied planes from the 5th Air Force. PT-boats join the attacks. Over the course of the three days, all the Japanese transports and 4 destroyers are sunk and at least 3500 troops are lost. Australian and American air forces have shot down 25 planes for the loss of 5 of their own. This is considered a serious defeat by the Japanese and a setback for their defense of New Guinea.
1944 - *McGILL, TROY A., Medal of Honor
Rank and organization: Sergeant, U.S. Army, Troop G, 5th Cavalry Regiment, 1st Cavalry Division. Place and date: Los Negros Islands, Admiralty Group, 4 March 1944. Entered service at: Ada, Okla. Birth: Knoxville, Tenn. G.O. No.: 74, 11 September 1944. Citation: For conspicuous gallantry and intrepidity above and beyond the call of duty in action with the enemy at Los Negros Island, Admiralty Group, on 4 March 1944. In the early morning hours Sgt. McGill, with a squad of 8 men, occupied a revetment which bore the brunt of a furious attack by approximately 200 drink crazed enemy troops. Although covered by crossfire from machineguns on the right and left flank he could receive no support from the remainder of our troops stationed at his rear. All members of the squad were killed or wounded except Sgt. McGill and another man, whom he ordered to return to the next revetment. Courageously resolved to hold his position at all cost, he fired his weapon until it ceased to function. Then, with the enemy only 5 yards away, he charged from his foxhole in the face of certain death and clubbed the enemy with his rifle in hand-to-hand combat until he was killed. At dawn 105 enemy dead were found around his position. Sgt. McGill's intrepid stand was an inspiration to his comrades and a decisive factor in the defeat of a fanatical enemy.
1944 - The U.S. Eighth Air Force launches the first American bombing raid against the German capital. The RAF flew 35 major raids between November 1943 and March 1944 and lost 1,047 aircraft, with an even greater number damaged. Fourteen U.S. bomber wings took off for Germany from England on the evening of March 4; only one plane reached Berlin (the rest dropped their loads elsewhere; few planes were lost to German defenses). In retrospect, the initial American attack was considered "none too successful" (as recorded in the official history of U.S. Army Air Force). Subsequent attacks in March were more effective.
1945 – Former University of Maryland basketball coach Gary Williams was born in Collingswood, NJ. In 2001, Williams led Maryland to the first Final Four in school history. In 2002, Williams led the Terrapins to their first and only NCAA National Championship, defeating Indiana 64–52. Williams is the only coach to ever win a national championship without a single McDonald's All-American on the roster since its inception.
1947 – "The Two Mrs. Carrolls," a murder drama starring Humphrey Bogart as a psychopathic artist who paints his wives as Angels of Death then kills them, opened in theaters. The film also starred Barbara Stanwyck, Alexis Smith, and Nigel Bruce.
1948 – "The Naked City," an innovative film noir crime drama set in New York City and starring Barry Fitzgerald as the detective in charge, opened in United States theaters. The film's style has been copied countless times over the years, and later served as the basis of a popular television series of the same name.
1949 – The UN Security Council recommended membership for Israel
1950 - When Walt Disney released "Cinderella," it was Disney's first full-length, animated, feature film in eight years. It is still one of the top selling movies in both DVD and VHS format.
1951 - Top Hits
"If" - Perry Como
"My Heart Cries for You" - Guy Mitchell
"Tennessee Waltz" - Patti Page
"There's Been a Change in Me" - Eddy Arnold
1952 - Ronald and Nancy Reagan's wedding took place at the Little Brown Church in the San Fernando Valley, CA. Ronald Reagan was 41 and Nancy Davis (born Anne Frances Robbins) was 30. They were both actors; William Holden served as best man. This was Reagan's second marriage. His first marriage to actress Jane Wyman in 1940 produced daughter Maureen Elizabeth Reagan in 1941, adopted son Michael Edward Reagan (born 1942), in 1945 and daughter Christina Reagan in 1947, who was born prematurely and died within a few days. Nancy and Ronald have two children: Patricia Ann Reagan (Patti Davis), born in 1952, and Ronald Prescott Reagan, in 1958. Another trivia answer: he is the first US president who had been divorced. "Love You, Ronnie" was written by Nancy Reagan. Ronald Reagan, no matter what else was going on in his life or where he was--traveling to make movies for G.E., in the California governor's office, at the White House, or on Air Force One, and sometimes even from across the room--Ronald Reagan wrote letters to Nancy Reagan, to express his love, thoughts, and feelings, and to stay in touch. Whether you remember him fondly or not, the book is quite revealing about a man who loved his wife no matter how busy he was or where he was; he always thought about his Nancy.
http://www.amazon.com/exec/obidos/search-handle-form/
103-3975609-1805410
1952 - Ernest Hemingway writes his publisher that he has finished his short novel "The Old Man and the Sea." He told him it was the best writing he had ever done. The critics agreed: the book won the Pulitzer Prize in 1953 and became one of his best-selling works. It was first published in "Life" magazine.
1953 - Snow was reported on the island of Oahu in Hawaii.
1953 - Percussionist Emilio Estefan Gomez was born in Havana, Cuba. He is the husband of singer Gloria Estefan and the uncle of Spanish-language television personality Lili Estefan.
http://www.gloriaheaven.com/emilio7.htm
http://www.gloriaheaven.com/emilio_family.htm
1954 - Sax player Ricky Ford born, Boston MA
http://www.ejn.it/mus/ford.htm
http://www.amazon.com/exec/obidos/ASIN/B000044U32/
inktomi-musicasin-20/102-1682336-8966565
1954 - African-American scientist and attorney J Ernest Wilkins is named Undersecretary of Labor by President Eisenhower. He was born in Farmington, Missouri. He became a government official and lawyer. He was the son of a Baptist minister. He became an assistant secretary of labor in charge of international affairs. He was the first African-American to hold this position and the second African-American to hold a sub-cabinet post. He was the ranking African-American in the nation's capital during the Dwight D. Eisenhower administration. He became internationally known for his position. President Dwight D. Eisenhower appointed Wilkins, a Republican, as vice-chair of the newly established President's Committee on Government Contracts. Vice-President Richard M. Nixon chaired the panel that had been set up by executive order to enforce federal policy prohibiting discrimination due to race, creed, or national origin in employment or promotion of individuals who worked in establishments involved in government business. Wilkins died of a heart attack, January 19, 1959. He lay in state at Foundry Methodist Church in downtown Washington, D.C., the first time an African-American had been so honored. From "Notable Black American Men."
http://www-groups.dcs.st-and.ac.uk/~history/
Mathematicians/Wilkins_Ernest.html
1955 - First radio facsimile transmission sent across the continent
1957 - The S&P 500 stock market index was introduced, replacing the S&P 90.
1959 - Top Hits
"Stagger Lee" - Lloyd Price
"Donna" - Ritchie Valens
"Charlie Brown" - The Coasters
"Don't Take Your Guns to Town" - Johnny Cash
1959 - The winners of the first Grammy Awards were announced. Domenico Modugno's "Volare" was named Record of the Year; Henry Mancini's "Peter Gunn" was Album of the Year and The Champs "Tequila" won best R&B performance. Variety magazine seemed to take great delight when it later reported - "The record academy has snubbed the rock. Not one rock 'n' roll record was nominated."
1959 - Pioneer IV spacecraft missed the Moon and became the 2nd (1st U.S.) artificial planet
1960 - It is revealed, in connection with the current congressional investigation into payola, that Federal Communications Chairman John Doerfer took a six-day trip to Florida courtesy of Storer Broadcasting. A man ahead of his time!
http://64.227.206.20/Music_Orb/MusicOrbdb/musicorbdb_84.html
1960 – Lucy filed for divorce from Desi.
1961 - This is the official Commemoration of the founding of the Peace Corps on March 1, 1961 by President John. F. Kennedy. It is observed on the first Tuesday in March.
http://peacecorps.gov/indexf.cfm
1966 - A severe blizzard raged across Minnesota and North Dakota. The blizzard lasted four days producing up to 35 inches of snow, and wind gusting to 100 mph produced snow drifts 30 to 40 feet high. Bismarck, ND reported zero visibility for 11 hours. Traffic was paralyzed for three days.
1966 – John Lennon of The Beatles: "We are more popular than Jesus."
1967 - Top Hits
"Ruby Tuesday" - The Rolling Stones
"Love is Here and Now You're Gone" - The Supremes
"Baby I Need Your Lovin'" - Johnny Rivers
"The Fugitive" - Merle Haggard
1968 - Martin Luther King Jr announces plans for Poor People's Campaign
http://www.howardri.org/MLKing%20Workshop.html
http://www.daveyd.com/mlkdaypolitic.html
1968 - "The Dick Cavett Show" premiered on television. He began his television career on ABC with a daytime talk show that subsequently became a late-night program competing with Johnny Carson. Cavett, with his Yale background, had a reputation as an intellectual host and was particularly adept at the one-man interview. He has since appeared on the CBS, PBS and USA networks hosting a variety of shows.
1970 - New York Rangers set then NHL record of 126 games without being shut-out
1970 – Jacksonville St. became the first college basketball team to average over 100 points per game
1972 - Badfinger receives a gold record for "Day after Day."
1974 - Time-Life, now Time-Warner, issued a new magazine called "People" which had an initial run of one million copies. It became the most successful celebrity weekly ever published, and had $997 million in advertising revenue in 2011, the highest advertising revenue of any American magazine. In 2006, it had a circulation of 3.75 million. Mia Farrow was on the front cover.
http://people.aol.com/people/aboutus/magfacts.html
http://people.aol.com/people/index.html
1975 - Top Hits
"Best of My Love" - The Eagles
"Have You Never Been Mellow" - Olivia Newton-John
"Black Water" - The Doobie Brothers
"It's Time to Pay the Fiddler" - Cal Smith
1976 - San Francisco Giants were bought for $8 million by Bob Lurie and Bud Herseth from the founding Stoneham family and vowed not to move the team.
1977 – The first CRAY 1 supercomputer was shipped to Los Alamos Laboratories, New Mexico
1978 - Chicago Daily News, founded in 1875, publishes last issue http://www.bbbirthday.50megs.com/History/1stpic.gif
1978 - Andy Gibb hit the top of the music charts with "(Love is) Thicker Than Water," which had a 2 week stay at #1. The Bee Gees also set a record with their single, "How Deep Is Your Love," from the "Saturday Night Fever" soundtrack which stayed in the top 10 for an unprecedented 17 weeks. At the age of 30, Gibb died on March 10, 1988, of an inflammatory heart virus in Oxford, England.
http://www.hotshotdigital.com/tribute/AndyGibb.html
1978 - "Too Much, Too Little, Too Late" by Johnny Mathis and Denice Williams, enters the soul chart where it hits Number One next month and stays there for four weeks.
1978 - The Bee Gees were the hottest act around when they helped their younger brother Andy to the top spot on Billboard's Hot 100 by writing his hit, "(Love Is) Thicker Than Water." Their own tune, "Stayin' Alive" was pushed back to number 2, while another of their compositions, "Emotion" by Samantha Sang, sat at number 4 and "Night Fever" was number 5.
1978 - The IRS raided Jerry Lee Lewis' home at dawn and repossessed $170,000 worth of automobiles to pay off his tax debt.
1979 - Voyager I photo revealed Jupiter's rings
1980 - "Coal Miner's Daughter," the film biography of country singer Loretta Lynn, premiered in Nashville. Lynn was played on screen by Sissy Spacek, who also did all the singing in the movie.
http://www.imdb.com/Title?0080549
1981 - Forward Guy Lafleur of the Montreal Canadiens scored the 1,000th point of his career, a goal in a 9-02 victory over the Winnipeg Jets. Lafleur finished with 1,353 points and entered the Hockey Hall of Fame in 1988.
1983 - Montana became the first state to ban sex discriminatory rates in all insurance. Under the prevailing discriminatory rate structure, women were paying up to 30% more for the *same* insurance coverage as men whether it was auto, health, disability, or old age income insurance even though actuary tables indicated women were less accident prone and lived longer.
1983 - Top Hits
"Baby, Come to Me" - Patti Austin with James Ingram
"Shame on the Moon" - Bob Seger & The Silver Bullet Band
"Stray Cat Strut" - Stray Cats
"Why Baby Why" - Charley Pride
1984 - The Television Academy of Arts and Sciences announced the formation of the Television Academy Hall of Fame at Burbank, CA. The first inductees were Lucille Ball, Milton Berle, Paddy Chayefsky, Norman Lear, Edward R. Murrow, William S. Paley and David Sarnoff.
1985 - Supreme Court upholds right of Oneida Nation of New York to sue for lands illegally taken in 1795. Women Oneida activists pushed tribal land claims in the early 20th century. The women worked from their homes in Plattsburgh, New York and Oneida, Wisconsin. Particularly after the Indian Reorganization Act of 1934, Linda Winder and her sister reached out to the Oneida of Wisconsin, and both American branches of the nation pushed jointly for their land claim. At that point, the remaining Oneida in New York had no land, and were subject to the Onondaga sharing their reservation. They were encouraged by passage of the Indian Claims Commission Act of 1946, as before that they were unable to bring claims against the US government. In 1970 and 1974, the Oneidas of New York and Wisconsin, and the Oneida Nation of the Thames (made up of descendants of people who did not move to Canada until the 1820s), filed suit in the US District Court for the Northern District of New York to reclaim land taken from them by New York without approval of the United States Congress. In 1998, the United States intervened in the lawsuits on behalf of the plaintiffs in the claim so the claim could proceed against New York State. The state had asserted immunity from suit under the Eleventh Amendment of the Constitution. The Defendants moved for summary judgment based on the Supreme Court's decision in 'City of Sherill v. Oneida Indian Nation' and the 2nd Circuit U.S. Court of Appeals' decision in 'Cayuga Indian Nation v. New York.' On May 21, 2007, Judge Kahn dismissed the Oneida's possessory land claims and allowed the non-possessory claims to proceed. More recent litigation has formalized the split. It defines the separate interests of the Oneida tribe who stayed in New York and those who relocated to Wisconsin. The Oneida of Wisconsin have brought suit to reacquire lands in their ancestral homelands as part of the settlement of the aforementioned litigation.
http://www.oneidanation.org/index2.shtml
1985 - "Dr. Spock's Baby and Child Care" was published with Dr. Michael Rothenberg sharing authorship with Dr. Benjamin Spock, 'The Baby Doc'. As of 2011, the book had been translated into 39 languages. It was the fifth edition of the book to be published. 30,000,000 copies had been printed -- second only to the Bible in the best seller category. In 1990, "Life" magazine named Spock one of the 100 most important people of the twentieth century. At the time of his death in 1998, it had sold over 50 million copies worldwide.
http://www.amazon.com/exec/obidos/ASIN/0671537628/
inktomi-bkasin-20/102-1682336-8966565
1985 - EPA ordered a virtual ban on leaded gasoline.
1985 - The FDA approved a blood test for AIDS infection, used since then for screening all blood donations in the United States.
1987 - Rain and high winds prevailed in the northwestern U.S. A wind gust to 69 mph at Klamath Falls, OR was their highest in 25 years, and winds at the Ashland Ranger Station in the Siskiyou Mountains of northern California reached 85 mph.
1987 - President Reagan addressed the nation on the Iran-Contra affair. He took full responsibility for the affair acknowledging his overtures to Iran had "deteriorated" into an arms-for-hostages deal. Michale Ledeen, Pentagon employee, later authored "Perilous Statecraft: An Insider's Account of the Iran-Contra Affair."
1988 - Snow and freezing rain made travel hazardous in Ohio and Indiana. A six-car pile-up resulted near Columbus, OH, with seven injuries reported. Up to two inches of ice glazed central Indiana. Up to ten inches of snow blanketed northern Ohio.
1988 - Hot Tuna was the headline act as the Fillmore Auditorium in San Francisco reopened. Joining group members Jack Casady, Jorma Kaukonen and Paul Kantner for the special occasion were Grace Slick and Papa John Creech. All at one time or another had been members of Jefferson Airplane and-or Jefferson Starship. The Fillmore was one of the leading venues for San Francisco's psychedelic bands in the 1960s.
http://www.hottuna.com/
1989 - Time Inc. and Warner Communications were merged into Time Warner, Inc., creating the world's largest media company. On October 22, 2016, AT&T announced an offer to acquire Time Warner for $108.7 billion (including assumed Time Warner debt). The proposed merger was confirmed on June 12, 2018, after AT&T won an antitrust lawsuit that the US Department of Justice filed in 2017 to attempt to block the acquisition. The merger closed two days later, with the company becoming a subsidiary of AT&T.
1990 - A Pacific cold front working its way across the western U.S. produced heavy snow over parts of Idaho, Nevada and Utah. Up to eleven inches of snow blanketed the valleys of northwest Utah, while 12 to 25 inches fell across the mountains of northern Utah. Up to six inches of snow blanketed the valleys of east central Nevada, while more than a foot of snow was reported in the high elevations. In Idaho, 6 to 8 inches of snow was reported around Aberdeen and American Falls.
1990 – Hank Gathers collapsed on the court and died. He was a basketball player at Loyola Marymount University in Los Angeles. Just weeks prior, Gathers collapsed at an LMU home game and he was found to have an abnormal heartbeat. Beta blockers were prescribed but he reduced his medication because he thought it slowed his play. On Sunday, March 4, 1990, in Los Angeles, he collapsed again in the first half of the WCC tournament semifinal game against the Portland Pilots after scoring on a dunk. He attempted to get up, telling the athletic trainers, "I don't want to lay down!" Shortly after, he stopped breathing. Gathers was pronounced dead at a nearby hospital at 6:55 PM PST. He was 23 years old.
1991 - Top Hits
"All the Man that I Need" - Whitney Houston
"Someday" - Mariah Carey
"One More Try" - Timmy -T-
"Walk on Faith" - Mike Reid
1992 - AT&T announced it would close thirty-one offices around the country and replace nearly one-third of its operators with computerized information systems. Some 18,000 operators would be replaced with voice-recognition software, which could provide phone numbers and other information
1994 - Four Muslim fundamentalists were found guilty of bombing the landmark World Trade Center in New York.
1994 - Space shuttle STS-62 (Columbia 16), launches into orbit
1994 – Michael Jordan came to bat for the first time, for the Chicago White Sox. Playing in a spring training game, Jordan taps back to the mound. Jordan gave it up after one season in the minors and returned to the NBA.
1998 - The Supreme Court (Oncale v. Sundowner Offshore Services) ruled that federal laws banning on-the-job sexual harassment also apply when both parties are the same sex.
1999 - Cher has her first Billboard number one single in 25 years with "Believe." The last time she topped the chart was with 1974's "Dark Lady."
2002 - Seven American Special Forces soldiers and 200 Al-Qaeda Fighters are killed on a low-flying helicopter reconnaissance mission.
2004 – Commissioner Bud Selig announced that Major League Baseball will celebrate "Jackie Robinson Day" in every ballpark on every April 15, the anniversary of his debut that broke the long-standing prohibition to black ballplayers in the Majors. Robinson's number 42 was retired for all time in a ceremony at Shea Stadium in April of 1997 to mark the 50th anniversary of his achievement. With the retirement of Mariano Rivera, number 42 will never be issued to a Major League player.
2011 - The U.S. Government Accountability Office (GAO) states it could save $5.5 billion in 30 years if dollar bills are replaced with coins.
2015 – Scientists uncovered a 2.8 million-year-old jawbone of a primitive human, suggesting that humans may have evolved from hominins, or human-like primates, about 400,000 years earlier than previously thought.
2019 – Democrats announced a wide-ranging investigation into corruption by President Trump.
-------------------------------------------------------------

SuDoku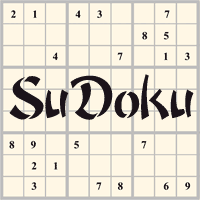 The object is to insert the numbers in the boxes to satisfy only one condition: each row, column and 3x3 box must contain the digits 1 through 9 exactly once. What could be simpler?
--------------------------------------------------------------

Daily Puzzle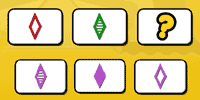 How to play:
http://www.setgame.com/set/puzzle_frame.htm
Refresh for current date:
http://www.setgame.com/set/puzzle_frame.htm
--------------------------------------------------------------


http://www.gasbuddy.com/
http://www.gasbuddy.com/GB_Map_Gas_Prices.aspx
http://www.gasbuddy.com/GB_Mobile_Instructions.aspx
--------------------------------------------------------------

Weather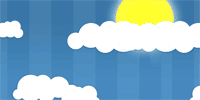 See USA map, click to specific area, no commercials
--------------------------------------------------------------

Traffic Live---
Real Time Traffic Information
You can save up to 20 different routes and check them out with one click,
or type in a new route to learn the traffic live
--------------------------------
Wordle
https://www.powerlanguage.co.uk/wordle/

How to Play
https://www.today.com/popculture/popculture/wordle-know-popular-online-word-game-rcna11056