Credit Analyst
Norwalk, Ct.
Remote Location Considered

2 Years Min. Experience
Collateral knowledge of over-the-road trucking assets, construction equipment, material handling,
vocational units and machine tools is desired
Call Maria Borges-Lopez: (203) 354-6090 or e-mail
your resume to HumanResources@nmef.com
Please click nmef.com/careers/
for more information
www.nmef.com
Providing small-ticket equipment financing for businesses across the country through our dedicated referral source network

Friday, March 22, 2019


Today's Leasing News Headlines
New Hires/Promotions in the Leasing Business
and Related Industries
Credit Analyst Wanted
Connecticut or Work Remotely
SLIM Capital Reviews Some Deals
Shows Broker Deals Accomplished
These Celebrities Earn More Dead Than Most Do Alive
The World's Highest Posthumous Earns in 2018
NEFA's National Equipment Finance Summit
Achieves Recent Record Highs
Henry Schein Financial Services Celebrates 20 Years
Helping Health Care Practitioners Achieve Practice Success
LTi Technology Solutions, Formerly Lease Team
Celebrates 30 Years in the Industry
Tarry Shebesta of truPayments® to Speak on
Soft-Pull Credit Solutions at the NVLA Annual Conference
Ash is the Purest White/3 Faces
At Eternity's Gate/Shoplifters/Detour
Film/Digital Reviews by Leasing News' Fernando Croce
Rottweiler/Mix
Cincinnati, Ohio Adopt a Dog
12th China Leasing Summit 2019 June 20 -21
Asia Auto Finance & Leasing Forum
News Briefs---
Banks seek Congress' help to block FinTech path
to 'industrial' charters
Edmunds: Used Sales on Track for New Record
Record Number of Lease Returns This Year
Doomed Boeing Jets Lacked 2 Safety Features
That Company Sold Only as Extras
Broker/Funder/Industry Lists | Features (wrilter's columns)
Top Ten Stories Chosen by Readers | Top Stories last six months
www.leasingcomplaints.com (Be Careful of Doing Business)
www.evergreenleasingnews.org
Leasing News Icon for Android Mobile Device
You May have Missed---
Poem
Sports Brief----
California Nuts Brief---
"Gimme that Wine"
This Day in History
SuDoku
Daily Puzzle
GasBuddy
Weather, USA or specific area
Traffic Live----
######## surrounding the article denotes it is a "press release," it was not written by Leasing News nor has the information been verified. The source noted. When an article is signed by the writer, it is considered a "byline." It reflects the opinion and research of the writer.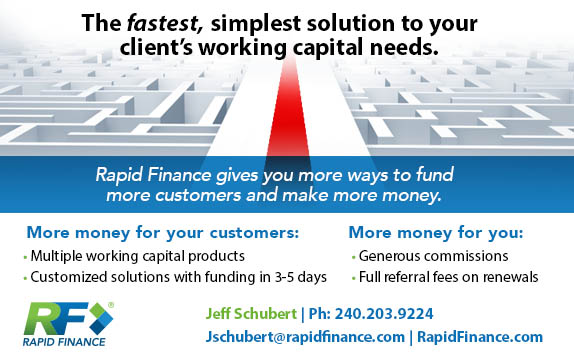 Please send a colleague and ask them to subscribe. We are free
Email kitmenkin@leasingnews.org and in subject line: subscribe


[headlines]
--------------------------------------------------------------
New Hires/Promotions in the Leasing Business
and Related Industries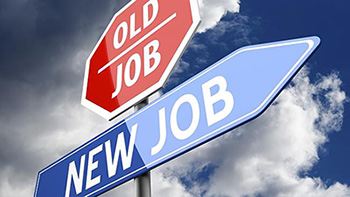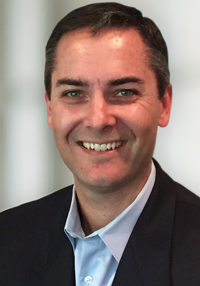 Jason Bovard
was hired as Regional Finance Manager, Summit Funding Group, Mason, Ohio. He is located in Cincinnati, Ohio. "(He)... will manage account sales and relationships with vendor and OEM partners across the United States." He joined the firm December, 2018. Previously, he was Vice President, PNC Equipment Finance (August, 2008 - November, 2018); Personal Banker, Huntington National Bank (March 2008 - August, 2008); Services Account Manager, CompuCom (July, 2005 -2008); Account Manager, Hewlett Packard Enterprise (February, 2004 - May, 2005). Education: University of Cincinnati. Bachelor's degree, Management Information Systems and Services (1998 - 2002).
https://www.linkedin.com/in/jason-bovard-58a3a225/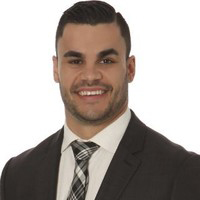 Kyle Cerone, CLFP, was promoted to Program Manager, First American Vendor Finance, Rochester, New York. He joined the firm February, 2016, as Associate Vice President. Small Business Consultant, ADP (October, 2014 - January, 2016); Sales Associate, CGI Communications (December, 2012 - June, 2014); Sales Consultant, Van Bortel Ford (August, 2012 - November, 2012); Property Manager, Fishers Asset Management (June, 2005 - August, 2012). Licenses & Certifications: Introduction t Financial Accounting, Coursera Course Certificates. No Expiration Date. Education: Roberts Wesleyan College. Bachelor's degree, Organizational Leadership (2012 - 2014). Monroe Community College. Associate's degree, Physical Sciences (2005 - 2014). https://www.linkedin.com/in/kylecerone/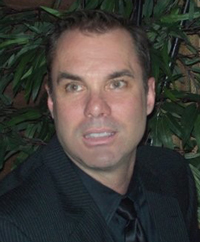 Robert Coffey was hired as Vice President, Tandem Finance, The Woodlands, Texas. He is located in Spring, Texas. Previously, he was Vice President, Equipment Finance and Leasing, Strategic Funding Source, Inc. (November, 2017 - January, 2019); Director of Originations, Flexx-MHE Rentals and Leasing (January, 2015 - May, 2016); Southern Regional Manager, EastWest Bank; Vice President of Sales, Main Street Bank; National Sales Manager, American Express (May, 1999 - December, 2004); Military Police Officer, U.S. Army (June, 1979 _June, 1986). Education: Military Leadership Academy. Honor Graduate, Military and Strategic Leadership. https://www.linkedin.com/in/robert-coffey-01264943/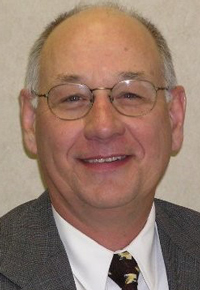 Joel Dammann was hired as Business Development Representative, KLC, Minnetonka, Minnesota. "He has helped innumerable businesses achieve their goals and he has worked with a variety of businesses of various sizes and from a vast array of industries including manufacturing, distribution and service." Previously, he was with SPECTRUM Commercial Services, Inc. (January, 2004 - February, 2019). Education: St. Cloud State University. Bachelor of Arts (BA). Accounting. https://www.linkedin.com/in/joel-dammann-02103a173/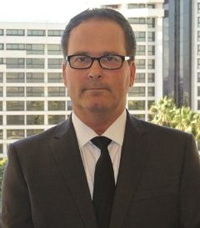 Don Ferguson, CLFP, was hired as Vice President, Team Leader, Celtic Commercial Finance, a Fifth Third Bancorp Company, Irvine, California. Previously, he was Vice President, Team Director, Provident/Celtic Commercial Finance, an MB Financial Bank Company (August, 2014 - Febraury, 2019). Managing Partner, Healthcap Advisors, LLC. (December, 2012 - July, 2014); Vice President, Healthcare, CG Commercial Finance (May, 2011 - December, 2012); Regional Finance Manager, Siemens Healthcare Finance (May, 2004 - September, 2010); Western Regional Business Development Manager, Bankers Leasing, an ABN AMRO Company (November, 2000 - February, 2004); Western Regional Business Development Manager, CIT (January, 1996 - November, 2000). Certifications and Licenses: Certified Leasing and Finance Professional (2016). State of California, Licensed Real Estate Broker (active). Education: California Polytechnic University, Pomona. B.S. Economics (1985 -1989).
https://www.linkedin.com/in/dsferguson1/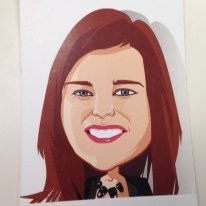 Tiffany Kirk was promoted to Senior Manager, Strategic Partnerships, OnDeck, New York, New York. She joined the firm October, 2012, as Senior Loan Account Manager; promoted October, 2015, International Inside Sales Manager, Canada; promoted May, 2017, Manager, Strategic Partnerships. Previously, she was at TheLadders.com, starting December, 2008, as Executive Resume Analyst; promoted November, 2008, Assistant Team Leader; promoted December, 2011, Lead Trainer, Consumer Sales. Program Coordinator, U.S. Transplant Games, National Kidney Foundation (December, 2006 - September, 2008). Education: Indiana University, Kelley School of Business, Master of Business Administration (MBA). Muhlenberg College. Dual BA degrees, Political Economy and English, Concentration in Creative Writing, 3.6 (2002 - 2006). Presidential Scholarship, Dean's List, Spring, 2006, Omicron Delta Epsilon, Women's Basketball (many sports and other activities.
https://www.linkedin.com/in/tiffany-kirk-47579a8/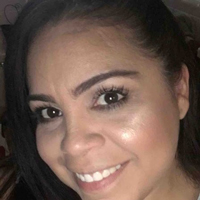 Ana Lage was promoted to Assistant Vice President and Document Manager, Eastern Funding, LC, New York, New York. She joined the firm April, 2012, as Funding Officer; promoted September, 2013, Senior Funding Officer; promoted June, 2015, Documentation Team Leader. Previously, she was Customer Delivery Specialist, HP (February, 2005 - April, 2012); Senior Business Account Specialist, Bank of America (December, 1996 - February, 2005). Education: William Paterson University of New Jersey, Bachelor of Business Administration (B.B.A), Business Administration and Management General (1992 - 1998).
https://www.linkedin.com/in/oliveraana/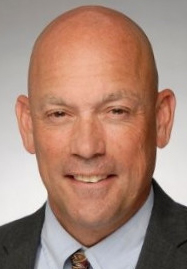 Jeff Moore was hired as Vice President, Sales, Ascentium Capital, Kingwood, Texas. He is located in the Greater Denver Area. Previously, he was in the Arrow Capital Solutions/ARW Program, Arrow Electronics (June, 2015 - February, 2109). Financial Sales Executive (February, 2019); Pre-Collegiate Advisor, Colorado GEAR UP (August, 2008 - June, 2015); Warehouse, Ferguson Enterprises (2012 - 2013); Network Sales Development, Lenders Asset Management Corporation (LAMCO) (2010 - 2012). Associate Manager United Pan Am Mortgage Corporation (December, 1996 - July, 1999). Education: University of Phoenix-Colorado Campus. Master's Degree, Counselor Education/School Counseling and Guidance Services (2013 - 2015). Murray State University, Bachelor of Science, Physical Education and Health (1987 - 1990). Activities and Societies: Athlete Baseball.
Mineral Area College. Columbine High School.
https://www.linkedin.com/in/jeff-moore-34a23a7a/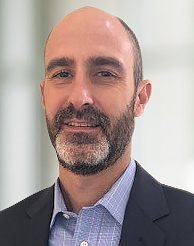 Scott Morrish was hired as Regional Sales Manager, Summit Funding Group, Mason, Ohio. He is located in Canton, Georgia. "(He)...will manage account sales and relationships with vendor and OEM partners across the United States." Previously, he was VP, SE Regional Sales Manager, Sumitomo Mitsui Finance & Leasing Co., Ltd. (ex-Sumisho Lease Co. Ltd.) March, 2015 - February, 2019). Account Executive, Construction and Transportation, Siemens (April, 2012 - March, 2015); Finance Manager, Sany America (September, 2010 - April, 2012); Account Executive, Construction & Industrial, De Lage Landen (April, 2004 - December, 2009); Area Sales Manager, Construction. CNH Capital (May, 2000 - April, 2004). Financial Analyst, Financial Federal Credit, Inc. (October, 1998 - May, 2000). Education: University of Mississippi, BBA, Managerial Finance (1992 - 1996). McComb High.
https://www.linkedin.com/in/scott-morrish-8143148/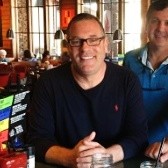 Martin Murphy was hired as Vice Present, Tandem Finance, Woodlands, Texas. He is located in the Greater Detroit Area. Previously, he was Vice President, Business Development, Lease Corporation of America (2015 -January, 2019).
https://www.linkedin.com/in/martin-murphy-a5070b69/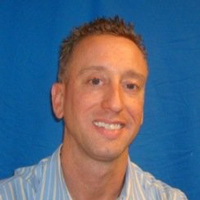 Marc Parauka, CPA, was hired as Director of Credit and Underwriting, Utica Equipment Finance, LLC, Norwalk, Connecticut. Previously, he was Vice President, Business Banking Credit Analyst, Wells Fargo (2017 - 2019); Sr. Credit Analyst, Capital Equipment Finance, Everbank (2015 - 2017) He joined GE Capital 2010 as Internal Control Officer; promoted, 2013, Risk Analyst. Senior Internal Auditor, Office Depot (2009 - 2010); Audit Supervisor, Holman Automotive Group (2005 -2009); Internal Auditor, Ann Taylor (2003 -2004); Senior Auditor, Deloitte (2000 - 2003). Licenses: CPA, Connecticut State Board of Accountancy. Community: Volunteer. GE Volunteers Project Leader, Ability Beyond (July, 2012 - September, 2015).
https://www.linkedin.com/in/marc-parauka-cpa-520314b9/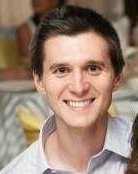 Lucas Parker was hired as Financial Analyst, Amazon Web Services, Seattle, Washington. Previously, he was at Verizon Wireless, starting November, 2014, as Financial Analyst, FP&A; promoted November, 2015, Senior Financial Analyst-FP&A: Compliance Analyst, Norton Norris, Inc. (2012 - October, 2014); Corporate Accounting Internship, PBS (April, 2013 October, 2012); Public Accounting Internship, Temida Tax Solutions Inc. (January, 2013 - April, 2013); Finance Internship, National Securities (January, 2010 - September, 2010); Open Networker, LION (1999). Community Service: Volunteer: Supershot, Inc. Health. Green Harvest Food Pantry. Education: Elmhurst College, Bachelor of Science, Accounting. Benedictine University, Master of Business administration, Financial Management.
https://www.linkedin.com/in/lukas-parker-2882471/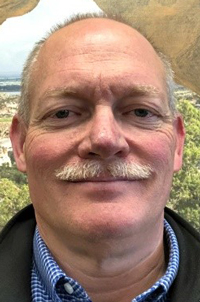 Brian Smith was promoted to SVP, Credit & Syndications, Trans Lease, Inc., Denver, Colorado. He began his career at the company in 1999 as Credit Analyst; promoted 2002, Assistant Credit Manager; promoted, 2005, Credit Manager; promoted, 2010, Vice President of Syndications and Specialty Finance. Education: University of Colorado. Bachelor of Applied Science (B.A. Sc.), Accounting (1993 -1996). Brighton High School. https://www.linkedin.com/in/brian-smith-42a2a9b/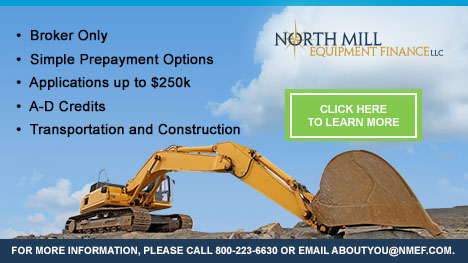 [headlines]
--------------------------------------------------------------
Leasing Industry Help Wanted

Credit Analyst
Norwalk, Ct.
Remote Location Considered

2 Years Min. Experience
Collateral knowledge of over-the-road trucking assets, construction equipment, material handling,
vocational units and machine tools is desired
Call Maria Borges-Lopez: (203) 354-6090 or e-mail
your resume to HumanResources@nmef.com
Please click nmef.com/careers/
for more information
www.nmef.com
Providing small-ticket equipment financing for businesses across the country through our dedicated referral source network

[headlines]
--------------------------------------------------------------

SLIM Capital Reviews Some Deals
Shows Broker Deals Accomplished


SPRING TIME IS THE BEST TIME FOR APPROVALS
Let SLIM Capital help you spring into action for your deals and help you get them approved
BOTH Credit Based and Collateral Based Programs,
to brighten your day!
$500,000 Building Scaffolding Hoists
This company does temporary suspended scaffolding. The owner has been in the industry for 15 years, but started his own company 3 years ago. They are licensed as a "Special Rigger" in NY to supply equipment to vendors that do window washing, caulking, brick repair/replacement. After waiting 4 years to obtain this license, our lessee was anxious to save on rental payments and own his own equipment. With city statutes requiring facades to be changed every 5 years, they had a lot of pent up demand for new hoists to fulfill an existing contract. We approved the entire amount with no cash down and no additional collateral requirement for a 36-month term.
SKY is the LIMIT for this LESSEE!
$80,000 Start Up Dry Cleaner
This client has 15 years' experience in running dry cleaning operations. She incorporated almost 2 years ago and has steadily acquired the necessary equipment to open. She was approved by an A tier lender but they wanted 20% down. She did not want to put the 20% down and was open to paying a higher cost of capital to keep those funds. Start-ups are risky but secondary income and low expenses sparked our interest in the deal. Total amount of the dry-cleaning equipment is $80K. SLIM was able to fund the deal on a 48-month term and without the 20% down.
This one ended up with a "clean" happy customer.
$200,000 Auto Body Expansion
This client began his operations as a hand car wash and expanded into selling used cars and auto body repair. Realizing his larger margins in body work, he decided to grow that side of the business by building out the vacant area next to his existing building by adding bays for body work. Typically, because it is considered a separate business, Auto Body repair, most lenders would consider it a startup but SLIM understood the story, took a lien on the property as collateral and approved the deal for a 48-month term.
Auto Body Repair has a whole new look!
$320,000 Two 2019 Trucks


A Trucking company that was looking to grow its fleet of 15 trucks by adding two new trucks. We reviewed the cash flows, the credit, the overall profile and approved 2 trucks with NO MONEY DOWN on a 60 month term. The challenge here was that the client had maxed out limits for financing from the captive finance lenders and needed an affordable solution.


Shervin Rashti, CLFP
shervin@slimcapital.com
Direct: 310-499-2506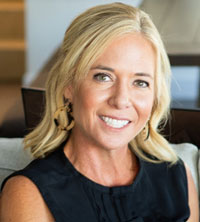 Stephanie Cruz
stephanie@slimcapital.com
Direct: 949-274-8958

Jeff Brannon
jeff@slimcapital.com
Direct: 949-981-0431

SLIM Capital, LLC
Beverly Hills, CA | Orange County, CA
www.slimcapital.com
deals@slimcapital.com
310-499-2562

[headlines]
--------------------------------------------------------------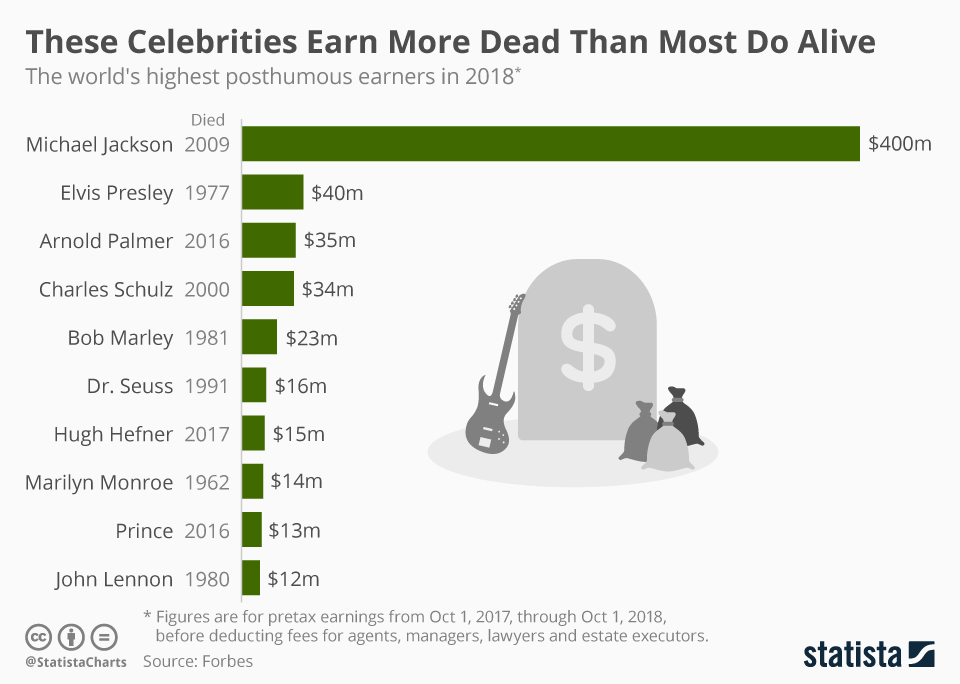 An Australian radio network has joined three in Canada and two in New Zealand in boycotting Michael Jackson's music. The move comes after fresh allegations of child sexual abuse were brought to light in the first part of "Finding Neverland," a HBO documentary broadcast last Sunday. Jackson was dubbed the "King of Pop" and he sold around 350 million records worldwide while his 1982 album Thriller remains the bestselling album ever released.
Even though he died nearly ten years ago, Jackson's estate is still making huge amounts of money. According to Forbes' most recent list of the highest posthumous earners, the late singer raked in a whopping $400 million between Oct 1, 2017 and Oct 1, 2018. The second highest-earning dead celebrity over the same period was Elvis who "only" made $40 million. Arnold Palmer came in third with $35 million. It will be interesting to see if the latest allegations dent Jackson's posthumous earnings over the coming year.
By Niall McCarthy
Statista
https://www.statista.com/chart/1959/the-highest-posthumous-earners/
[headlines]
--------------------------------------------------------------
##### Press Release ############################
NEFA's National Equipment Finance Summit
Achieves Recent Record Highs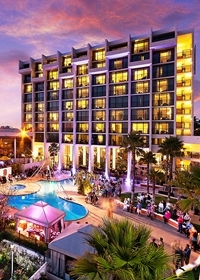 Northbrook, IL – The National Equipment Finance Association (NEFA) is pleased to announce the 2019 National Equipment Finance Summit held in Newport Beach, CA at the Newport Beach Marriott Hotel & Spa on Wednesday, March 13th through Friday, March 15th set recent new records for conference registrants and first-time attendees.
Conference registrants exceeded 350 with a total of 358 registered attendees, and over 80 first-time attendees – comprised of equipment finance professionals and service providers from across the U.S., Canada and as far as Australia.
Attendees enjoyed NEFA's trademark networking events – providing funding sources, lessors, brokers and service providers multiple opportunities to meet, conduct business and create new relationships.
This year's National Equipment Finance Summit Co-Chairs, Bob Rinaldi, of Bob Rinaldi, LLC and. assembled a schedule of highly informative and very well-attended educational sessions for conference attendees.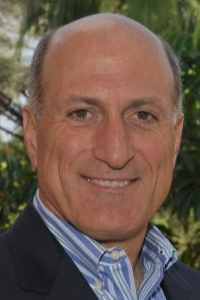 Bob Rinaldi, of Bob Rinaldi, LLC, said, "It was our intent to make sure we would want to attend every session we planned for the attendees. It was humorous to see Paul and I run into each other as we bopped in and out of all the sessions just to see what we were missing!
"It was a pleasure and an honor to serve as this year's Co-Chair with Paul. I would like to thank all the presenters and their panels for the excellent and thoughtful jobs they did and their hard work and dedication."

Paul Fogle, CLFP, of Quality Leasing Co., Inc, added, "For myself and several people I spoke with, this was the best NEFA conference we ever attended! The southern California weather, the facility, the record-breaking attendance, the networking and educational sessions were all top notch.
"The NEFA staff executed the conference flawlessly, the speakers (and topics originated from NEFA members) were excellent and the attendees were extremely up-beat!"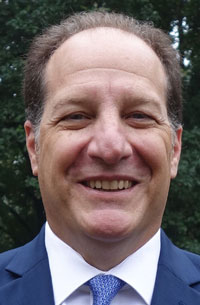 NEFA's Executive Director, Michael Toglia said, "This historical event is indicative of the unique value proposition NEFA provides professionals serving the equipment finance industry from all parts of our industry. The event was alive with activity from beginning to end, and the enthusiasm and optimistic outlook of the attendees was spectacular.
"We thank all our sponsors, exhibitors, session speakers and attendees for their contributions to the success of this conference and look forward to our Annual Funding Symposium October 2 – 4, 2019 in Atlanta, GA."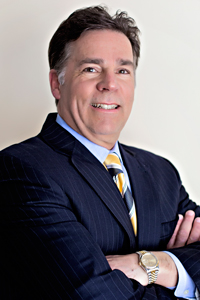 NEFA's President, Marc Keepman, of KLC Financial, Inc. said, "We have just concluded the largest and possibly the most successful NEFA event in a long time. With over 350 attendees, over 80 first-time attendees and sold out exhibitor space, the NEFA Finance Summit brought equipment finance people together from all over the U.S, Canada and even Australia.
"We are pleased with the turnout, the networking and the educational offerings at the conference. All indications are that the NEFA members are experiencing growth and expect continued prosperity."
During a sunny outdoor luncheon, the CLFP Foundation presented several awards and the Chris Walker Education Fund, which hosted a golf outing attended by more than 35 golfers on Wednesday morning, presented various awards to the golf event participants.
About National Equipment Finance Association
The National Equipment Finance Association (NEFA) is a national association serving small to mid-sized independent equipment finance companies, lessors and brokers. NEFA is a strong association offering educational programs and premium networking opportunities with broad geographic and industry segment diversity. The mission of NEFA is to provide a forum for members to pursue personal and professional growth and promote ethical business practices through advocacy, networking and industry involvement. For more information, visit: www.NEFAssociation.org or call: 847-380-5050.
### Press Release ############################
[headlines]
--------------------------------------------------------------
### Press Release ############################
Henry Schein Financial Services Celebrates 20 Years
Helping Health Care Practitioners Achieve Practice Success

MELVILLE, N.Y., / -- Henry Schein Financial Services (HSFS), a subsidiary of Henry Schein, Inc. (Nasdaq: HSIC), today celebrates its 20th anniversary delivering customized financial and business solutions that help oral health and medical practitioners improve operational efficiency. To commemorate this occasion, Established in 1999, HSFS initially offered financial solutions for new and growing practices in the United States. Since then, the business has grown significantly, serving customers in 16 countries, expanding its portfolio to offer customized solutions for equipment leasing and financing, practice credit card services, patient financing, and many other value-added services, as well as dental associate recruitment and placement through Henry Schein Nationwide Dental Opportunities, and practice brokerage, valuations, and transition consulting through Henry Schein Professional Practice Transitions.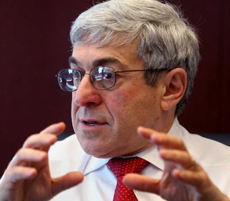 Stanley Bergman, Chairman of the Board and Chief Executive Officer, Henry Schein, Inc.,, said,"As we celebrate Henry Schein Financial Service's 20th anniversary, we must remember that the success of the business is rooted in intrapreneurship and the vision of Team Schein Members to create strategic, cutting-edge solutions that are relevant to our customers.
"We identified a need in the industry to deliver financial solutions that health care professionals could rely on to enhance their practices. As a result, we created Henry Schein Financial Services."
As part of its growth through the years, Henry Schein Financial Services has added more business groups and partners to help further expand its offerings to customers, including: The Snyder Group; The Maddox Group; ADS Florida; and a United Kingdom-based partner, MediHoldings. Collectively, this group of businesses under the Henry Schein Financial Services brand features 140 Team Schein Members around the world who are dedicated to helping customers succeed.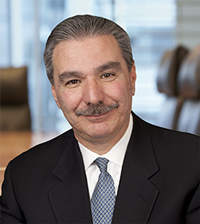 Steven Paladino, Executive Vice President, Chief Financial Officer, Member of the Board of Directors of Henry Schien, Inc., said ,"Since we started Henry Schein Financial Services 20 years ago, our primary goal has been to enhance practice efficiency and profitability through business solutions.
"Today, as we celebrate the business' 20th anniversary, our goal remains the same and we will continue to evolve and grow to suit the needs of our customers."
Mr. Bergman was joined by Mr. Paladino and Keith Drayer, Vice President & General Manager, Henry Schein Financial Services, when they ceremonymously opened the Nasdaq Stock Market to celebrate their anniversary. at https://facebook.com/henryschein.
About Henry Schein, Inc.
Henry Schein, Inc. (NASDAQ: HSIC) is a solutions company for health care professionals powered by a network of people and technology. With more than 18,000 Team Schein Members worldwide, the Company's network of trusted advisors provides more than 1 million customers globally with more than 300 valued solutions that improve operational success and clinical outcomes. Our Business, Clinical, Technology, and Supply Chain solutions help office-based dental and medical practitioners work more efficiently so they can provide quality care more effectively. These solutions also support dental laboratories, government and institutional health care clinics, as well as other alternate care sites.
Henry Schein operates through a centralized and automated distribution network, with a selection of more than 120,000 branded products and Henry Schein private-brand products in stock, as well as more than 180,000 additional products available as special-order items.
A FORTUNE 500 Company and a member of the S&P 500® and the Nasdaq 100® indexes, Henry Schein is headquartered in Melville, N.Y., and has operations or affiliates in 31 countries. The Company's sales from continuing operations reached $9.4 billion in 2018, and have grown at a compound annual rate of approximately 13 percent since Henry Schein became a public company in 1995.
For more information, visit Henry Schein at www.henryschein.com,

#### Press Release #############################

[headlines]
--------------------------------------------------------------
#### Press Release #############################
LTi Technology Solutions, Formerly Lease Team
Celebrates 30 Years in the Industry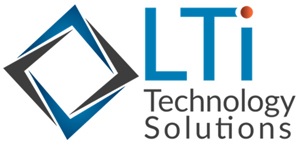 OMAHA, Neb. – LTi Technology Solutions, formerly LeaseTeam, Inc., a leader in providing software solutions for the equipment finance and leasing industry, is celebrating its 30th anniversary this year. Co-founders Randy Haug and Russ Hallberg set out in 1989 with a vision to give small to mid-size leasing companies an innovative software solution to help them manage and grow their businesses.
Over the course of the last 30 years, LTi's vision has become a reality. To this day, the LTi team is still driven by the entrepreneurial spirit of its founders, which has enabled them to push new boundaries and expand their solutions. Growing from a small niche, back-end lease management system to a leading technology solutions partner in the equipment finance industry, LTi now serves 36% of the Monitor 100. With the release of ASPIRE, LTi offers a comprehensive end-to-end lease and loan management software solution on a single, highly flexible platform. Currently, LTi's ASPIRE platform hosts 76 live customers and counting.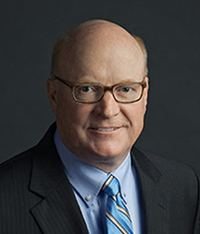 Randy Haug
Co-Founder
Reflecting on where LTi began, co-founder Randy Haug said in a recent interview, "We had to bootstrap our business to start out with, and that's why it was small when we got started, and it was perfect for us to do that." While growing a small business to the level that LTi is at today has its challenges, Randy emphasized that, "over time, with good people, you can do it."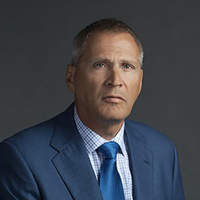 Co-founder Russ Hallberg commented, "Our strategy of establishing and developing core business functionality, that addresses the changing needs of our customers, has enabled us to foster a culture of innovation and technology excellence. Because of this focus, LTi today is more diversified than ever with solutions that solve critical business problems for over 240 customers.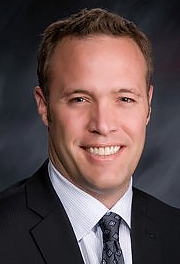 LTi President and CEO, Jeff Van Slyke, remarked: "This is an incredible milestone for any company. We have achieved this success through the hard work, passion, and dedication of the entire LTi team, past and present. Throughout 2019 and beyond, we will continue to focus on what has driven our success while evolving to meet the innovation and service demands of our customers and the industry as a whole. We are excited for the challenge and the opportunity to grow our partnerships with our customers for another 30 years."
LTi Technology Solutions invites their customers to help them celebrate this 30-year milestone by joining them in Omaha, Nebraska, from June 10-12, for their Annual Users Conference.
About LTi Technology Solutions
LTi Technology Solutions, formerly LeaseTeam, Inc., delivers cutting-edge software and services to
equipment finance companies throughout North America and the UK from our Omaha, NE,

headquarters. Backed by three decades of experience and expertise, we harness the collective intellect of our diverse team to solve critical business problems for customers every day. Our highly-configurable platform, ASPIRE, empowers users to effectively scale their business by streamlining the lease and loan transaction lifecycle. For more information, call (800) 531-5086 or visit www.ltisolutions.com.
###### Press Release ############################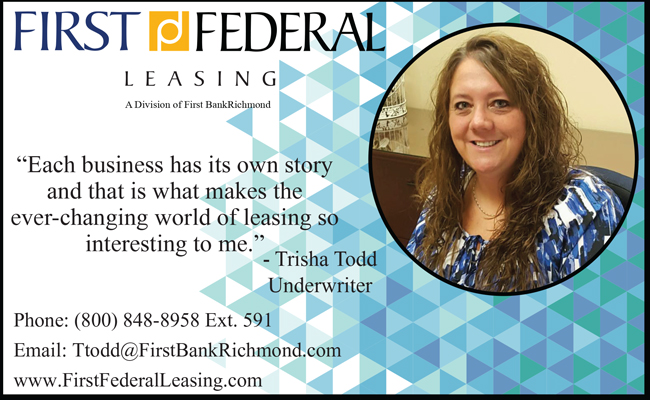 [headlines]
--------------------------------------------------------------
###### Press Release ############################
Tarry Shebesta of truPayments® to Speak on
Soft-Pull Credit Solutions at the NVLA Annual Conference
Soft-Pull Credit Solutions & Alternative Credit Bureaus,
What's It All About and How Should I Use Them
Cincinnati, OH – Tarry Shebesta, CEO of truPayments, LLC, will be speaking at the National Vehicle Leasing Association's annual Conference. The Atlantic Beach, FL event being held March 27 – 29 is a forum for industry leaders to discuss current market trends, the latest technology, legislation, and other issues affecting the vehicle leasing community.

Shebesta will be speaking on Thursday, March 28th at 2PM at the One Ocean Resort & Spa on "Soft-Pull Credit Solutions and Alternative Bureau Data" Specifically he will address:
What is a Soft-Pull Credit Bureau?
Soft-Pull Credit Types
How and when to use them
Compliance obligations
Alternatives to Trans Union, Equifax & Experian
How to work deals in "Stealth Mode"
Soft Pull, Prescreen, Pre-Qualification, Pre-Approval - these terms are gaining popularity in discussions at dealerships and lenders across the country. What do they all mean? What's the difference between them? Where are they utilized in your sales process? Where could you use them to gain a competitive advantage? What are your compliance obligations? Is there a better alternative to the big three bureaus?

Many vendors offer soft-pull solutions today but not all are created equal.

Shebesta's session, will review the terms, the technology, the opportunities, compliance obligations and most importantly, how to use them to gain an advantage over your competition.

Tarry Shebesta was selected to address the conference because of his in-depth knowledge and experience with vehicle financing and digital marketing/retailing. He currently serves on the board of the National Vehicle Leasing Association and is involved in directing his company's products DriveItNow® and tru Shop-by-PaymentTM.

"This conference is an important event for vehicle leasing professionals," says Shebesta. "Changing markets, financing and technology have made staying ahead of the competition a challenge. This conference is designed to support maximum information exchange, promote interaction among conference delegates and provide access to industry experts on issues crucial to the leasing business."

"Leaders in the automotive industry are those companies who are constantly seeking new and creative ways to be competitive. Attendees will gain industry insights, as they engage and share problem-solving ideas at the event." notes Shebesta.

More information about the event can be found here:
https://www.nvla.org/page/2019NVLAConferenceProgram

Covering the conference for Leasing News will be Leasing News Advisor Edward P. Kaye, Esq.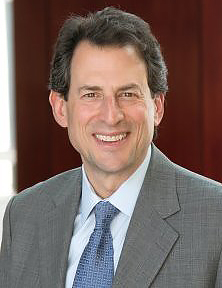 Edward P. Kaye, Esq.
Access Commercial Capital, LLC
President of Directors
The National Vehicle Leasing Association.
About truPayments®, LLC

truPayments®, LLC is a financial technology company with deep roots in eCommerce and the Automotive Industry. truPayments®, LLC is a subsidiary of Automobile Consumer Services, Inc. (ACS), a financial services and technology company based in Cincinnati, Ohio. More information at: truPayments.com

About the National Vehicle Leasing Association (NVLA)

NVLA provides educational opportunities, promotes responsible legislation and communicates with members regarding developments and trends in vehicle leasing. NVLA promotes the independent leasing industry while encouraging the highest ethical and professional standards. More information at: www.NVLA.org
#### Press Release #############################



[headlines]
--------------------------------------------------------------
Fernando's View
By Fernando F. Croce
Releases from two of the greatest living filmmakers ("Ash is the Purest White," "3 Faces") come to theaters, while new DVDs include a thoughtful biopic ("At Eternity's Gate"), poignant drama ("Shoplifters"), and a shoestring masterpiece ("Detour").
In theaters: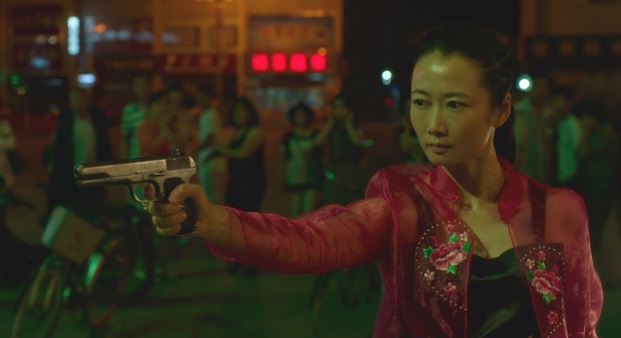 Ash is the Purest White (Cohen Media Group): China's great chronicler of changing times, director Zhangke Jia ("Mountains May Depart") delivers another remarkable mosaic of loss and fortitude with this decade-sprawling epic. Set in a vanishing mining town, the plot centers on Qiao (Zhao Tao), a local girl engaged to an underworld leader known as Brother Bin (Liao Fan). This gangland "brotherhood," like the town itself, is however experiencing the pangs of change, and Qiao ends up taking the blame for a crime in order to save her boyfriend from prison. As she returns to the outside world, she realizes she must enter a strange new reality. Pulling together many of the director's recurring themes, the film showcases Jia's profound blend of documentary and genre, heartbreak and fury. With subtitles.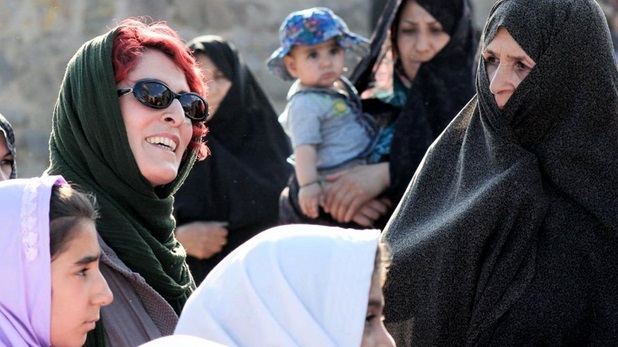 3 Faces (Kino Lorber): Ordered to stop making films in his own country, Iranian director Jafar Panahi ("This is Not a Film") continues his extraordinary run of gentle yet daring cinematic allegories. Here, he appears once again as himself, helping actress-cum-filmmaker Behnaz Jafari (also playing herself) to respond to a distress call from a young woman in a distant rural village. Traveling by car through the winding landscapes in a heartening tribute to the late Iranian master Abbas Kiarostami, Jafari and Panahi encounter several charming and humorous locals. When they discover the truth about the caller (Marziyeh Rezael), things take a serious turn. Brimming with the humor, self-reflexivity and sense of discovery that characterizes the best of Iranian film, Panahi's film is a leisurely ride worth taking. With subtitles.

Nextflix: One of the last links to the golden age of Hollywood musicals, director Stanley Donen (1924-2019) was the man behind a slew of colorful, witty, tuneful classics. So check out Netflix for his most beloved films, which include "On the Town" (1949), "Singin' in the Rain" (1952), "Seven Brothers for Seven Sisters" (1954), "Funny Face" (1957), "Charade" (1963) and "Two for the Road" (1967).
On DVD: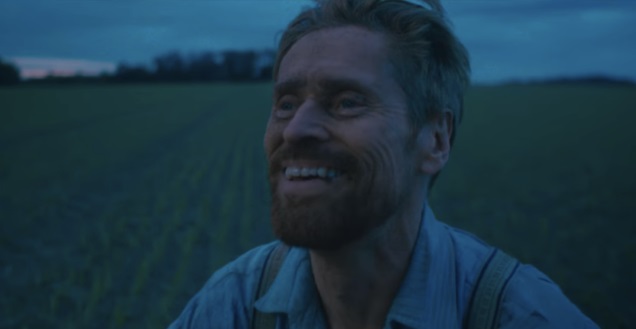 At Eternity's Gate (CBS Films): The life of the great Dutch painter Vincent Van Gogh has attracted many great filmmakers, from Vincente Minnelli to Robert Altman. Now Oscar nominee Julian Schnabel ("The Diving Bell and the Butterfly") throws his hat into the cinematic ring with this intense, impressionistic account of the final days of Van Gogh (splendidly portrayed by Willem Dafoe). While struggling for recognition for his works, the painter plods through thorny relationships with his brother Theo (Rupert Friend) and fellow painter Paul Gauguin (Oscar Isaac). Determined to avoid the fustiness of the standard period biopic, Schnabel insists on vivid, immediate impressions. Burrowing into the inspiration and torment that fueled his art, his unconventional film looks for the agony as well as the glory of the artistic process.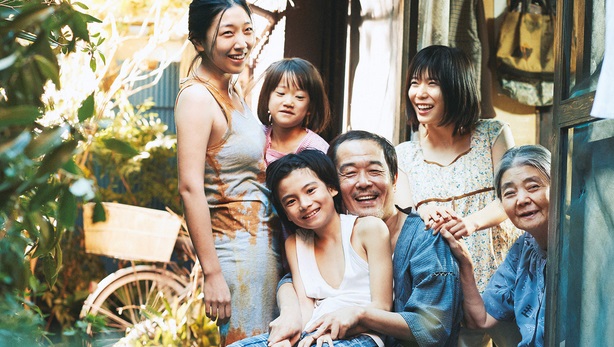 Shoplifters (Magnolia): Prolific Japanese filmmaker Hirozaku Koreeda ("Still Walking") offers one of his finest works yet with this heartrending account of an impoverished family in Tokyo. After breaking his ankle, Osamu (Lily Franky) has to leave his work at a construction site. His wife Nobuyo (Sakura Ando) works at a laundromat and resorts to filching the contents from clothes, while the youngsters they live with, Aki (Mayu Matusoka) and Shota (Kairi Jo), contribute to the meager family budget by shoplifting. A surprise addition comes when they're joined by Yuri (Miyu Sasaki), a girl with a troubled past. Finding a fragile sense of community in their hardscrabble existence, the film suggests hope in even the direst situations. Featuring the director's characteristically tranquil compassion, this is one of last year's best releases. With subtitles.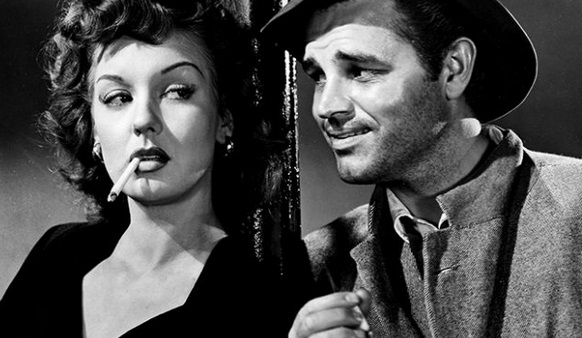 Detour (Criterion): Always one to mine for cinematic gold in Poverty-Row dross, legendary director Edgar G. Ulmer came up with his masterpiece in this zero-budget film noir classic from 1945. Al Roberts (Tom Neal) is a New York pianist who becomes determined to follow his chanteuse girlfriend Sue (Claudia Drake) to Hollywood. Doom seems to hang over Al, however, as along the way he ends up accidentally killing a driver (Edmund McDonald) and, worst of all, picks up a hitchhiker named Vera (Ann Savage). Wise to Al's dilemma and not afraid to ruthlessly exploit it, she quickly snags him in a claustrophobic game of blackmail. Working with limited resources, including seedy sets, and questionable performances, Ulmer employs them to his advantage by creating an unforgettable atmosphere of palpable desperation.
[headlines]
--------------------------------------------------------------
German Shepherd
Federal Way, Washington Adopt a Dog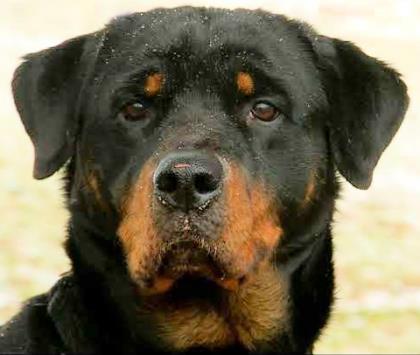 Roxie

ID #40453360
Female
Age: 1 Year, 2 months
Color: Black/White
Size: Large
Spayed
Housetrained: Unknown
Site: SPCA Cincinnati, Sharonville
Kennel 1
Intake date: 2/23/2019
ARN 3360
Stage: Available
Hello my name is Roxie and when you meet me you will be captivated by my all-around good-natured personality! I tend to be care free and laid back - I'm a sweet girl with a calm disposition. Even though I am a young dog my energy level is a bit mellow and pretty even-tempered. I walk great on a leash and I can do the sit command. Once I am comfortable with you my playful side will show! My loving side will also come out - I love being loved on and will give you lots of kisses! I will make a great companion dog - I just go with the flow! I do need to be the Queen of my castle - no kids and no other dogs please!
So please spend some time with me to see if we are a perfect match!
- Adult home only - No kids!
- No other dogs
SPCA Cincinnati
11900 Conrey Road
Cincinnati, Ohio 45249
513 - 247 - 2026
info@spcacincinnati.org
Hours: Open Daily from 12 Noon - 6pm
To Find a Specific Breed near where you live,
from more than 17,000 animal shelters & rescues:
https://www.adoptapet.com/
[headlines]
--------------------------------------------------------------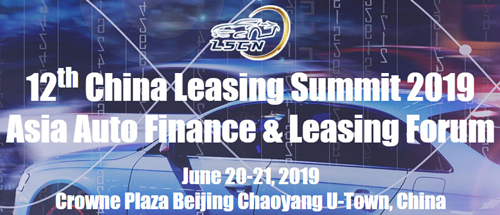 Authoritative interpretation of relevant government policies in China, and industry report revealing business development trends
Insights into product diversity and business innovation for new energy vehicles , new & second-hand auto, commercial vehicles and fleet management
Exploration of Al and cutting-edge auto-finance technology
Information on optimizing auto industry financing channels and risk management, for sustainable business development
In-depth analysis of emerging trends and profitability within the auto rental, auto finance, and finance leasing sectors
Detailed look at business channels for enhancing off-line operations in the wake of new retail models
Firsthand experiences related to "human-auto-ecosystem" models, and the trend toward industry and consumption upgrading
Study into the integration of auto finance with vehicle insurance/extended warranty
Opportunity to identify potential partners and boost your business in China
Full Information:
http://www.duxes-leasing.com/lease-cn12/index.html
[headlines]
--------------------------------------------------------------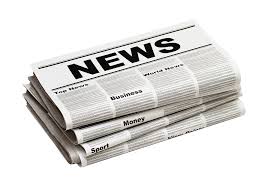 News Briefs----
JBanks seek Congress' help to block FinTech path
to 'industrial' charters
https://www.rollcall.com/news/congress/banks-seek-congress-help-block-fintech-path-industrial-charters
Edmunds: Used Sales on Track for New Record
Record Number of Lease Returns This Year
https://www.autoremarketing.com/retail/edmunds-used-sales-track-new-record
Doomed Boeing Jets Lacked 2 Safety Features
That Company Sold Only as Extras
https://www.nytimes.com/2019/03/21/business/boeing-safety-features-charge.html
[headlines]
--------------------------------------------------------------


You May Have Missed---
Labrador Retriever Named the Most Popular Dog Breed
for 28th Consecutive Year
https://people.com/pets/labrador-retriever-most-popular-dog-breed/
[headlines]
--------------------------------------------------------------
Spring Poem
Spring Vow

by Larissa Shmailo

We will love like dogwood.
Kiss like cranes.
Die like moths.
I promise.
[headlines]
--------------------------------------------------------------

Sports Briefs---

49ers still have cash to spend after free-agency signings
https://49ers.pressdemocrat.com/49ers-still-have-cash-to-spend-after-free-agency-signings/
John Lynch believes free agency has set 49ers up for NFL draft
http://www.theredzone.org/Blog-Description/EntryId/75709/John-Lynch-believes-free-agency-has-set-49ers-up-for-NFL-draft
Raiders' lease for Coliseum gets final approval
https://www.sfgate.com/sports/article/Raiders-lease-for-Coliseum-gets-final-approval-13706947.php
Colin Kaepernick's collusion settlement was reportedly
less than $10 million — far less than what people believed
https://www.sfgate.com/technology/businessinsider/article/Colin-Kaepernick-accuses-NFL-owners-of-collusion-12280293.php
[headlines]
--------------------------------------------------------------


California Nuts Briefs---
Wall Street finds Levi's a good fit
https://www.sfchronicle.com/business/article/Pants-on-fire-Levi-s-soars-in-IPO-13706082.php
Pentagon discloses military projects in California
that it could tap for Trump's wall
https://www.latimes.com/politics/la-na-pol-military-funding-wall-20190318-story.html
Ex-Oakland Tribune publisher and actor Joseph W. Knowland dies
https://www.sfchronicle.com/bayarea/article/Ex-Oakland-Tribune-publisher-and-actor-Joseph-W-13707356.php?src=hp_totn

[headlines]
--------------------------------------------------------------



"Gimme that Wine"

http://www.youtube.com/watch?v=EJnQoi8DSE8
Vintage Wine Estates buys Laetitia Vineyard & Winery
on California Central Coast
https://www.northbaybusinessjournal.com/northbay/sonomacounty/9409274-181/vintage-wine-estates-laetitia-acquisition
North Coast wine grape season off to delayed start
after wet, cool winter
https://www.northbaybusinessjournal.com/northbay/napacounty/9406243-181/napa-wine-grape-bud-break
Champagne Shipments to U.S. Increase for Sixth Consecutive Year
https://www.winebusiness.com/news/?go=getArticle&dataId=211129
Small wineries underpin Northwest industry's growth
https://www.winebusiness.com/news/?go=getArticle&dataId=211091
2018 Sommelier Contest Winners Announced
by Conegliano Valdobbiadene Prosecco Superiore D.O.C.G.
https://www.winebusiness.com/news/?go=getArticle&dataId=211074
Can This Millionaire Wine Mogul Turn a San Francisco
Island Into a Hipster Napa Alternative?
https://www.thedailybeast.com/can-dave-phinney-millionaire-wine-mogul-turn-a-san-franciscos-mare-island-into-a-hipster-napa-alternative
Walla Walla "Springs" to Life With the Changing of the Seasons
https://www.winebusiness.com/news/?go=getArticle&dataId=211076
Free Wine App
https://www.nataliemaclean.com/mobileapp/

Wine Prices by vintage
http://www.winezap.com
http://www.wine-searcher.com/
US/International Wine Events
http://www.localwineevents.com/
Leasing News Wine & Spirits Page
http://two.leasingnews.org/Recommendations/wnensprts.htm
[headlines]
----------------------------------------------------------------
This Day in History

1455 – The Gutenberg Bible became the first printed book…ever! The Latin language Bible was printed in Mainz, Germany. Johann Gutenberg holds the distinction of being the inventor of the movable-type printing press which was used in the production of this Bible
1526 - The first North American Slave Revolt: Nearly 40 years before the first permanent European settlement in North America, Spanish explorers bring enslaved Africans to what are now the Carolinas. The Africans escape in what is the first recorded slave revolt in North America. In 1501, Spanish settlers brought slaves from Africa to Santo Domingo, Dominican Republic. There was a slave revolt in 1522 on the Caribbean island of Hispaniola, which now comprises Haiti and the Dominican Republic. Most of Columbus' bounty were Indian slaves as this was large commerce for basically "free labor." In 1562, John Hawkins, the first Briton to take part in the slave trade, makes a huge profit hauling human cargo from Africa to Hispaniola.
1619 - Africans brought to Jamestown are the first slaves imported into Britain's North American colonies. Like indentured servants, they were probably freed after a fixed period of service.
http://www.nationalgeographic.com/features/99/railroad/tl.html
1621 - A peace treaty and defensive alliance between the Wampanog Indians, led by Chief Massassoit, and the Pilgrims was concluded at Strawberry Hill, Plymouth, Mass. Arranged by Squanto, an English-speaking Indian, it was one of the earliest recorded treaties between Europeans and Indians in North America. Squanto had been kidnapped and sold as a slave in Spain. He escaped to England, where he learned English, and lived in Newfoundland for a time before returning to Massachusetts in 1619.
http://www.night.net/thanksgiving/massasoit-treaty.html
1622 - The Powhatan Confederacy massacred 350 colonists in Virginia, a quarter of the population. On Good Friday, over 300 colonists in and around Jamestown were massacred. The massacre was led by the Powhatan chief Opechancanough and began a costly 22-year war against the English. Opechancanough hoped that killing one quarter of Virginia's colonists would put an end to the European threat. The result of the massacre was just the opposite, however, as English survivors regrouped and pushed the Powhatans far into the interior. Opechancanough launched his final campaign in 1644, when he was nearly 100 years old and almost totally blind. He was then captured and executed. In 1644, another Indian uprising, led by Opechancanough, threatened Jamestown, but was surprised by the colonists and resulted in a treaty which forced the Indians to cede additional territory and effected a peace until 1675. Remains of the successful English settlement were found in 1996, including wood stains showing where the original wall was, the skeleton of a settler, and glass beads used for trading with the local Indians.
1630 - The first legislation prohibiting gambling was enacted in Boston, Massachusetts.
1713 - The Tuscarora War ended with the fall of Fort Neoheroka, effectively opening up the interior of North Carolina to European colonization. The conflict was between the British, Dutch, and German settlers and the Tuscarora Native Americans after nearly 50 years of peaceful co-existence. The Europeans enlisted the Yamasee and Cherokee as Indian allies against the Tuscarora, who had amassed several allies themselves. This was considered the bloodiest colonial war in North Carolina. Defeated, the Tuscarora signed a treaty with colonial officials in 1718 and settled on a reserved tract of land in what became Bertie County. After their defeat, most of the Tuscarora migrated north to New York where they joined their Iroquoian cousins, the Five Nations of the Iroquois Confederacy. They were accepted as the sixth nation. Their chief said that Tuscarora remaining in the South after 1722 were no longer members of the tribe.
1765 - Britain enacted a requirement to buy revenue stamps – "The Stamp Act" - for every pair of dice, every pack of playing cards, and every newspaper, document, and pamphlet. The purpose of the tax was to raise funds to pay for the upkeep of the British army in America. Colonists mounted a sustained boycott of British goods until the tax was repealed.
1790 - Thomas Jefferson became the first U.S. Secretary of State.
1794 - Congress banned U.S. vessels from supplying slaves to other countries.
1812 - Birthday of Stephen Pearl (d. 1886), author, born in Templeton, Massachusetts. He was an ardent abolitionist, and in 1839, moved to Texas, where he converted many of the slave-owners, who were also large land-owners, by showing them that they would become rapidly rich from the sale of land if immigration were induced by throwing the country open to free labor. Here he acquired considerable wealth in the practice of his profession. He also had a dedicated following around a "universal" philosophy and language.
http://www.famousamericans.net/stephenpearlandrews/
1820 - Naval hero Stephen Decatur died from a duel. One of Decatur's colleagues, Commodore James Barron had been the subject of scandal in 1807 when he commanded the frigate Chesapeake and failed to prepare it for battle to British warship Leopold. Barron's disgraceful defeat lead to his court martial in 1808. One of Decatur's naval duties was to sit on the trial of Barron's court martial. Although Decatur and Barron had been friends, Decatur agreed to a verdict that expelled Barron from the Navy for five years. This event began the thirteen year dispute that would end on the dueling grounds in Maryland. Barron was overseas at the end of his five year expulsion from the Navy and did not return to help defend his country during the War of 1812. Upon Barron's return to the United States in December 1818, Decatur challenged his absence during the war. In his defense, Barron claimed he had no money, and therefore could not get back to his country. Back and forth over four years, letters were written and both men stood their ground. Eventually, the quarrel became a fatal battle of honor.
Although dueling was illegal in the city of Washington, it was still common for naval officers to challenge one another. Commodore Stephen Decatur and Commodore James Barron met on the dueling ground in Bladensburg, Maryland. Both men were shot, but Decatur was mortally wounded. He was brought back to his home on Lafayette Square and died several hours later. The nation mourned the death of a great naval hero.
http://www.decaturhouse.org/museum/history2.htm
1842 - Publisher/abolitionist Josiah Warren (1798-1874) opens 2nd Time Store in New Harmony. Warren founded several "equity" stores, founded three utopian colonies, and wrote "True Civilization." These stores based sales on the hours of labor and worked on the trade of these goods for the time of labor, utilizing a "clock" formula. He is considered America's first anarchist.
http://www.famousamericans.net/josiahwarren/
http://www.kat.gr/kat/history/Txt/Gl/Anarchism/JosWarren.htm
http://faculty.evansville.edu/ck6/bstud/warren.html
http://faculty.evansville.edu/ck6/bstud/nh.html
1862 - The Confederate cruiser Oneto, built in England, sailed from Liverpool, England, bound for the Bahamas. The ship was transferred to Captain John Newland Maffitt of the Confederate Navy. He is considered one of the best known naval commanders of the Confederate Navy. The guns and stores were sent in another ship that followed. Maffitt organized blockade-running operations from the West Indies. The high point of his career, however, was his captaincy of the commerce-raider C.S.S. Florida. In only two cruises, Maffitt took 57 prizes, wreaking over $4 million worth of damage to Union shipping. Reassigned to blockade-running in 1863, Maffitt continued to baffle Yankee captains and bring vital military cargoes into Southern ports until nearly the end of the war. Maffit was a true Naval hero known for his ingenuity, courage, seamanship and high-spirited leadership.
http://nautarch.tamu.edu/PROJECTS/denbigh/Maffitt.htm
http://www.csnavy.org/jnm.htm
http://www.civilwar-photos.com/monthly.htm
http://www.history.navy.mil/photos/pers-us/uspers-m/j-maffit.htm
http://www.amazon.com/exec/obidos/ASIN/0872499863/
inktomi-bkasin-20/ref%3Dnosim/104-0082188-8675910
1871 - In North Carolina, William W. Holden became the first governor of a US state to be removed from office by impeachment. Appointed by President Andrew Johnson in 1865 for a brief term, and then elected in 1868, serving until 1871, he was the leader of the state's Republican Party during Reconstruction. The main charges against Holden were related to the rough treatment and arrests of North Carolina citizens by state militia officer Col. George W. Kirk during the enforcement of Reconstruction civil rights legislation. Holden had formed the state militia to respond to the assassination of a Republican senator, the lynching of Wyatt Outlaw, an African-American police officer, and numerous attacks by the KKK. After the Democratic Party regained majorities in both houses of the state legislature in 1870, he was impeached and convicted on six of the eight charges against him by the Democrats of the North Carolina Senate in straight party-line votes. In 2011, Holden was posthumously pardoned by the North Carolina Senate.
1872 - The State of Illinois was the first to pass a law banning sex discrimination in employment: "no person shall be precluded or debarred from any occupation or employment (except military) on account of sex." 100 years later, the Senate passed the passed a law to prohibit sex discrimination, but it never received the necessary votes to become law. Ironically, only 35 states ratified the 1972 amendment. Among the ones that ironically did not were Illinois, Alabama, Arizona, Arkansas, Florida, Georgia,
Louisiana, Mississippi, Missouri, Nevada, North Carolina, Oklahoma, South Carolina, Utah, and Virginia.
1874 - The Young Men's Hebrew Association originated in the 1840s as the Young Men's Hebrew Literary Association. The first YMHA opened in Baltimore, MD, in 1854, but was unsuccessful. The first permanent YMHA was founded this day in 1874 by a group of German-Jewish businessmen and professionals headed by Dr. Simeon Newton Leo. The first president was Lewis May. A second club was started in Philadelphia in 1875.
1882 - The Edmunds Act is passed by Congress making polygamy a felony offense, disenfranchising polygamists and barring them from public office. Apparently the only US law to deprive citizens of their civil rights without trial. More than 1,300 men were imprisoned under the terms of this measure. It was specifically enacted to halt the growth of the Mormon religion in Utah.
http://www.u-s-history.com/pages/h734.html
http://www.vermonthistory.org/educate/Edmunds/gEdmunds.HTM
1887 - Leonard "Chico" Marx (d. 1961) was born in NYC. He was the oldest of the Marx Brothers. In addition to his work as a performer, he played an important role in the management and development of the act, at least in its early years.
1893 - The first women's collegiate basketball game was played at Smith College at Northampton, MA. Senda Berenson, then Smith's director of physical education and "mother of women's basketball," supervised the game, in which Smith's sophomore team beat the freshman team 5-4.
1899 - Ruth Page (d. 1991) was born at Indianapolis, IN. American dancer and choreographer. She was a leading figure in Chicago dance with the Lyric Opera of Chicago, the Chicago Opera Ballet and the Chicago Ballet.
http://www.ruthpage.com/
1907 - Trumpeter player Rex Stewart (d. 1967) was born in Philadelphia. http://www.dnai.com/~lmcohen/BOOKS/dc801590.htm
1908 - Birthday of Louis L'Amour (d. 1988), Jamestown, ND. American writer of western fiction. After the 1950s, L'Amour published, at the peak of his career, several westerns a year. Best known is "Hondo."
http://www.kirjasto.sci.fi/lamour.htm
1912 – Character actor Karl Malden (d. 2009) was born Mladen George Sekulovich in Chicago. He was in such classic films as "A Streetcar Named Desire," for which he won the Academy Award for Best Supporting Actor, "On the Waterfront" and "One Eyed Jacks." Malden later played in high-profile Hollywood movies such as "Baby Doll," "How the West Was Won," and "Patton." He starred with a young Michael Douglas as Lt. Mike Stone in the 1970s TV crime series "The Streets of San Francisco." Douglas freely credited Malden for the fame Douglas has received as an actor.
1920 – James Brown (d. 1992) who played Lt. Rip Masters in "The Adventures of Rin Tin Tin," was born in Desdemona, TX.
1920 - A spectacular display of the Northern Lights was visible as far south as Bradenton, FL, El Paso, TX, and Fresno, CA. At Detroit, MI, the display was described "so brilliant as to blot out all stars below first magnitude".
1931 - Yesterday was James T. Kirk's birthday; today is William Shatner's birthday, Montreal, QC, Canada.
1936 - Great floods were at their crest on rivers from Maine to Ohio. Pittsburgh, Pennsylvania reached 6.1 feet, Harrisburg hit 3.5 feet, and Hartford hit 8.6 feet, a depth greater than ever before. 107 lives were lost and damage was placed at $270 million.
1943 - Singer/guitars/song writer George Benson was born in Philadelphia. Benson began as a jazz guitarist, playing and recording with organist Brother Jack McDuff, and recording a series of mainstream jazz LPs on his own for several labels. In 1975, Benson signed with Warner Brothers, where he was encouraged to sing. The result was "Breezin'," which became the biggest-selling jazz album of all time. His hit singles, all vocals in the Stevie Wonder and Donny Hathaway mold, include "On Broadway," "This Masquerade," "Give Me the Night" and "Turn Your Love Around."
1943 - Birthday of Keith Relf (d. 1976), vocalist, guitarist and harmonica player with the legendary British band, the Yardbirds, was born in Richmond, England. The group gave birth to three major guitar heroes of the 1960's - Eric Clapton, Jeff Beck and Jimmy Page. For his part, Relf is credited with being one of the first to use guitar feedback. After the Yardbirds broke up in 1968, Relf and another member of the group, Jim McCarty, formed a duo called Together. Relf then organized a classical rock band, Renaissance, and a heavy rock group, Armageddon. In 1976, Keith Relf was found dead in his London home with a guitar in his hands. He had died of an electric shock.
1945 - Top Hits
A Little on the Lonely Side - The Guy Lombardo Orchestra (vocal: Jimmy Brown)
Accentuate the Positive - Johnny Mercer
My Dreams are Getting Better All the Time - The Pied Pipers
There's a New Moon Over My Shoulder - Jimmie Davis
1948 - Andrew Lloyd Webber birthday, London, England. Composer of such smash musicals as "Jesus Christ, Superstar," "Evita," "Cats," "Phantom of the Opera," "Starlight Express" and "Aspects of Love." Webber, the son of a composer, studied music at the Guildhall School and the Royal College, as well as attending Oxford. With lyricist Tim Rice, Webber was asked to write a children's show for EMI Records. The result was a version of an Old Testament story, "Joseph and the Amazing Technicolor Dreamcoat," which was a moderate success. With manager David Lands underwriting their efforts, Webber and Rice started work on a rock opera, "Jesus Christ, Superstar," which tells the story from the viewpoint of children who might have known Christ. The recording of the opera was released on two LP's in October, 1970, and four years later had sold 5.5 million copies. "Jesus Christ, Superstar" opened on Broadway in 1971 and in London a year later. A film version, directed by Norman Jewison, was made in 1973.
1953 - Top Hits
Till I Waltz Again with You - Teresa Brewer
Don't Let the Stars Get in Your Eyes - Perry Como
Doggie in the Window - Patti Page
Kaw-Liga - Hank Williams
1955 - Disc Jockey Alan Freed joins the staff of Coral records as an A&R man. His two year deal calls for him to work with Coral's parent Company, Decca, as a producer.
1956 - Sammy Davis, Jr. starred in the play, "Mr. Wonderful," in New York City. The critics were unkind, saying that they didn't care for the production. Audiences, however, gave it 'thumbs up' and the show went on to be one of Broadway's more popular musicals, catapulting Davis into the limelight. He appeared with Frank Sinatra in Las Vegas, as Sinatra was also making a comeback, having won the Academy Award in 1954 as best supporting actor in "From Here to Eternity." They became fast friends. The public black and white relationship was ahead of its time.
1956 - Perry Como became the first major TV variety show host to book a rock and roll act on his program. The 'Incomparable Mr. C.' booked Carl Perkins for the show and Perkins sang "Blue Suede Shoes."
1958 - Movie producer Mike Todd and three other passengers were killed when the Lockheed Lodestar aircraft they were in exploded while in midair. Mike Todd was Elizabeth Taylor's third husband, and she took his untimely death very hard. It was reported that Taylor had planned to be on board as well, but her husband discouraged her from the trip due to an illness she was getting over. Todd produced the Oscar-winning movie from two years earlier, "Around the World in 80 Days," and introduced innovative methods of filming to the industry.
1958 - At the urging of his mother, Hank Williams, Jr. makes his stage debut in Swainsboro, Georgia. He is the eight-year-old son of the late country singer (who passed away New Year's Day, 1953) and his wife, Audrey Williams. It would take years and a near-fatal accident before he could develop a style of his own and come to terms with being the son of one of country music's greatest performers
1960 - The first patent for a laser (light amplification by stimulated emission of radiation) granted to Arthur Schawlow and Charles Townes. Schawlow shared the 1981 Nobel Prize in Physics with Nicolaas Bloembergern and Kai Siegbahn for his work on lasers. He also was married to Townes' sister. He then took a position with Townes at the physics department of Columbia University in the fall of 1949. Schawlow coauthored "Microwave Spectroscopy" (1955) with Townes. Also with Townes, they prepared a much disputed, by Gordon Gould, laser patent filed by Bell Labs in 1958. Townes was known for his work on the theory and application of the maser, on which he got the fundamental patent, and other work in quantum electronics connected with both maser and laser devices. He shared the 1964 Nobel Prize in Physics with Nikolay Basov and Alexander Prokhorov.
1961 - Top Hits
"Surrender" - Elvis Presley
"Where the Boys Are" - Connie Francis
"Dedicated to the One I Love" - The Shirelles
"Don't Worry" - Marty Robbins
1961 - Industrial designer Raymond Loewy made this sketch of a futuristic sports car at the request of Sherwood Egbert, the recently appointed president of the ailing Studebaker Corporation. Egbert charged Loewy to design a new car bold enough to capture the popular imagination and boost the company's sagging fortunes. Loewy and his team of designers produced a prototype in record time, and the Avanti debuted in the spring of 1962 to rave reviews. My parents liked it so much they sold their Olds to get a red Avanti. http://memory.loc.gov/ammem/today/mar22.html
1962 - The play, "I Can Get It For You Wholesale", opened on Broadway. It featured a 19-year-old named Barbara Streisand. She stopped the show at the famed Shubert Theatre in New York City. Streisand starred as Miss
fact almost entirely based on improved pitching, and not by any better hitting. The pitching staff, which was the second worst in the National League in the first half, was the stingiest over the second half, leading to their tremendous record and ability to catch an excellent Brooklyn team down the stretch."
1963 - "Our Day Will Come" by Ruby and The Romantics topped the Billboard Hot 100.
1966 - Sopwith Camel appears at the Marmelstein. Audiences kept coming back for more of Barbara for 300 performances.
1962 - A former member of the New York Giants, requesting anonymity, revealed that Bobby Thomson's home run in the 1951 National League playoffs against the Brooklyn Dodgers – the "Shot Heard 'Round the World" - was helped by a sign-stealing clubhouse spy. The spying is claimed to have gone on for the last three months of the season. Thomson, along with former Giants manager Leo Durocher, vehemently denied that he received help, but a source close to the team confirmed the spy operation. Wiki: "At the urging of manager Leo Durocher, coach Herman Franks, a catcher in his 11-year Major League career, took a seat behind the scoreboard and watched the opposite catcher's signals through a telescope. Using an electric buzzer, he relayed what he saw through an electrical signal to the dugout, where the Giants' batter would be informed of what pitch was coming. According to the book "The Echoing Green" that revealed the scheme, the system was installed on July 20. What is known is that the Giants were nearly unbeatable at home after that date closing the season with a 37-7 record. However, before one jumps to the conclusion that they "stole" the pennant through this devious tactic, it should also be noted that they were also a tremendous team on the road, and that their improvement between the first part of the season was in Matrix in the San Francisco Marina District.
1967 - McNERNEY, DAVID H., Medal of Honor
Rank and organization: First Sergeant, U.S. Army, Company A, 1st Battalion, 8th Infantry, 4th Infantry Division. Place and date: polei Doc, Republic of Vietnam, 22 March 1967. Entered service at: Fort Bliss, Tex. Born: 2 June 1931, Lowell, Mass. Citation: 1st Sgt. McNerney distinguished himself when his unit was attacked by a North Vietnamese battalion near polei Doc. Running through the hail of enemy fire to the area of heaviest contact, he was assisting in the development of a defensive perimeter when he encountered several enemy at close range. He killed the enemy but was painfully injured when blown from his feet by a grenade. In spite of this injury, he assaulted and destroyed an enemy machinegun position that had pinned down 5 of his comrades beyond the defensive line. Upon learning his commander and artillery forward observer had been killed, he assumed command of the company. He adjusted artillery fire to within 20 meters of the position in a daring measure to repulse enemy assaults. When the smoke grenades used to mark the position were gone, he moved into a nearby clearing to designate the location to friendly aircraft. In spite of enemy fire he remained exposed until he was certain the position was spotted and then climbed into a tree and tied the identification panel to its highest branches. Then he moved among his men readjusting their position, encouraging the defenders and checking the wounded. As the hostile assaults slackened, he began clearing a helicopter landing site to evacuate the wounded. When explosives were needed to remove large trees, he crawled outside the relative safety of his perimeter to collect demolition material from abandoned rucksacks. Moving through a fusillade of fire he returned with the explosives that were vital to the clearing of the landing zone. Disregarding the pain of his injury and refusing medical evacuation 1st Sgt. McNerney remained with his unit until the next day when the new commander arrived. First Sgt. McNerney's outstanding heroism and leadership were inspirational to his comrades. His actions were in keeping with the highest traditions of the U.S. Army and reflect great credit upon himself and the Armed Forces of his country.
1967 - Elvis Presley begins filming his 25th movie, "Clambake," in Los Angeles.
1967 - The Who make their US stage debut, performing at the Paramount Theater in New York City.
1969 - UCLA defeated Purdue 92-72 to win the National Collegiate Athletic Association (NCAA) men's basketball championship. The Bruins were the first team to win three consecutive championships -- all under legendary head coach John Wooden. UCLA went on to dominate the college basketball title through the 1973 season..
1969 - Top Hits
"Dizzy" - Tommy Roe
"Traces" - Classics IV featuring Dennis Yost
"Indian Giver" - 1910 Fruitgum Co.
"Only the Lonely" - Sonny James
1972 - The Senate passed the 27th Amendment, prohibiting discrimination on the basis of sex, sending it to the states for ratification. Hawaii led the way as the first state to ratify and by the end of the year, 22 of the required states had ratified it. On Oct 6, 1978, the deadline for ratification was extended to June 30, 1982, by Congress. The amendment still lacked three of the required 38 states for ratification. This was the first extension granted since Congress set seven years as the limit for ratification. The amendment failed to achieve ratification as the deadline came and passed and no additional states ratified the measure.
http://www.equalrightsamendment.org/
1972 - The Yankees trade first baseman Danny Cater to the Red Sox for lefty reliever Albert Walter Lyle. Over the next seven years, Sparky will pitch in 420 games in relief with 57-40 record and a 2.41 ERA notching 141 saves as he helps the Bronx Bombers to appear in three World Series, winning two. A three-time All-Star, he won the American League Cy Young Award in 1977, the first relief pitcher ever so honored in the AL. He led the in saves in 1972 and 1976. In only a move George Steinbrenner could make, right after Lyle won the Cy Young, he signed free agent Goose Gossage and Lyle was traded to Texas after the 1978 season and the 1978 World Series in which he did not appear. Teammate Graig Nettles: "He went from Cy Young to sayonara."
1975 - Barry Manilow makes his first US television appearance, performing "Mandy" and "It's A Miracle" on ABC-TV's American Bandstand.
1975 - Frankie Valli's "My Eyes Adored You" hits #1.
1976 - Presidential candidate Jimmy Carter tells the audience at the National Association of Record Merchandisers' Scholarship Foundation Dinner that Bob Dylan, the Grateful Dead, Led Zeppelin and other bands inspired him while working late nights when he was the Governor of Georgia. To prove he would never lie to them, he quoted lines from the Beatles' "Yesterday" and Dylan's "Blowin' in the Wind.
1977 - A blockbuster coastal storm lashed New York and New England. Norfolk, Connecticut was buried under 33 inches of snow. 24 inches was reported at Pittsfield, Massachusetts and 18 inches piled up at Gardner, Massachusetts. Snow amounts exceeded 30 inches in the Catskills in southeastern New York. 3 to 5 inches of rain deluged south coastal New England and wind gusts reached 60 to 90 mph. A 450 foot radio tower in Framingham, Massachusetts was toppled by the high winds.
1977 - Top Hits
Love Theme from "A Star is Born" (Evergreen) - Barbra Streisand
"Fly like an Eagle" - Steve Miller
"Rich Girl" - Daryl Hall & John Oates
"Southern Nights" - Glen Campbell
1977 - Comedienne Lily Tomlin made her debut on Broadway, as "Lily Tomlin on Stage" opened in New York.
1977 - Stevie Wonder releases the single, "Sir Duke." The tune was a tribute to Duke Ellington and would spend 3 weeks at #1
1977 - The John Denver TV special, "Thank God, I'm A Country Boy" aired on ABC-TV. Guests included Johnny Cash, Glen Campbell and Roger Miller.
1982 - Diana Ross' first solo album for RCA, "Why Do Fools Fall in Love," goes platinum less than three months after its release.
1985 - Top Hits
"Can't Fight This Feeling" - REO Speedwagon
"The Heat is On" - Glenn Frey
"Material Girl" - Madonna
"Crazy for Your Love" – Exile
1988 - Rain and high winds battered the Northern Pacific Coast Region, with wind gusts to 78 mph at Ocean Shores, WA. The high winds uprooted trees and down power lines. Ten cities in the northeastern U.S. reported new record low temperatures for the date. Eight cities in the central U.S. reported record highs. Southerly winds gusting to 60 mph helped push the mercury at Ottumwa, IA to a record warm reading of 83 degrees 1989 - Dick Clark announces he'll no longer host "American Bandstand," ending a 33-year run.
1989 - Six cities in the Great Lakes Region, and three in southern Texas, reported new record low temperatures for the date, including Alpena, MI with a reading of 9 above zero, and Brownsville, TX with a reading of 38 degrees.
1990 - A surge of arctic air kept temperatures in the teens and 20s during the day in the north central U.S., and heavy snow fell over parts of Montana. Record warmth was reported in the western U.S., and in Alaska. Phoenix, AZ reported a record high of 94 degrees, and the town of Barrow, located along the arctic coast of Alaska, reported a record high of 20 degrees.
1991 - At Sotheby's in NYC, a 1909-10 baseball card in mint condition of Honus Wagner sold for $451,000, with the 10% auction house premium. Ice hockey legend Wayne Gretzky and Los Angeles Kings owner Bruce McNall purchased the rare card. On the same day, a 1952 Topps card of Mickey Mantle sold for $49,500, tripling the pre-auction estimate, while a baseball signed by 12 players at the 1939 Baseball Hall of Fame induction ceremony, sold for $20,900.
1993 – Intel shipped the first Pentium chips (80586), featuring a 60 MHz clock speed, 100+ MIPS, and a 64-bit data path.
1999 - Top Hits
"Believe" - Cher
"Heartbreak Hotel" - Whitney Houston Feat. Faith Evans
"Angel of Mine" - Monica
"I Still Believe" - Mariah Carey
2011 - South Dakota Governor Dennis Daugaard signed an abortion bill that requires women to undertake counseling and wait 72 hours, the longest period in the U.S.
2014 - Mt. Gox, the Bitcoin exchange that filed for bankruptcy, announced that it found 200,000 of the 800,000 missing bitcoins belonging to customers. The missing bitcoins were overlooked because they had been stored in an older format in a 'wallet' presumed to be empty.
NCAA Basketball Champions:
1958 - Kentucky
1969 - UCLA
-------------------------------------------------------------

SuDoku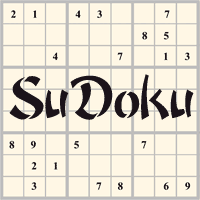 The object is to insert the numbers in the boxes to satisfy only one condition: each row, column and 3x3 box must contain the digits 1 through 9 exactly once. What could be simpler?
http://leasingnews.org/Soduku/soduko-main.htm
--------------------------------------------------------------

Daily Puzzle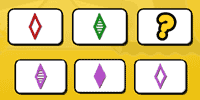 How to play:
http://www.setgame.com/set/puzzle_frame.htm
Refresh for current date:
http://www.setgame.com/set/puzzle_frame.htm
--------------------------------------------------------------


http://www.gasbuddy.com/
http://www.gasbuddy.com/GB_Map_Gas_Prices.aspx
http://www.gasbuddy.com/GB_Mobile_Instructions.aspx
--------------------------------------------------------------

Weather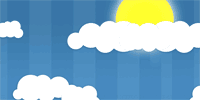 See USA map, click to specific area, no commercials
--------------------------------------------------------------

Traffic Live---
Real Time Traffic Information
You can save up to 20 different routes and check them out with one click,
or type in a new route to learn the traffic live
--------------------------------