Bank Beat
by Christopher Menkin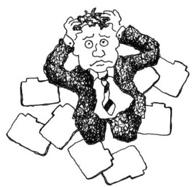 2020
Former Enloe Bank President Pleads Guilty
to Setting a Fire to Hide Theft from the Bank

First FDIC Bank to Fail this Year
Ericson State Bank, Ericson, Nebraska
2019
Fourth FDIC Insured Bank to Fail this Year
City National Bank of New Jersey
Resolute Bank, Maumee, Ohio, Fails
3rd FDIC Insured Bank to Fail This Year

Louisa Community Bank, Louisa, Kentucky
Second FDIC Bank to Fail This Year
Fire and fraud: The mystery of a small Texas bank
that became the nation's first failure in years

2017
Bank Failure in Chicago
No Reason Stated re: Why it was Closed? Numbers good

Bank Sr. VP Indicted on 33 Counts of Loan Fraud

Former Bank Vice President Guilty Of Identity Theft & Fraud

Bank President & Vice-President Sentenced
Most Costly Bank Failure Since Financial Crisis
Cleanup by FED Estimated at $1 Billion

Milwaukee, Wisconsin 119 Branch Bank Failure
Only 12 Branches Will Re-Open

Failed Minority Chicago Bank Seaway Gets New Owner

Look Out! Time for Community Banks
South Side Chicago, Two Black Owned Banks Closed
Remaining One Bailed Out Last Year

First Bank to Fail in 2017
Harvest Community Bank, New Jersey

2016
Banks Getting More Involved in Alternate Financing

Allied Bank, Mulberry, Arkansas Tier 1 Capital 1.8%

Long Time Tiny Community Bank Fails in Georgia
Big Banks Lose Near Half a Trillion Dollars

America's Biggest Bank Just Proved
the Economy Has Plenty of Fuel

The largest bank failure of the year
First FDIC Insured Bank to Fail in 2016

Second Bank Failure of the Year


2015
With big-bank earnings, attention turns
to rates, credit and global pressures
FDIC-Insured Institutions Earn $40.4 Billion 3rdQ
Banks Closed More Branches Than They Have Opened
Since 2006, the Difference is 1,443 less
The Future of the Bank Branch Is in Trouble
Chart — here's why

Real Estate Loans Take Georgia Bank Down
Steered by Real Estate-Oriented Board of Directors

Small Washington Bank Fails
Even After 2012 Equity Infusion

Community Bank Earnings Rise 12 Percent
to $5.3 Billion, FDIC Reports
Credit unions adding branches to satisfy demand
Severe Bank Enforcement Down in 2015

Big-bank settlement tab climbs over $132 Billion

Largest 100 Banks in the World, March 31, 2015
Asian-American Bank Fails in Colorado
Cause: SBA Loans/International Business
Highest-Paid US Bank CEOs in 2014
Jamie Dimon $27.7 MM, John Stumpf $21.4 MM

SNL Survey Finds Soaring Compliance Costs
Weigh Heavily on Small Banks

Credit unions worse for wear after
5 years of Dodd-Frank

Forbes Global 2000 Bank List, 2014
All But One in First Five: China
FDIC Cases Against Failed Bank Directors & Officers
26 to Date, compared to High in 2012 of 369

Senior Vice President Sentenced to Federal Prison
Loss to Bank was $991,680

Top paid CFOs in the US banking industry, 2014

NY Fed Paints Troubled Credit Picture in the South
Chart: It's Not Hard to See Why Big Banks
Are Going Crazy of New Technology
Hooray! U.S. "Problem Bank List" Down to 253
Big Bank Domination Due to
the Amazing Decline in the Number of Banks

Big 3 Banks Rake in Over $1 Billion
in Overdraft Fees during Quarter 1

Bad Mortgage/Construction Loans Take Bank Down
They Even Tried to File a Restraining Order to Halt the FDIC!
Banking Industry Saw Earnings Growth in Q1,
Despite Record Low Net Interest Margin

Biggest Bank Stocks Have Fared the Worst in 2015

Big 5 banks own 44.61% of industry assets
Banks Are Failing to Meet Rising Customer Expectations

U.S. Commerce Banks Add $39.6B Loans/Leases in Feb.
SNL Financial Report

Why did you switch your bank in the last 12 months?
SNL Financial Feature

Major Bank Failure in Puerto Rico, Including Mainland
Deposit Insurance Fund Hit of $748.9 Million

Top 50 US banks and thrifts in Q4'14

Net Interest Margin Squeezes Bank Profits in 2014

Second Black Bank Closes this Year

The country's last black-owned banks are in a fight for their survival

FDIC-Insured Institutions Down $2.9 Billion (7.3%) from 2013
Here is Fourth Quarter, 2014 Report

African-American Bank Closes in Chicago
From $11.8 Million Net Worth 2008 YE to $874,000 YE 2014
The Battle to Bank Millennials

RBC/City National ranks #1 of the Priciest Bank Deals
Failed Banks, Class of 2015
SNL Financial Report
2015 First Bank Failure
Zombie Bank in Florida
2014

DIC Insured Institutions Earned $38.7 Billion
in the Third Quarter of 2014-Largest Since 2009
Delaware Former Bank President Gets Two Years in
Fed Prison for Bank Fraud and Money Laundering

Largest U.S. bank holding companies improved capital levels
Quarter-over-Quarter Improvement All Three Applicable Capital Ratios
Five Banks Hold More than 44% of US Industry's Assets

Foreign Banks See US Deposit Growth

Western community banks lead US loan growth in Q3

Frontier Bank, FSB, Palm Desert, California Closes
Marks 17th bank failure in 2014

Largest Bank Failure in 2014
Fourth Indian-American Bank to Fail in Chicago

141-Year-Old Bank Fails in Maryland
Relatively High Non-Current Loans/Charges Off
Banks Prepping Ahead of "Giant Sucking Sound" of Deposit Shift

Top credit card lenders among banks and thrifts, Second Quarter, 2014

August Commercial Bank Lending Data Shows Growth

GoBank's Future Revealed: It's Bank of Walmart
ICBA Statement on Wal-Mart Offering Checking Accounts

Top 50 US banks and thrifts in Q2 '14

Commercial & Industrial loans at US Banks & Thrifts
Status of Community Banks Report Highlights
Thirty companies missed August TARP dividend payment
US banks' loans leave deposits behind in Q2' 14

Settlement tab for biggest banks surpasses $128B

FDIC-Insured Institutions Earned $40.2 Billion 2nd Q, 2014
Up $2 Billion, Quarterly Loan Growth is Largest Since 2007
Banks with the highest Texas ratios in Q2'14
Banks Turn Toward Leasing for More Profit

Credit Unions Buying Banks--SNL Financial Report
— not a flood but a 'mini-trend', but predicts 100 more
Loan Loss Reserves Increasing for Commercial Loans
Bank stock performance vs. analyst expectations

Loans and Leases Hit Highest Since SNL Financial
Started Tracking/Bank Earnings Hit 2nd-Highest Level

Alleged First Legal "Benefit" Corp. Bank Fails in Chicago

Small bank stocks leading the charge in 2014
CCAR looming, CIT Group makes its move
with OneWest deal
CIT's big buy in California could signal
more large bank deals to come

Dodd-Frank: Behind schedule and under scrutiny

H.8 data indicates banks had lending/leasing surge in Q2

Bank Failure in Georgia
Not All Banks Doing Well
Bank Branch Closures Hitting Suburbs Hardest
Largest 100 banks in the world

Prices improving in latest TARP auction

Auto Loans-Leases UP/Delinquencies Down
Wells Fargo Takes Checkered Flag Q1'14

Tiny 96 Year Old Bank in Oklahoma Closed Down
Tier 1 risk-based capital ratio of 12.18%

Mortgage rates seem immune from taper, even if increased

Regions Bank Fined $46 Million by Federal Reserve Board
Four Officers Prohibited from Working in Banking Industry

Zombie Bank* in Iowa, Not Illinois really; Florida again!

40 companies missed May TARP dividend payment

Some banks still moving into undercapitalized territory

Credit Card Debt Increases,
---Second Quarter Positive Sign

1-4 Family Home Loans Take 154 Year Old Bank Down
Baltimore/Bel Air, Maryland

Top 50 US banks and thrifts in Q1'14
Bank Income Down 7.6%, but Loans and Leases Up
FDIC First Quarter 2014
Zombie Bank Closes in Cincinnati; 500th Bank Failure Since 2007

Hispanic Bank in Illinois Fails

Most Active Failed Bank Bidders

Big banks struggled to grow loans in Q1, but reasons for optimism

Earnings Scorecard for Top 25 US Bank/Thrifts

Expected Bank Branch Closures Detailed

Public US banks and thrifts still under TARP

Wells Fargo: Still the Most Profitable Bank

Banks Continue to Trim Branch Counts in Q1
6th Bank to Fail has Tier 1 risk-based 11% capital ratio
Best-Performing Regional Banks of 2013
SNL Financial Chart

Top 25 Publically Trade Regional Banks of 2013
SNL Financial Chart
Small Business Lending Dips in 2013
as Big Banks Continue to Grow
Top 100 Best Performing Community Banks
Banks with highest Texas ratios

Federal Reserve Report: Mobile Financial Services
Banks earned record net income in 2013
thanks to large institutions
Sick Banks No Longer an Epidemic
Deposits continue outpacing loans
at banks, thrifts in Q4'13
4th and 5th Bank Failure this Year
Pennsylvania and Virginia
FDIC-Insured Institutions Earned $40.3B 2013 4th Q
Full-Year Net Income Rose to $154.7 Billion
Bank Credit Quality Remains a Positive
But Its Benefits Could Fade
Funding costs very low, but an eventual shift looms
Earnings Scorecard for Top 25 US Banks and Thrifts, Q4'13
VIDEO: Arvest Bank Uses a Branch
to Prove Branches Don't Matter
Earnings Scorecard for Top 25 US Banks and Thrifts, Q4'13

Bank Failure in Boise, Idaho
Largest 100 Banks in the World
Did 2013 EF-5 Tornado Take Oklahoma Bank Down?
Non-Current Loans/Charges Offs Bring Bank Down

5 largest banks own 44% of the industry

Non-Current Loans/Charges Offs Bring Bank Down
First Bank to Fail in 2014
2013
Rep-and-warranty reserves at banks decline in Q3

Bank TARP deferral tide subsides
Bank of America Added 3 Million Mobile Customers
Dropped 300 Branches This Year

Second Bank in Texas to Fail This Year
---Noncurrent Loans/Charge Off

FDIC Deposit Insurance Fund at $40.8 billion
Seems Like Plenty, They Say
Banks with Highest Texas Ratio Fall

Revenue Growth in Q3 Favors Smaller Banks
Deposits continue to outpace loans
Bank Reserve Continue to Fall Across Industry
Top 50 US banks, thrifts in Q3'13
Small US Commercial Banks Beat Big Boys
on Loan Growth Front, reports SNL Financial
Bank Branch networks continue to shrink
Community banks generate loan growth — barely
Non-Current Loans Take Another Bank Down
This Time 4th Florida Bank This Year
Merger/Acquisitions--Online and Mobile Banking
Helping to Fuel Bank Branch Consolidation
Banner Year for Mortgage Refinancing
27% New, 67% Refinance, 6% Home Improvement
Private Sector and Credit Unions Move into Loan Business
Revenue and Regulatory Pressures Persist in Q3 for Big Banks, NIM
"Deposits Up, Branches Down," says SNL Financial
Bank Branch deals decline, leaving community banks behind

Smaller Branches and Less of Them, too
Texas Bank Takes FDIC for $637.5 million DIF
Why Did Connecticut's Only Minority Owned Bank Fail?
Undercapitalized banks fall to lowest level since 2008

Umpqua Brings Commerce National, FinPac, Sterling Together
May Become Largest Broker Originated Operation
Good News for Lending- Banks with Highest Texas Ratios Decline
Arizona and Tennessee Bank Close
Bank of Wausau, Wausau, Wisconsin Lacks Capital
Construction/Land Development Loans
Take Florida Bank Down
Beneath the Merger of PacWest and CapitalSource

While bank branches close,
there are 1,000 more than 2006

Wells Promotes "SurePay"

Failed banks: Class of 2013
16 to date/51- 2012/157- 2010
2012 Bank failures to cost FDIC $241.6M more than expected
Big asset-sensitive banks stand to benefit from rising rates

Credit unions continue record strong membership growth
Auto lending still a favorite for US banks
Farm lending on long march upward --concerns emerge
Top auto lenders largely in neutral in Q1
Largest remaining banks & thrifts in TARP
Regulators take 4th chunk of Capitol Bancorp franchise
Community Banks in Western States Grow Stronger
Tennessee Bank Fails, Las Vegas Bank Can't Find Buyer
SNL's Top 50 European Big Bank List
Top 50 US banks and thrifts by assets
By Aarti Kanjani, SNL Financial

Undercapitalized banks fall to lowest level in 17 quarters
By Nathan Stovall and Robert Clark, SNL Financial

Regional Banks Step in to Lend as Larger Banks Slide
By Robb Soukup and Robert Clark

Wisconsin Banks Raise Capital, but one not enough
---Bank of Kenosha Fails
FDIC-Insured Institutions Earned $40.3 Billion
in The First Quarter of 2013
Banks Net Interest Margin Pain Deepens
By Kevin Dobbs and Marshall Schraibman
Western Equipment Finance Parent
Takes over Central Arizona Bank
Community Banks grow C&I loans amid 'fierce' competition
Real Estate Takes Another Bank Down in Georgia
Fraud closes Second Bank in Asheville, North Carolina
Earnings scorecard for top 25 US banks and thrifts, Q1'13
Top bank branch acquisitions since 2012
Banking Industry Lags Behind Desire for Emerging Financial Services
Real Estate takes Bank Down in Georgia & North Carolina

Small business lending grows under SBLF, TARP banks lag
Real Estate Loans Take Three Banks Down

Arizona Real Estate Failures Take Bank Down
Commercial Real Estate Growth Small Growth
Highest at Banks between $10B and $50B
Top 100 Community Banks: $500 Million to $5 billion
By Sam Carr and Tyler Hall, SNL Financial
Top 25 Community Banks: Less than $500 million
By Sam Carr and Tyler Hall, SNL Financial
Small business lending down in 2012, but big banks continue to lead the market
Independent Community Bankers of America Convention
By Neil Morstad, OneWorld Business Finance
Top 50 US banks and thrifts by assets
Criticized loans falling gradually for the big banks
Less In-Store Branch Banks, but More Deposits
It's Alabama, Not Georgia Bank Failure
Ag lending rises, while farmland values give regulators pause
Securities are outpacing loans at US Banks and thrifts
The Seven Safest Banks in America

African-American Religious Bank Fails in Chicago

More Bank Companies Payback TARP

2012 bank ratings downgrades far outnumbered upgrades
In branch growth, JPMorgan and California are still king
Mortgage Bubble Burst Takes Another Bank Down
Loss-Share Agreements in Bank Failures 2013
Bank in Washington State First to Fail in 2012

Problem Banks Below 700
--and No Bank Failures So Far This Year!
Credit card loans at US Commercial Banks Down
2012

FDIC Releases Report on Unbanked and Underbank

Undercapitalized banks fall to lowest level in 3.5 years
Top 50 US banks & thrifts by assets
California leads the pack in Q3 bank branch growth
Another Florida and Another Illinois Bank Fail
Earnings scorecard for top 25 US banks and thrifts, Q3'12
The Branch is Dead--- Long Live the Branch!
Missouri, Two Banks Florida Closed---Why?
Small banks flee SEC following JOBS Act
Bank Branch Growth Southeast, West
US banks see branches cut, deposit glut
Forty Year old bank closes in suburbs of Chicago
Poor Real Estate Loans Take St. Louis Bank Down
Deposit growth outpaces lending at US banks
Are we out of big bank failures? By Christopher Menkin
Former Viking TE was Chairman Bank that Failed in Minnesota
Mergers and Purchase of Bank/Thrift Branches Continues
2011

December 20
December 6

November 29

November 21

November 14

November 7

October 24
September 12

September 6

August 29
June 27

June 20

June 13

June 6
March 14

March 7

February 28

February 22
2010
2009